Our family was invited to spend the night at Castaway Bay, Cedar Point's Indoor Waterpark, located just outside the causeway to the park. We were provided with our nights stay, waterpark passes, and select meals to accommodate our visit with a group of area bloggers (#BloggingatCP). All opinions are those of our family.
As Ohioans, our state has its fair share of aspects that may not be the most appealing. Our hometown city of Cleveland can not bring home a sports team championship no matter who they bring back from the grave. Pair that with bitter winters, and it is no wonder people flea to the south. However, for the majority of us that are anchored in the north, our Ohio has some great appealing aspects that are far too insignificant to overlook.
Take for example, our state borders on the largest fresh water lake system in the world, with Lake Erie offering us fresh drinking water and access to islands and coastal living without the "Salt Life" or threat of sharks.
The state of Ohio offers tons to do for families along the shores of Lake Erie, and one of the most notable is Cedar Point. Not only is the park packed full of the biggest and fastest roller coasters on the planet, but is also a great family park with many different offerings, regardless of your kids ages.
Related articles on Cedar Point include the following:
9 Tips for Getting the Most Out of Your Cedar Point Platinum Pass
Eight Attractions We Hope Never Close at Cedar Point
Cedar Point Halloweekends Family Guide
Cedar Point Hotel Breakers Review
Review: Cedar Point Coaster Campout
Cedar Point Family Care Centers
Cedar Point Breakers Express Review
Cedar Point & Lake Erie Railroad 50th Anniversary
Cedar Point's Connection to Disneyland and Ward Kimball
One of the great aspects of Cedar Point, and their parent company of Cedar Fair, is that they are part of a large network of other parks and attractions. With the majority of the parks being closed during the winter months, it becomes all the more attractive to have a park indoors, and since placing a dome over the Cedar Point peninsula is still technically "in the works," having a waterpark indoors is the perfect way to enjoy the cold weather.
Castaway Bay is open from mid-December thru October each year offering guests a year round chance to take in the waterpark.
Castaway Bay offers a variety of water attractions to suit everyone in your family. Included in your daily ticket is everything from the traditional wave pool, tipping bucket play area, kid pools, water slides, and even a water coaster.
One of our boys favorite spots in the entire waterpark was the wave pool, offering them a chance to bob up and down for hours while their little brother waded through the shallows trying to plug the foothole fountains.
Another first for our family was the water coaster, Rendezvous Run, launching our two person craft from 35 feet in the air, and through a 520 foot track.
The size of Castaway Bay was really ideal for families. Having been to other large big-box waterparks in the area, it often can be overwhelming, and hard to find the rest of your party when going off to enjoy various attractions. The nice thing about Castaway Bay was I could take my two oldest sons off to an area, and easily be able to see my wife and the toddler to find them at any given time.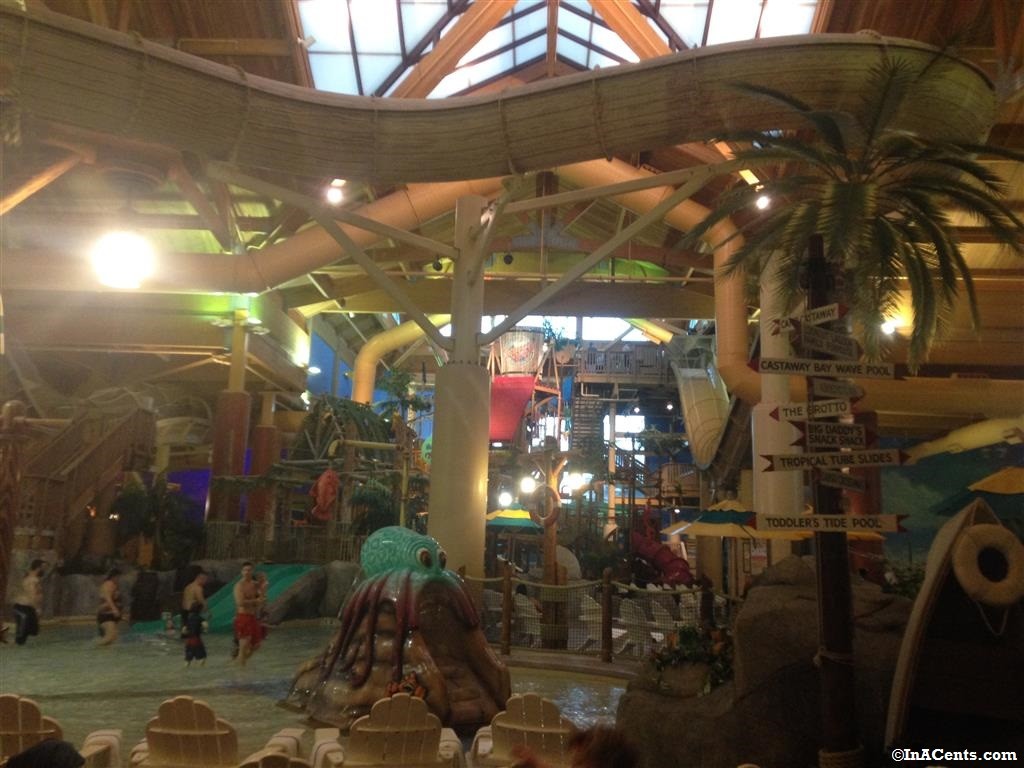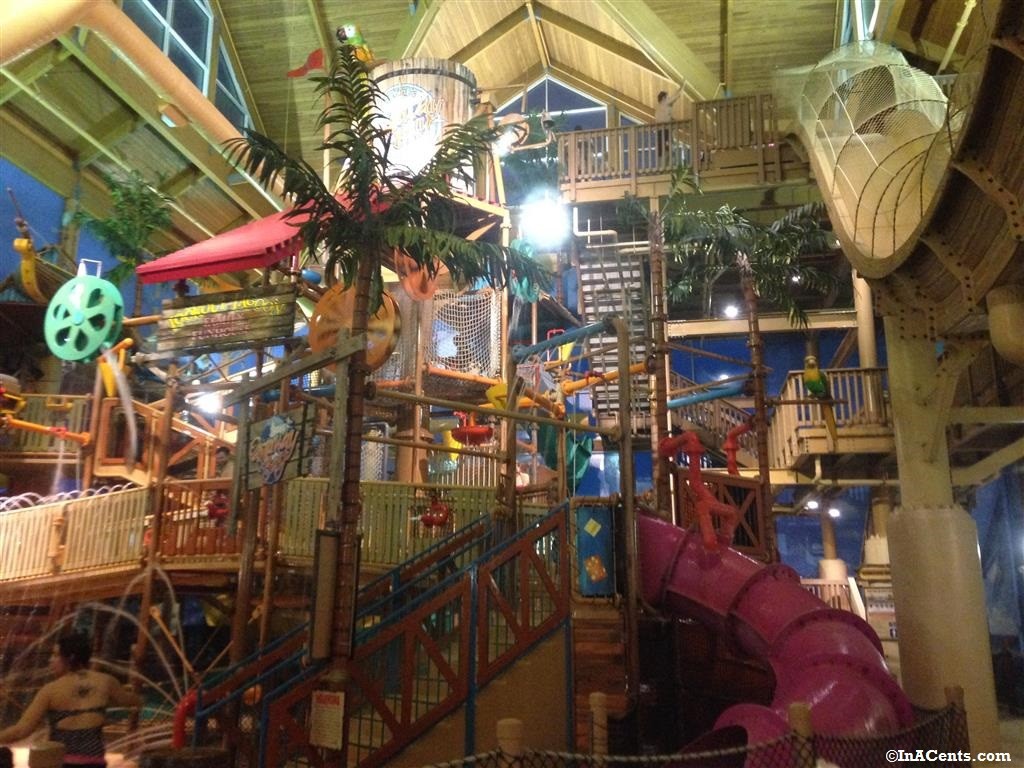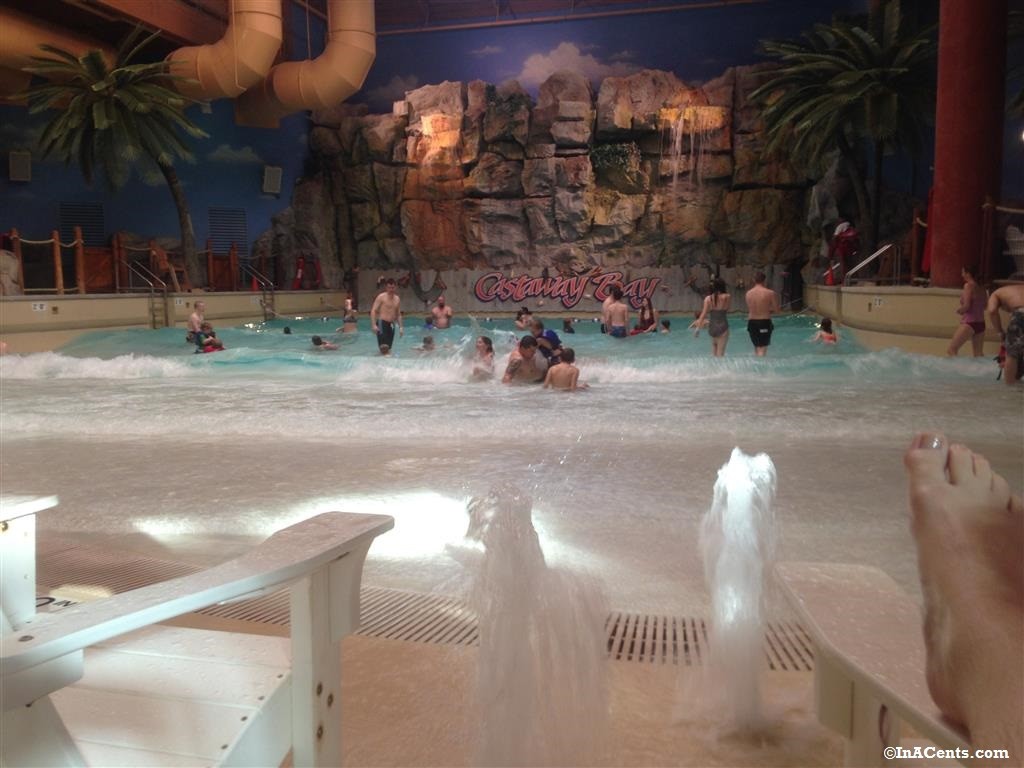 Castaway Bay also offers various dining options within the resort, and we were really impressed with the food. Our family opted to eat at Mango Mike's for dinner (paid with our own money) and breakfast (comped). After eating the dinner buffet, we made a compliment to our server about just how good all the food was compared to what you might expect at a resort buffet.
The dinner buffet included a nice salad bar with various fixings. The hot buffet included various mixed vegetables, potatoes, steamed tilapia, assorted pasta dishes, and a kids assortment from mini corn dogs, smiley face fries, and chicken finger. There was also a variety of freshly made desserts that were REALLY good.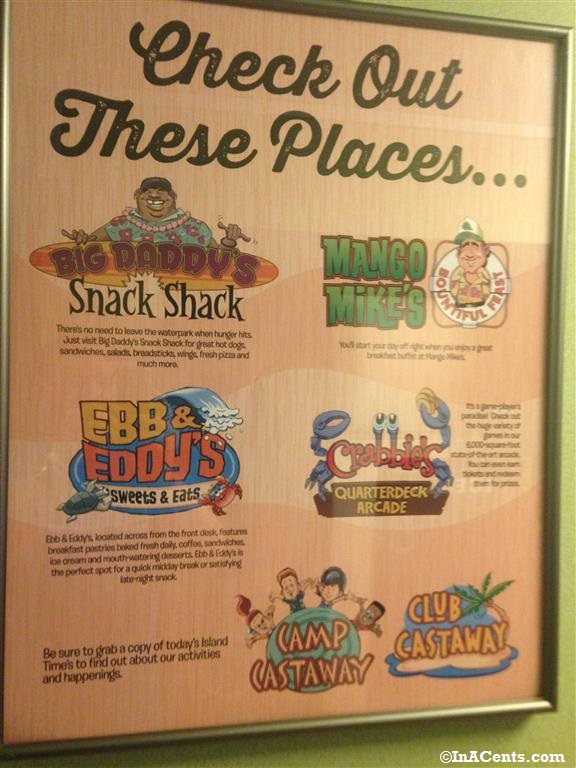 Castaway Bay also features a small little snack shop, Ebb & Eddy's, which features Starbucks coffee and Toft's ice cream. Big Daddy's Snack Shop is located inside the waterpark and sells a variety of snacks.
The resort also uses their partnership with Peanuts and Snoopy throughout the property. Guests can see Snoopy and the various characters strolling around the park. Plus there are family activities throughout the day, including a bedtime storytime with Snoopy.
Castaway Bay also offers a variety of hotel rooms to accompany your stay. We were given a Starfish room, with two double beds. The room was nicely appointed with a mini-fridge and microwave, modern flat screen television, balcony overlooking the lake, and updated bathroom.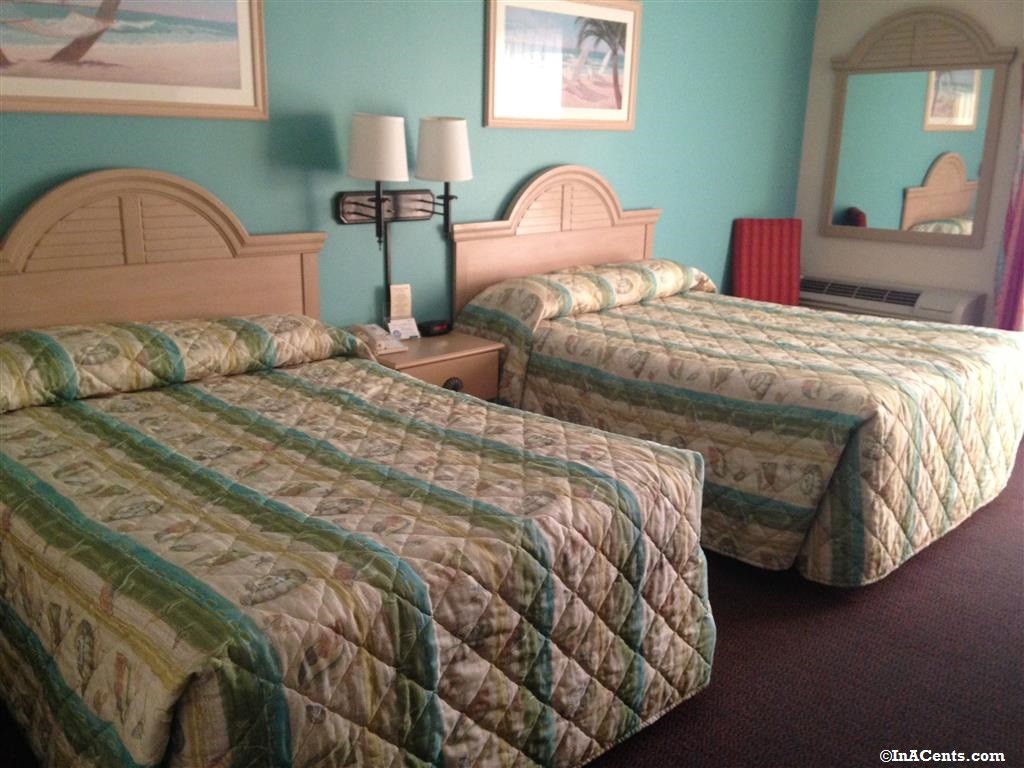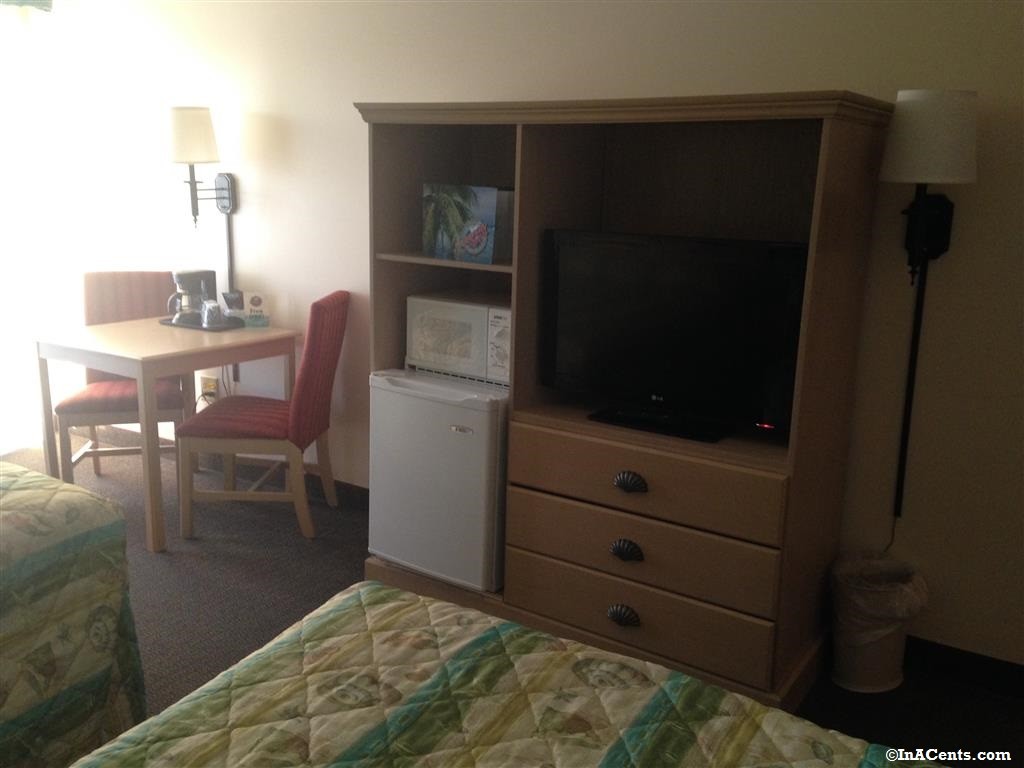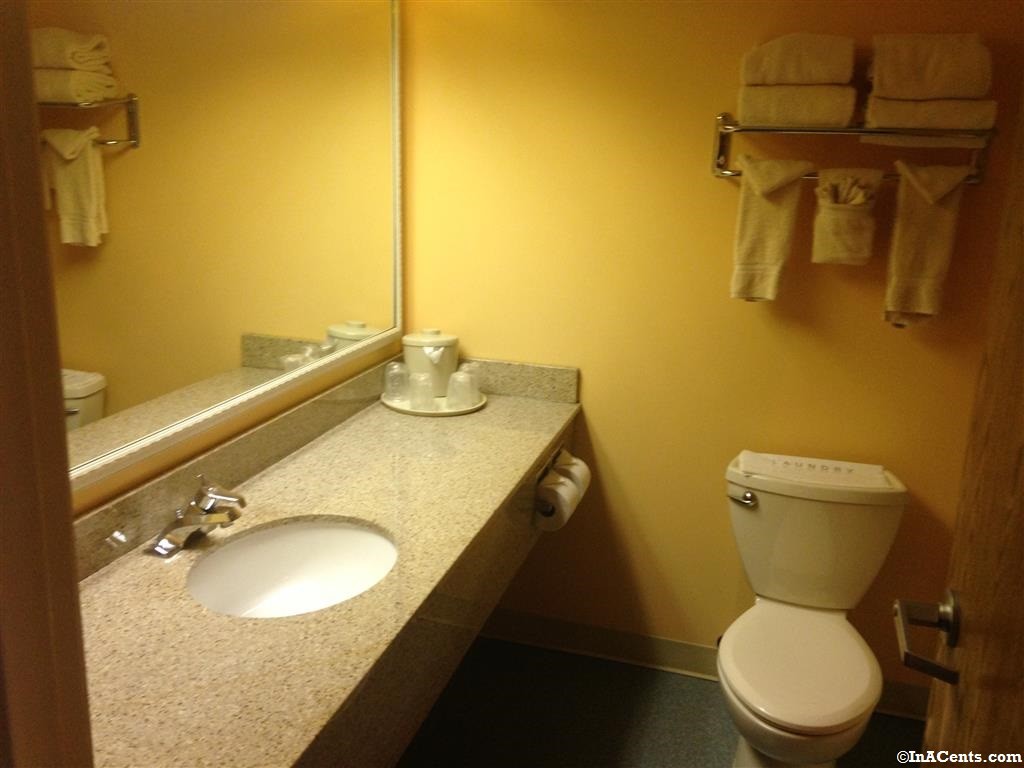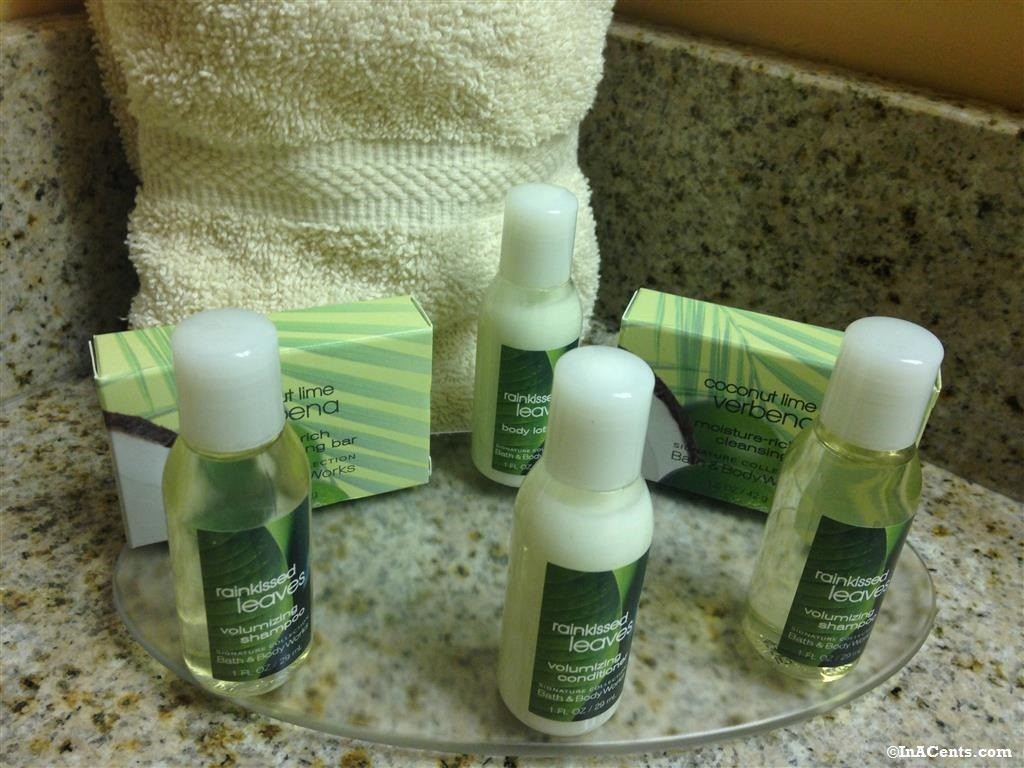 In conclusion, we really had a fun time at Castaway Bay with our family.
One tip we have noticed, is that if you are staying at any of the Cedar Point hotels, expect an offer to visit Castaway Bay during your stay for a very affordable time. The only reason we had never taken advantage of the offer is because you could only use them during your stay in the hotel, and we rather spend our time in Cedar Point then give up a day in the waterpark.
Save Money, Travel More!
Source: InACents
© 2015, inacents.com. All rights reserved.