CEDAR POINT BREAKERS EXPRESS REVIEW – Our family was recently invited to Cedar Point with a series of bloggers. Although we are local to Cedar Point, we elected to take advantage of a discounted rate at the most economical of their hotels, Breakers Express.
Breakers Express is located on the mainland, just before crossing the causeway over to the Cedar Point peninsula.
After spending a full day in the park, it was very convenient to know we had a room a short distance away, plus an additional day to spend in the park. Being local, I have only ever visited the park for a single day. For the first time, our family learned the value in having multiple days in the park. Ideally, additional time in the park meant no need to rush and cram as much as possible into the trip.
We rented the double queen room at Breakers Express. The pros were the hotel was conveniently located near Cedar Point, with quick access to the surrounding area and the islands. Rooms were comfortable and worked well for our family. The hotel includes and interior courtyard swimming pool, which would have been great on a warmer day.
My only con about the stay was I noticed the television was the old fashioned tube version. Seeing as tube television went out of production years ago, by now it is expected for them to be up-to-date. The first thing I question when seeing an older television was how old was everything else in the hotel.
Personally, I could care less about the television, as we did not watch it, and I prefer cheap and clean. However, there is a certain standard that has come to be expected at this point.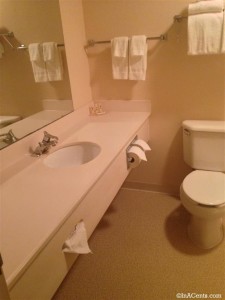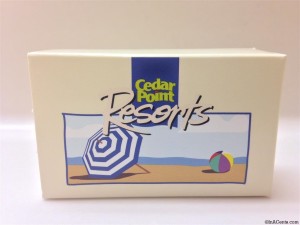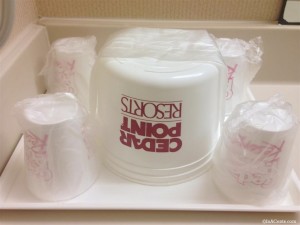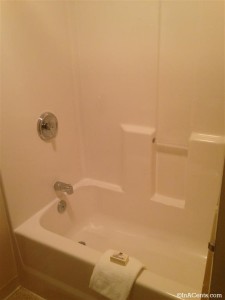 If staying at a Cedar Point hotel, be sure to consider purchasing your tickets once you arrive. The prices are the cheapest through them and can quickly be purchased from the front desk.
Parking at Cedar Point is included in your overnight stay, allowing easy access in and out of the park at your convenience.
Near the front desk is also a small convenience store, which sells all kinds of snacks and items you may need for spending the day at Cedar Point.
Overall, our family really enjoyed our stay at Breakers Express. Have you stayed at this property?
Save Money, Travel More!
Source: InACents
Note: Our family was provided complimentary tickets to Cedar Point and discounted hotel rates as part of a blogger event. All opinions are those of the author.
© 2014, inacents.com. All rights reserved.