DISCOUNTED DOWNTOWN DISNEY AEROPHILE TICKETS – Back again by popular demand, guests to the Walt Disney World area may want to consider boarding a hot air balloon to soar 400 feet above Downtown Disney. The Aerophile balloon filled with 210,000 cubic feet of helium, hand-decorated with Disney characters, and carrying a 19′ diameter basket takes up to 29 riders on a 8-10 minute flight into the Disney inspired skyline.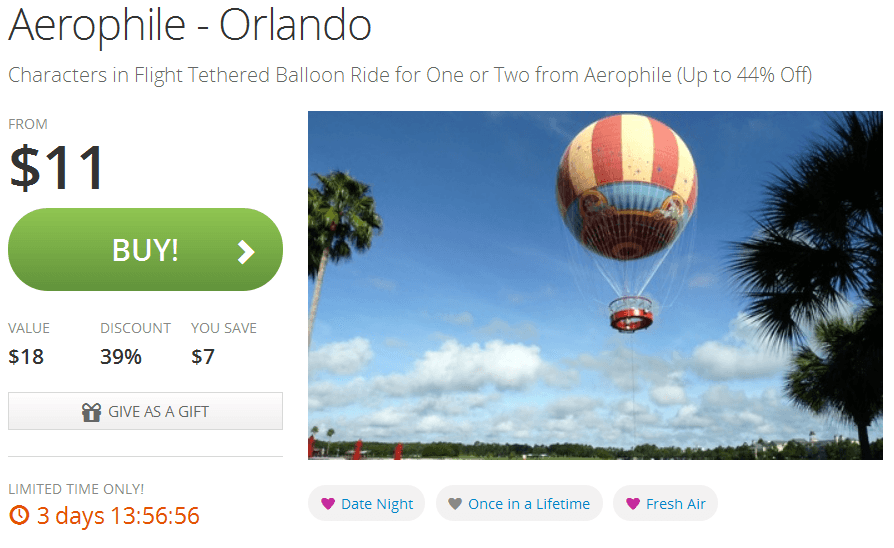 Groupon is currently offering guests the chance to experience the Disney Hot Air Balloon ride (affiliate link) for as low as $11 per person or $20 for two people.
Must be redeemed within 90 days of purchase.
The current offer looks just like that offered in 2013 and 2014 for Disney Character Themed Hot Air Balloon Rides.
Save Money, Travel More!
Source: InACents
Disclaimer: The link(s) provided in this article provide us with a commission should you elect to make a purchase using them. Thank you!
© 2015, inacents.com. All rights reserved.