After dining at Ariel's Grotto at Disney's California Adventure, I was surprised to see a character meet-n-greet for Duffy the Bear. I know very little about the Duffy the Bear character, and I would venture to say that other than the Disney fanatics, very few Americans have any idea of who the character is in this part of the world.
Apparently Duffy the Bear is very popular overseas, yet in the North American parks, he seems to be a lost cause of a project that keeps getting pushed in our faces until every last one of the supply is exhausted. It is just my opinion, of course, but I presume the issue is that there has not been much, if any, character development and promotion of the character outside of the parks.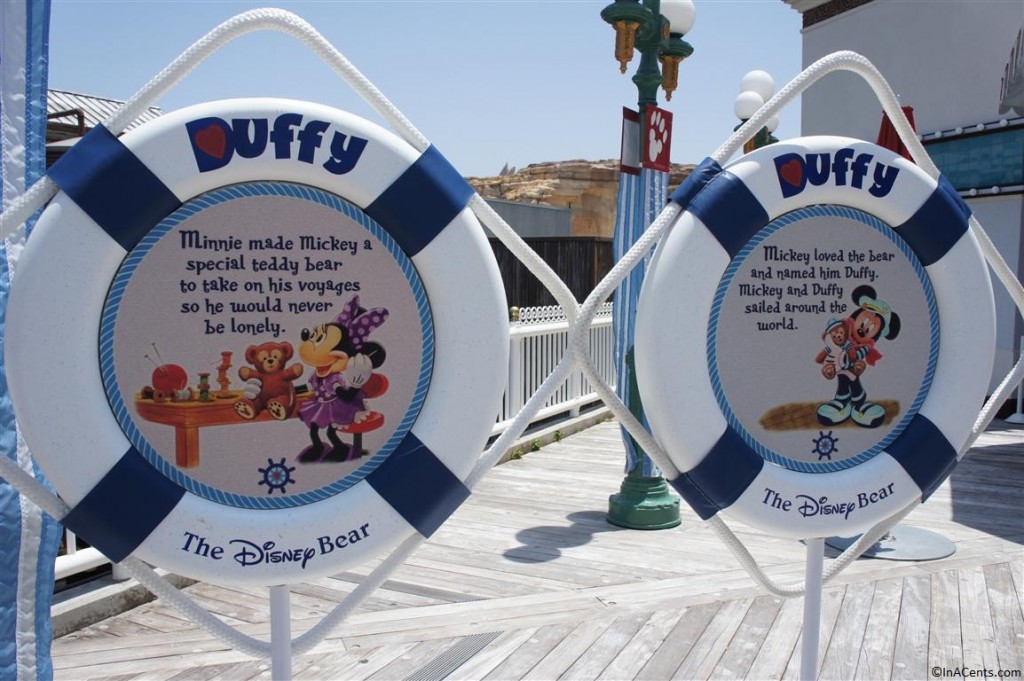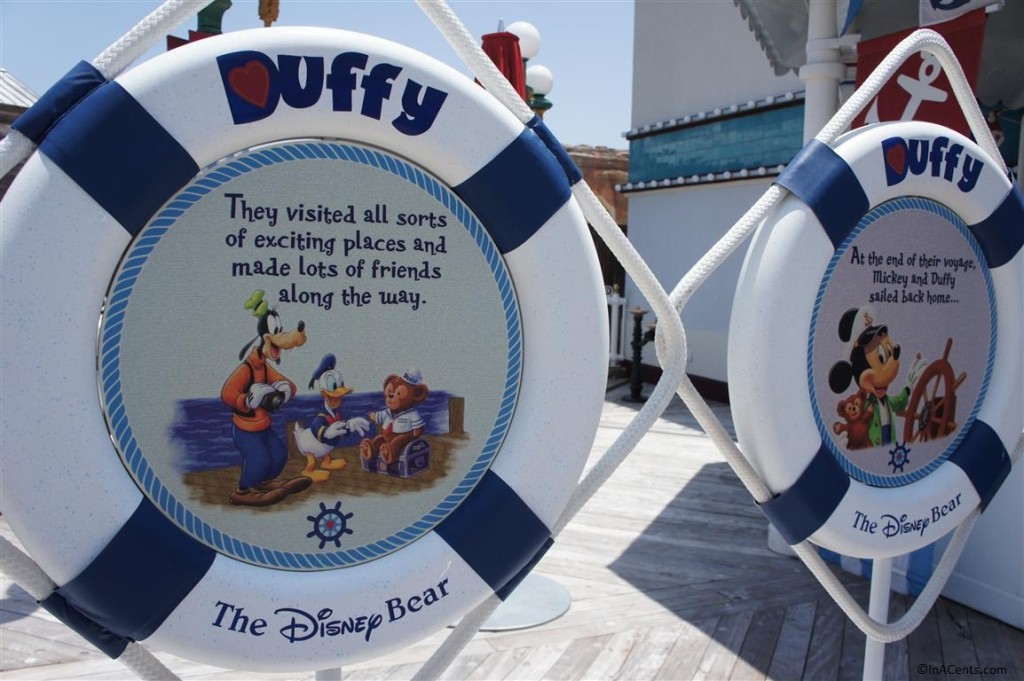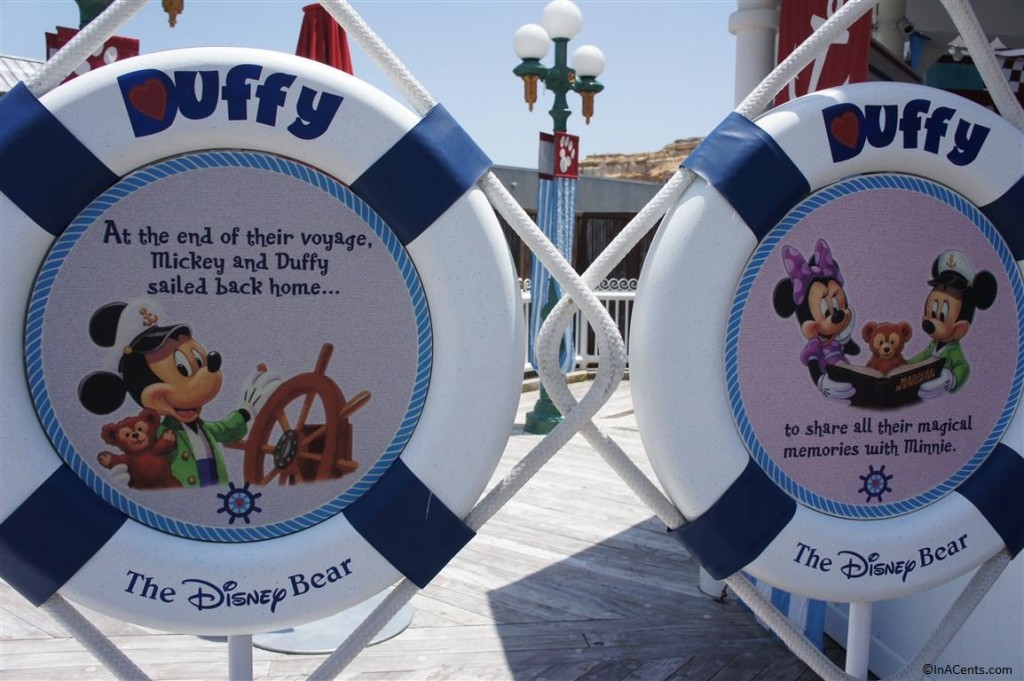 The extent of Duffy's background, at least for me, was learned off of the life preserves in the "line" to see Duffy. "Minnie [Mouse] made Mickey [Mouse] a special teddy bear to take on his voyages so he would never be lonely. Mickey loved the bear and named him Duffy. Mickey and Duffy sailed around the world. They visited all sorts of exciting places and made lots of friends along the way. At the end of their voyage, Mickey and Duffy sailed back home…to share all their magical memories with Minnie."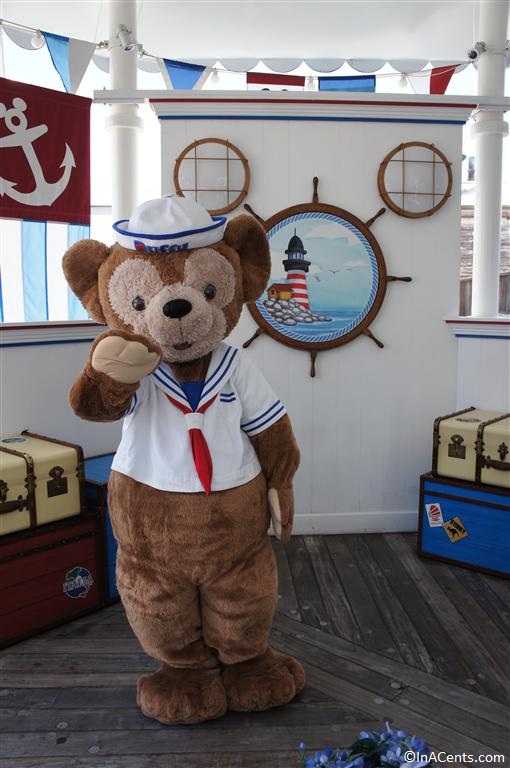 When we went to see Duffy, there was absolutely not a single sole in line, and we walked right up to see him, and could spend as little or long as we wanted with him. The next picture, I thought, was the perfect telling picture of the story of Duffy, where after he was done with us, he is looking down the queue to see if anyone else was coming to pay him a visit.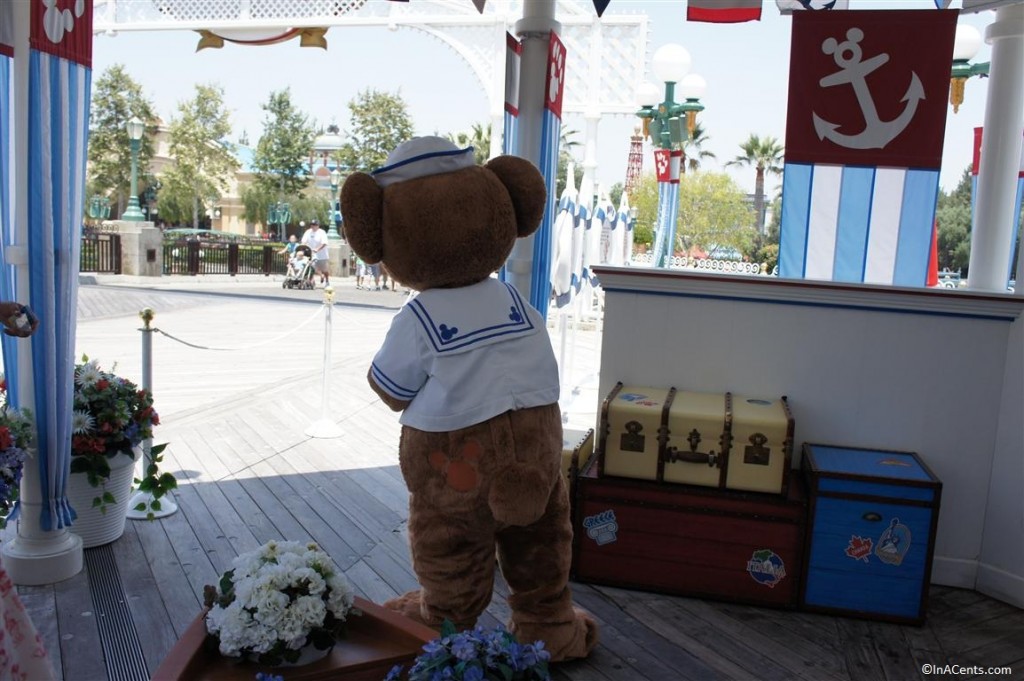 What do you think of the Duffy the Bear character?
Save Money, Travel More!
© 2013, inacents.com. All rights reserved.