On the last day that my in-laws were with our family on the Big Island of Hawaii, we decided to spend the morning out at the Hilton Waikoloa Village. Located on the northwest corner of the island, the mega-resort is situated on 62 oceanfront acres.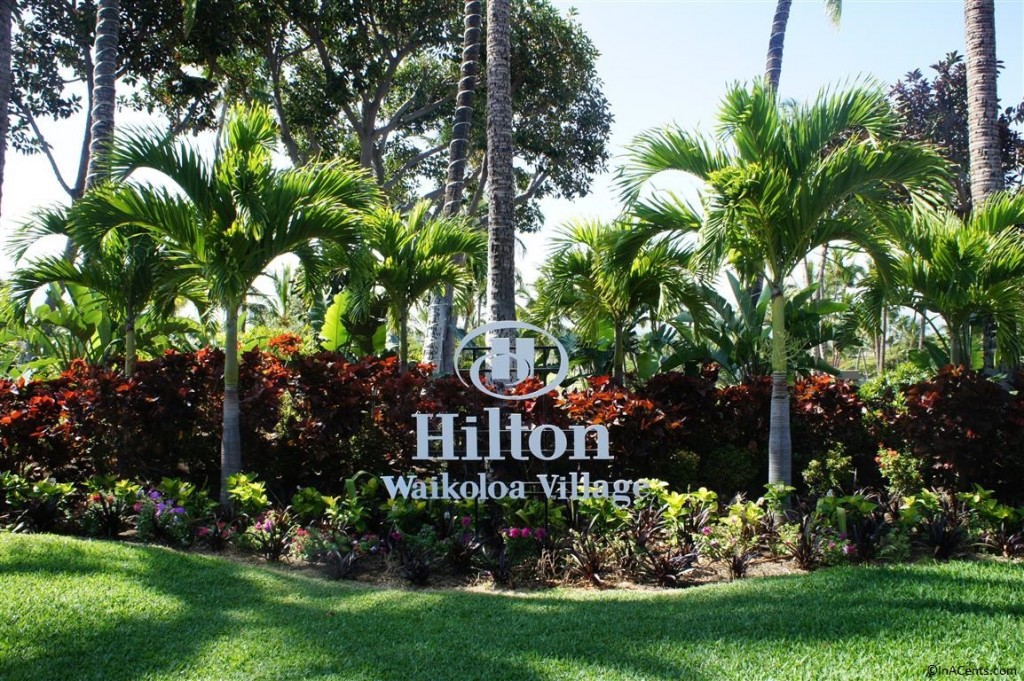 All of the locals we talked with on the island said we had to spend a day at the resort since they had not only their own dolphin encounter and pristine water features, gardens, and artwork, but the resort also has its own monorail train. There was no way we were going to get off the island and not see a monorail with our train obsessed boys.
The Hilton Waikoloa Village is an amazing property and while we only spent the day there, it was well worth the visit. We did not do any of the extra-curricular activities (dolphin swim, etc.); however, the property was immensely gorgeous, the antiquities were remarkable, and the experience was incredible.
Rather than elaborate too much on the property, I will let the pictures explain themselves. Enjoy!
Hilton Waikoloa Village Monorail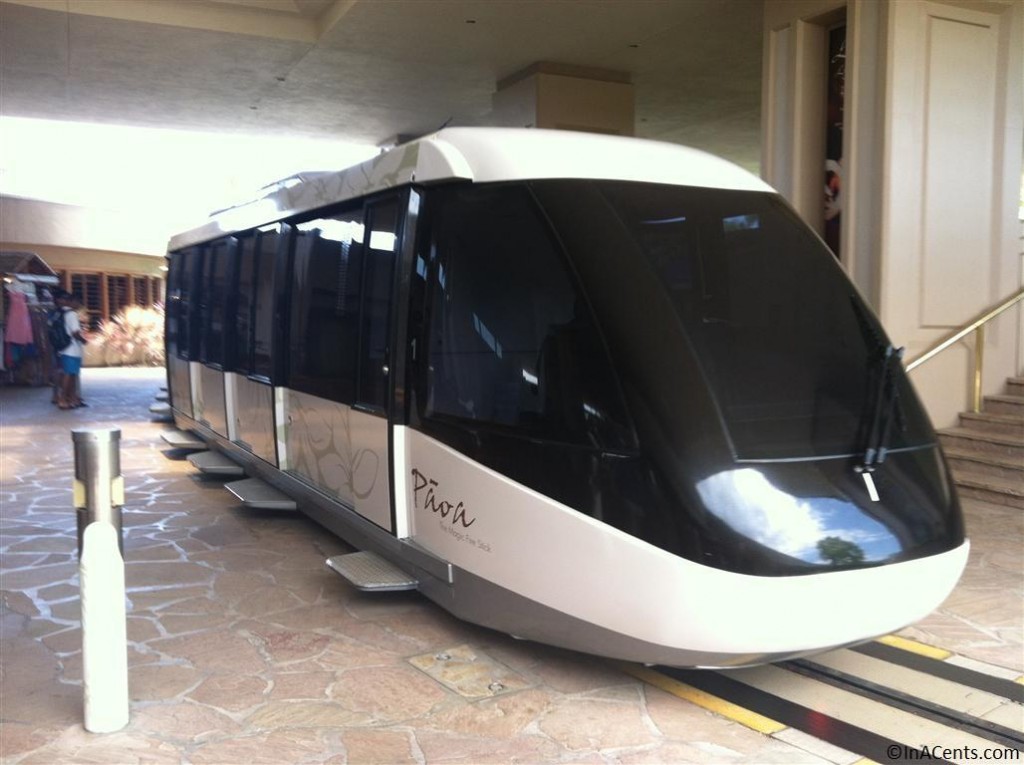 Hilton Waikoloa Village Exotic Birds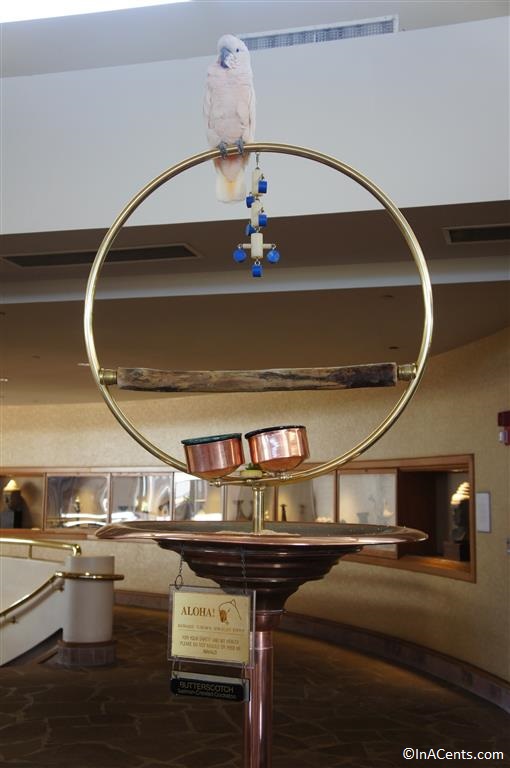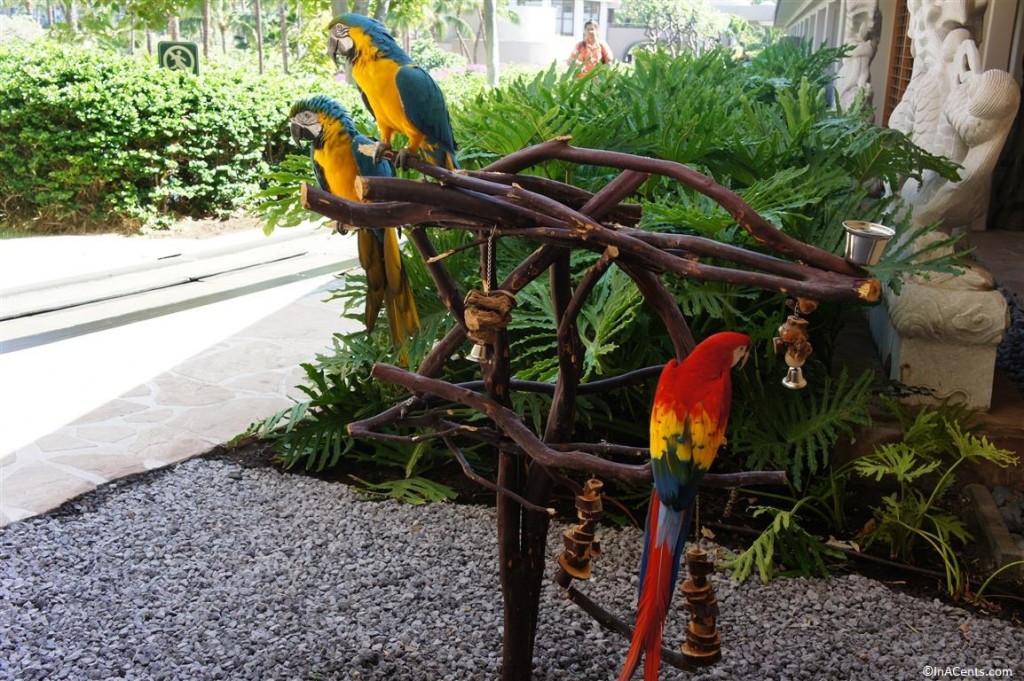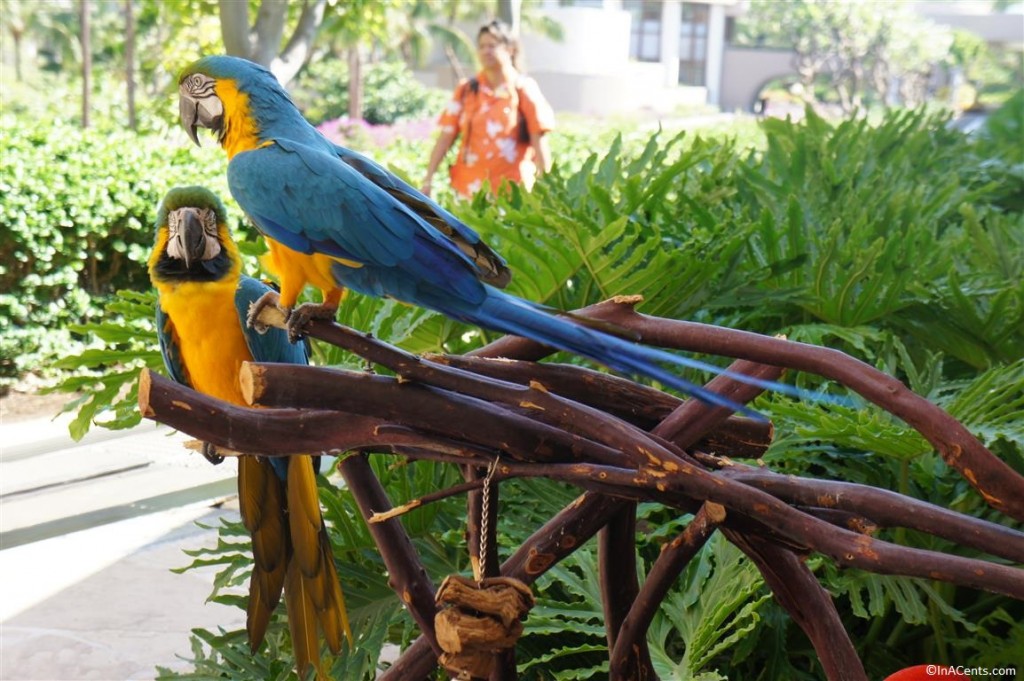 Hilton Waikoloa Village Antiquities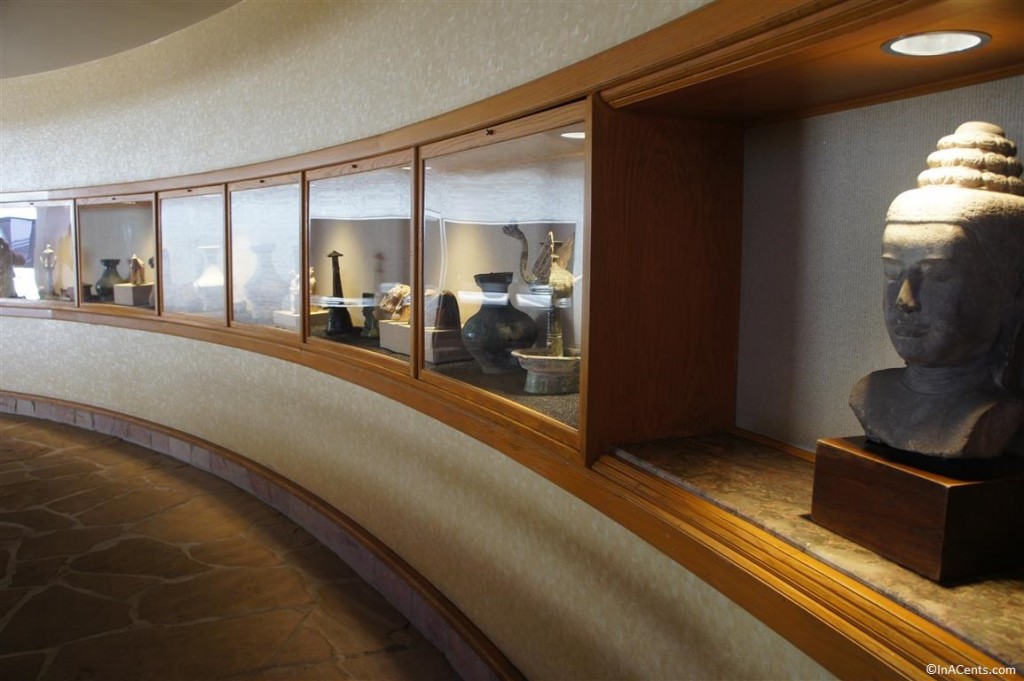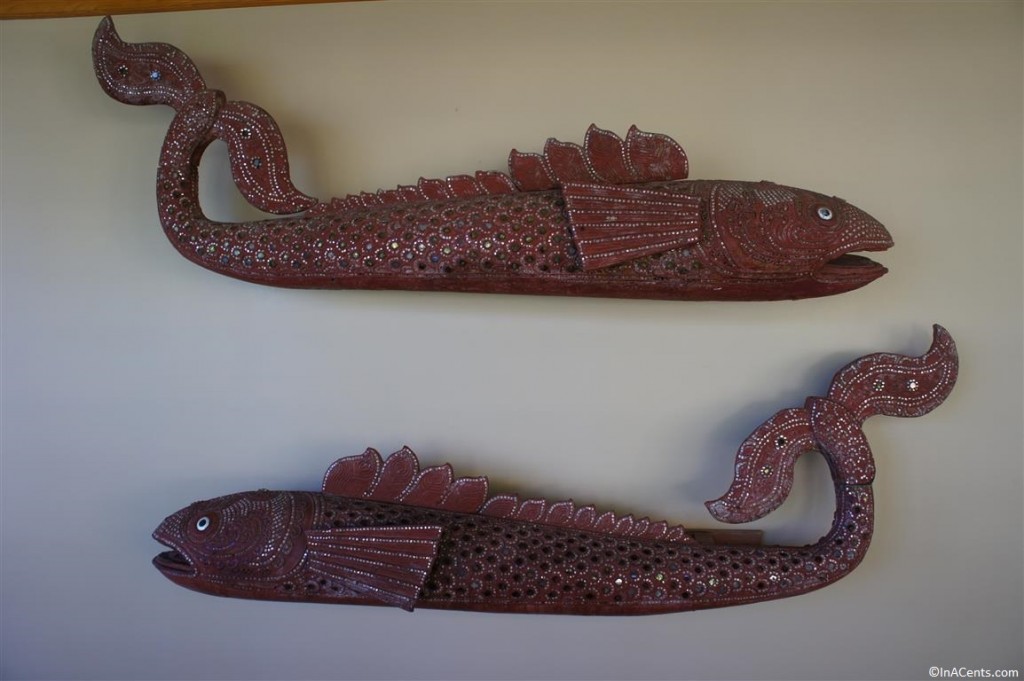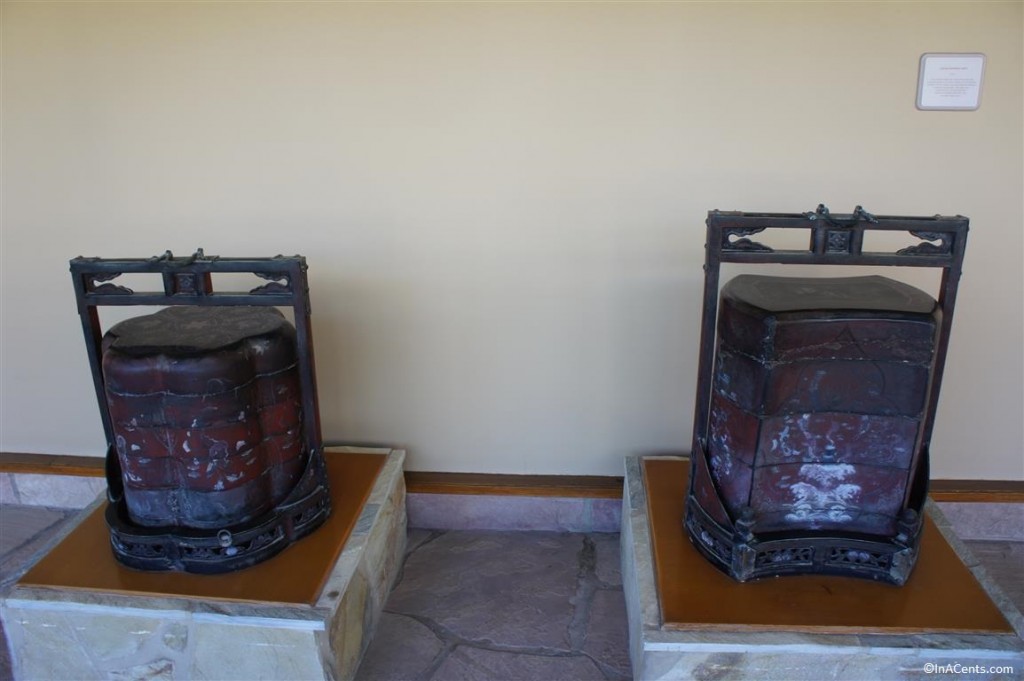 Pictured above are stacked wedding trays from China. "The stacked trays are made of wood with multiple layers of lacquer painted on the surface. Created for the newly wed, the color and design symbolize luck. The color red expresses joy, the painted fish symbolize fertility, and the bats represent happiness."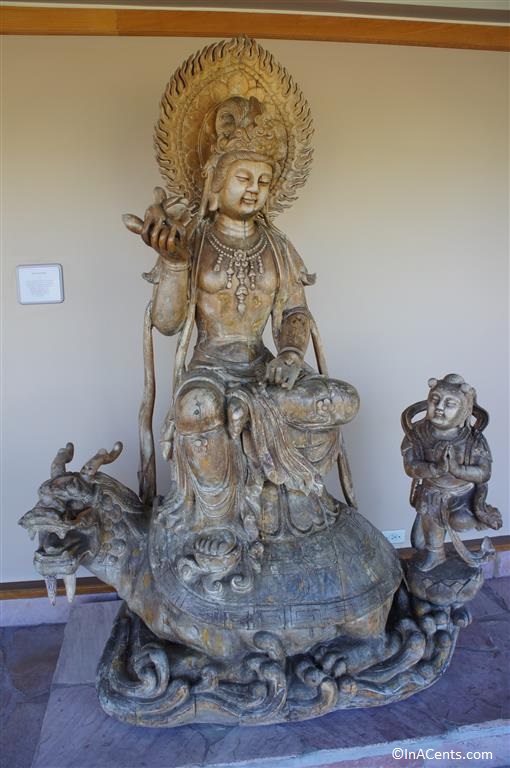 Pictured above is the Kuan Yin Goddess from China. "Carved in the style of the T'ang Dynasty (618-906 A.D., Kuan Yin is seated on the back of a composite turtle/dragon sea creature, and here, represents a goddess of the south seas. She is accompanied by a small boy figure, Suddhana, who is said to have visited the deities."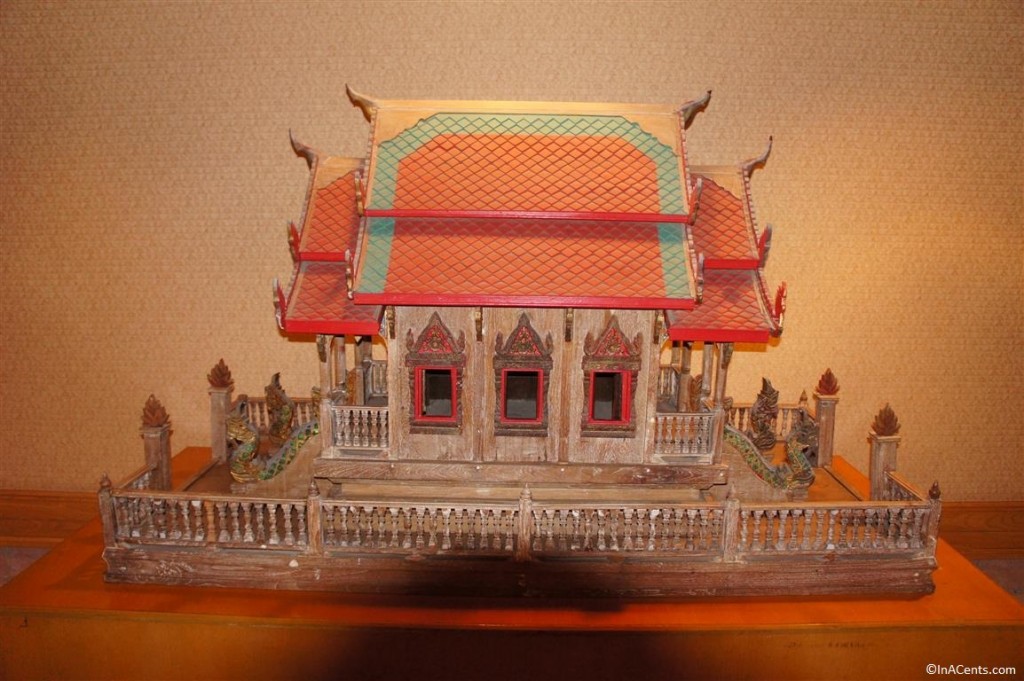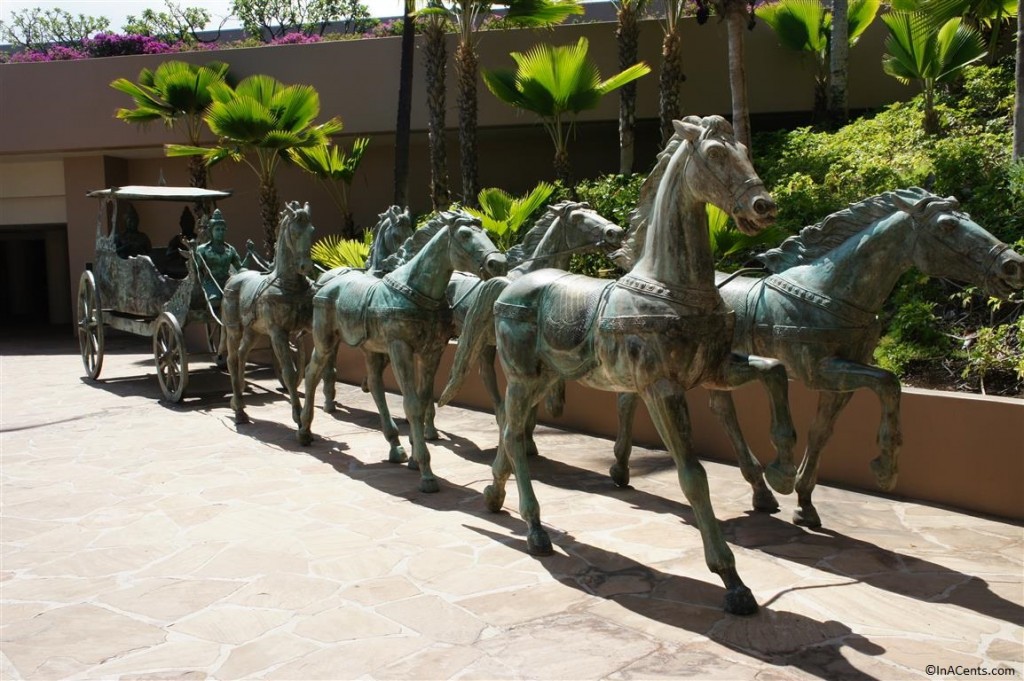 The royal chariot from Thailand, pictured above, is a "life-size replica of the royal chariot and horses symbolizing sovereign rule and authority." Made of cast bronze with an antique green patina.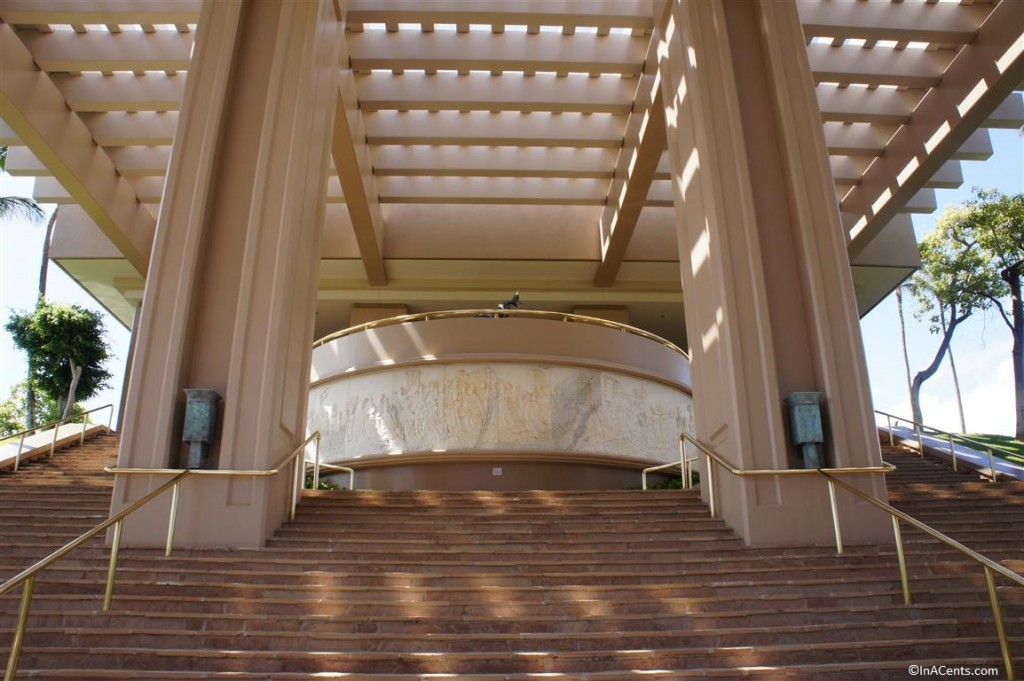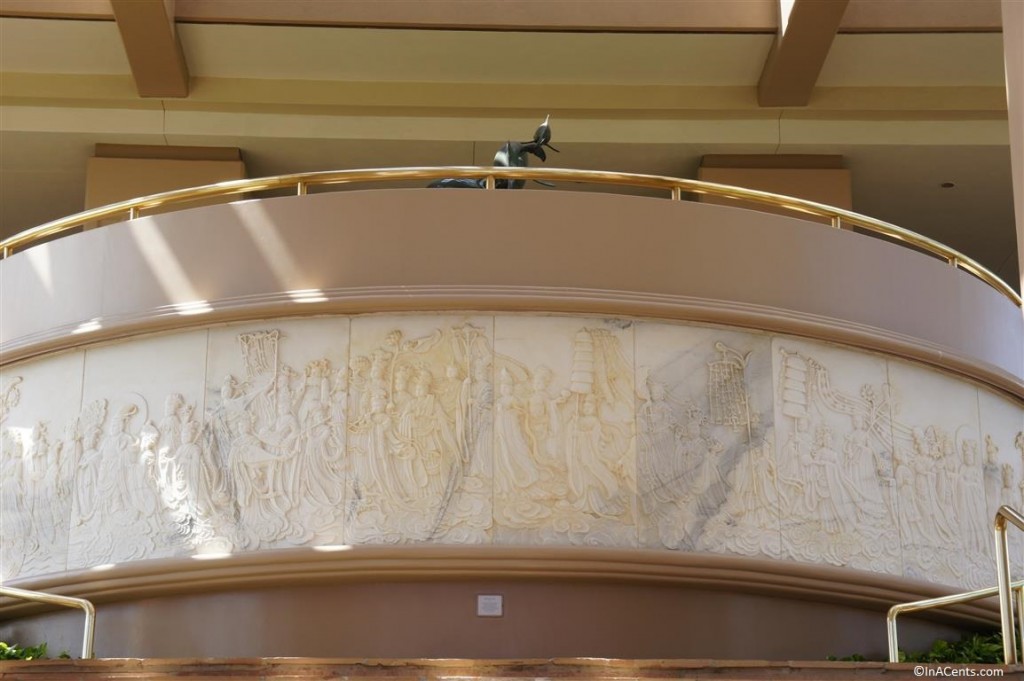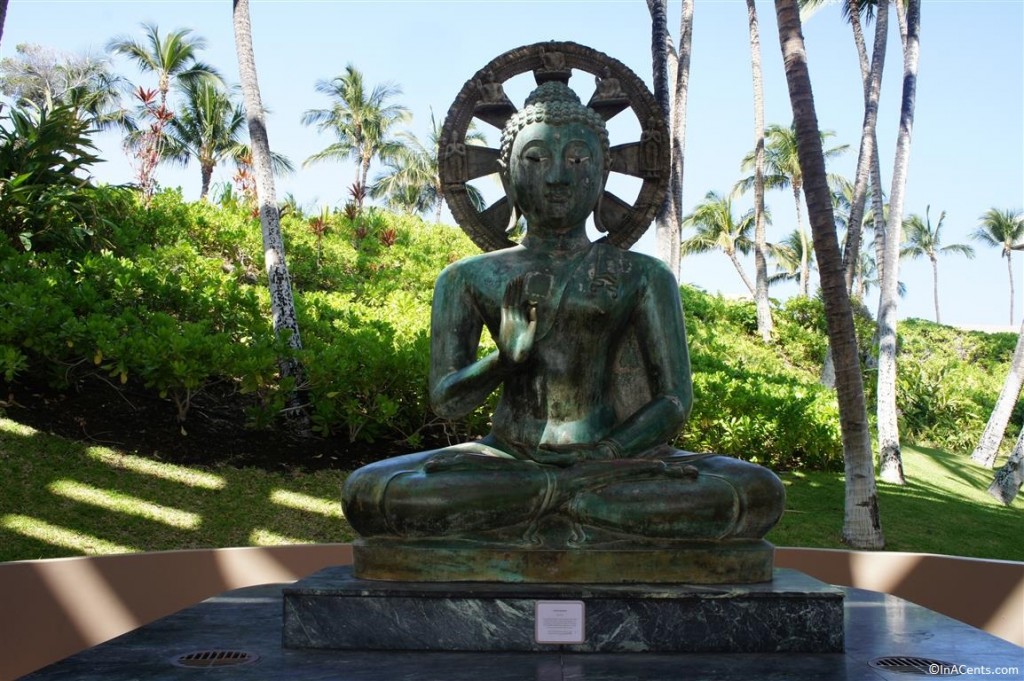 "The seated Buddha was created in the style of the 14th-century Chien-sen images, as indicated by the upturned soles of the feet. This Buddha reflects the attitude or mudra of the turning of the wheel of law." Constructed of cast bronze, green patina, with mother-of-pearl and ivory inlays.
Hilton Waikoloa Village Dolphin Encounter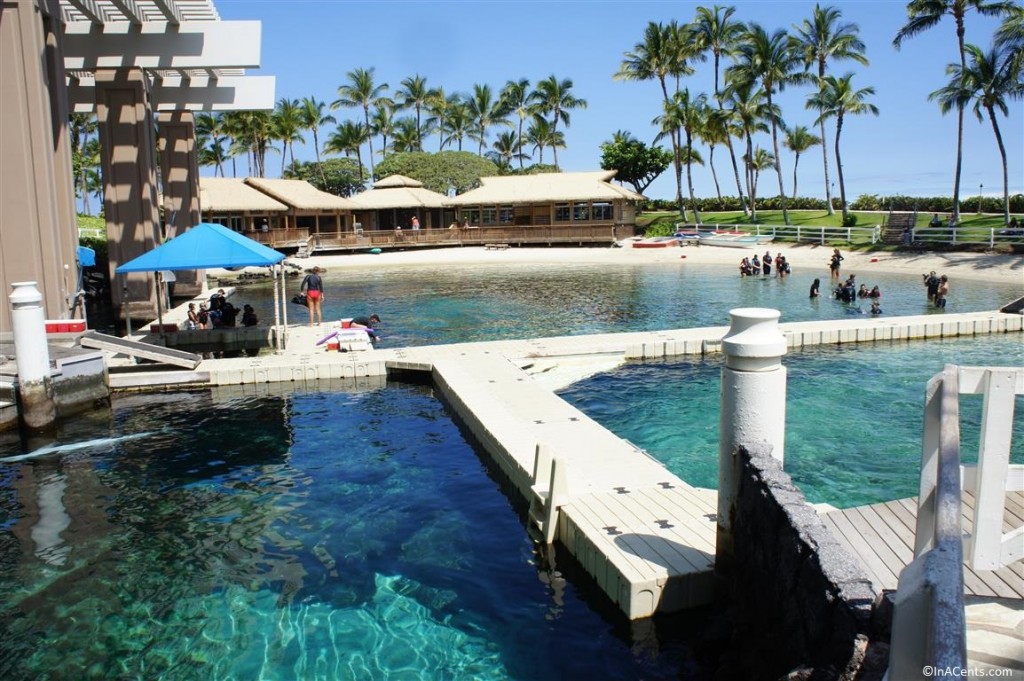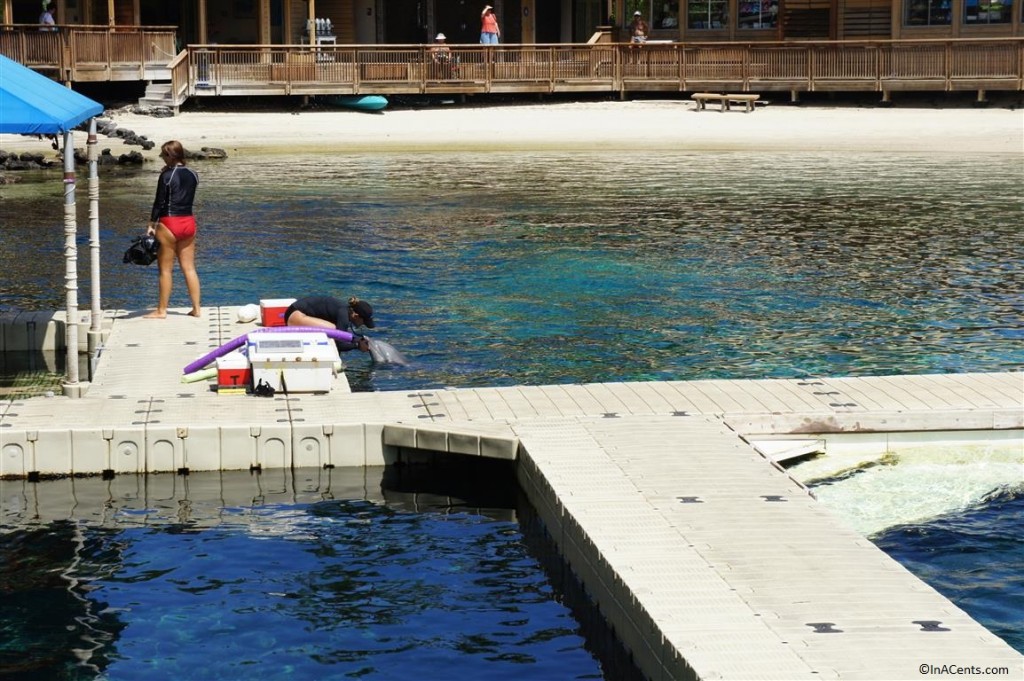 The dolphin learning center lagoon is a 2-million gallon salt water habitat for bottlenosed dolphins.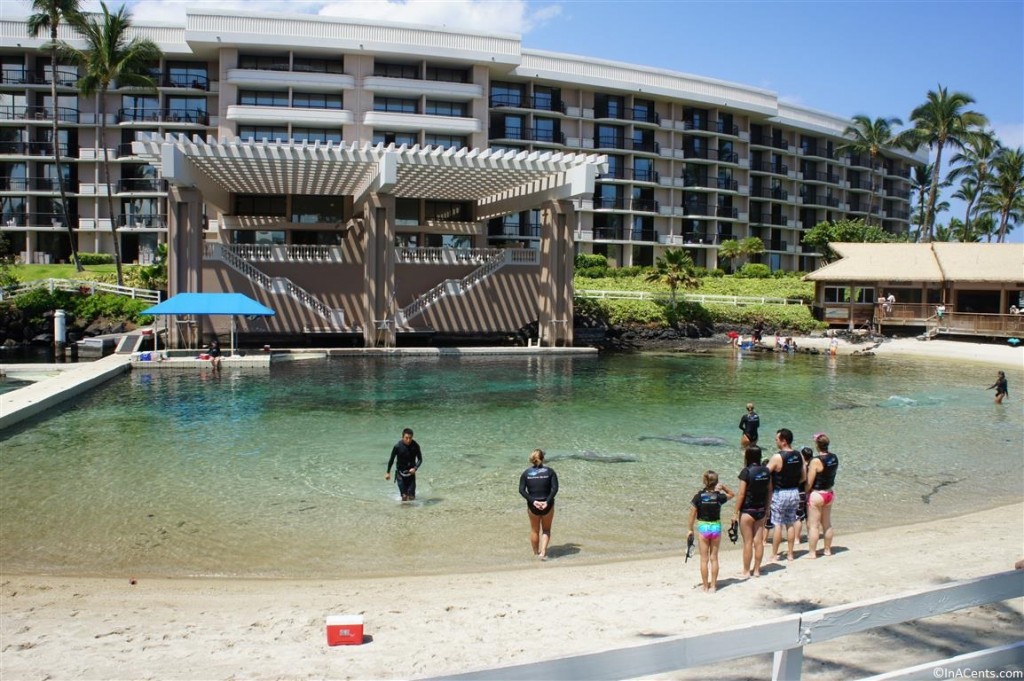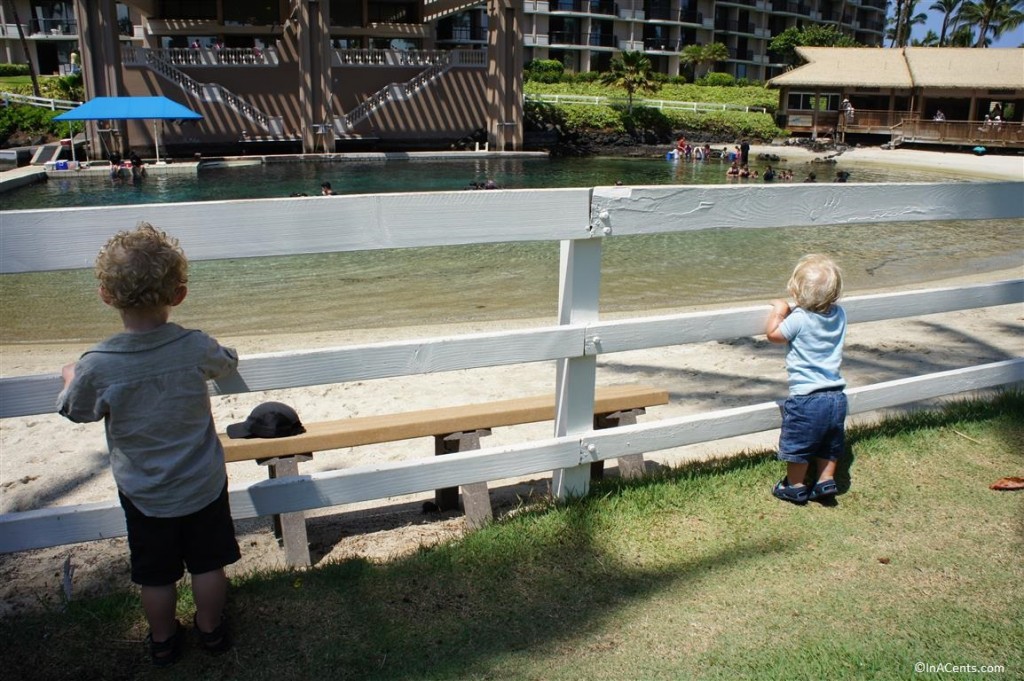 Hilton Waikoloa Village Grounds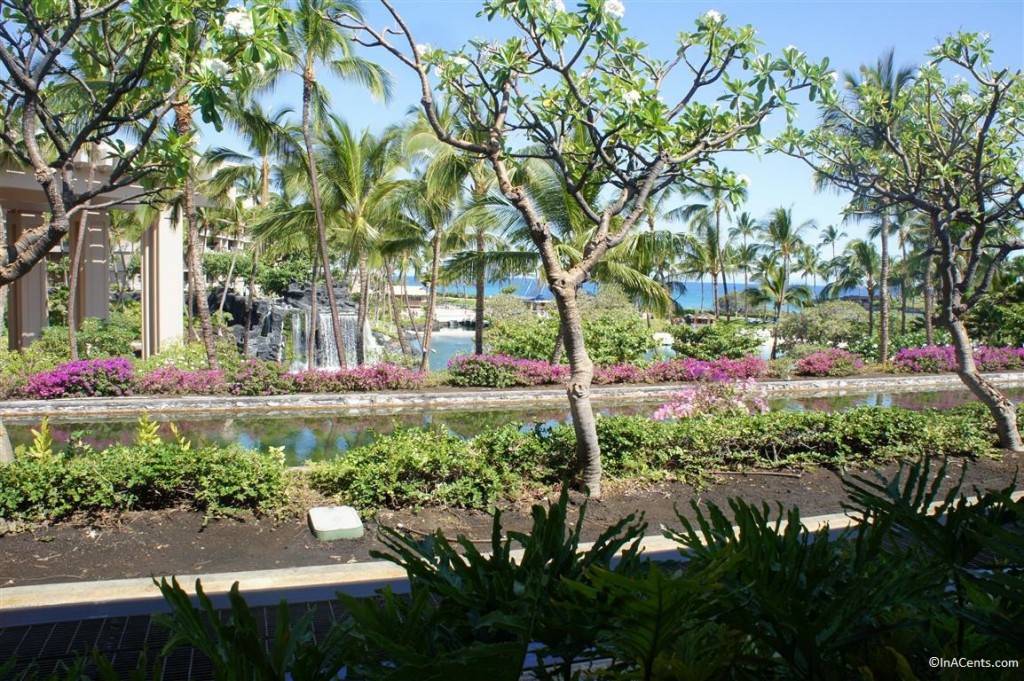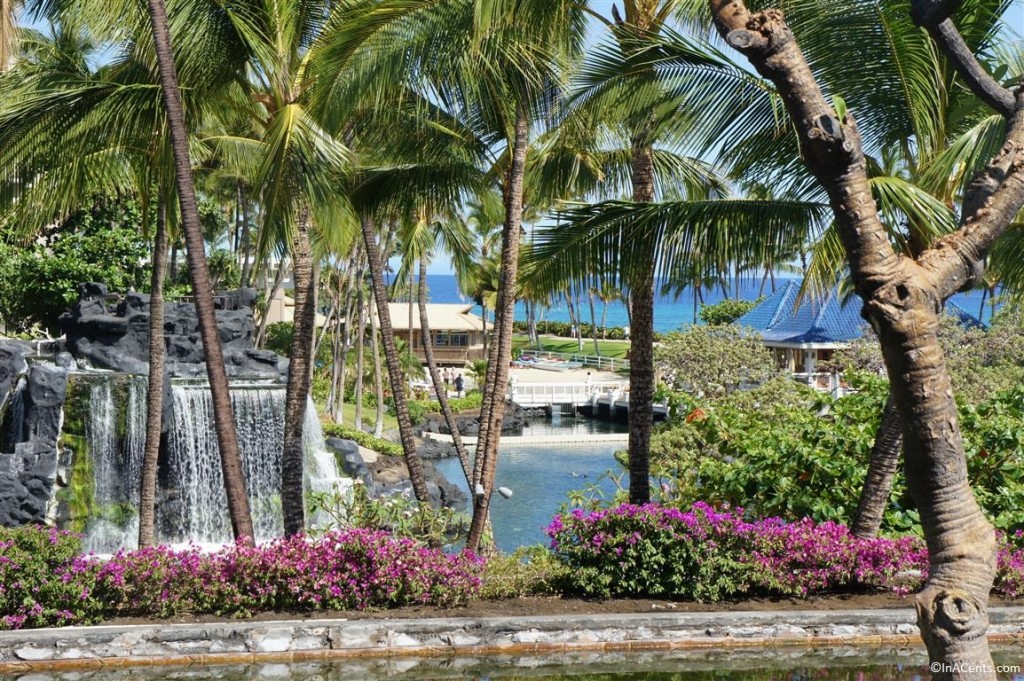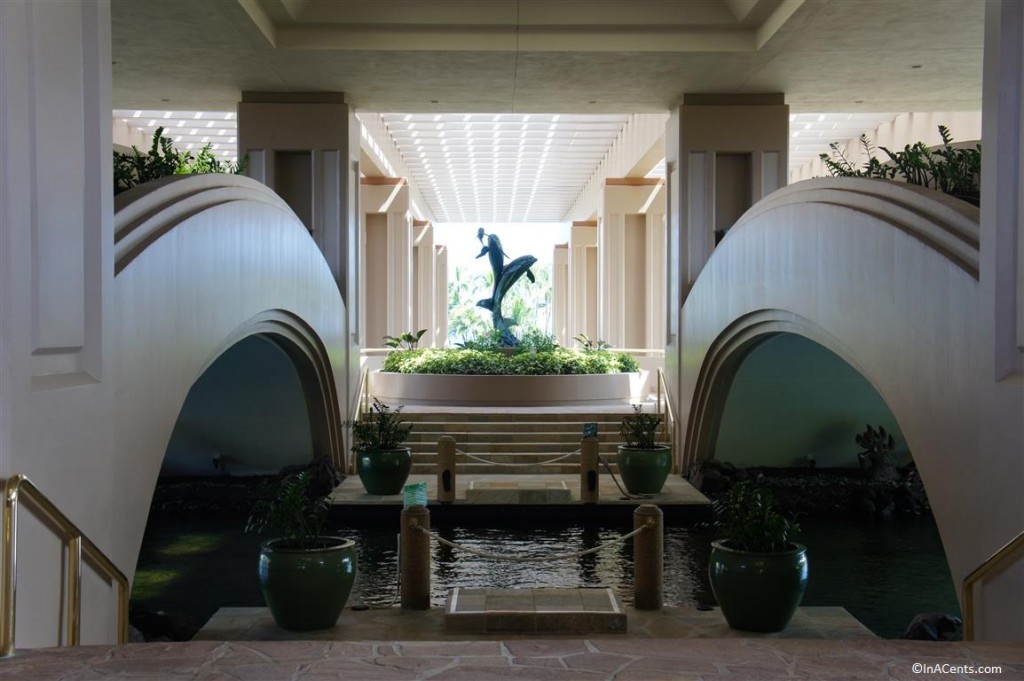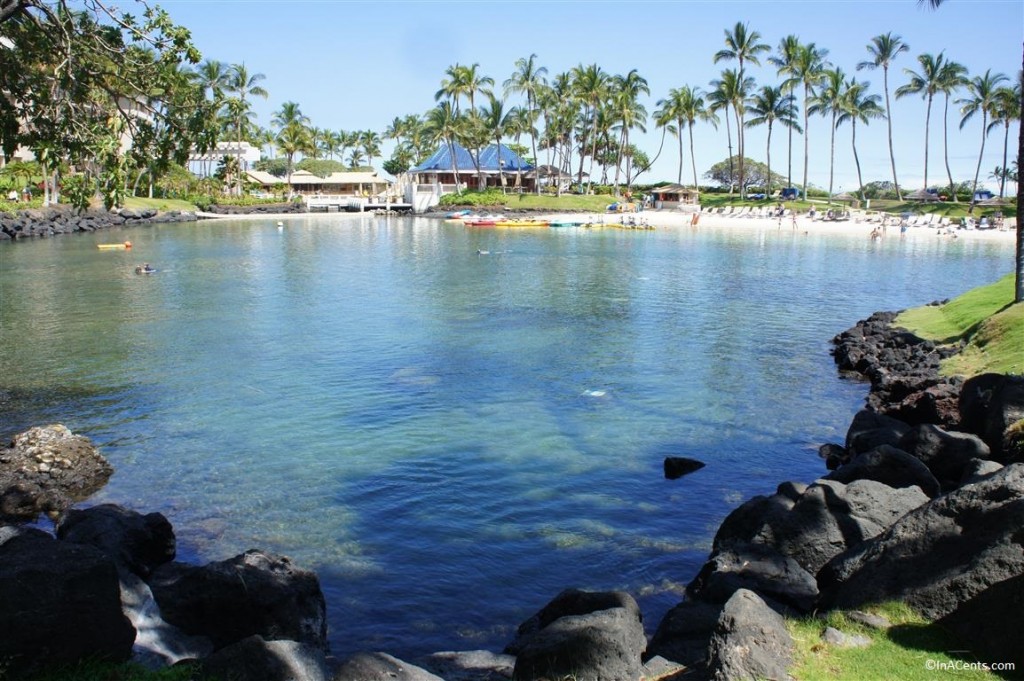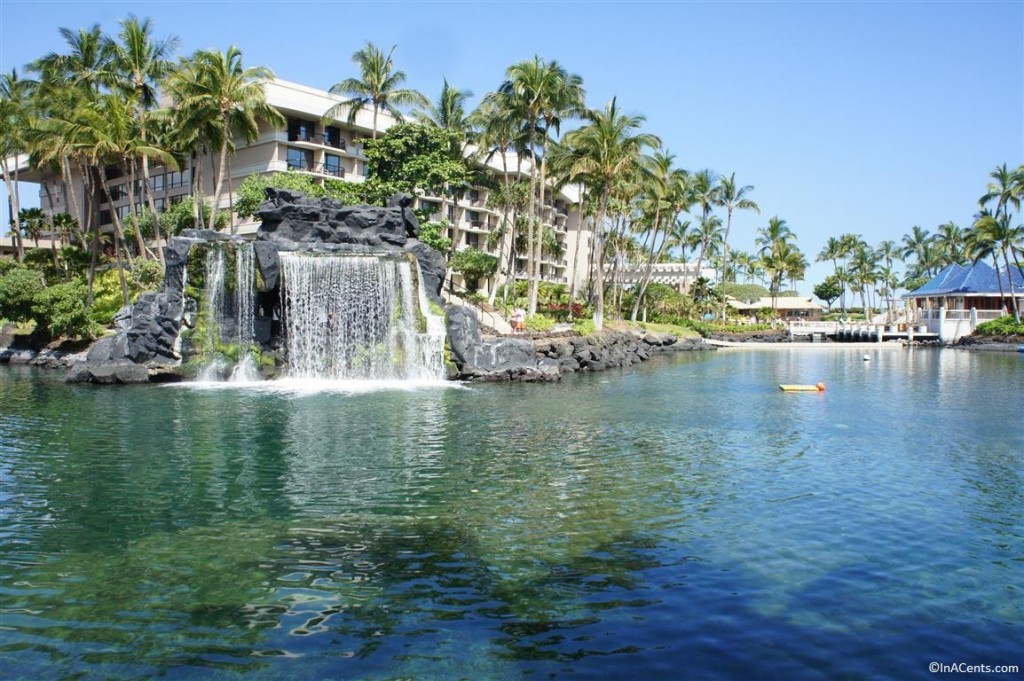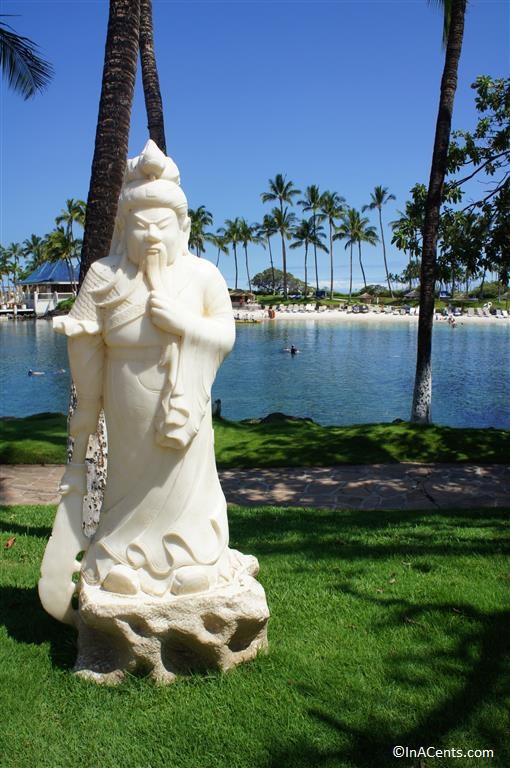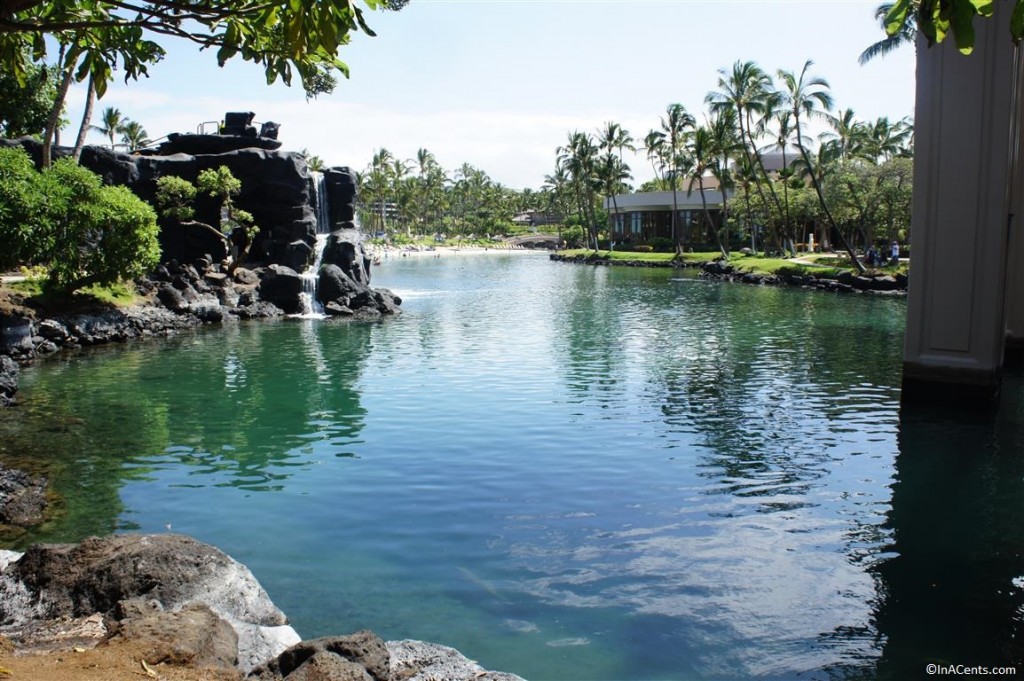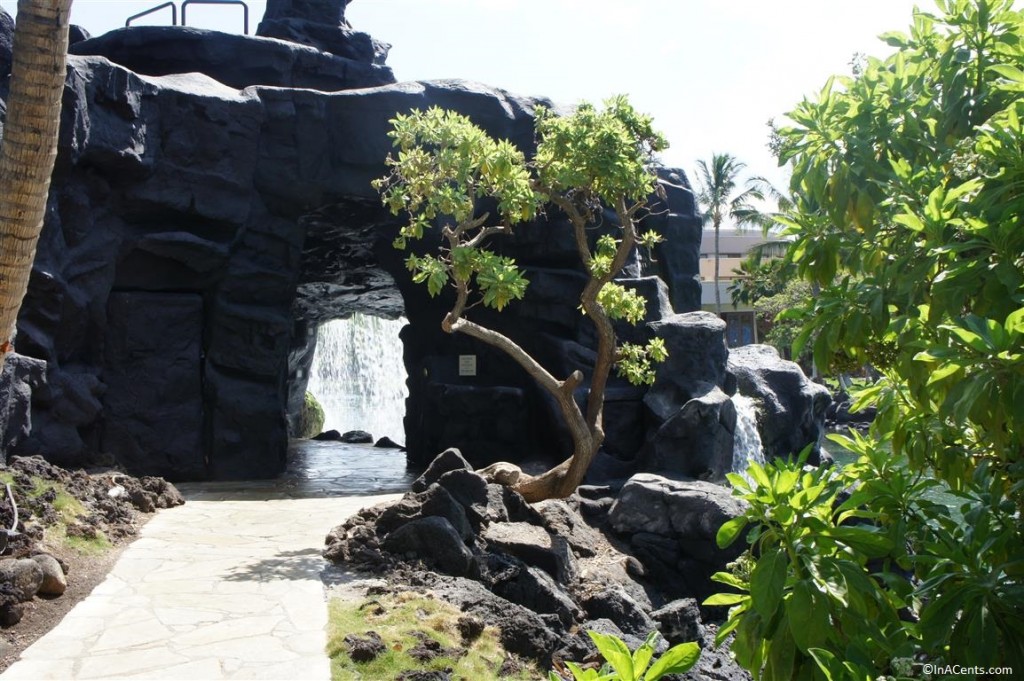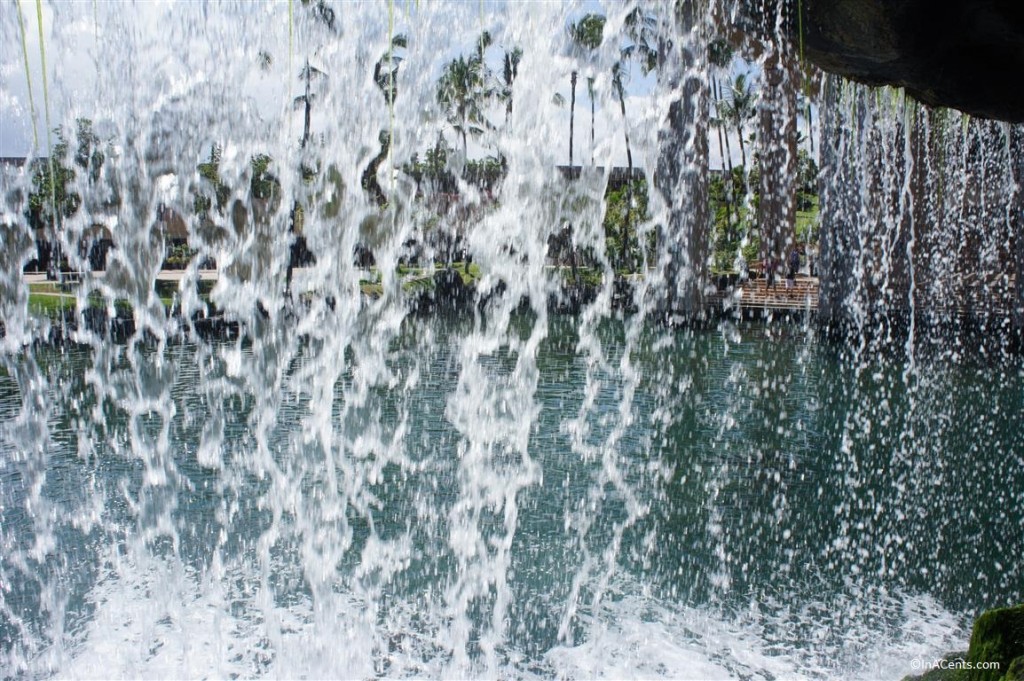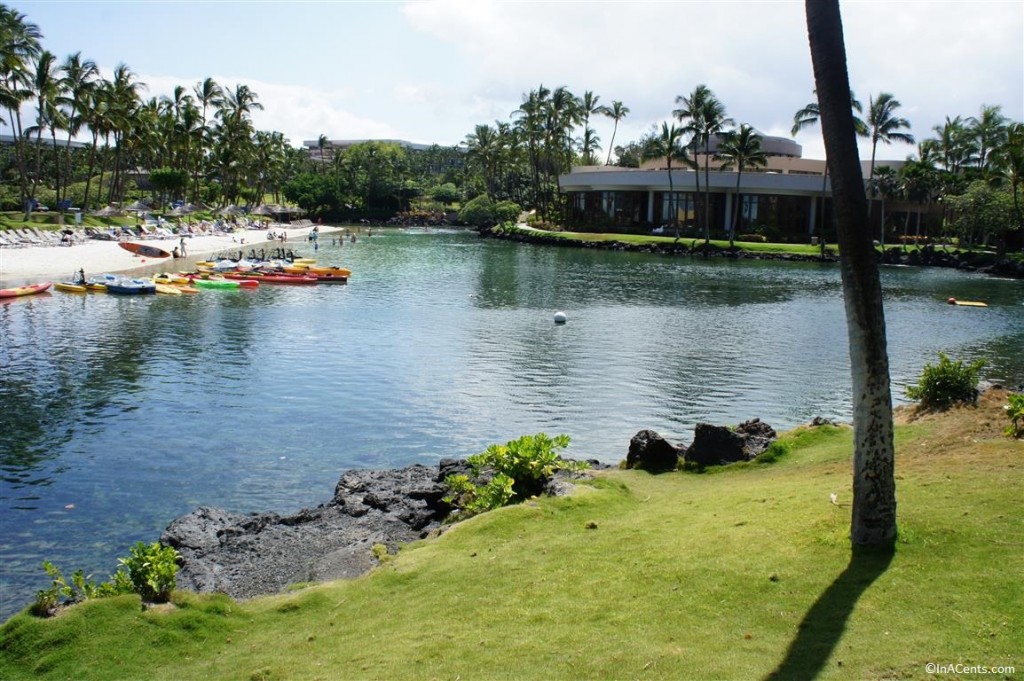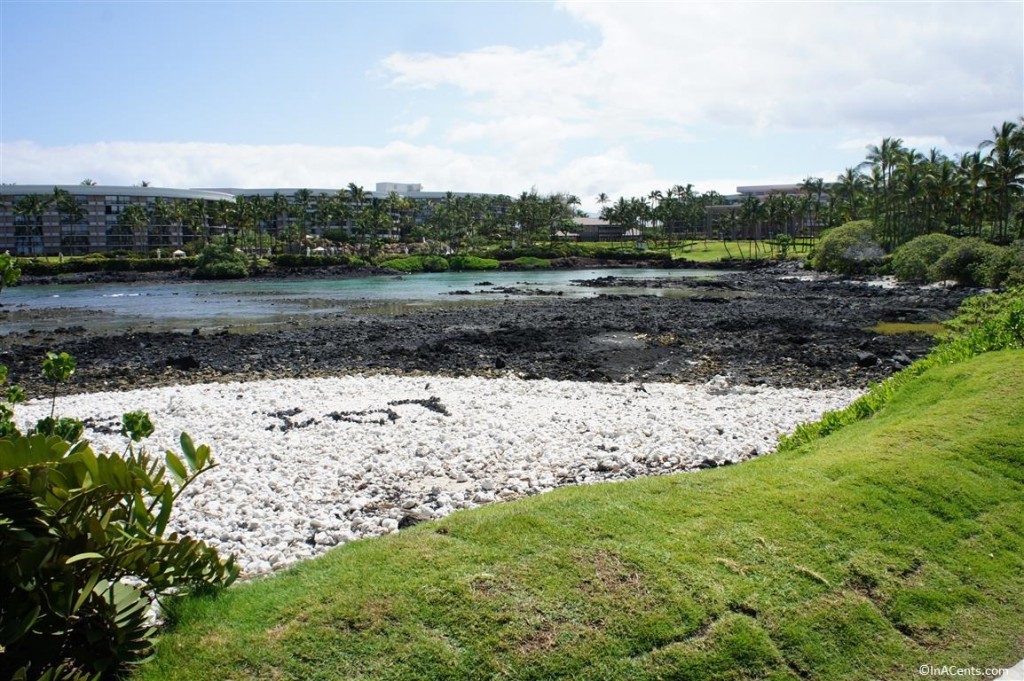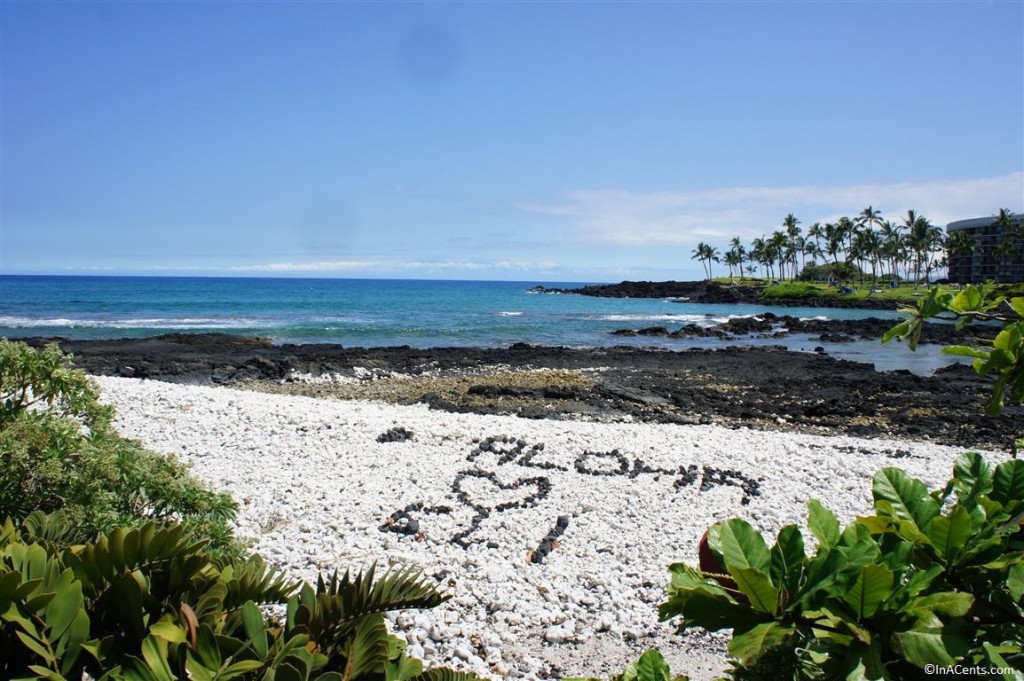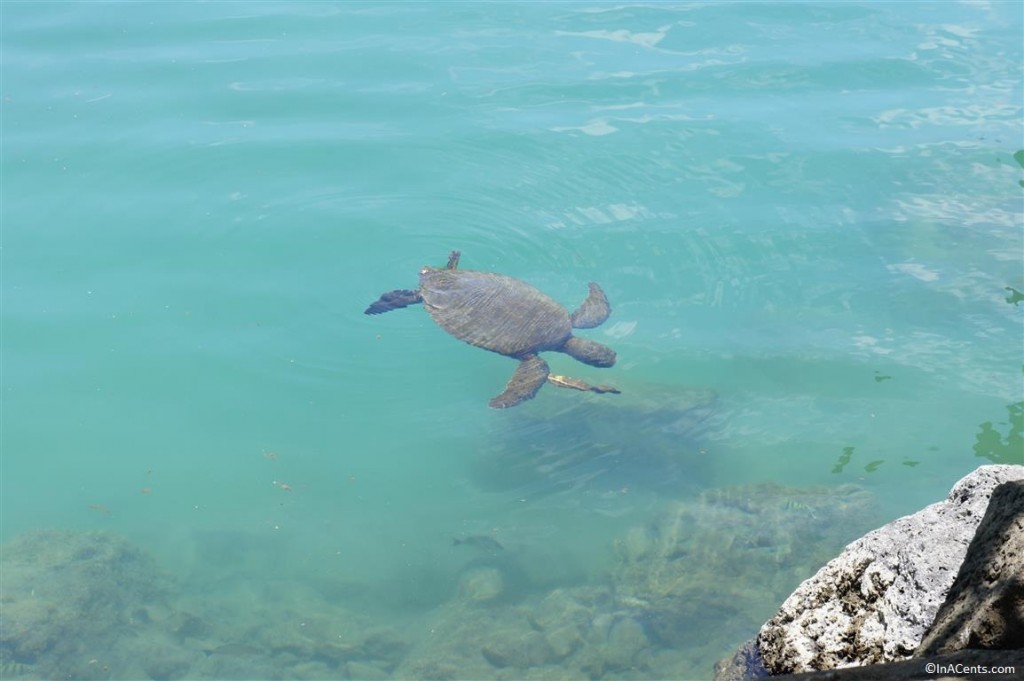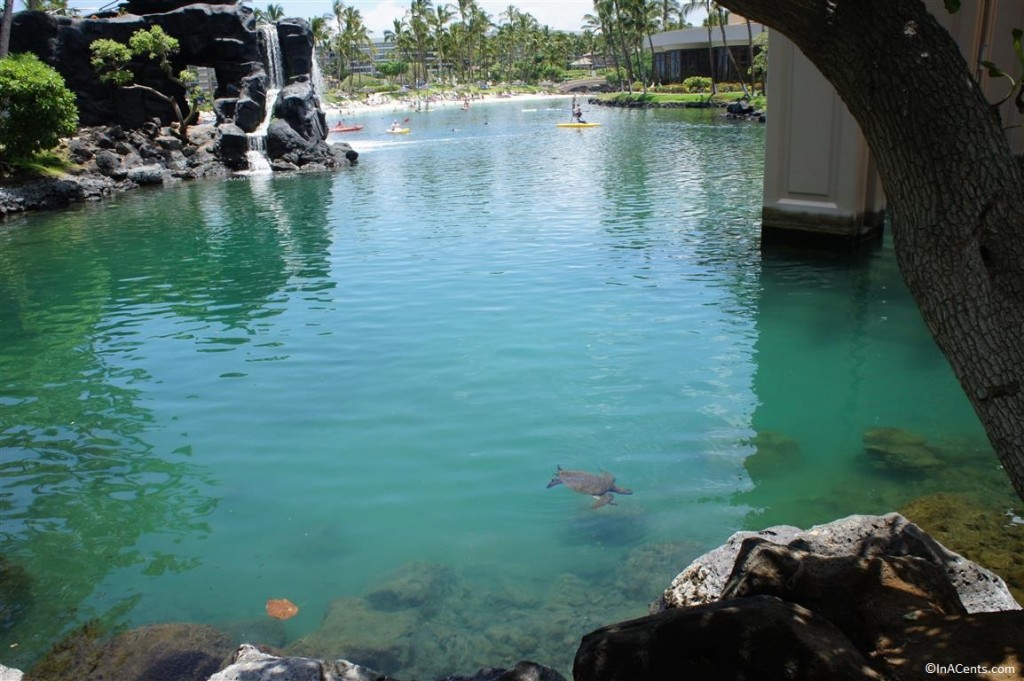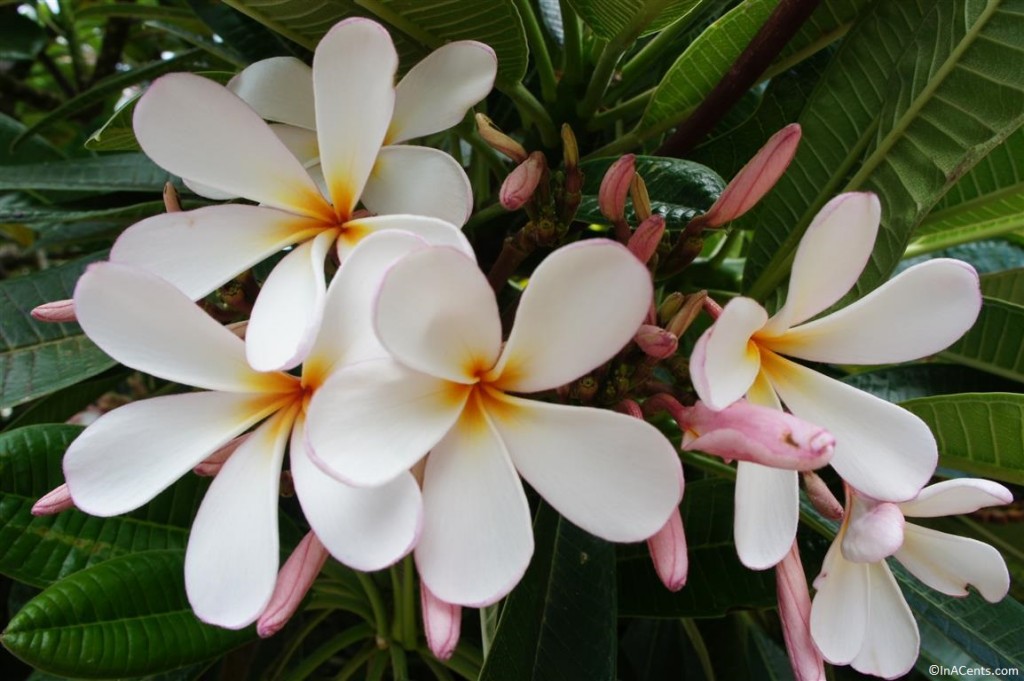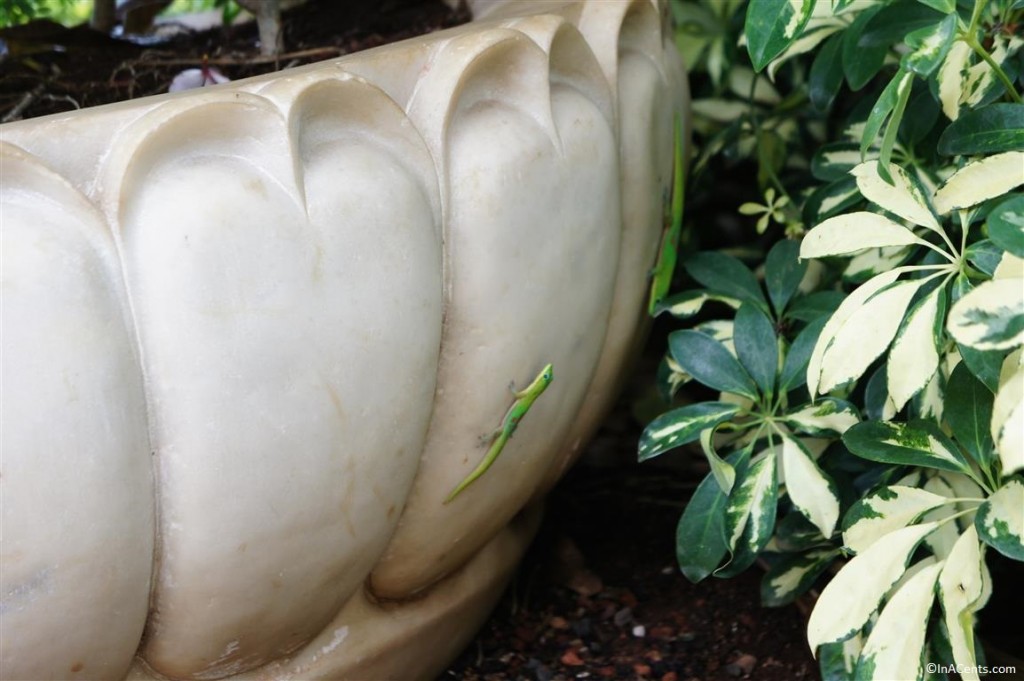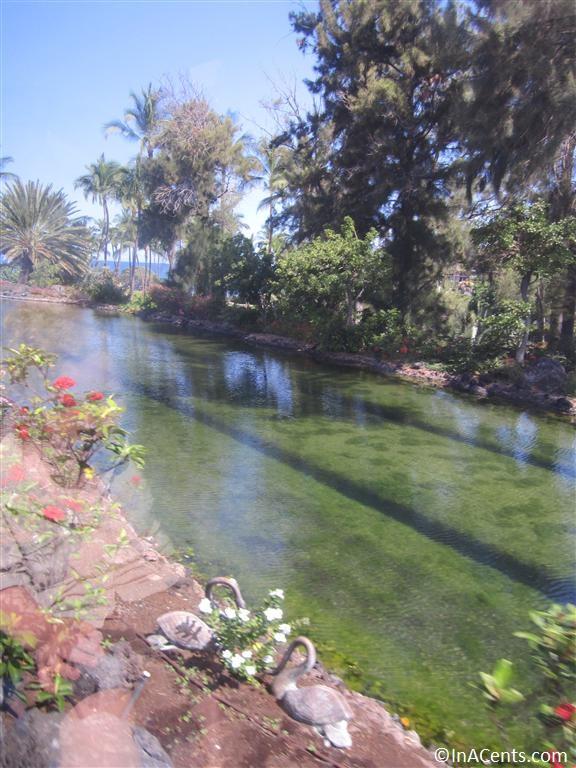 Unfortunately, the boats in the canals were not in operation on the day of our visit.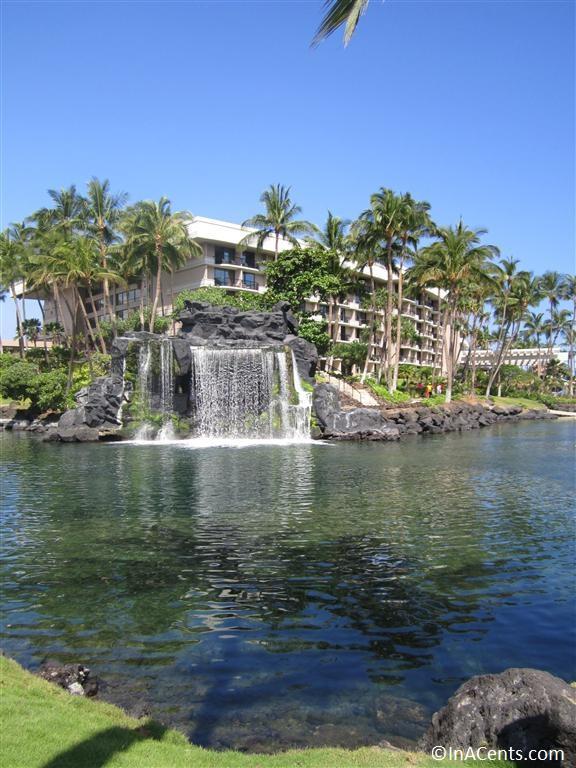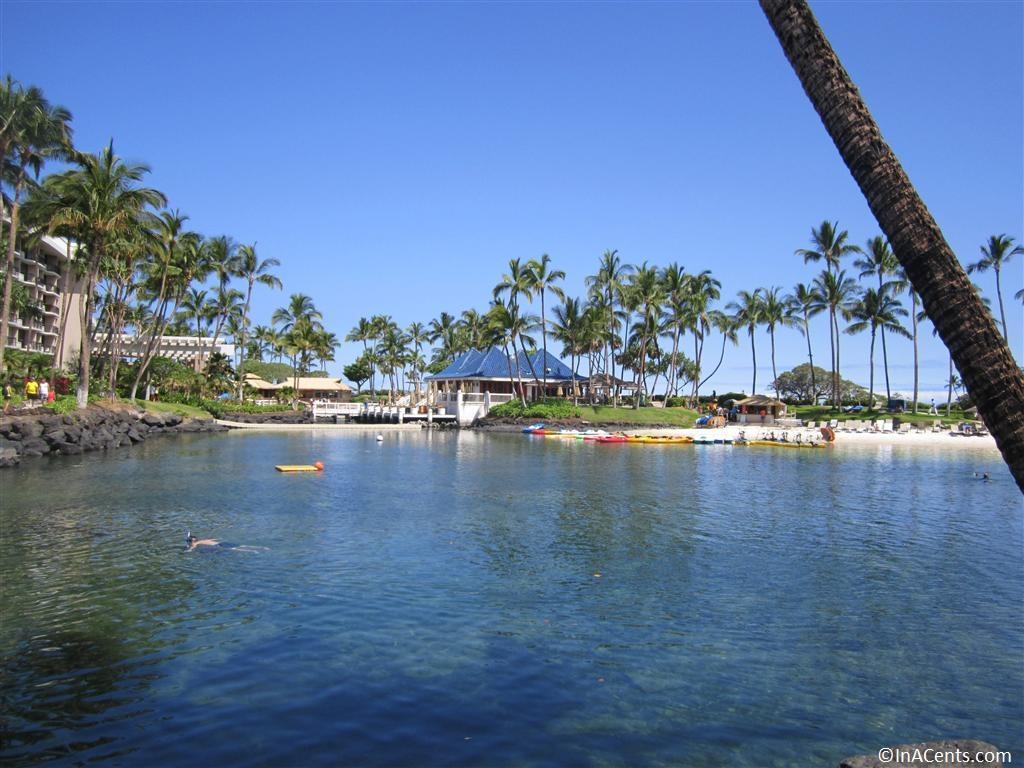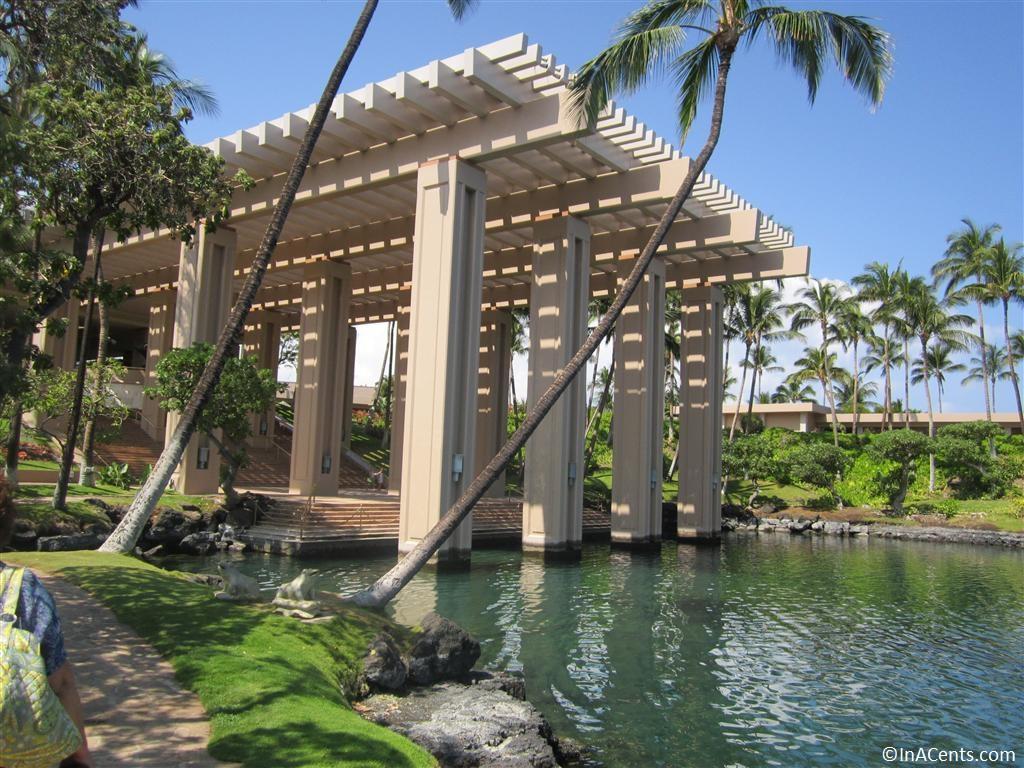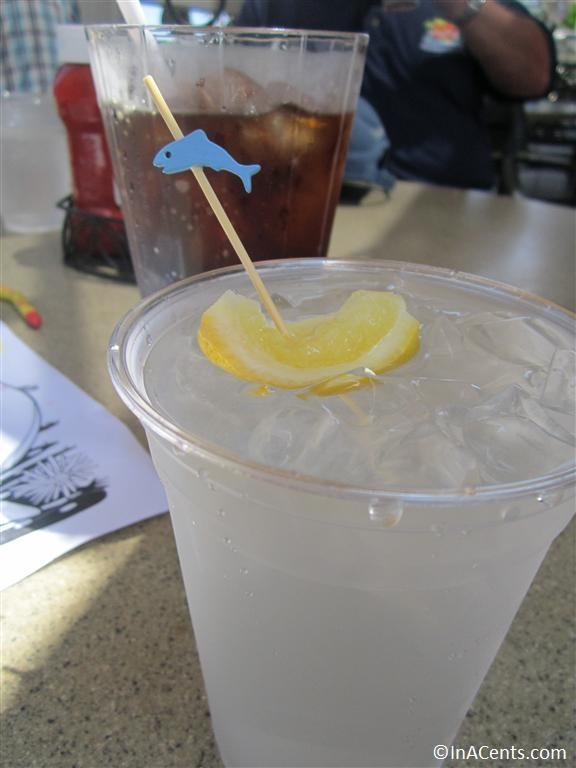 To see additional highlights of all sorts of family friendly activities in Hawaii, visit our Hawaii category page.
Save Money, Travel More!
Source: InACents; antiquity details per placard descriptions
© 2013, inacents.com. All rights reserved.