Our family's recent trip to the Pittsburgh area found us using one of our best annual investments, our zoo membership. Our Cleveland Zoo membership gets us a 50% discount on the cost of admission at the Pittsburgh Zoo.
Our visit to the Pittsburgh Zoo also happen to correspond with Zoo Boo, a kid friendly Halloween event throughout the property.
We happen to arrive on a cool, Saturday morning right as the park opened. We were also one of the only people in the zoo, making it an excellent opportunity to not only see the grounds, but get a head start on the Boo activities.
We happen to travel pretty minimally on this trip, and did not originally plan on visiting the zoo, so we only brought one stroller for our infant son. So we opted to rent a safari cart from the zoo. For only $8, the safari cart provided two seats.
Scattered across the park were tables sponsored by local companies. Each table than handed out trick-or-treat items to the kids.
We selected to go around the zoo and end back at the front of the park where two kid friendly haunted houses were constructed. Both were really cute for entertaining the kids with just enough scary not to make them frightened.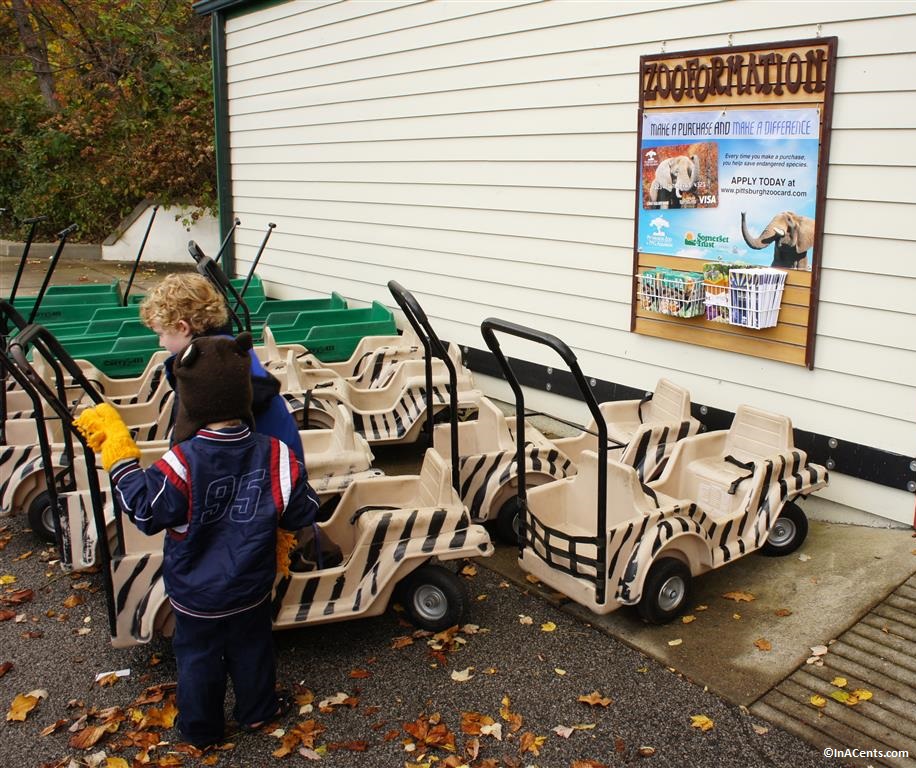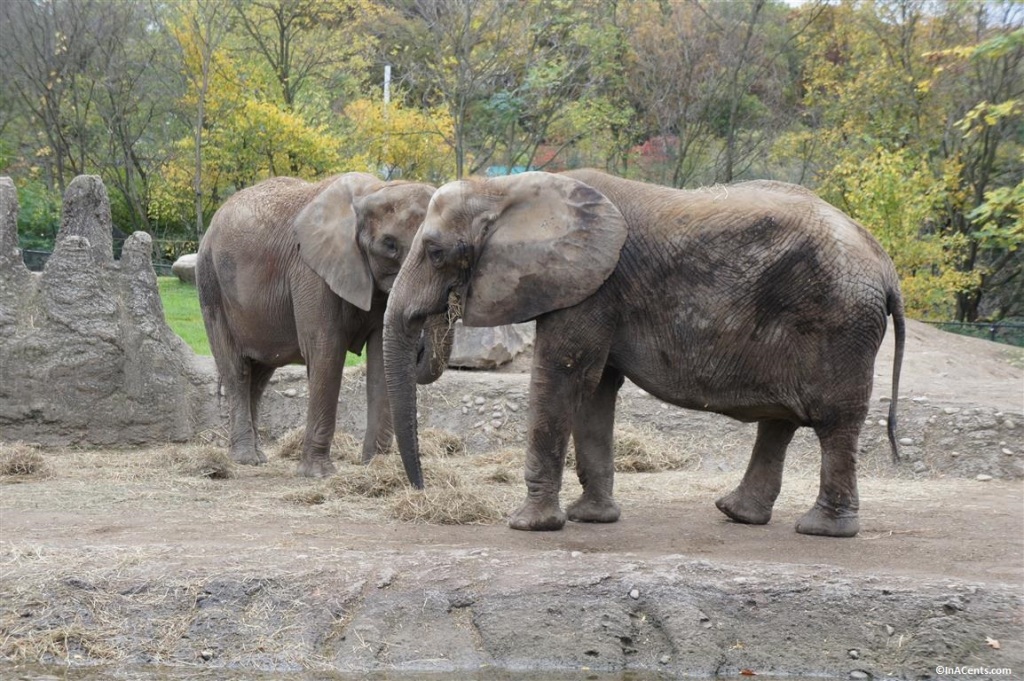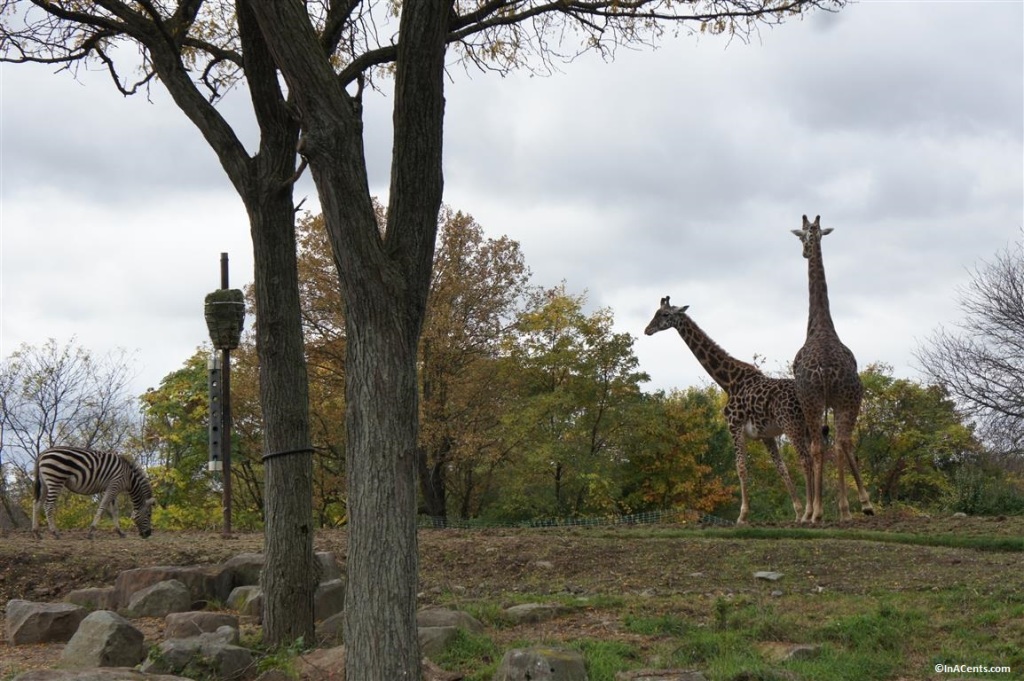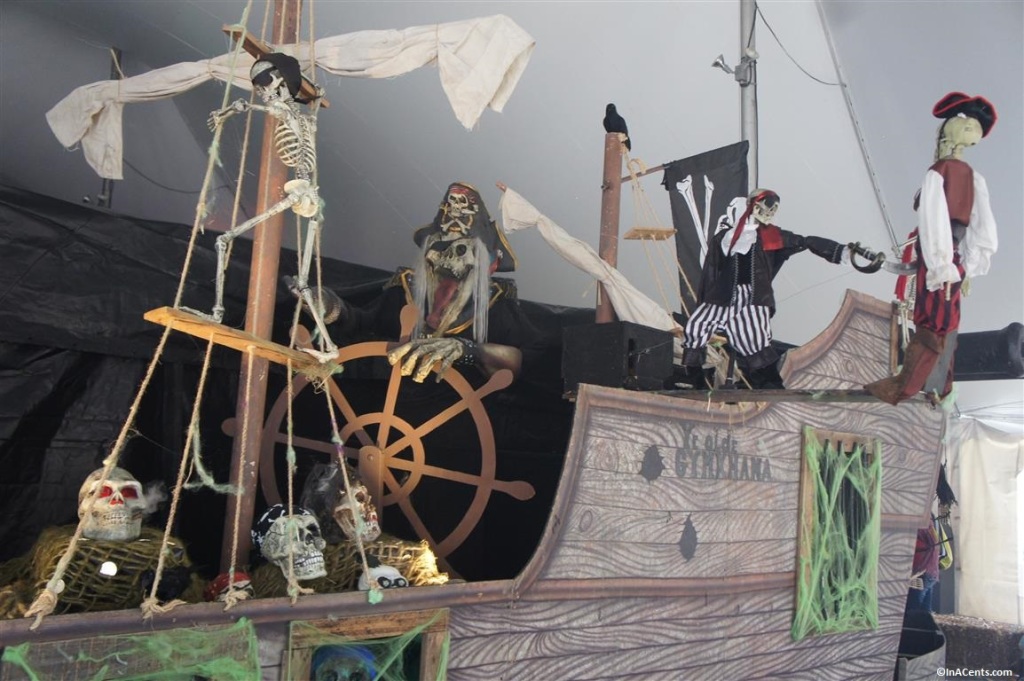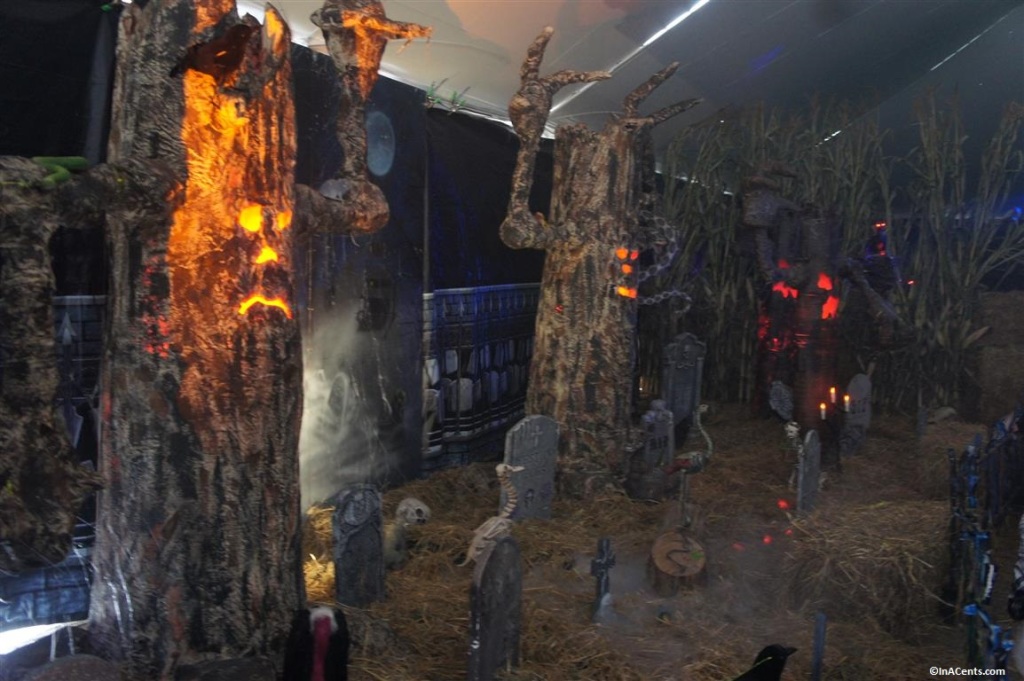 Overall, our family had a great time visiting the Pittsburgh Zoo Boo event. My personal favorite part of zoo happens to be the PPG Aquarium, with its super large viewing tanks with impressive habitats.
Save Money, Travel More!
Source: InACents
© 2014, inacents.com. All rights reserved.