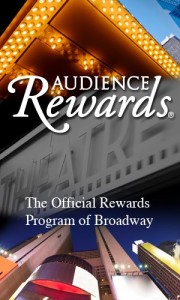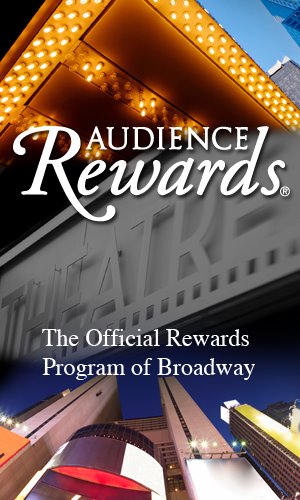 Good morning fellow Audience Rewards (AR) fans! Today the Audience Rewards (AR) program updated their Broadway trivia questions, which in turn means you can earn FREE airline miles and points in various programs.
All questions/answers were updated on our official Audience Rewards page.
Now, without further ado, we proudly present this week's trivia questions.
True or False? Stephen Schwartz won a Grammy Award for Best Musical Show Album for Wicked. True
What NYC Casting office casts The Lion King? Binder Casting
True or False? The Behind the Emerald Curtain tour has been offered in regional venues where Wicked has played as well as the Broadway company. True
The theatre where Spider-Man: Turn off the Dark is playing is owned by what organization? Live Nation
Brenda Braxton of Cougar, the Musical starred in Chicago with what famed hip hop star? Usher
What is the address of the Banks' house in Mary Poppins? No. 17 Cherry Tree Lane
For all things Audience Rewards, including all the latest free points and miles from the Points Play trivia questions, see our Audience Rewards page.
Save Money, Travel More!
Did you enjoy this post? Please consider connecting with us.
© 2013, inacents.com. All rights reserved.