Disneyland's inherent problem in California is that they are landlocked and surrounded by area businesses right up against their front gates. However, for our family, that is one of the great appeals of visiting Disneyland and being able to walk across the street to get into a park.
So there are lots of hotel options to choose from when visiting Disneyland. Yes, one could stay in one of the official Disneyland hotels, but that comes at an expensive price.
On our family's previous two trips, after price shopping area hotels and amenities, we landed our heads at the Howard Johnson Anaheim. Paired with a discount from Mousesavers, and timing the reservation at their lowest point, we saved a bunch of money on previous trips to Disneyland.
On this trip over Thanksgiving, things were different. We found ourselves going to Disneyland because I made a mistake keeping my United miles active, and justified to myself paying the reinstatement fee by redeeming miles for this trip. Higher airfares over Thanksgiving, paired with having just the right amount of miles for our family to fly domestically meant the trip came together.
We also have been sitting on a large pool of hotel points across various brands, and getting the hotel for free was factored into the decision making process. So we elected to try out the Hotel Indigo Anaheim, part of the IHG program.
Hotel Indigo Review
Upon checking into the Hotel Indigo, we found out Platinum membership in IHG come with the benefit of being upgraded to a Disney fireworks view room on the third floor.
The hotel in general was very contemporary and beautifully appointed. The staff were amazing, and our stay was great!
The room was appointed with modern furnishings and two queen size beds. The walls were appointed with sophisticated patterns of wallpaper. Lastly, the bathroom was gorgeous with vessle bowl sink, Aveda products, and tiles shower. The room was appointed with a flat screen television and Keurig coffee maker, replenished daily with new pods.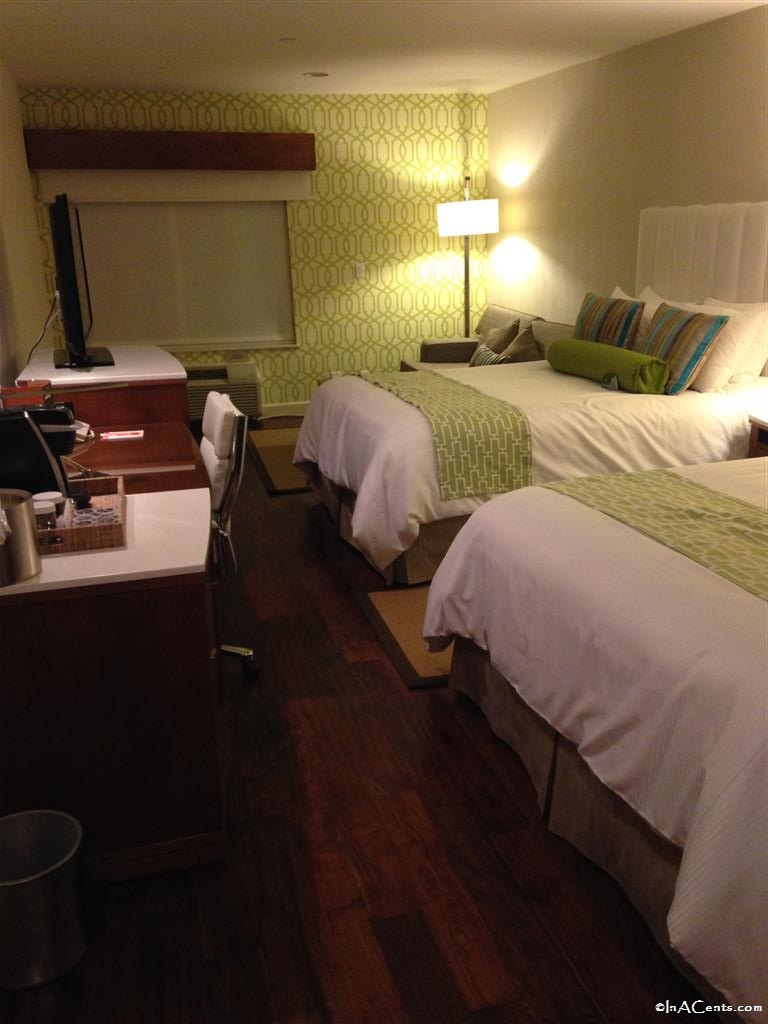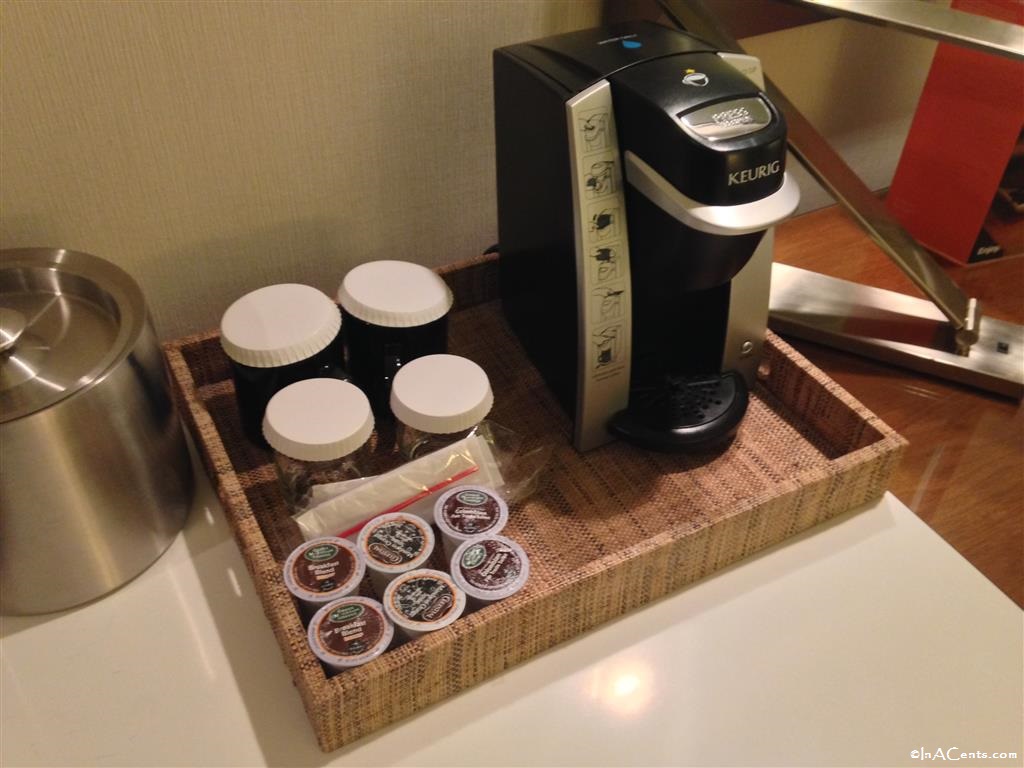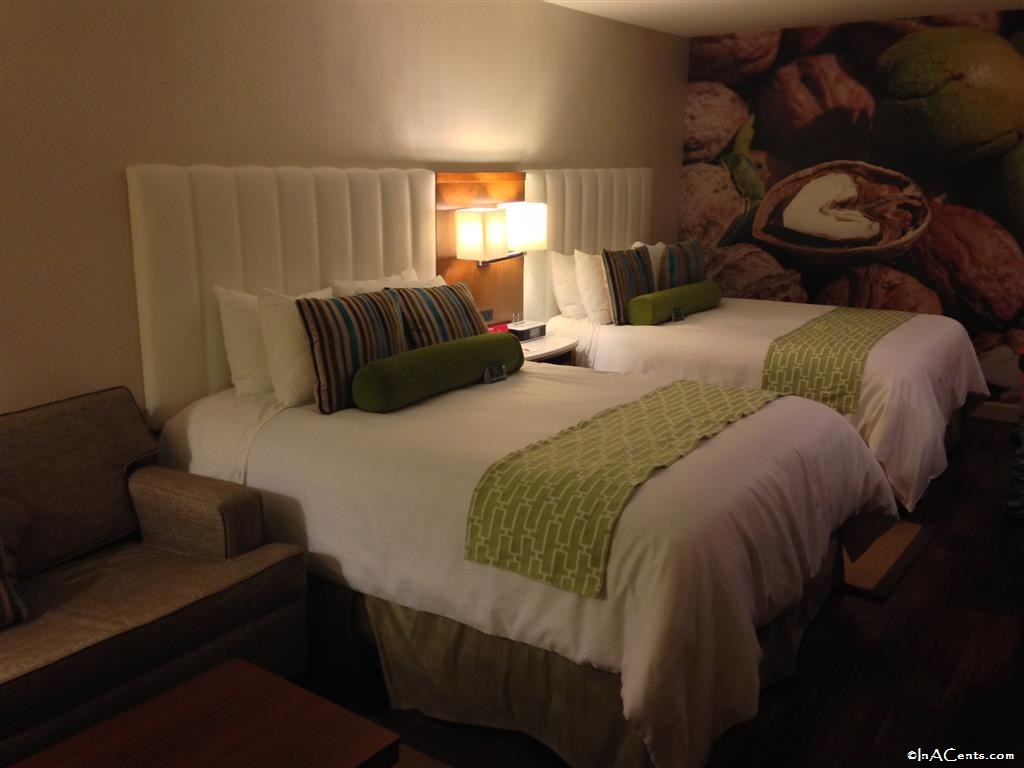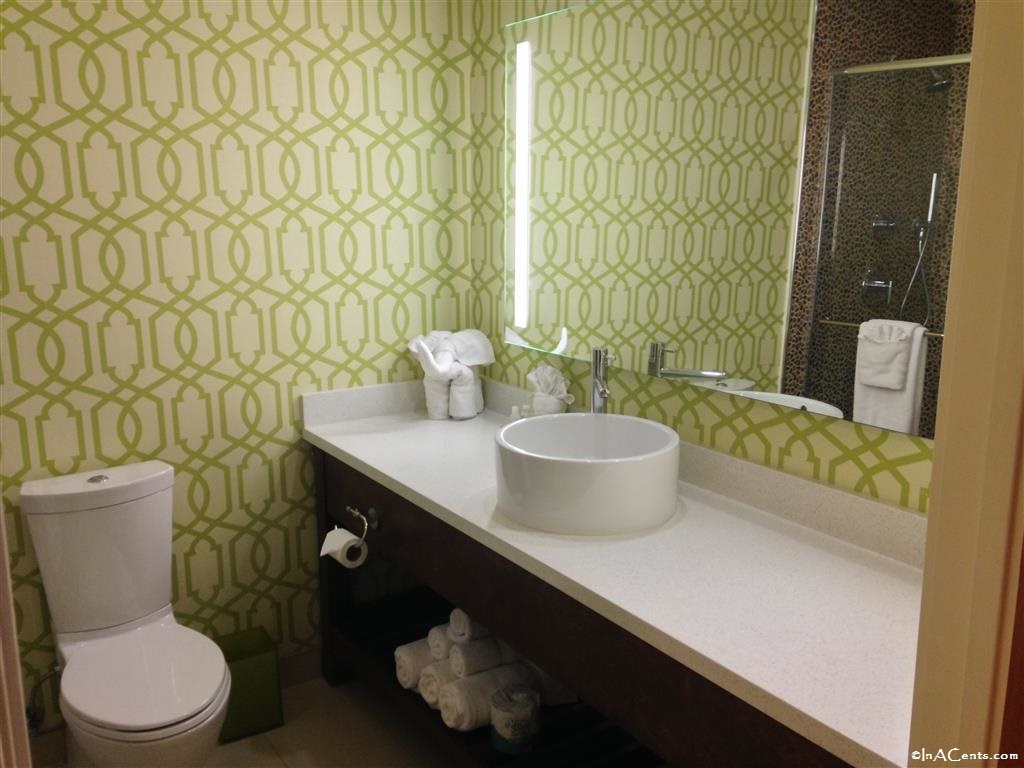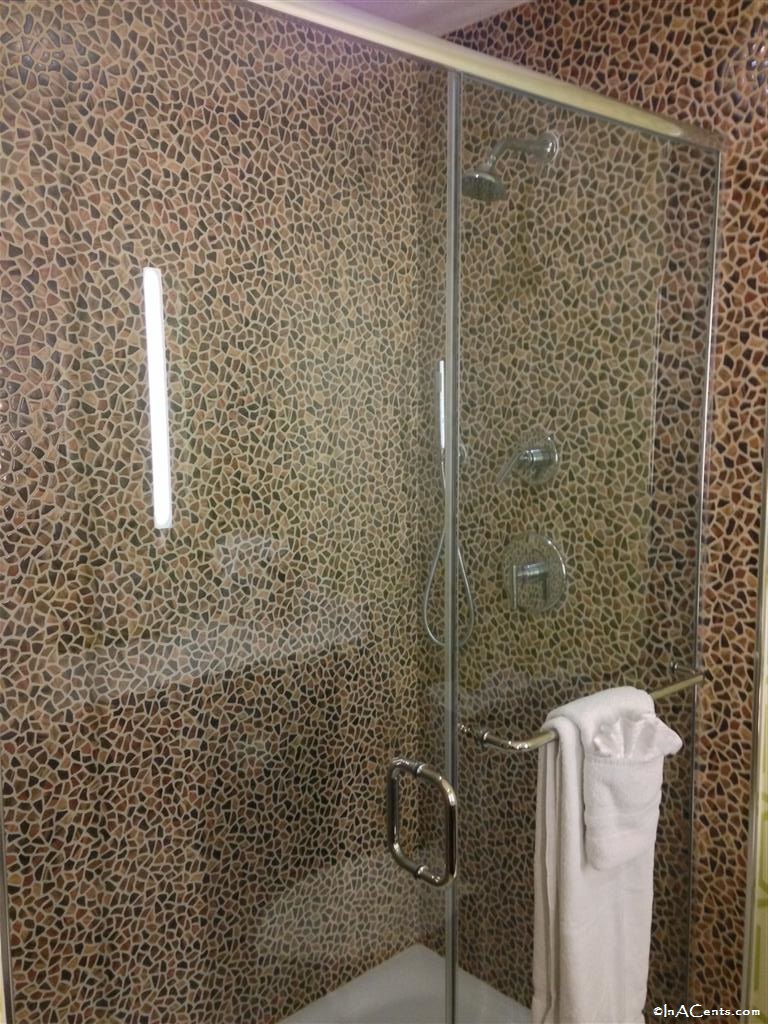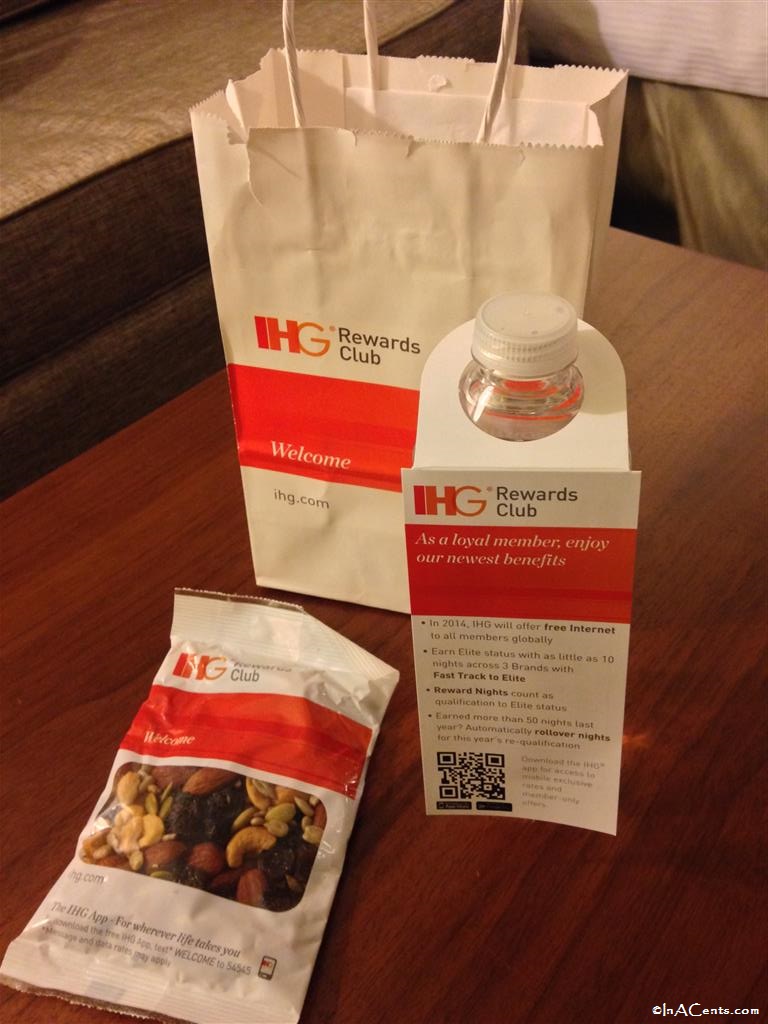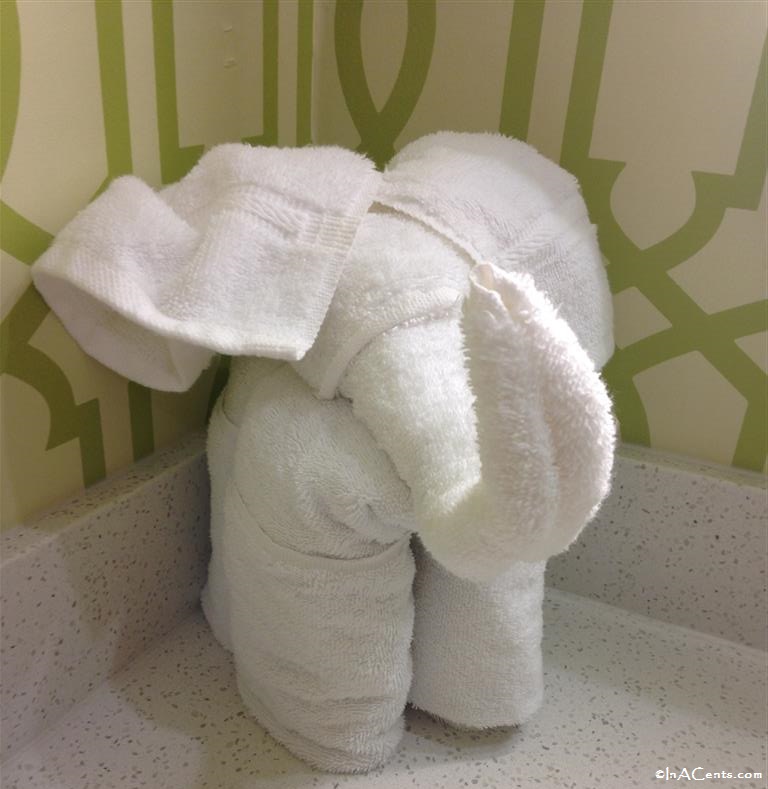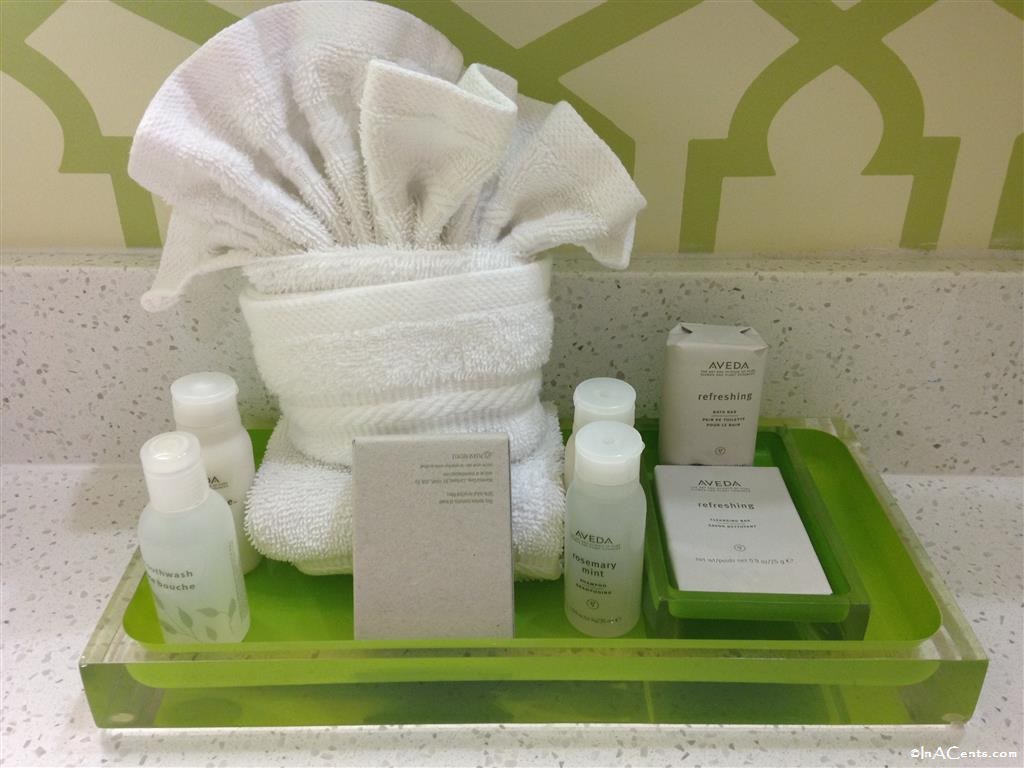 There was an outside swimming pool that looked great, especially with weather in the 80s during our visit; however, due to luggage and time constraints, we did not bother packing swimwear for this visit.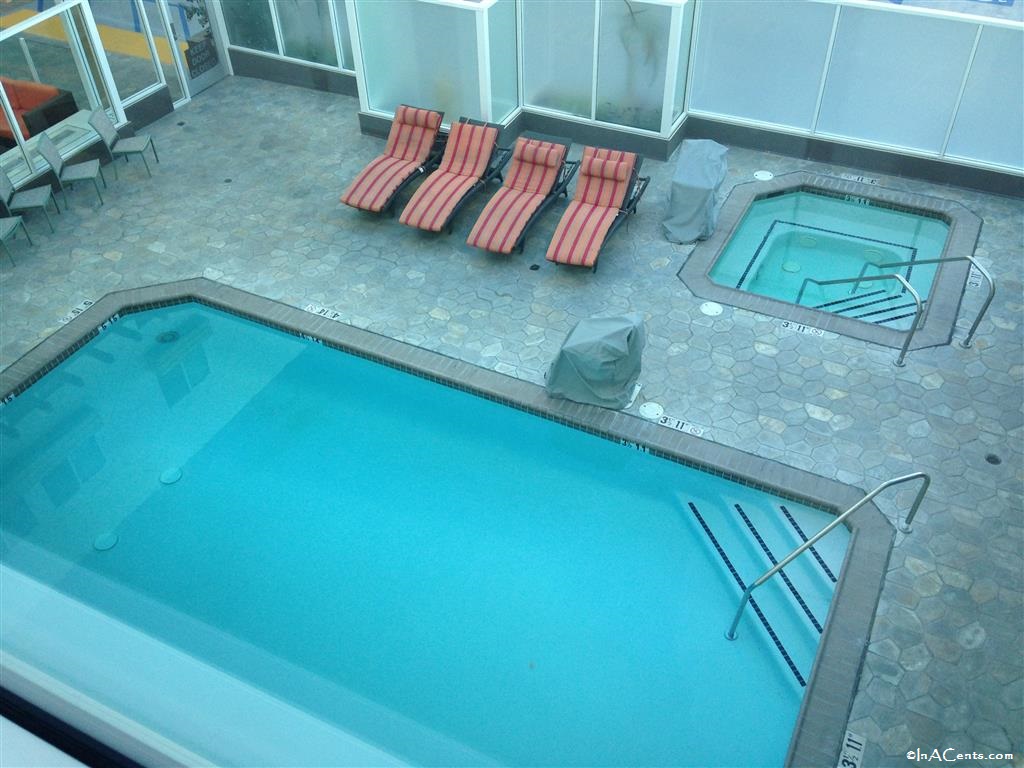 The hotel also featured nightly water fountain shows to lights and Christmas music out front.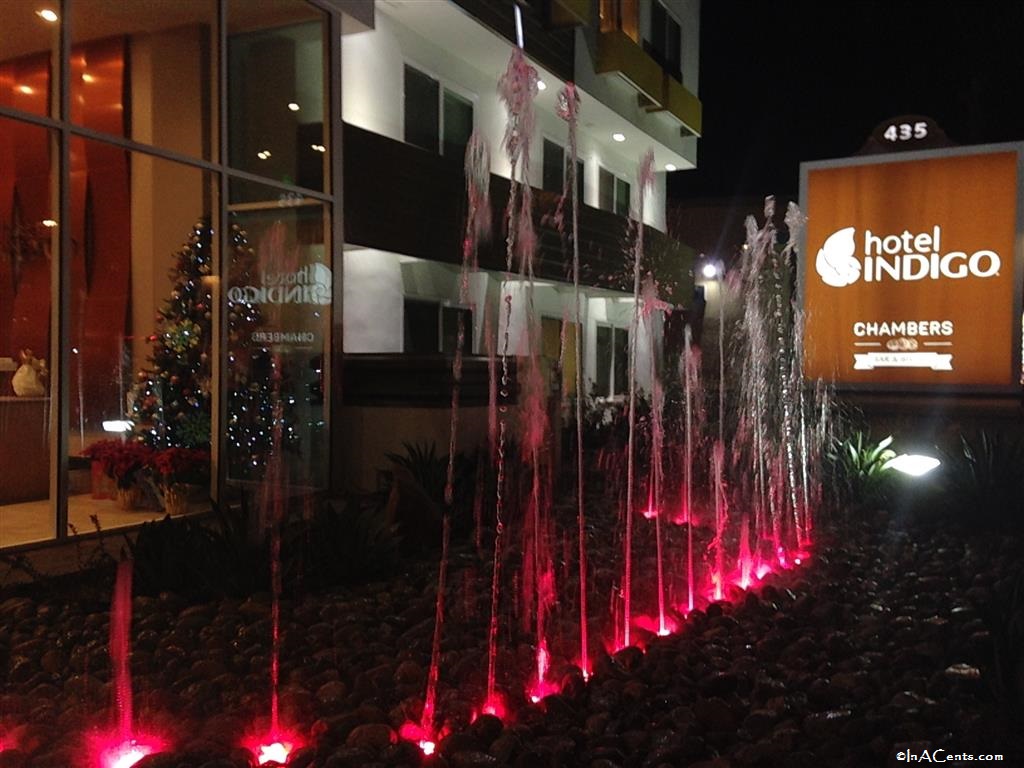 Also, the only meal we ate at the hotel was on Thanksgiving night, following a long day in the park. The boys were tired and wanted to go back and play with their souvenirs and enjoy a meal at the Hotel Indigo.
We elected to have the corn and lobster chowder, paired with the traditional turkey dinner, and served with a slice of cheesecake, for the respectable price of only $18.99 per person. The food was excellent!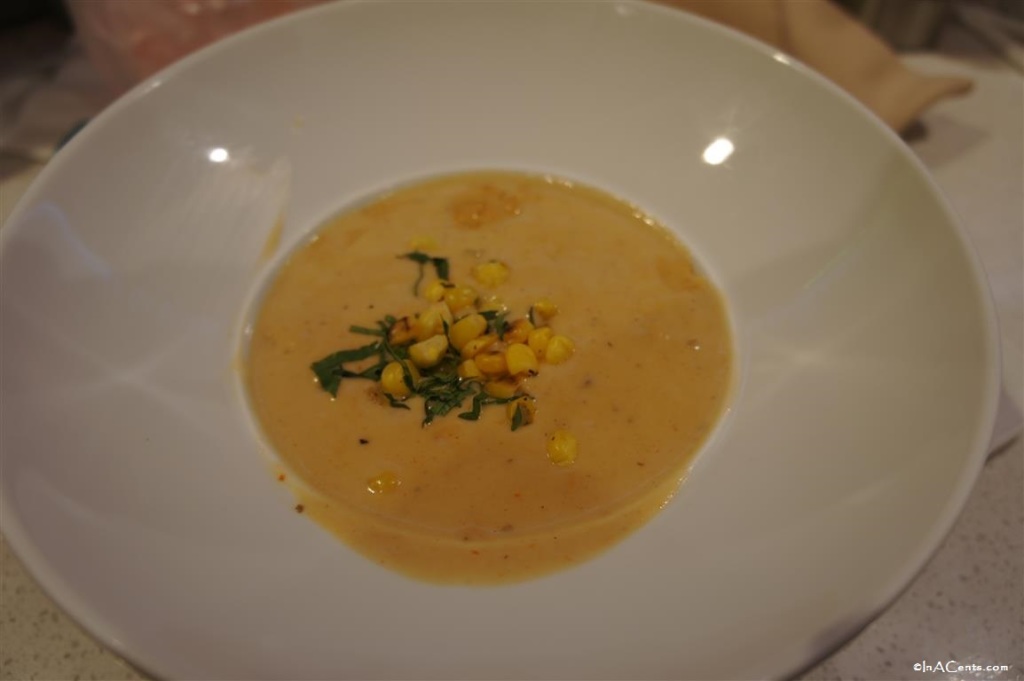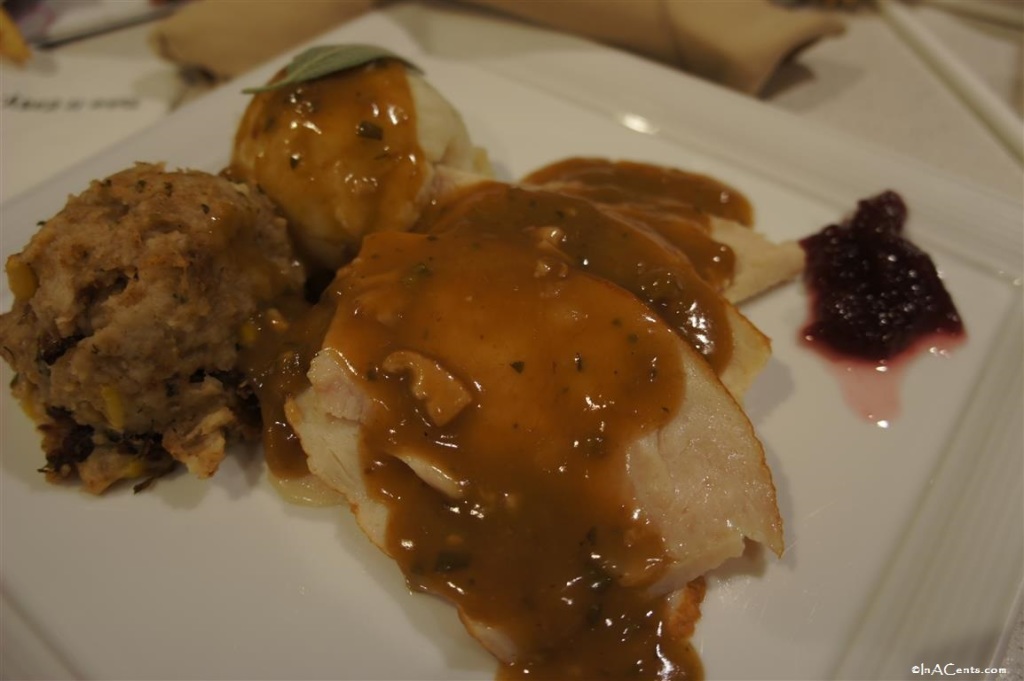 Therefore, our family loudly proclaims we would stay at the Hotel Indigo Anaheim anytime in the future. It was a great hotel, with comfortable beds and nice amenities. Even if we had paid for our stay with cash versus points, it would have provided a good value.
Save Money, Travel More!
Source: InACents
© 2014, inacents.com. All rights reserved.