Besides surprising my family with a visit to Dinosaur World on our families recent trip to Florida, I was most excited about our stay in Atlanta. With my wife planning all of the Disney details, I was responsible for the couple hotel rooms we needed on the way down as well as the trip back home.
With a planned stop in Atlanta, and a proposed itinerary of seeing the World of Coke in downtown Atlanta, I knew after the long drive we wanted to be close to Centennial Olympic Park. Fortunately, out Hilton HHonors points came in handy with the Embassy Suites.
I originally priced out a single night stay at 60,000 points…ouch. However, a couple weeks prior to our departure, I noticed a HHonors special points discounted rate for a 2 Room Conference Suite – 2 Double Beds.
The below screen shot is of a random date in the future. However, our rate was only 39,800 points.

The nice thing was we were securing a larger room with a separate conference room for less points than a standard room.
Upon parking and valeting our vehicle ($30), our family was directed to the 7th floor, the second from the top. We had a corner room, which we presume is where all of the conference rooms are located.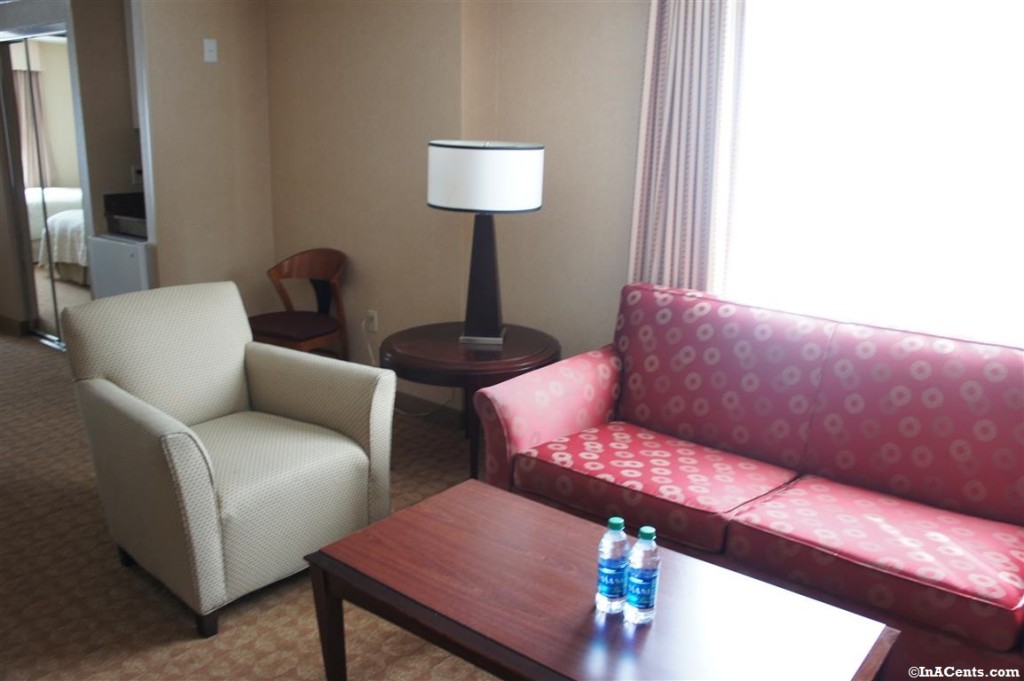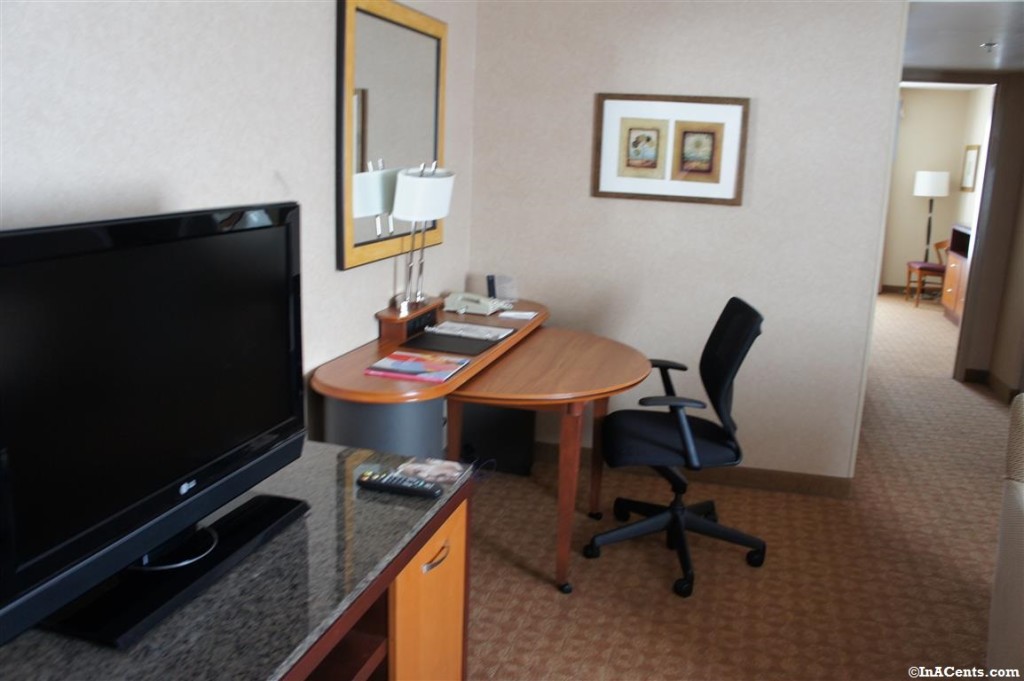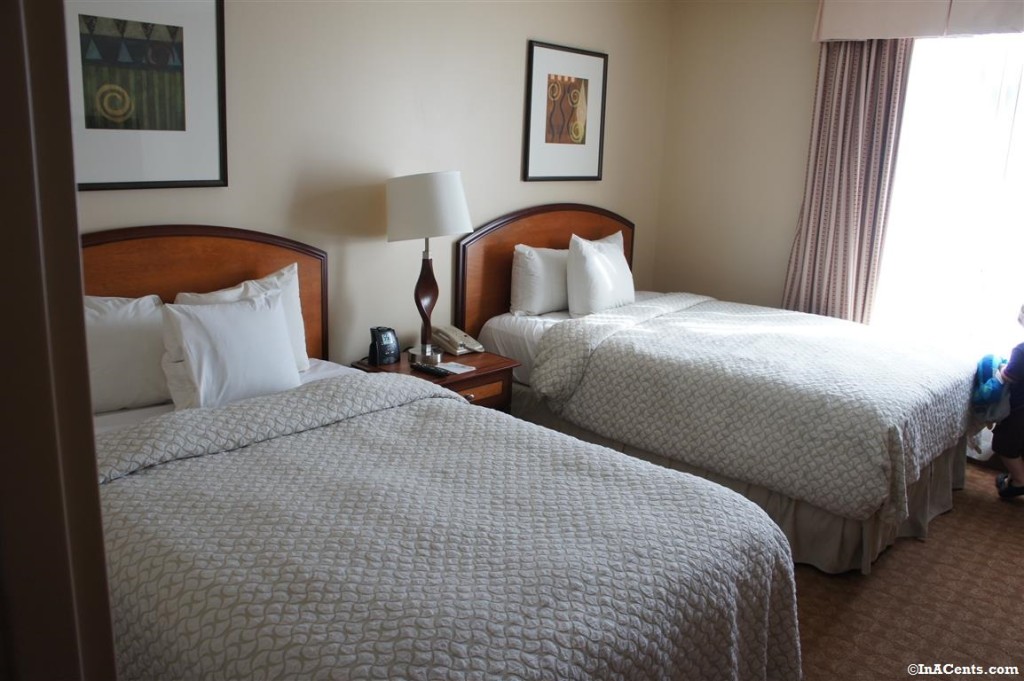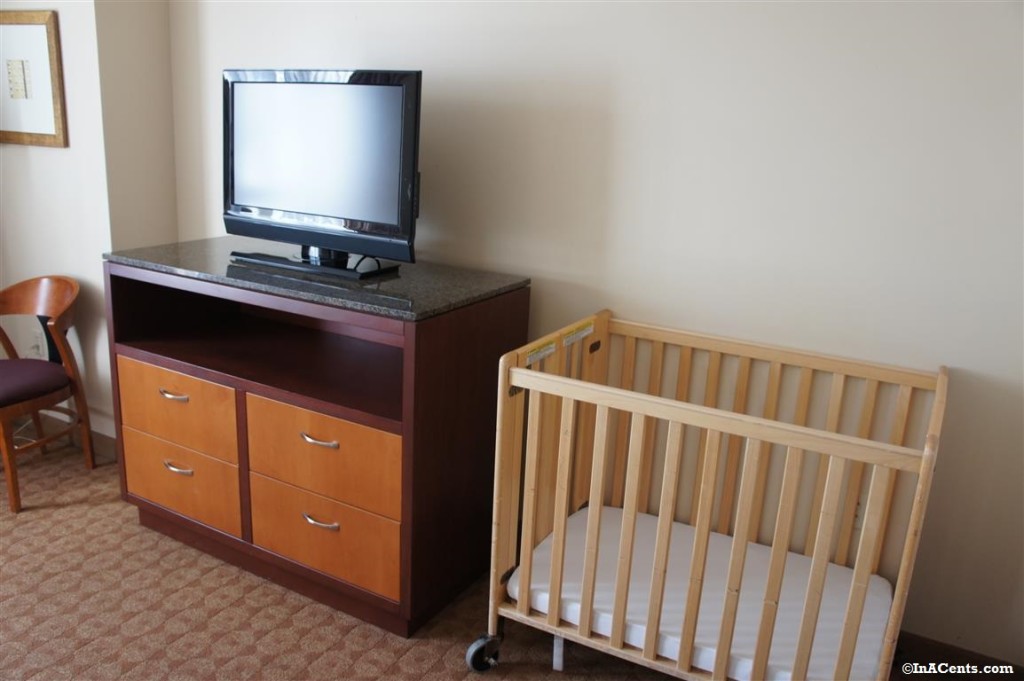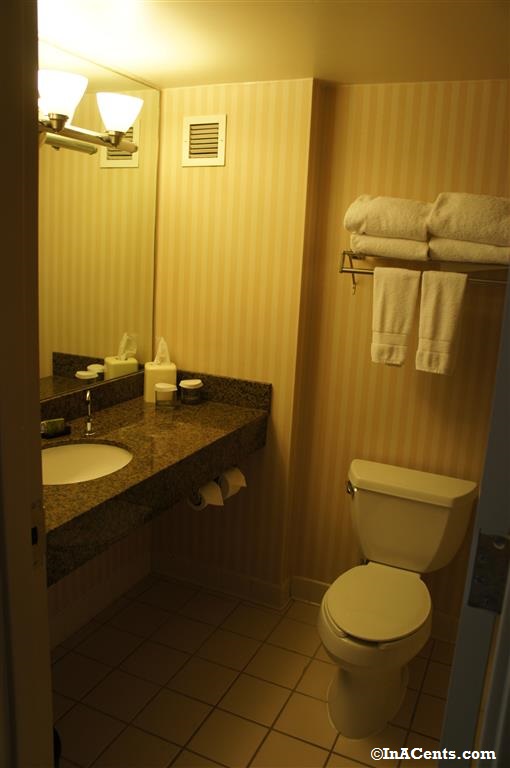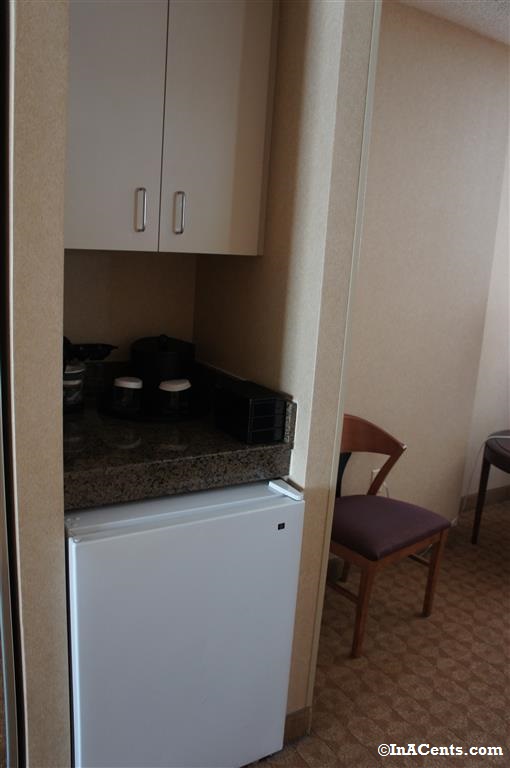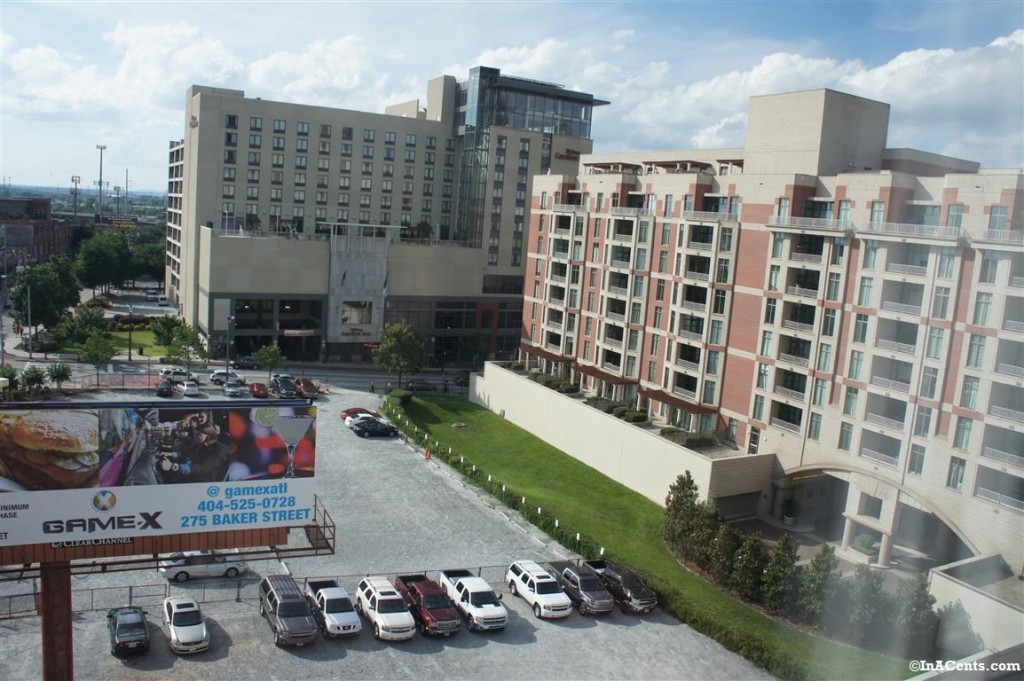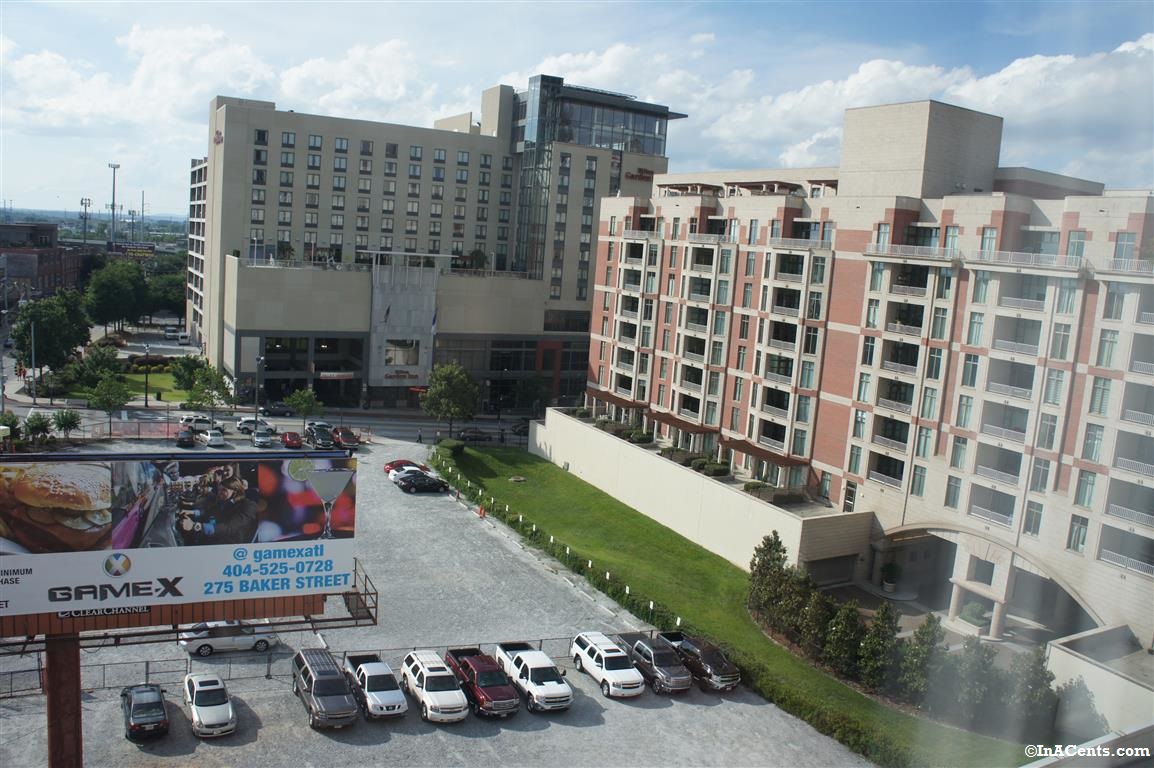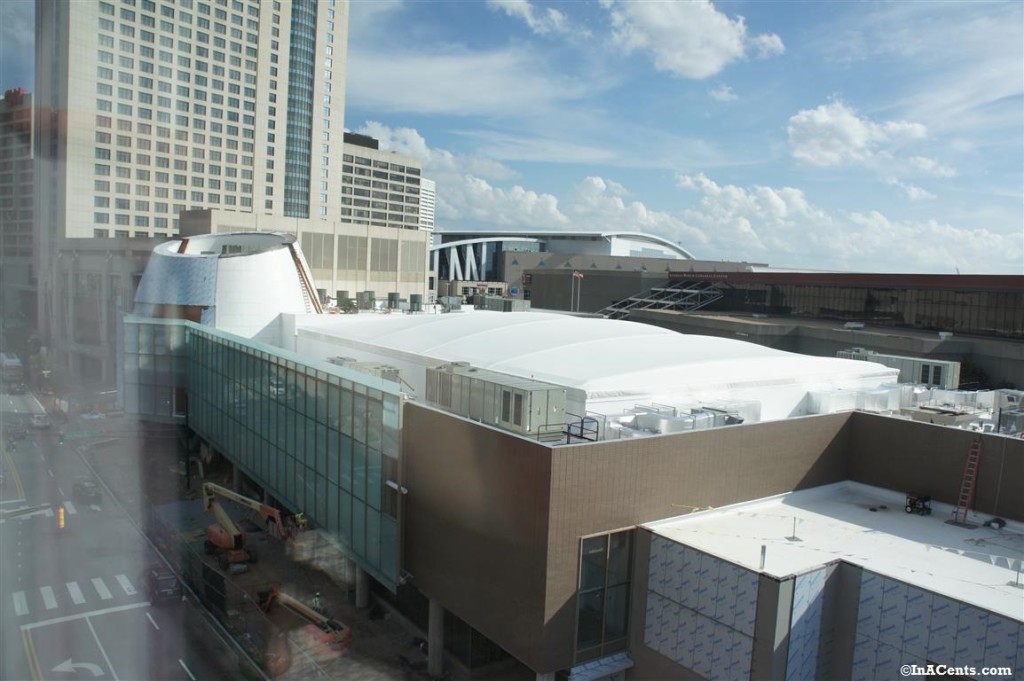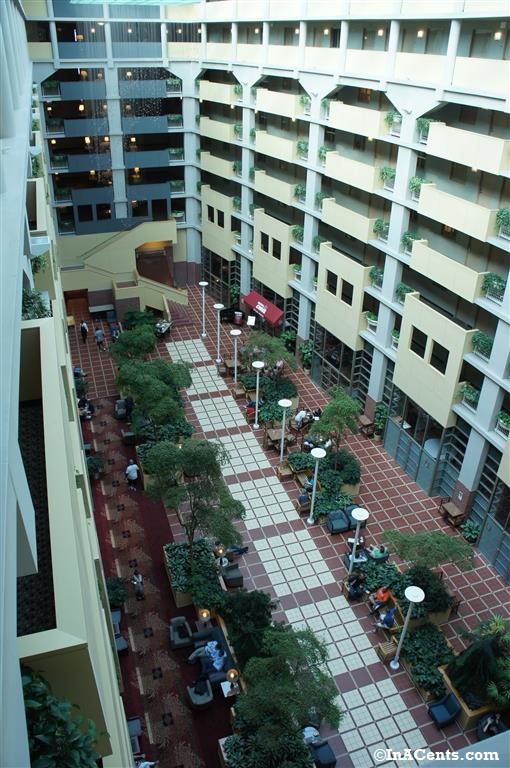 The room included a large seating area with a flat screen television and desk. The conference table was off to the side. Between the seating area and the bedroom was small bar area with fridge, closet, and large bathroom (relative to hotel rooms). The bedroom than had dual double beds.
While the view outside may not have been the best, the hotel is situated exactly next door to Centennial Olympic Park, as well as the Georgia Aquarium and World of Coke. Due to our very limited time in the city, it was the perfectly located hotel that allowed us to enjoy the area within walking distance of the hotel.
Evening Reception
As part of your stay at the Embassy Suites, you are also entitled to take part in the nightly evening reception from 5:30-7:30 PM. Guests can enjoy complimentary drinks, including wine, beer, and alcohol, as well as light snacks. This was a perfect way to keep our kids fulfilled with light, healthy snacks until dinner.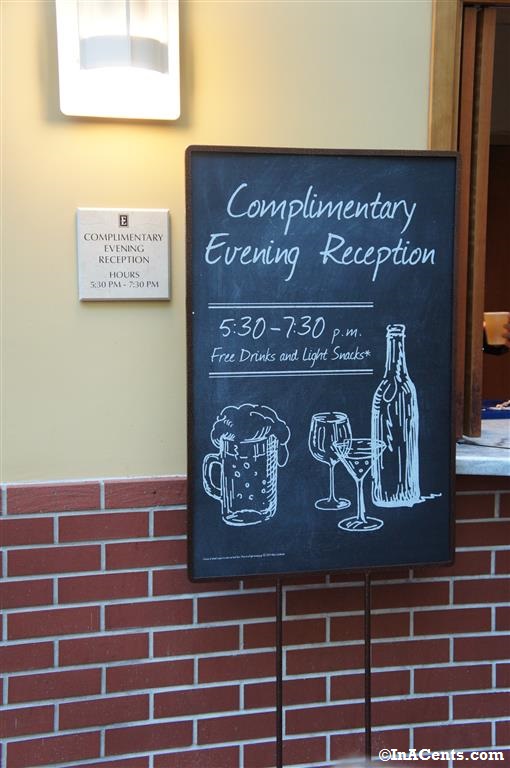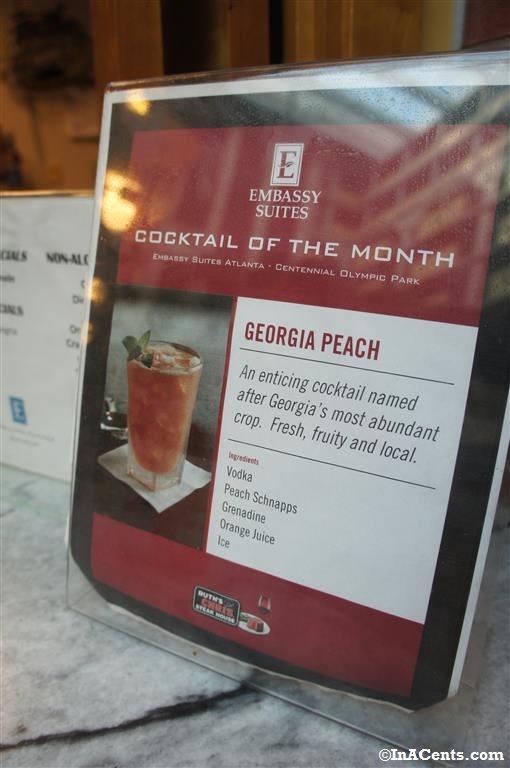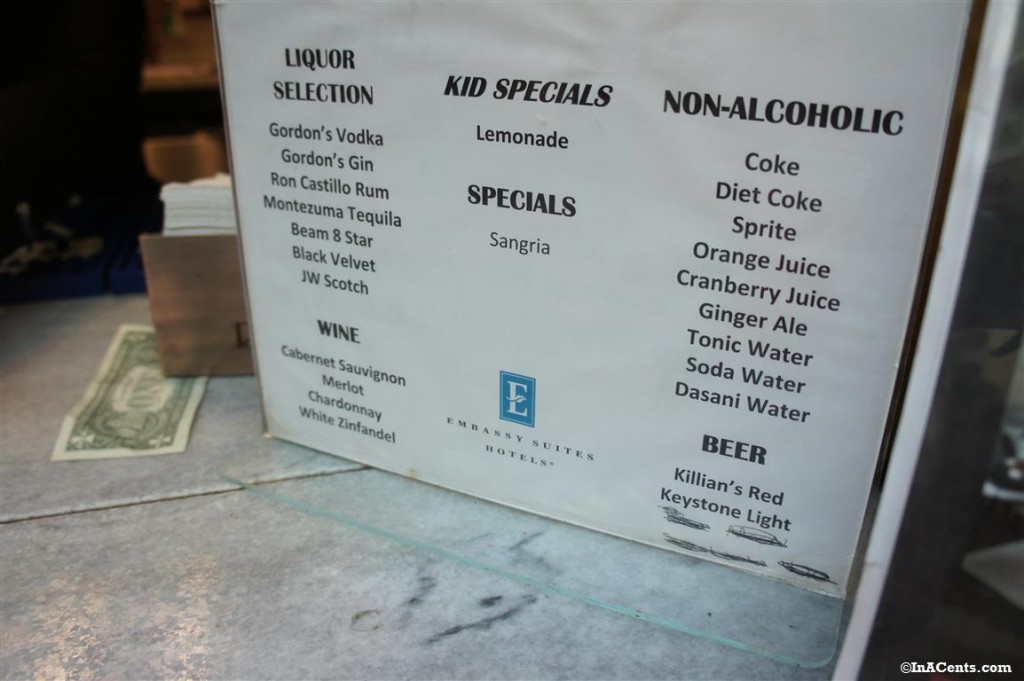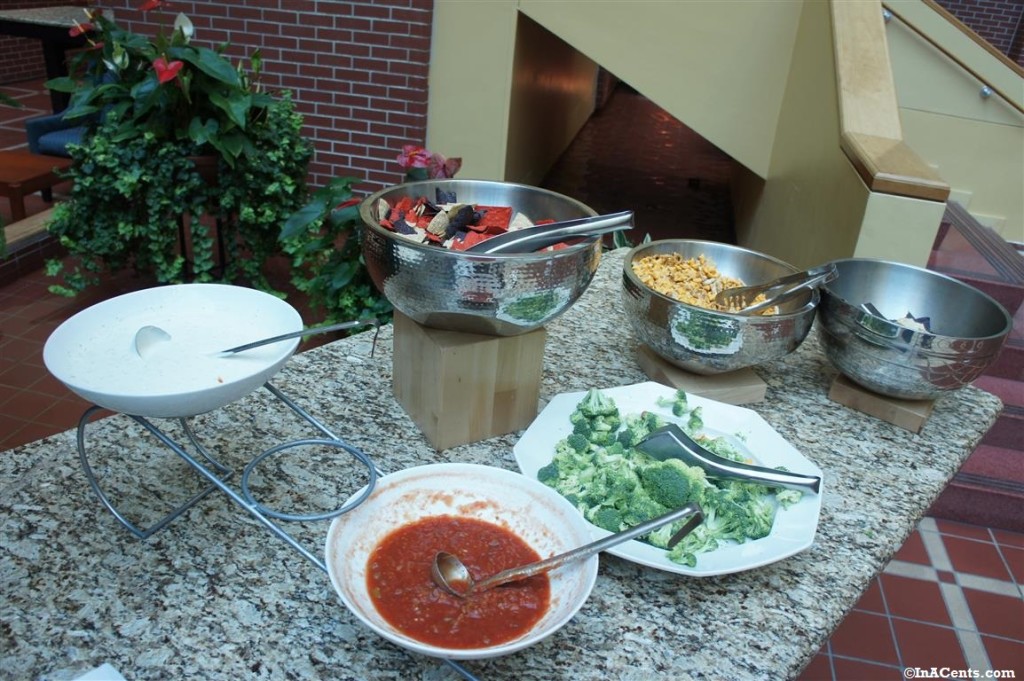 Rooftop Pool
The Embassy Suites Atlanta features a rooftop pool and jacuzzi overlooking Centennial Olympic Park. Our family did not get to go up and enjoy the pool till after 9:00 at night. By that time the heat had died down, and paired with light winds, the pool was rather cool to enjoy.
It should also be noted that the pool is shared between the hotel and adjacent resident condos.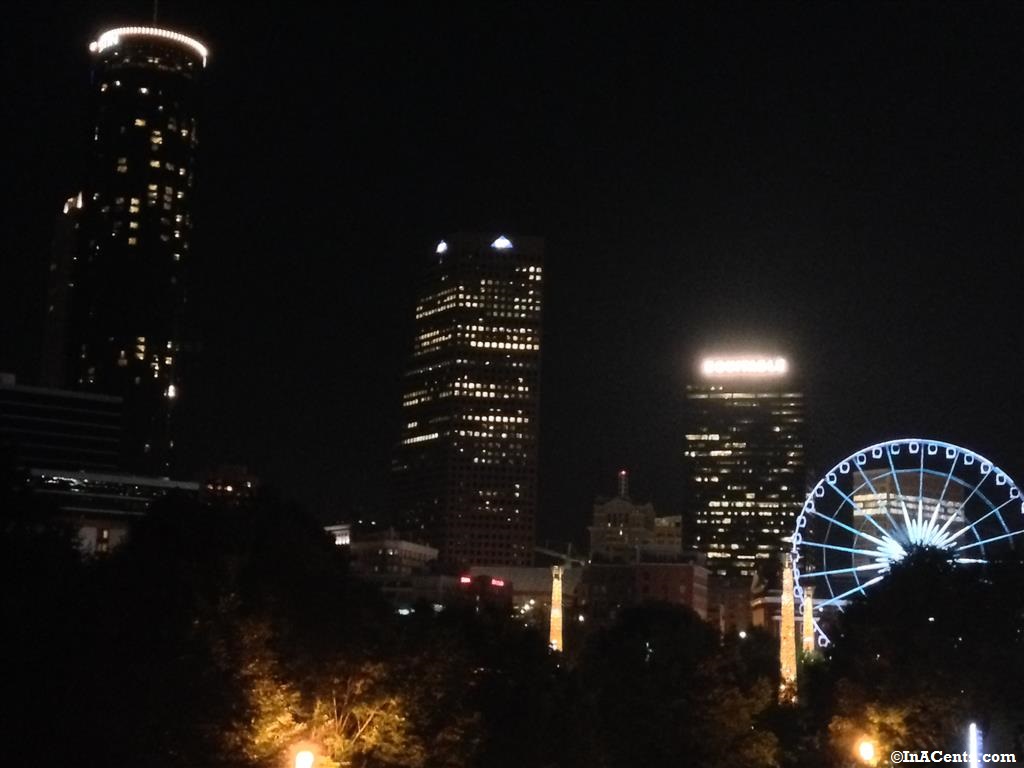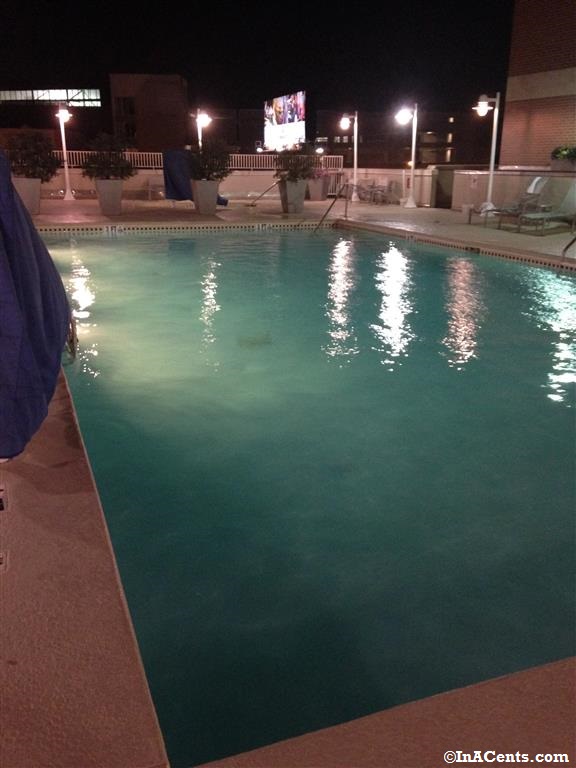 Breakfast
As part of your stay at the Embassy Suites Atlanta, you get access to cooked-to-order breakfast at the onsite Ruth's Chris Steak House. This is the one aspect that I anticipated a great breakfast and was rather disappointed. Guests could choose a cooked-to-order omelet, but other than that, it was standard buffet breakfast fare such as homestyle potatoes, scrambled eggs, bacon, and pancakes. Guests could also choose from fresh fruit, though the selection was limited and missing a bowl during our visit. There is a hot oatmeal section, juice/coffee bar, and assorted pastries.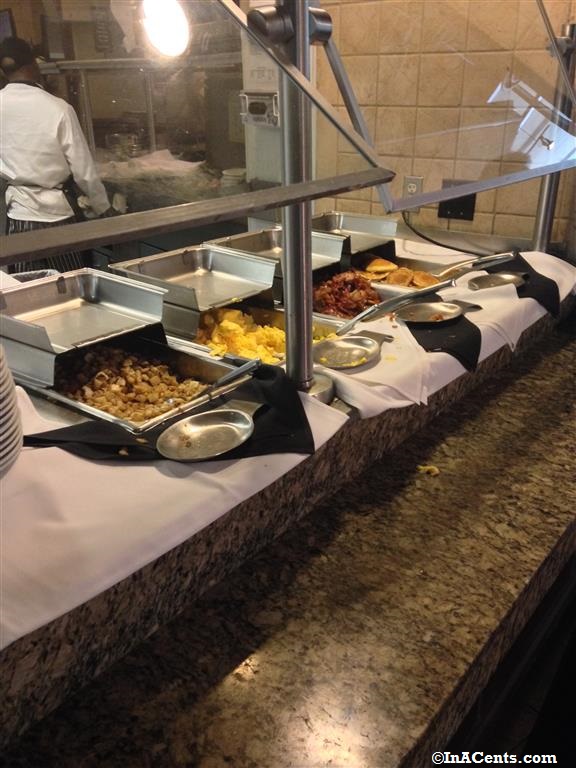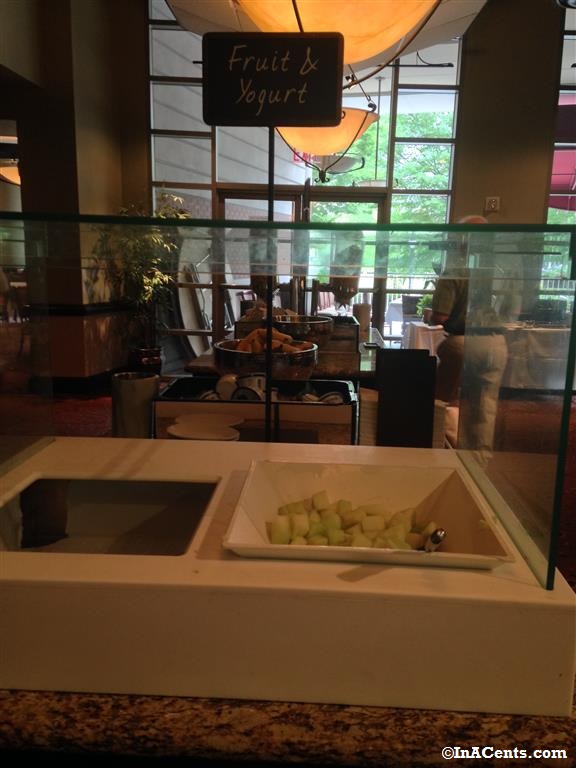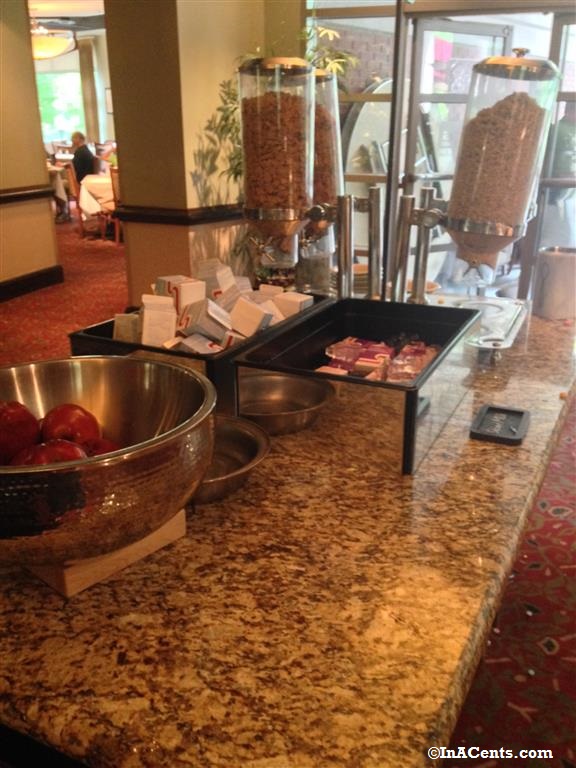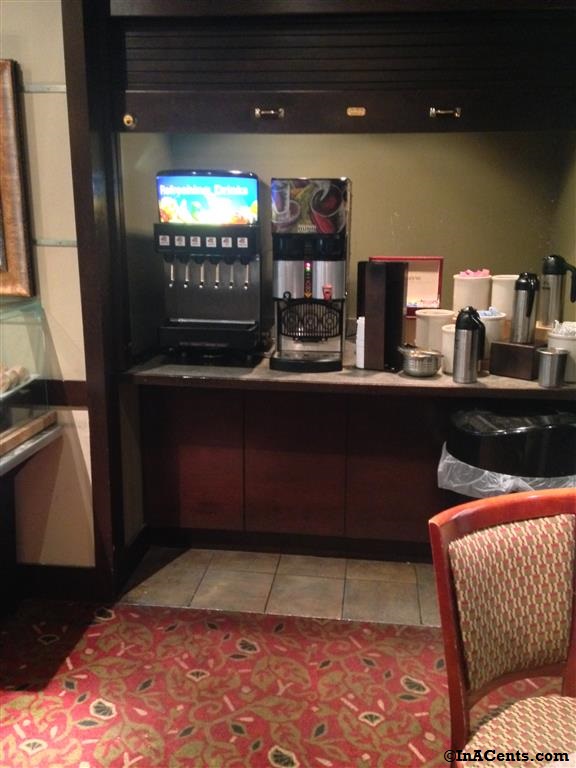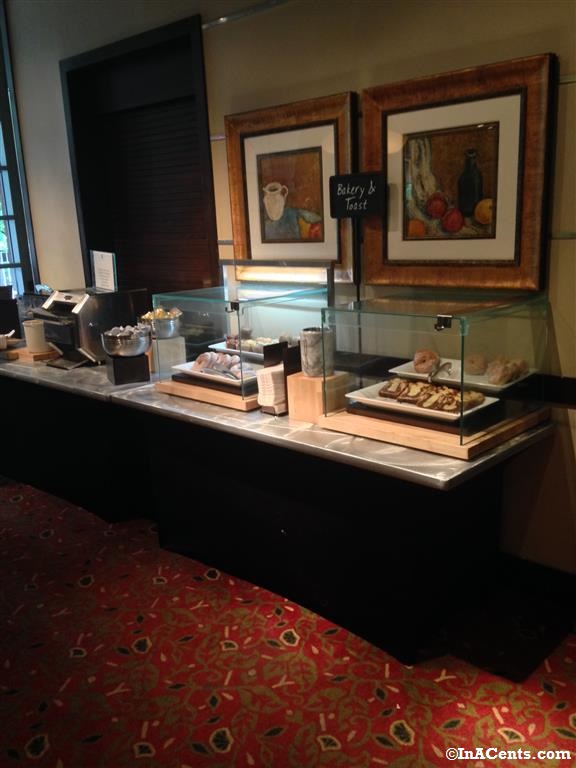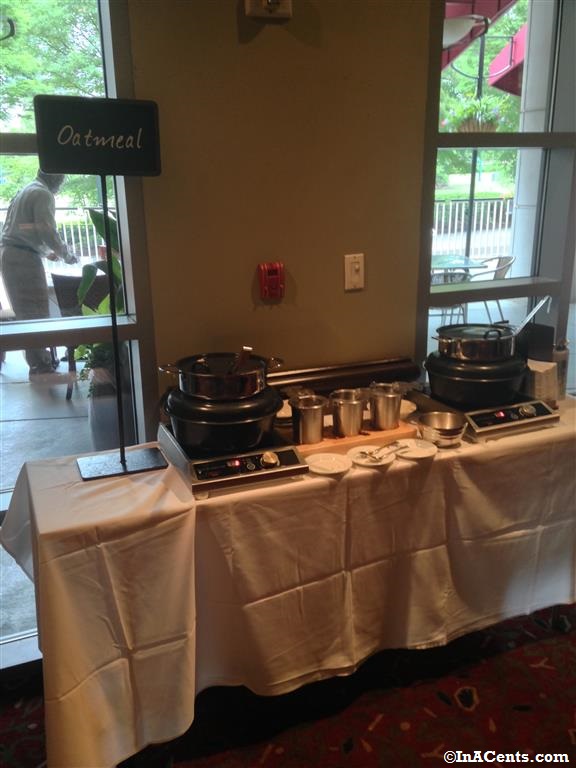 Considering breakfast was at a Ruth's Chris Steak House, the breakfast was no better than what we had at a Hampton Inn the night before. I would have really liked to see the breakfast have more creative options.
In Conclusion
Our family really enjoyed our stay at the Embassy Suites Atlanta. The location was superb, and we always felt safe within the vicinity. The extra amenities, and discounted point rate made it a great value. Plus with the extra large room, our family had plenty of space to spread out.
Save Money, Travel More!
Source: InACents
© 2014, inacents.com. All rights reserved.