Since my sister is now traveling for work, and gearing her hotel stays towards the Hilton brand, I wanted to take a moment to remind her and everyone else of the Double Your HHonors promotion currently going on. Earn double HHonors points or double miles simply by registering for the promotion.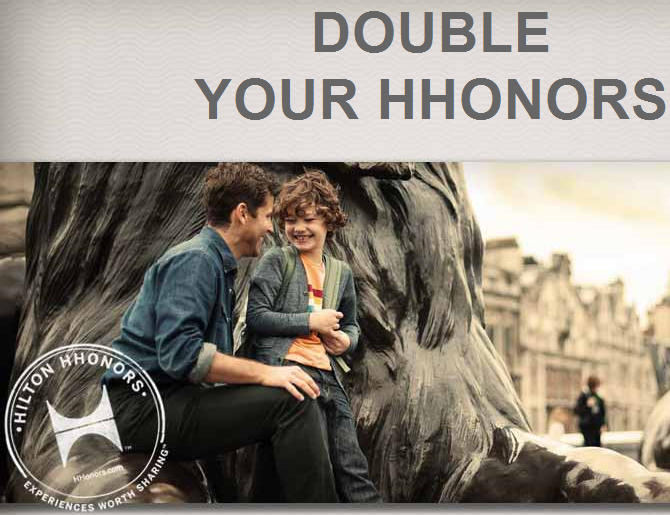 The promotion runs for eligible stays thru March 31, 2013. Surprisingly, there are quite a few properties that have elected not to take part in this promotion.
The bad news even gets worse for those earning Hilton HHonors, as last week there were quite a few changes to the program announced. Effective March 28, 2013, Hilton will revamp the award chart and introduce seasonal award pricing. With out going into incredible detail, it means redeeming HHonors for award nights is going to get a lot more expensive, especially for higher tier levels. The change effectively will make some of the highest level redemptions go from 50,000 points per night up to 95,000 points per night.
Considering Hilton HHonors points have always been a rather "expensive" reward program compared to their counterparts, this is horrible news, especially for us since the Hilton HHonors AMEX is one of the cards we currently carry and use regularly.
On the positive side, Hilton will now be introducing a fifth night free on awards for Silver and above elite members.
You win some and lose some.
Save Money, Travel More!
© 2013, inacents.com. All rights reserved.