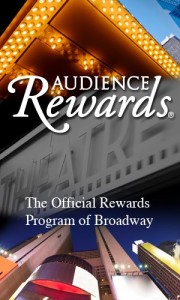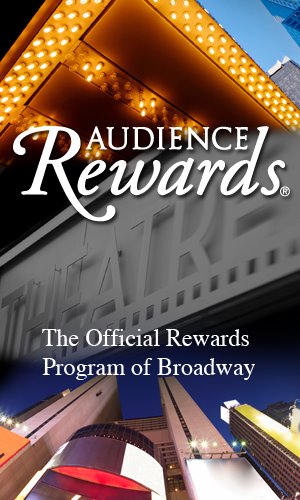 Good morning fellow Audience Rewards (AR) fans! Today the Audience Rewards (AR) program updated their Broadway trivia questions, which in turn means you can earn FREE airline miles and points in various programs.
All questions/answers were updated on our official Audience Rewards page.
Now, without further ado, we proudly present this week's trivia questions.
True or False? Kinky boots are boots with extreme characteristics intended to present a dramatic sexy appearance. True
What is the main color on the posters, cds and swag of The Lion King? Yellow Repeat question from Best Buy 11/3/11.
What makes the way The Last Five Years is told somewhat unique? The characters' stories are told with one moving forward in time and one moving backward
True or False? Estelle Parsons replaced Blythe Danner in Nice Work If You Can Get It. False

What 1980's pop/rock diva's music is prominently featured in Rock of Ages? Pat Benatar
Who is playing Daddy Warbucks in the Broadway revival of Annie this year? Anthony Warlow
For all things Audience Rewards, including all the latest free points and miles from the Points Play trivia questions, see our Audience Rewards page.
Save Money, Travel More!
Did you enjoy this post? Please consider connecting with us.
© 2013, inacents.com. All rights reserved.