I was surprised when we got back from our trip to Williamsburg, and upon sorting through the mountain of mail, we received a targeted mailer from Discover Miles.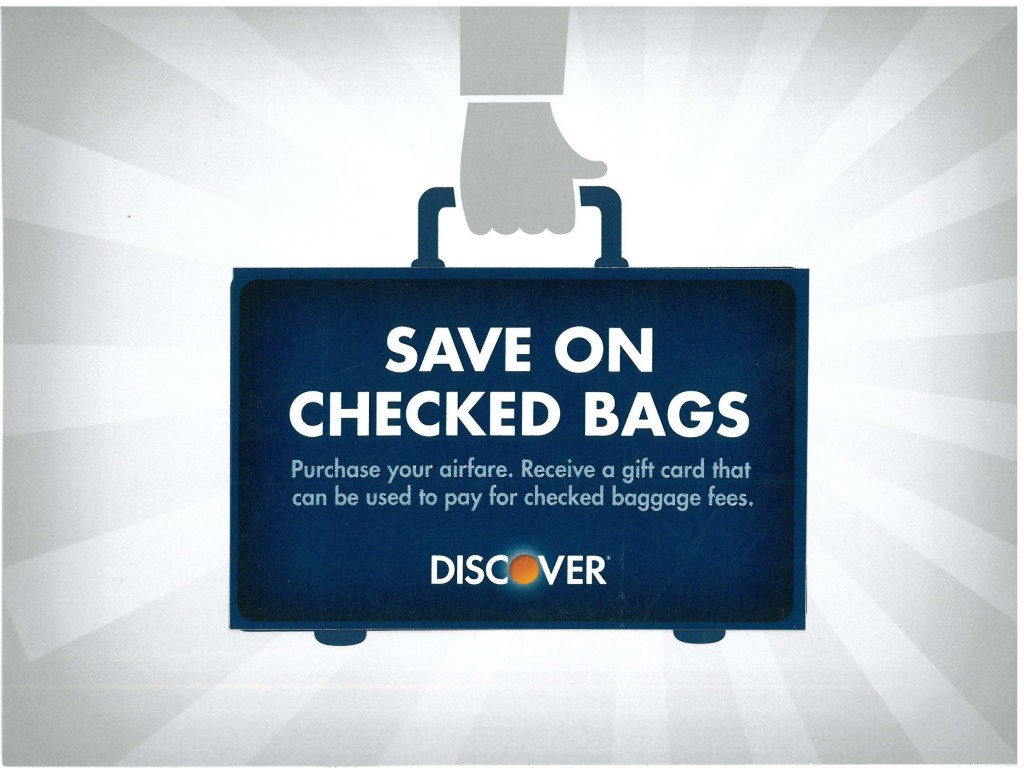 Purchase airfare with your Discover Miles card from November 15, 2012 – January 31, 2013, and they will mail you a $30 gift card 3-6 weeks after the purchase. Use your gift card to cover the cost of checked baggage fees or any purchase where Discover is accepted.
This is strictly targeted as there is no place to register your card, but I would venture to guess that those that call in MAY be able to have it added to their account.
I would also guess that any purchase from the airlines, as long as it codes as an airline category, should trigger the credit. However, I have not gotten to test out this theory (see below). Another interesting angle would be purchasing miles directly from the airlines.
While, traditionally, not the best value when purchasing miles, knocking $30 off the transaction cost could make a difference in the cost per mile. For instance, US Airways is currently offering a 100% match on miles purchased thru November 30, 2012.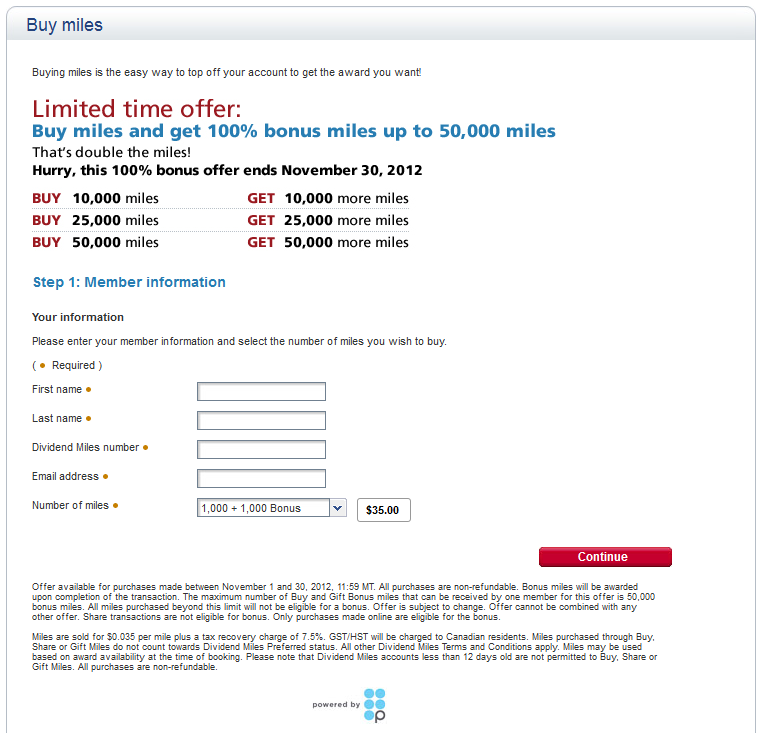 The cheapest amount of miles one can purchase is 1,000 + 1,000 match for $37.63 – $30 gift card = (2,000 miles for only $5). That gets the cost down to less than $0.0038 per mile, which is a steal. Now grant it, 2,000 miles is not much, but it could be enough for you to get one step closer to taking that dream vacation. This is also all assuming the purchase triggers the $30 gift card.
I went in to test out the theory, and make the purchase, only to find that US Airways does not accept Discover Card through the purchase miles option. Delta and United were far more expensive, so I did not even bother to run their numbers or to see if they accept Discover. My point is, you may want to get creative if you do not plan on flying and making a purchase by the end of January, but still want to try and take advantage of this offer.
Did you get targeted for this offer, and will you be taking advantage of it?
Save Money, Travel More!
© 2012, inacents.com. All rights reserved.