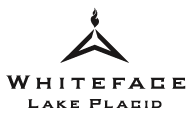 Chevrolet is offering a very limited amount of lift tickets for Chevy Owners to Whiteface Resort in Lake Placid, New York. After registering for the event, join Chevy and other owners on February 27, 2011 for a private event featuring fun, food and freebies. Note you must have a valid VIN to register for the event.
Register Here for the event.
The offer states:
Private offer to select Chevrolet Owners in the Albany NY, Burlington VT/Plattsburgh NY, Watertown NY markets and the counties of Westchester, Dutches and Putnam in New York. Offer good while supplies last and limit one registration per household.
However, there is a chance other people outside of this area can still receive tickets. In addition, there could be a possibility of using the tickets on alternative dates, similar to the previous Hershey, PA giveaway, where the tickets could be used any day since they were a generic ticket.
© 2011 – 2012, inacents.com. All rights reserved.