Update: I confirmed two separate times that it does not matter what date you select when purchasing your tickets. They are valid for a year once you actually come and pick them up. Here is the kicker though, play around with the date you enter as I was able to randomly select a date in March, and get the price of tickets down to $22.95 each, and when you factor in the BOGO, it makes it an even sweeter deal.
Here goes another easy Christmas gift for someone special in my life. Wife, if you are reading this offer, skip to the next story. 🙂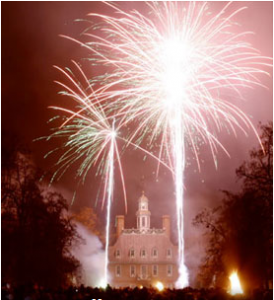 As part of a Cyber Monday special, Colonial Williamsburg annual pass and single-day tickets are on sale as buy one, get one. Due to popular demand, they have extended the sale through Tuesday, November 29 at 6 p.m.
1) Go to the http://174.143.19.147/visit/planYourVisit/ticketPlans/cyberMondayb.html Williamsburg BOGO offer page.
2) Enter code BOGO2 (code is case-sensitive) during the checkout process.
Through this special offer, you can get two (2) adult annual passes for $59.95 or two (2) adult single-day tickets for $37.95. What I love about this is that kids under 6 are free, which means free admission for our family. What I do not like if you need to know what day you plan to travel when purchasing the tickets. Williamsburg ticketing office has confirmed with me that it does not matter which day you select for tickets because they are not validated until you come to the park.
© 2011 – 2013, inacents.com. All rights reserved.