A couple of new things I noticed this week with our Discover Cards. These are perfect for all the new furnishings we need for our new home.
1) Discover Card will double your manufacturer warranty on any eligible items purchased with your card. Details of the program can be seen on Discover's website; however, I noticed I actually had to be signed into Discover prior to clicking on the link. This is a great benefit to have when purchasing big ticket items.
2) I noticed that Home Depot was showing double cashback the other day in the ShopDiscover portal; however, my sister alerted me to the fact that there are a bunch of other companies also promoting double cashback. All companies listed doubled their current 5-10% cashback up to 10-15% for a limited time. Note, these are valid with the Discover More card; the same companies are offering double miles with the Discover Miles card. Click on any of the companies marked with "Back to School Bonus" to receive the additional cashback.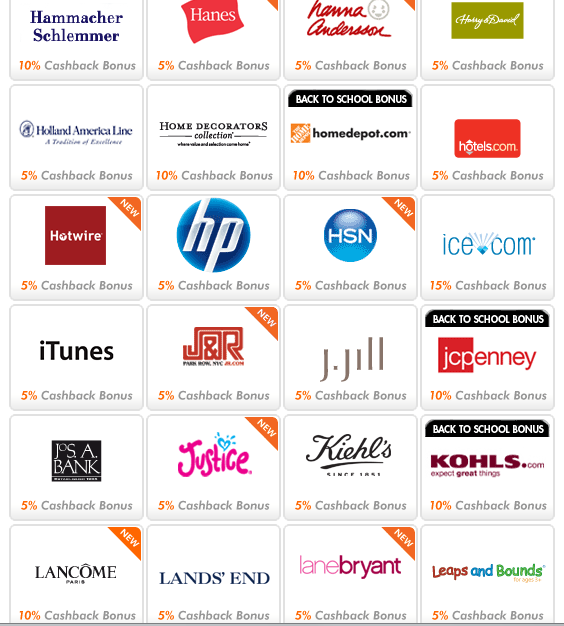 The list includes:
– Barnes and Noble (15%)
– Eddie Bauer (10%)
– Gap (10%)
– Home Depot (10%)
– JC Penney (10%)
– Kohls (10%)
– Macy's (10%)
– Microsoft Store (10%)
– Nike (15%)
– Puma (15%)
– Sears (10%)
– Shutterfly (15%)
– Sports Authorty (10%)
– Children's Place (10%)
– Under Armour (15%)
– Vera Bradley (10%)
– Walgreens (10%)
Lastly, if you are not currently a Discover Card member, now is an excellent time to sign up. Just click the link at the top of my site to receive a free $50 after signing up for the card.
© 2011 – 2013, inacents.com. All rights reserved.