Happy Memorial Day Weekend!
There is a very special offer currently if you have ample cashback sitting in your Discover Card account. Quantities are limited, and I suspect will be gone very shortly. After logging into your Discover Card account, go to the Cashback Bonus tab at the top, then Get it to go into the rewards center. Once in there, click on Partner Gift Cards, and continue searching for the Shell $20 for $40 – limited quantity promotion.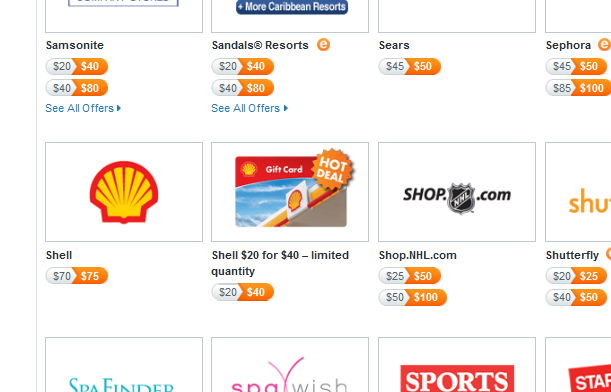 I have heard not everyone sees this offer, so YMMV. Since we were sitting on around $200 in cashback, I went ahead and ordered 6 gift cards for our future trip to the Cape Cod area. I think it is a great deal to score $240 in gas for $120 in cashback (in other words FREE)! It states they could take up to 4 weeks to arrive, but I am hoping they are more diligent in getting them here.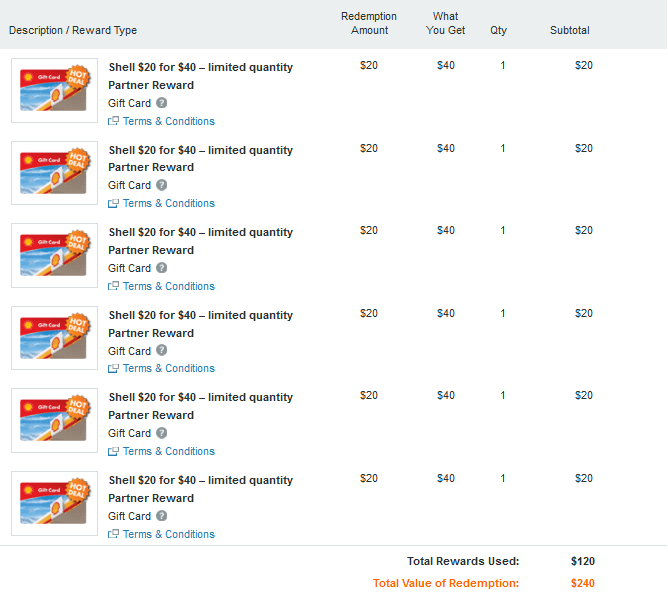 Enjoy your weekend and stock up for this summer!
© 2011, inacents.com. All rights reserved.