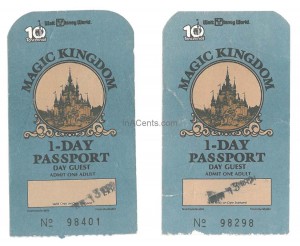 It seems every time I get targeted for some type of credit card offer, I tend to worry a little bit about how we are going to meet the minimum spend requirement. Earlier this year both Mrs. InACents and I opened up Barclays US Airways credit cards. After making our initial purchases, we each received 40,000 and 35,000 miles respectively. That alone right there is enough miles to get both of us back to Hawaii in the future, albeit without the kids. However, shortly thereafter, Barclays nicely targeted both of us with the standard spend $750 over the next three months, and they will give us each an additional 15,000 miles.
Going for the bonus miles is a complete no brainer; however, I started to get a little concerned with our destiny of spending $1,500 a month across both of our cards. I even have been studying up on manufacturing some spend.
Fortunately, or maybe even unfortunately, the cards have kind of fallen into place over the past two months. In May, I had some car repairs I needed to make, allowing me to easily meet the $750 on my card. That also allowed us to easily move spending around and meet the minimum spend on the Mrs.
Here we are only a couple days into June, and we have already met the minimum spend on both cards. Our dishwasher finally bit its last cycle (despite only being a couple years old), and we had to buy a new one. Then, Disney decided to increase the price of tickets this past weekend (June 2, 2013), being the first Orlando theme park to break the $95 single day admission price on the heels of Universal's increase to $90.
For anyone looking to visit Disney World at any point in the future, whether it be 5, 10, or 30+ years from now, the great thing about Disney tickets is that they do not activate until used, and therefore, they will not expire. What this means is that purchasing tickets now insures the best price for future trips.
For a 5-day, Magic Your Way Disney adult ticket, they effectively increased the price approximately $22 each. However, for the best deal out there, visiting Undercover Tourist thru the Mousesavers newsletter, I was able to get discounted tickets for approximately $44 cheaper than the new prices.
I bring all of this up because we are headed to Disney World next summer to celebrate my father-in-laws 60th birthday celebration. By purchasing our tickets now, we have guaranteed our family an approximate $100 savings off tickets. By Disney standards, that is substantial. In addition, we are now one step closer to meeting our bonus requirements on the US Airways card.
Price Comparisons
5-day MYW tickets cost thru Undercover Tourist at 2012 Prices
Adult (10 +) $259.74 ($243.89 w/o tax)
Child (3 – 9) $242.29 ($227.50 w/o tax)
5-day MYW tickets cost thru Disney at 2013 Prices (does not include tax or shipping)
Adult (10 +) $289 ($57.80/day)
Child (3 – 9) $270 ($54.00/day)
If you compare the Undercover Tourist pre-tax prices to the 2013 Disney gate prices, you can see the potential savings and why it makes sense to purchase tickets now.
So all of my worrying aside, we have been very fortunate so far that things have occurred in our normal, everyday lives, that we were able to put on credit and in return be rewarded handsomely with miles that will allow us to fly for free in the future.
Will you be taking advantage of the discounted ticket prices before they are gone?
Save Money, Travel More!
Source: InACents
© 2013, inacents.com. All rights reserved.