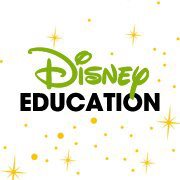 Last week I happen to be alerted to a program offered by Disney on discount tickets via their educational workshops program. I reached out to Chandra, who posted the information, to have her go into more detail about the program, and how you might be able to utilize the offering to get one of the best discounts out there for tickets to both Disney World and Disneyland.
I am a notorious bargain hunter, and have been known to spend days at the computer trying to track down the "best" deal. While researching ticket prices for my families upcoming Disney World trip this summer, I was starting to feel a little panicky and sticker shocked at the prices. We were originally going to do Universal Studios (which I thought was much more affordable), but the family changed their minds, and so I found myself in the position of having to rethink my strategy.
I needed to purchase tickets for 2 adults and a 13 and 17 year old. The "kids" require adult tickets as well, making for a more expensive family vacation. In the process of looking for discounts that did not involve a shady transaction in a back alley, I came across a little known program run by Disney called Y.E.S. (Youth Education Series).
There was a brief mention on Mousesavers alluding to the Y.E.S. program, and I decided to do a little more research for myself to see if this could be a cost saving alternative for my family.
While these programs are usually created and run for groups, they also have an individual enrollment option. The classes are offered to elementary age through high school students. These classes are accredited enrichment classes, age specific, and held on Disney theme park property. They are usually run through the summer months. The ticket pricing I found through this program was much better than anything I had come across after days of searching.
One of the great aspects of the education series is that while the program is intended for the enrolled, parents and the rest of the attending family can also purchase tickets via the discounted program.
These are the price differences I found online at various sites (as I am a member of AAA and also have access to bulk business buying power through Tickets at Work, I will include those "discounts" as well)
These costs are for 4 adult tickets with the 3 day Park Hopper Water Parks and More additions, all taxes included in US dollars:
Disney Website direct = $1,367.48
Undercover Tourist (without Mousesavers discount) = $1,339.80 (at this time, this includes a free 4th day)
AAA = $1,367.48
Tickets at Work = $1,388.46 (includes a free 4th day)
Disney Y.E.S. program = $1,066.88
As you can see, there is no advantage to buying from AAA vs. directly through Disney on a 3-day pass, and the "discount" site is actually more expensive. However, by booking through the Y.E.S. program, I saved 273.00 over the Undercover Tourist prices, which are one of the top rated online resellers of Disney World tickets.
The tickets are available in 3-10 day base tickets (or 1 day if you are a Florida resident), and you can choose to add Park Hopper or Park Hopper + Water Parks + More to them. You can book up to 6 children and 4 adults through this program, and one adult needs to attend the class as a chaperone. You cannot book more adults than children unless you have 1 child then you can book both parents. Only 1 child in the group needs to attend a class for the whole group to get the discount, but the children attending the class have a much more substantial savings than the parents even if they are on an adult ticket.

These tickets are not for everyone. You need to be traveling with a school aged child during a time when they are offering a class that your child would like to do and meets the age requirements. If you do not show up for the class, Disney reserves the right to cancel your tickets. Once purchased, the tickets are non-refundable and non-upgradable. Therefore, you cannot upgrade the tickets to an annual pass, you cannot add additional days, and you cannot add the no expiration option. However, for our family, the cost savings outweighed the risk, and we did not need to upgrade. We have separate trip insurance for our upcoming trip, so if anything were to go wrong, we would be covered.
The savings aspect aside, this is also a wonderful enrichment opportunity for school aged children and their parent/chaperone. The classes are supposed to be no more than 9 children and our particular class is 3 hours long. The main drawback is that if they do not have enough enrollment, Disney can cancel the class; however, my research leads me to understand that even if the class is cancelled you still keep the tickets.
I hope that this information might help others who are looking for a legitimate way to save some money on a future trip to Disney World.
Thank you Chandra for alerting our readers to this wonderful program! If you would like to read more about the Disney Education program, please visit DisneyYouth.com.
Save Money, Travel More!
Source: iamaqt2 via FW
© 2013 – 2017, inacents.com. All rights reserved.