After an impressive lobby area, and an equally seductive breakfast at Makahiki, we were able to change into our bathing suits and set out to explore the rest of the Aulani property on the island of Oahu, Hawaii. The grounds of the Aulani resort were covered in equally serene foliage and art, while at the same time providing meandering pools for the guest to enjoy.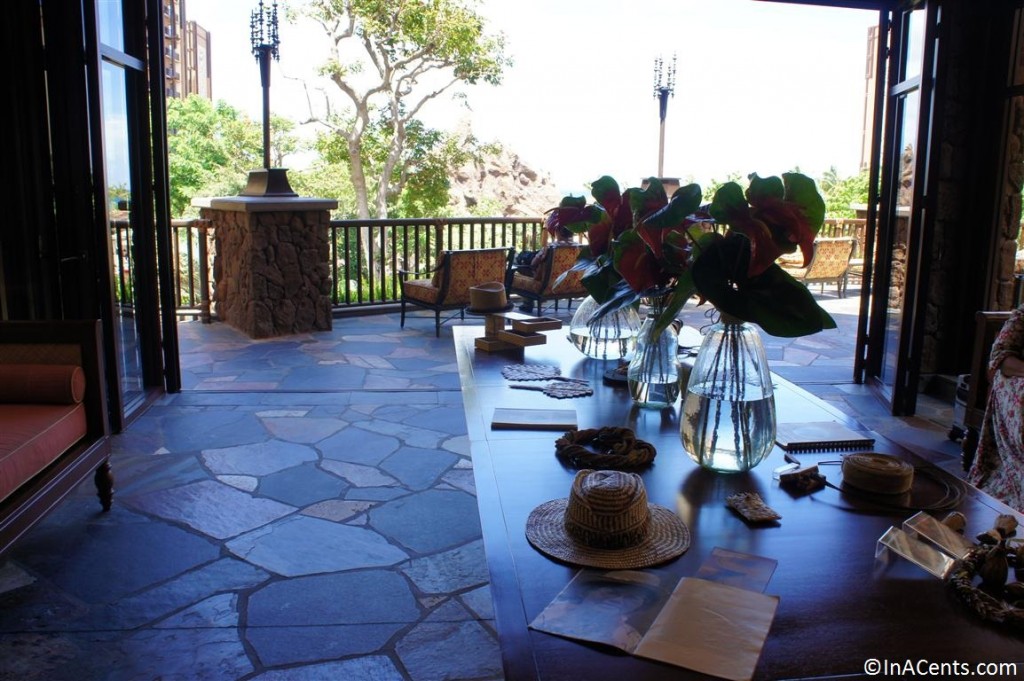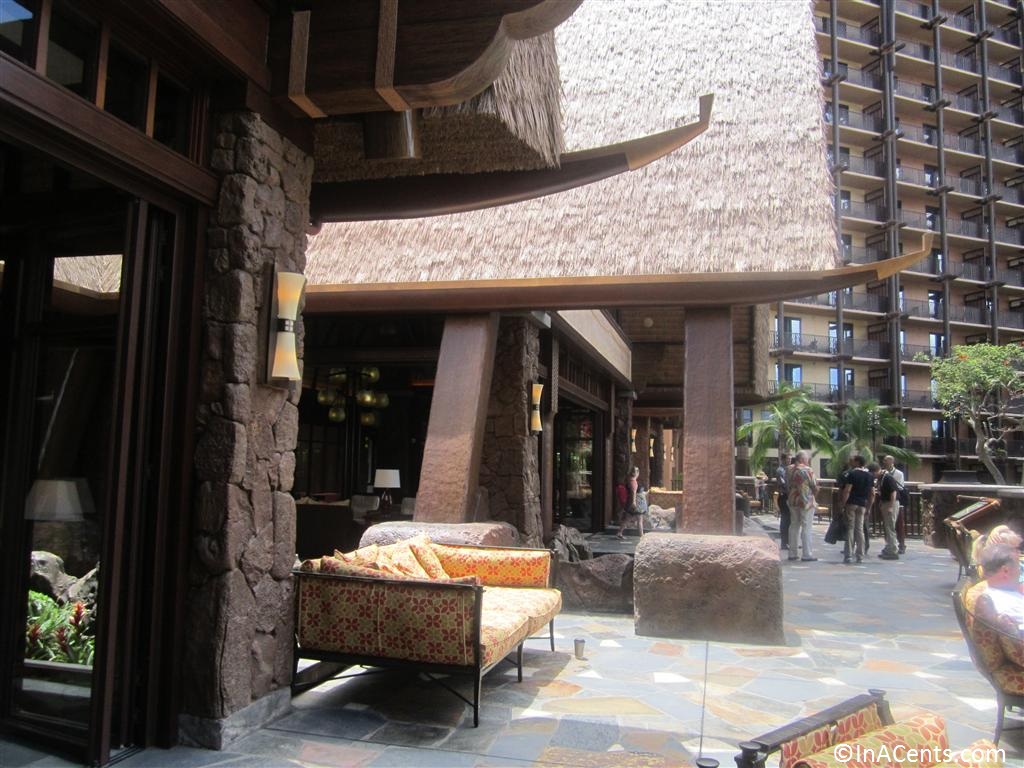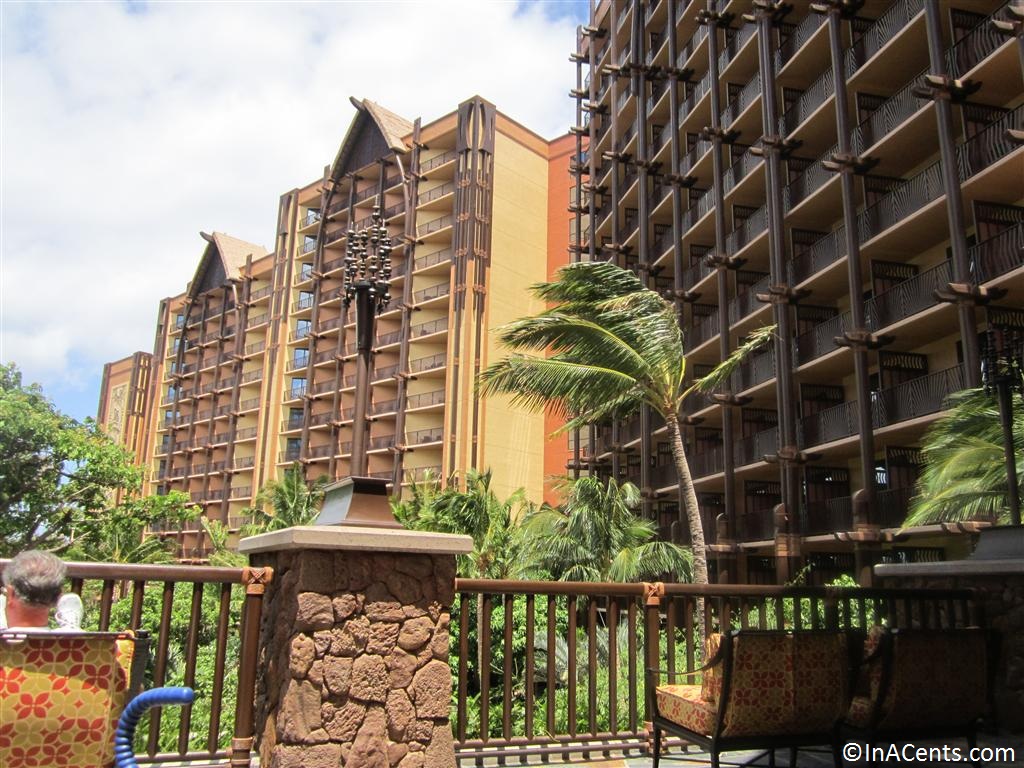 Really I could go on and on about the grounds of Disney's Aulani, but the best way to enjoy it, for those that have never been, is to really see the pictures.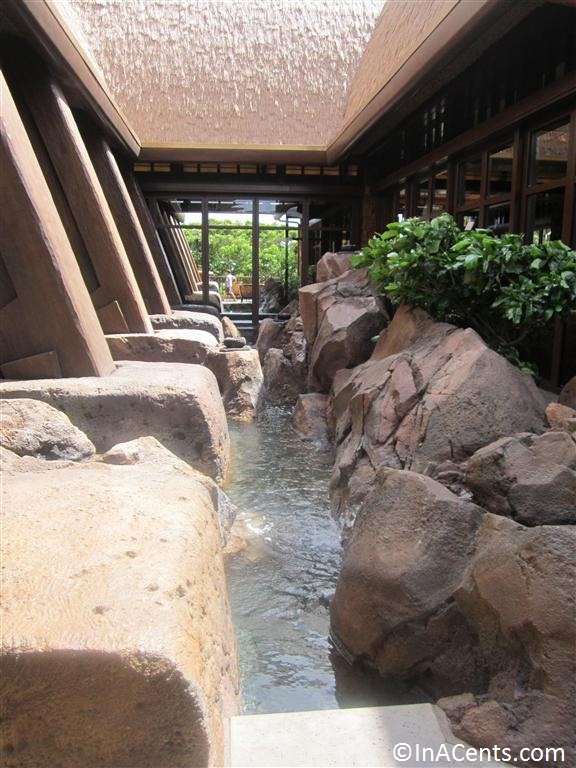 The water features throughout the resort are carefully incorporated into the dense vegetation and landscape, transforming you into the jungles of Hawaii. I could only imagine what the property may look like at night with some tiki torches and subtle lighting.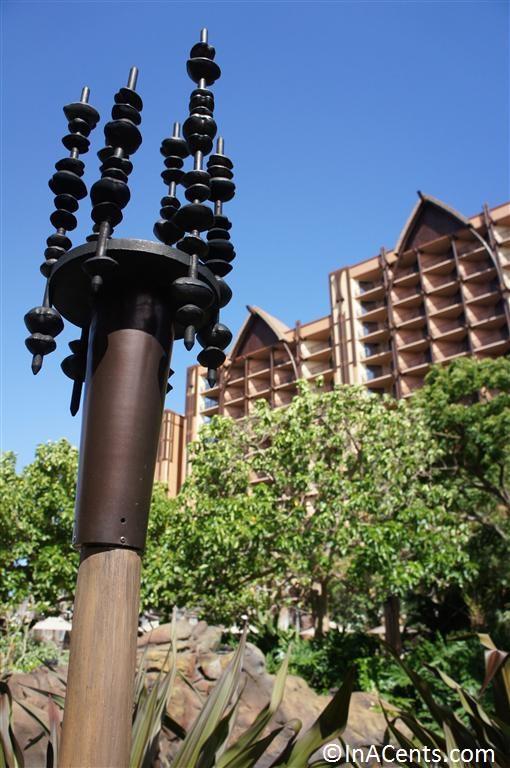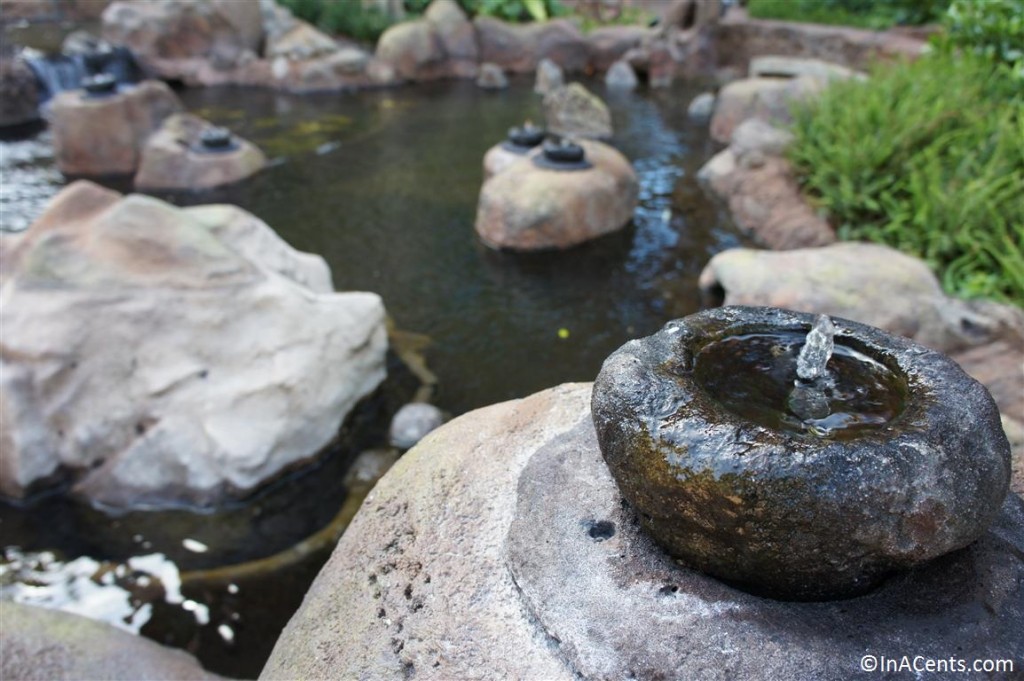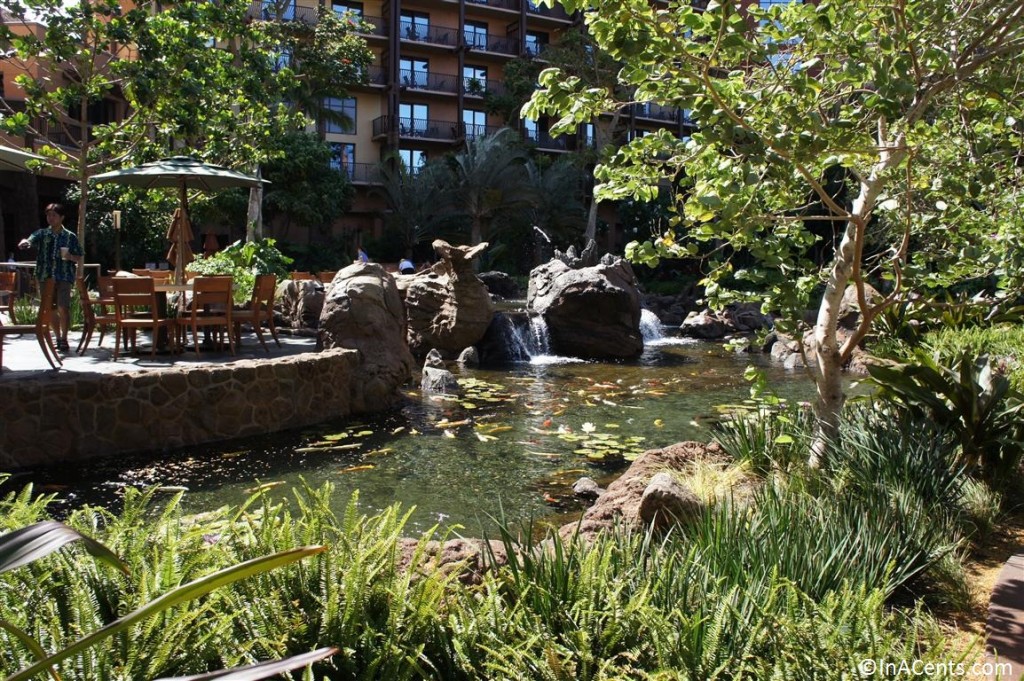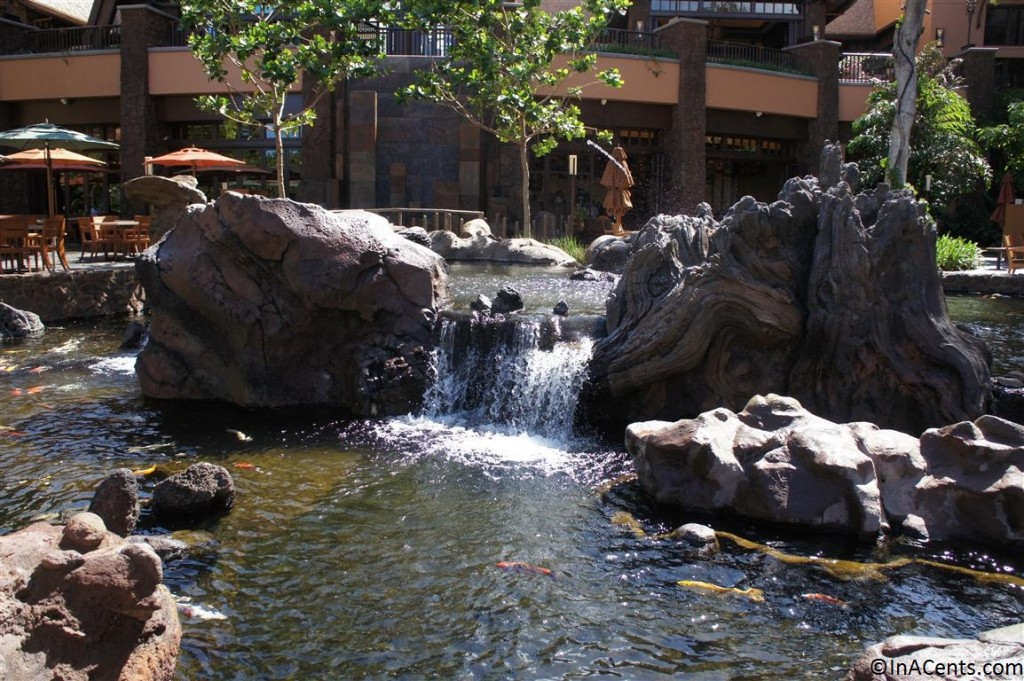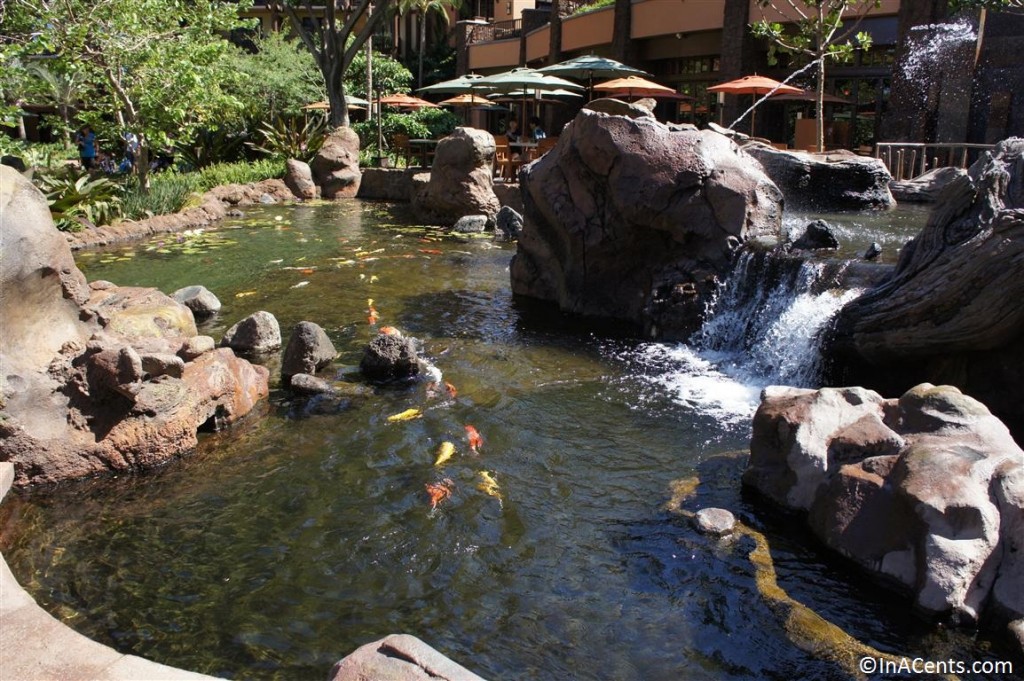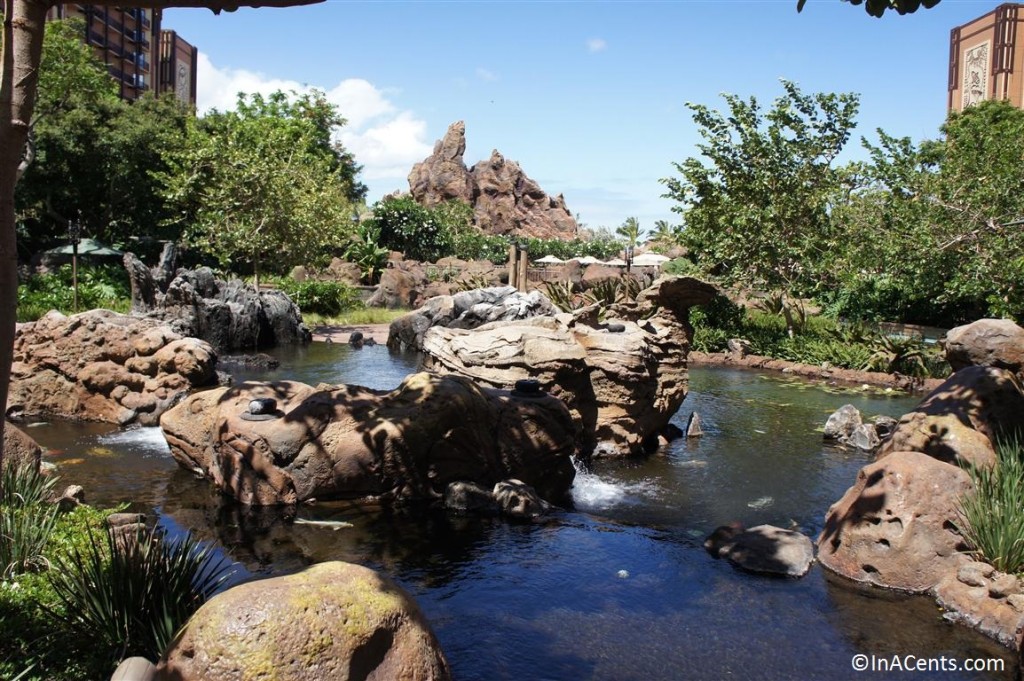 If you looked carefully at the rock work throughout, you could see the animals incorporated into the design, similar to those used in the large tree in Animal Kingdom.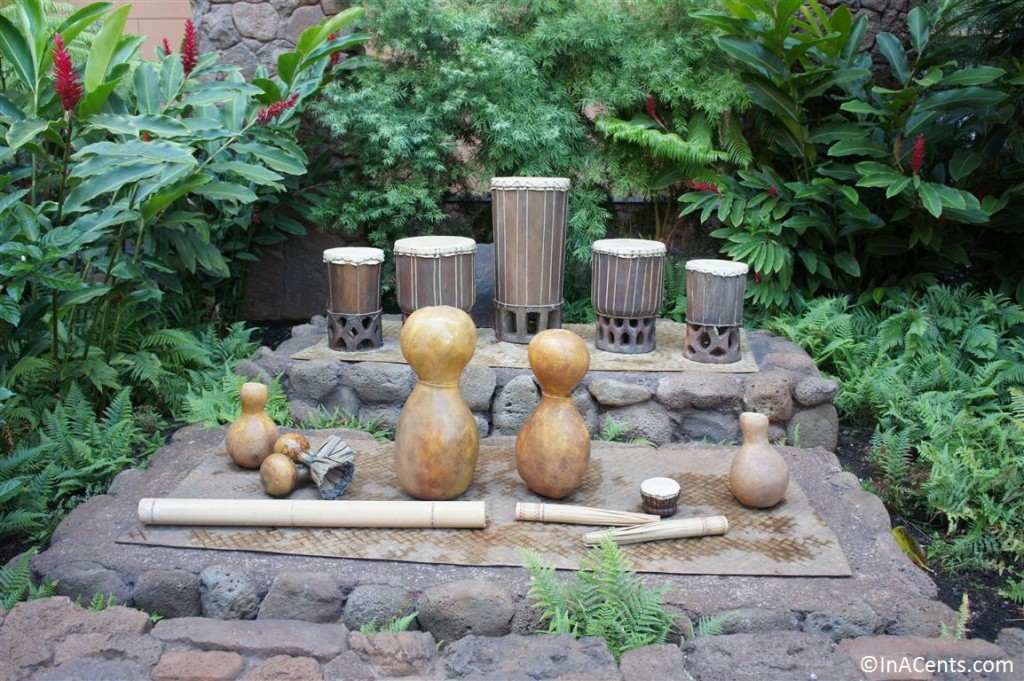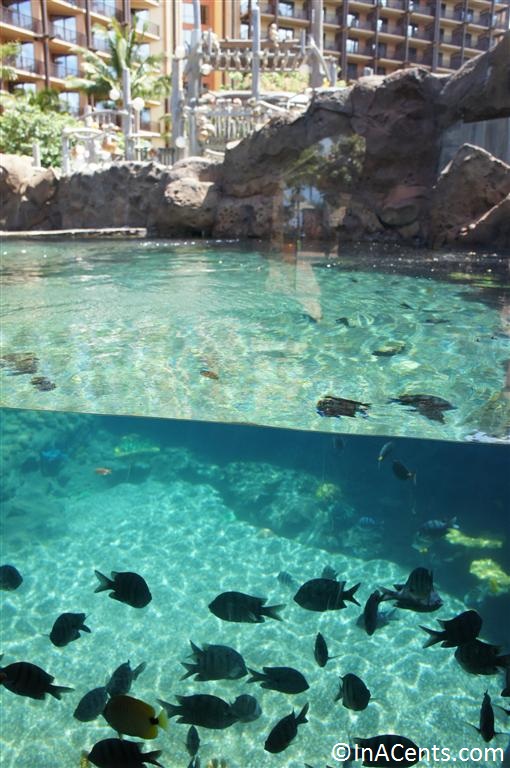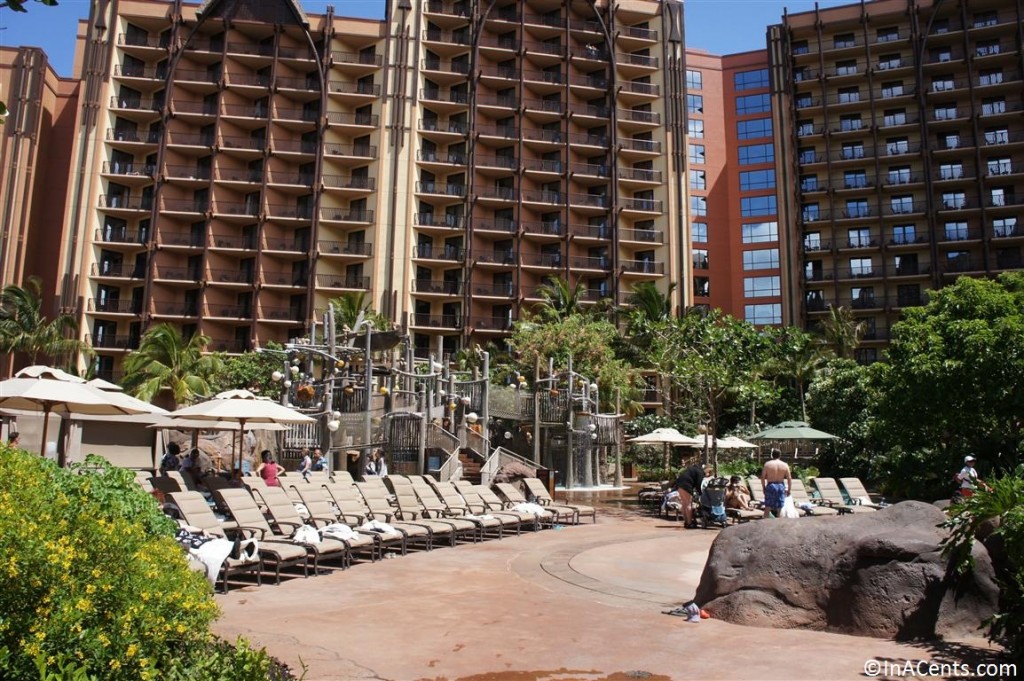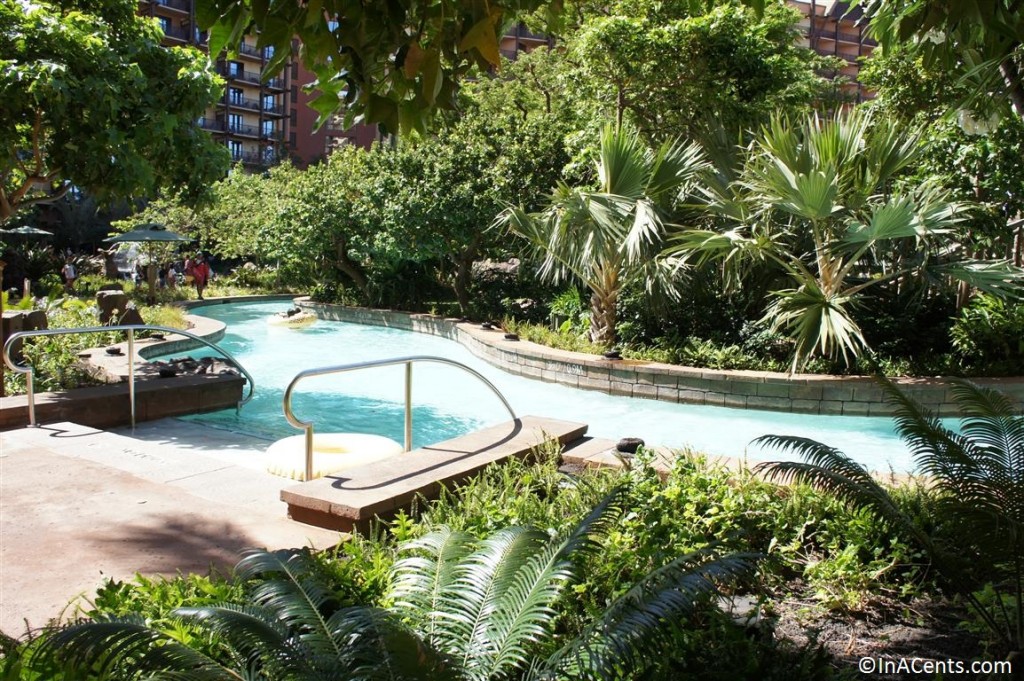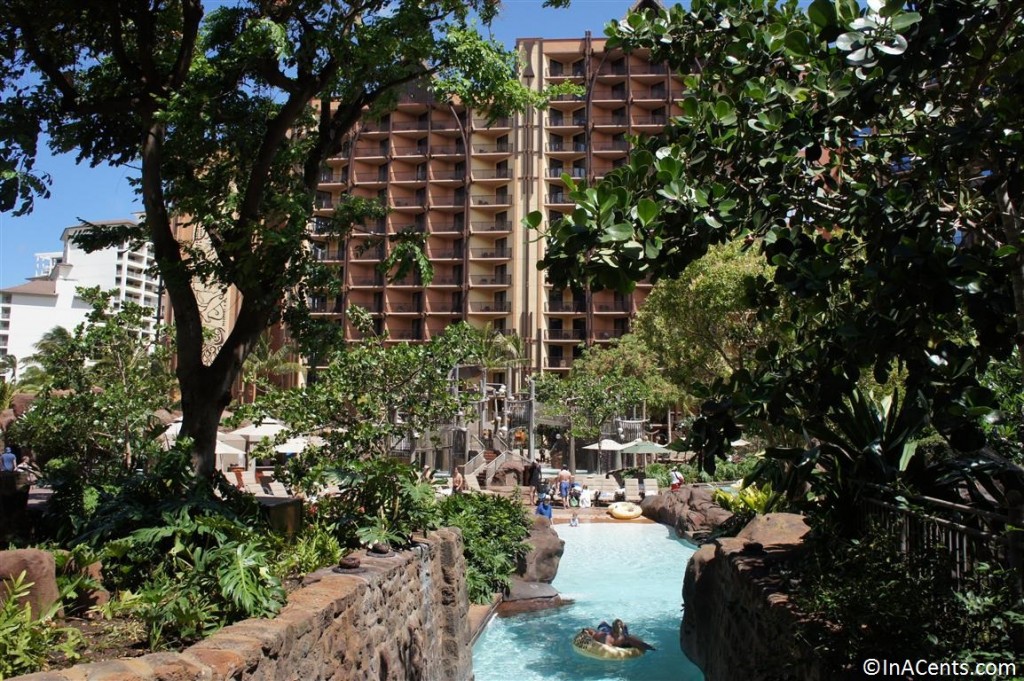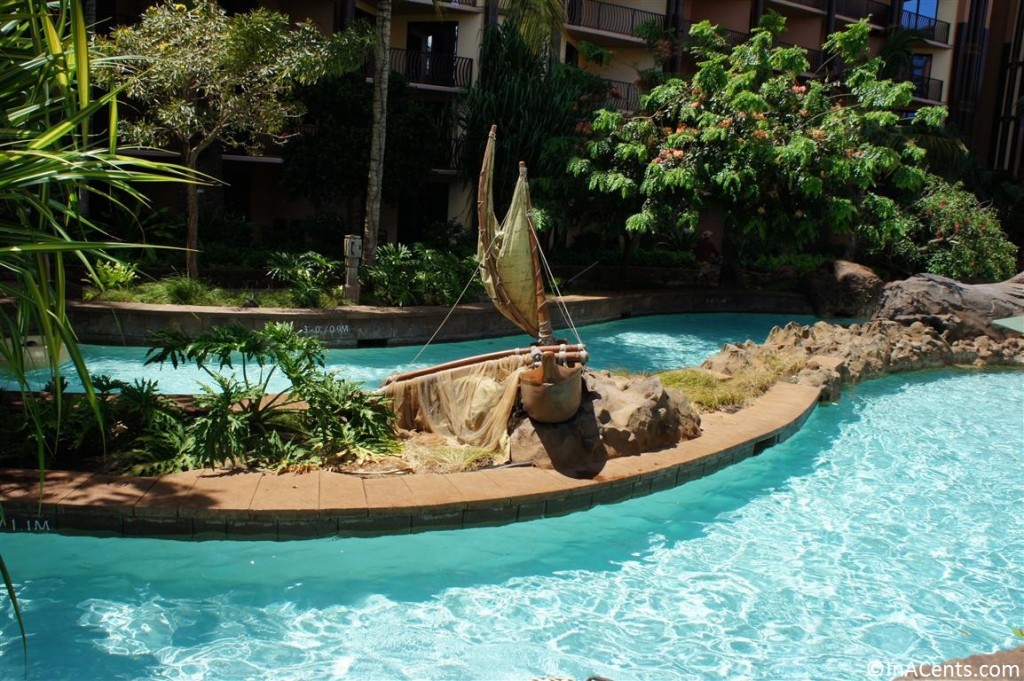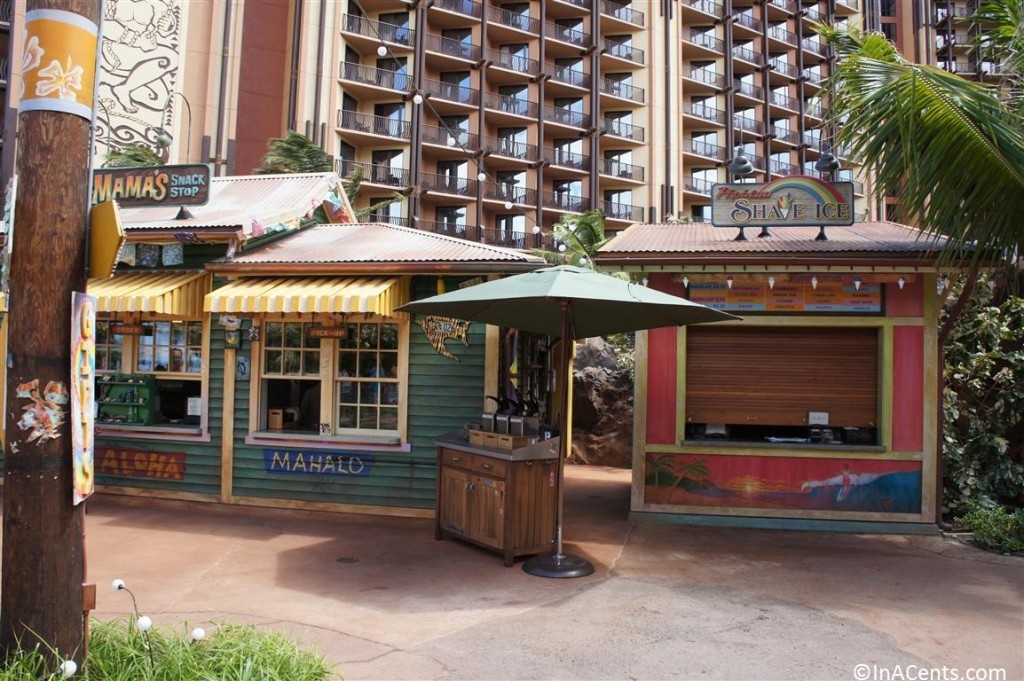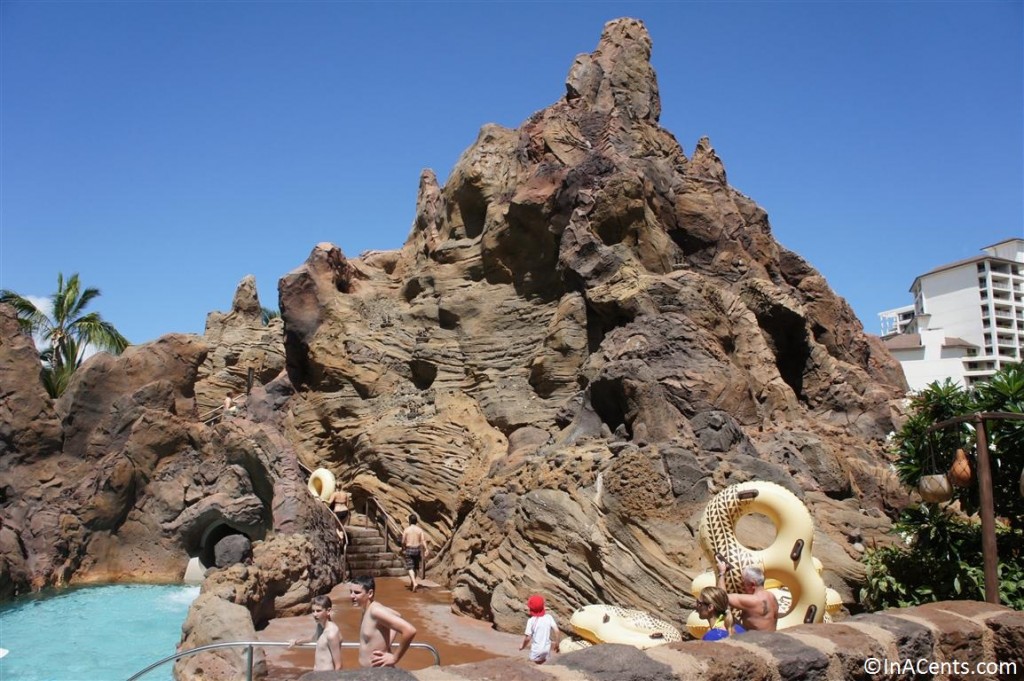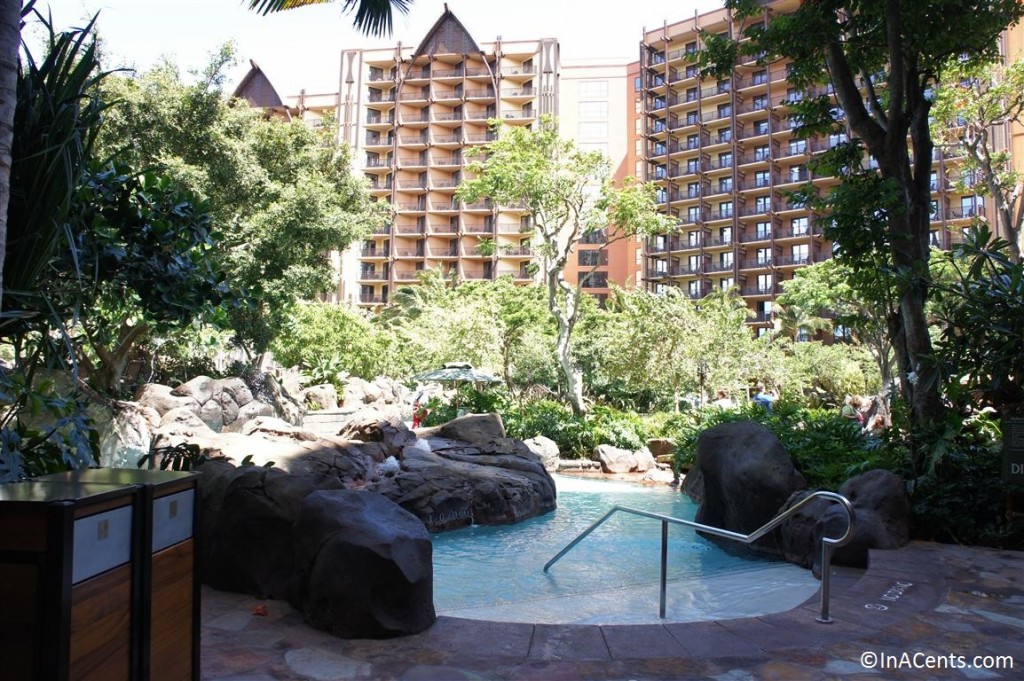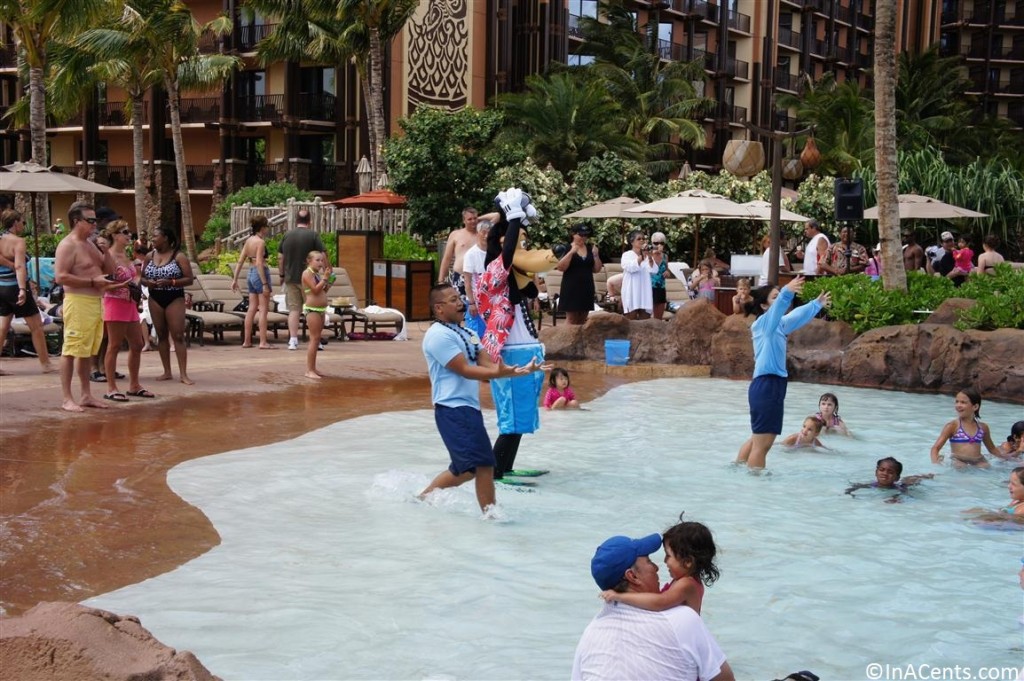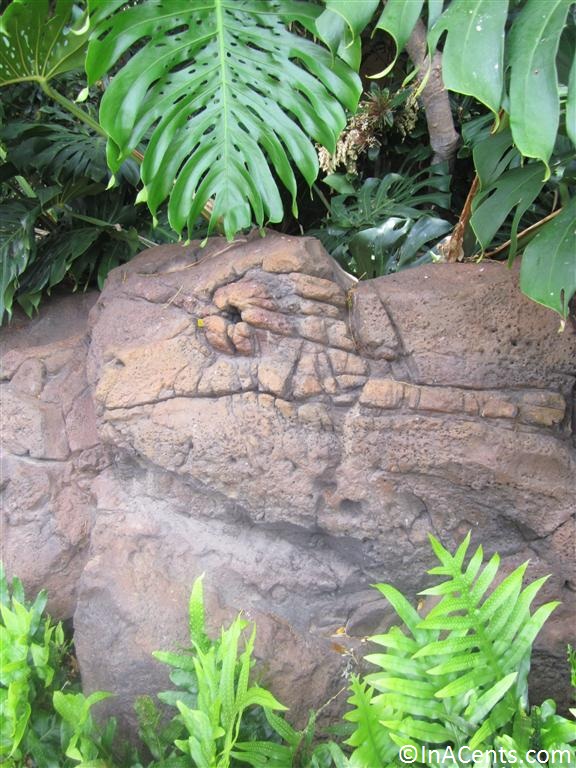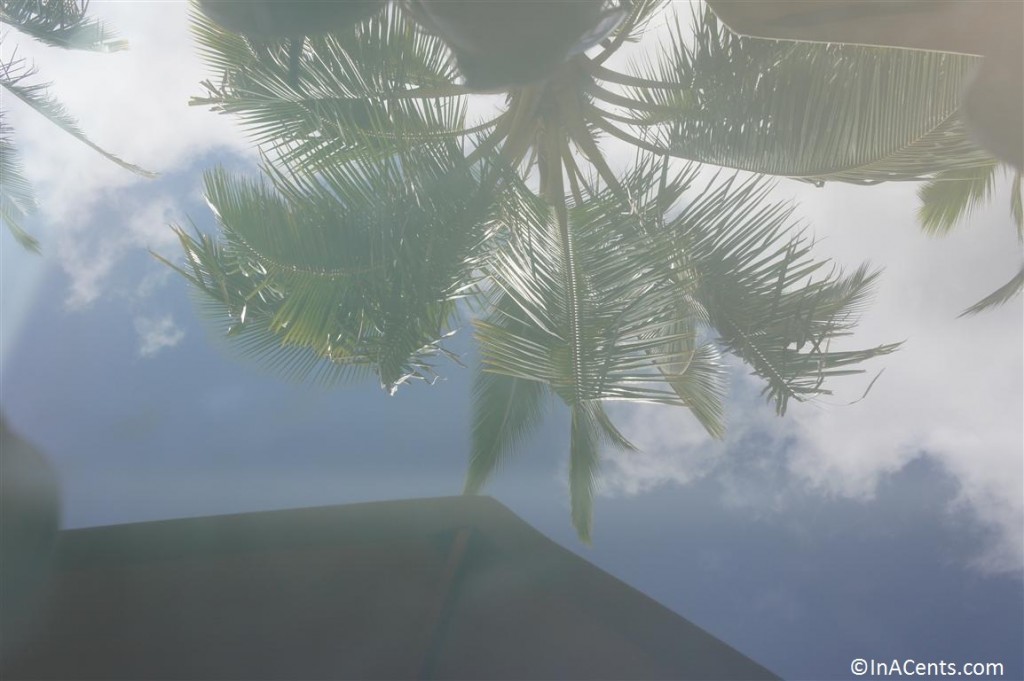 Stay tuned for more beautiful pictures of the Aulani resort, as well as our opinion on whether it would be worth the price of admission.
Save Money, Travel More!
© 2013, inacents.com. All rights reserved.