As I get older, and living the northern Ohio climate, I tend to start to understand why people want to move south during the winter months. I never have been a go outside and play in the snow type of person, but I tend to dislike it even more the older I get. However, there is one aspect of winter that I rather like, and that involves hitting the slopes for a good day of skiing.
My main goal this year is to get my oldest son, now almost 4, to strap on some mini-skis and learn to enjoy the sport I enjoy. I have looked forward to the day of having him out there with me for some time, but with the January approaching, my window is closing.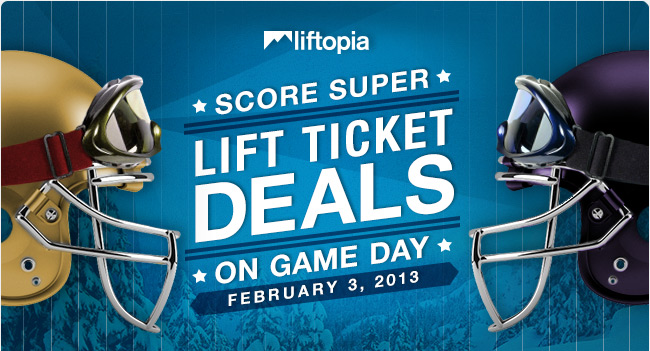 For those that enjoy getting out on the slopes, this weekend celebrates the biggest day in football and commercials, and to counteract your couchpotatoness (yes, I just made that word up), lots of ski resorts are slashing their prices to encourage people to spend time with them. After all, the game does not start until 6:30 PM EST on Sunday, February 3, 2013. So if you do not enjoy having all day to prepare food and watch the pre-game show, you might as well get your Brrr on.
Liftopia is offering an array of discounts at resorts all across the Country. Discounts appear to vary from 30-85% off the normal ticket prices.
Tickets are limited, and must be purchased in advance online through Liftopia.
As a reminder, you can also get BOGO Ski Free Lift Tickets via Shell Gas Stations.
Save Money, Travel More!
© 2013 – 2017, inacents.com. All rights reserved.