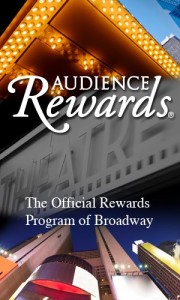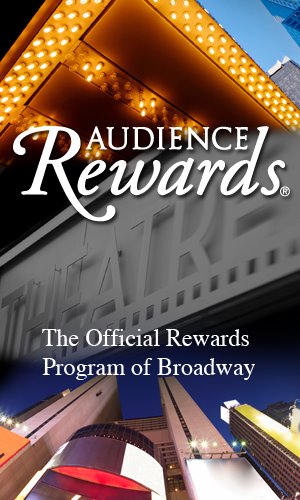 Good morning fellow Audience Rewards (AR) fans! Today the Audience Rewards program updated their questions.
All questions/answers were updated on our official Audience Rewards page.
Now, without further ado, we proudly present this week's trivia questions.
In Newsies, what paper does Katherine Plumber work for? The Sun
Who stars as Charlie Chaplin in Chaplin on Broadway? Robert McClure
A Christmas Story, The Musical is based on a movie that came out in what year? 1983
At what Off Broadway theatre does Sistas, The Musical perform? St Luke's Theatre
Which cast of The Lion King made a live recording of the show? South African cast
True or False? Spider-man: Turn off the Dark had out of town try outs before coming to NYC. False
Aside from Rock of Ages, what other Broadway show has Mitchell Jarvis been in? Fiddler on the Roof
What is the last song of Act I of Evita? A New Argentina (Repeat question from Starwood (6/15/12) and US Airways (11/28/11))
What 90's film brought back a famous song by Dusty Springfield? Pulp Fiction
For all things Audience Rewards, including all the latest free points and miles from the Points Play trivia questions, see our Audience Rewards page.
Save Money, Travel More!
Did you enjoy this post? Please consider connecting with us.
© 2012 – 2013, inacents.com. All rights reserved.