Part of the wonders of having friends scattered around the world is I get to see different things that we may not get to experience. I still am looking for that magic potion to be everywhere at once. So when our great friend Jill from St. Louis posted pictures of the Japanese Lantern Festival from the Missouri Botanical Gardens, I was mesmerized by the beauty and intricacy of each paper display. So I was very grateful when Jill decided to write a guest post for us detailing the information and highlighting some of her beautiful photography. Please join us in welcoming Jill to the InACents family!
First of all let me say I feel honored to be part of the InACents family and share my experience at the Lantern Festival! The festival is currently a limited time exhibit at the Missouri Botanical Gardens in St. Louis, showing nightly through August 19, 2012.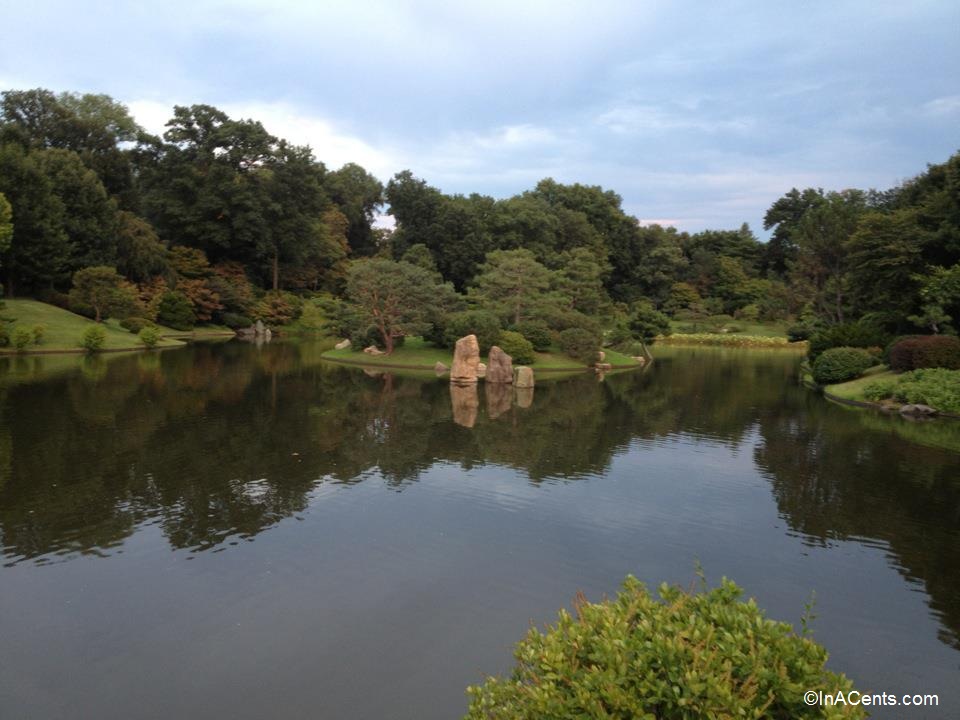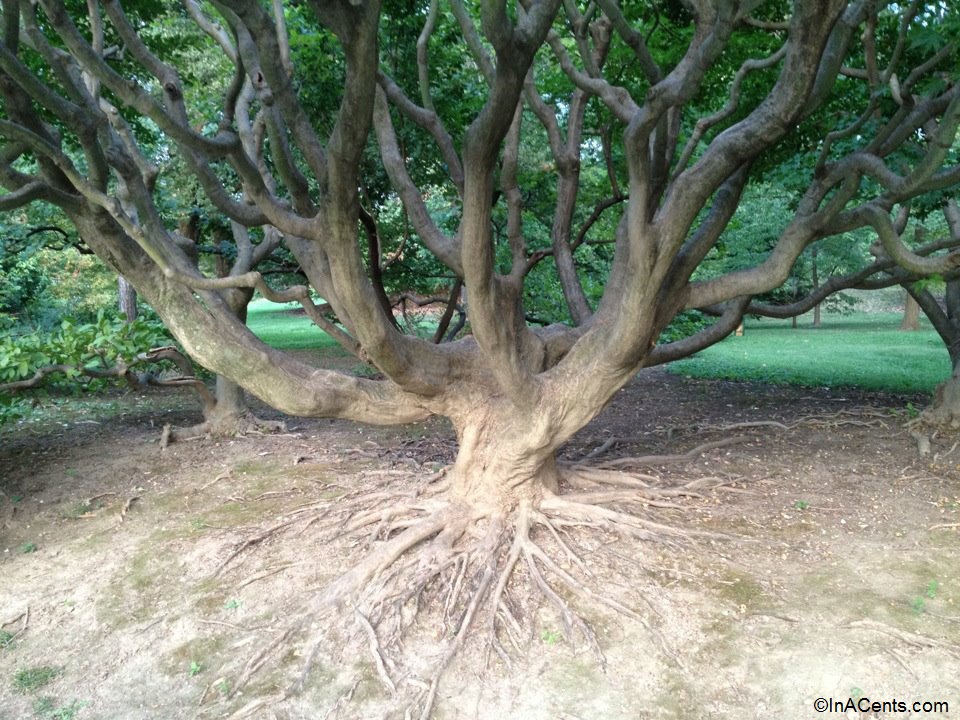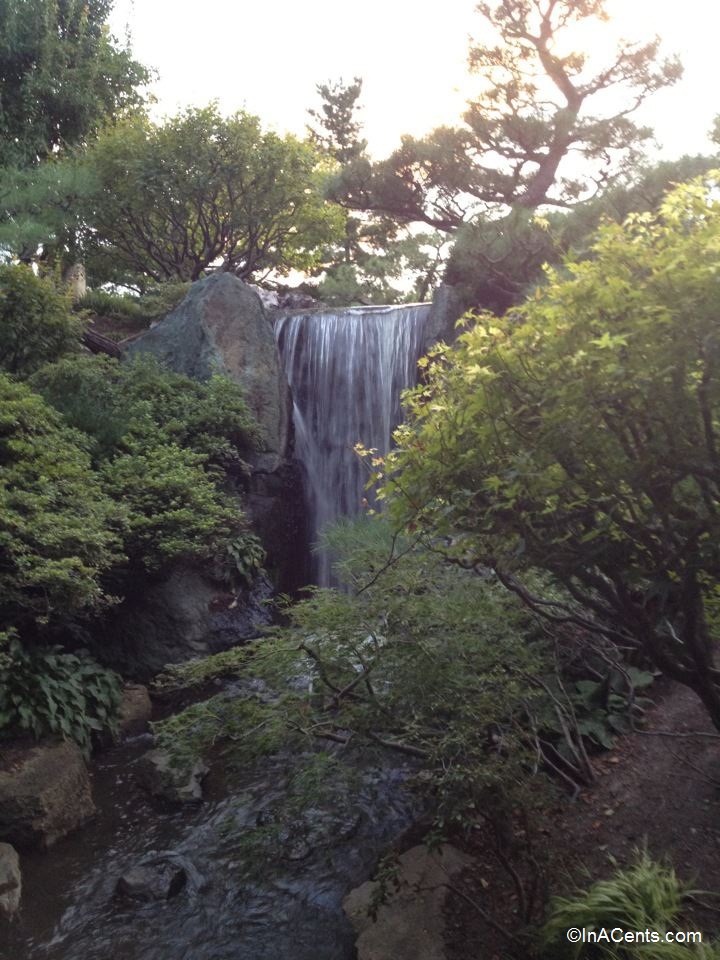 The gardens are one of the true gems of St. Louis, and I like to go to at least one exhibit there a year because it is always beautiful. The festival was a little pricey at $23 per ticket for adults; however, let me be the first to say it was WORTH IT! Even my mother, who has a hard time spending money on anything artsy, enjoyed herself and could not stop talking about how pretty it was the entire car ride home.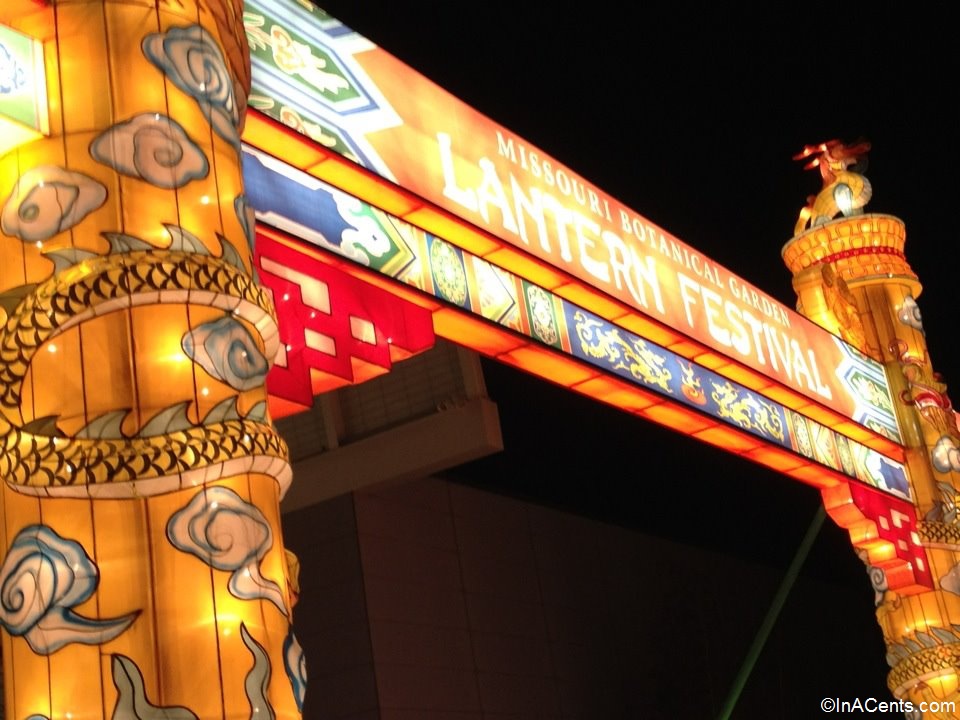 The Dragon Pillars Gate (Huabiao)
The lantern festival was a huge hit and has been at the Missouri Botanical Gardens all summer. The Lantern Festival has been selling out nightly, so we were delighted to get tickets at the door; however, I recommend buying tickets online to avoid being turned away.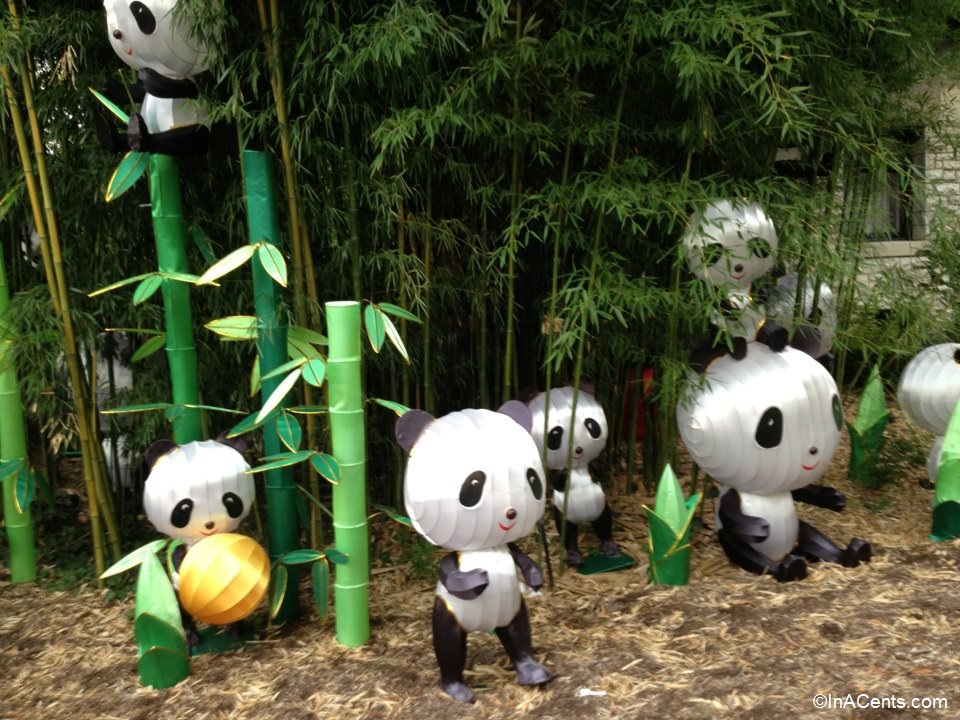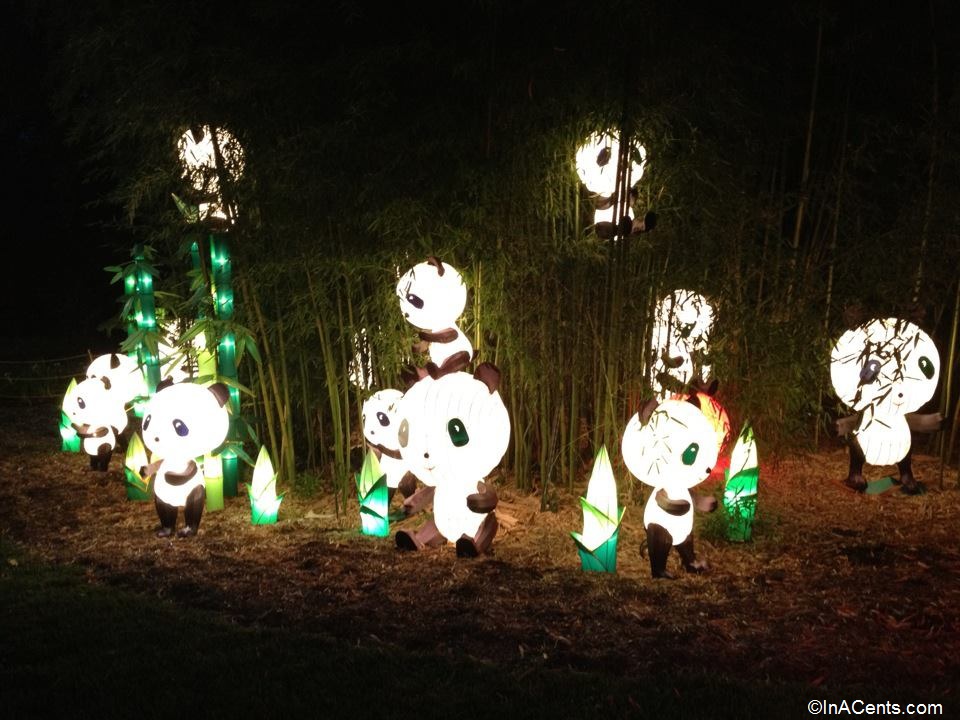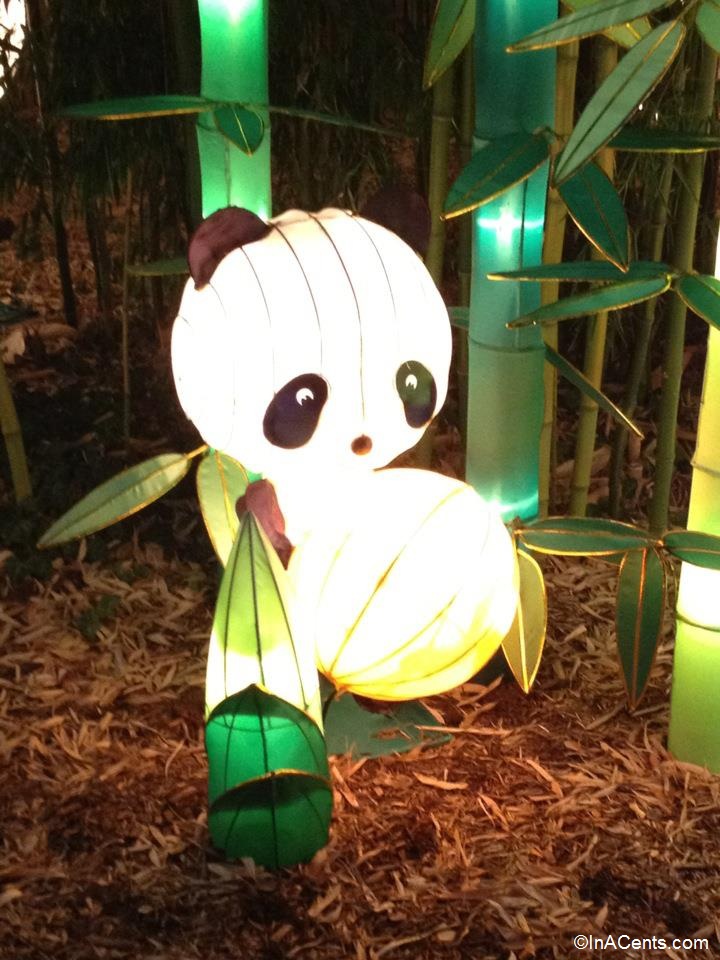 Panda's Paradise
There were 26 lanterns throughout the park, and I would be hard pressed to pick a favorite (but the pandas might take the gold). They also had shows and a Chinese bazaar with beverage stations throughout the park selling soda, beer, wine and water (All their cups and food containers are compostable!!).
Goddess Blessing Buddha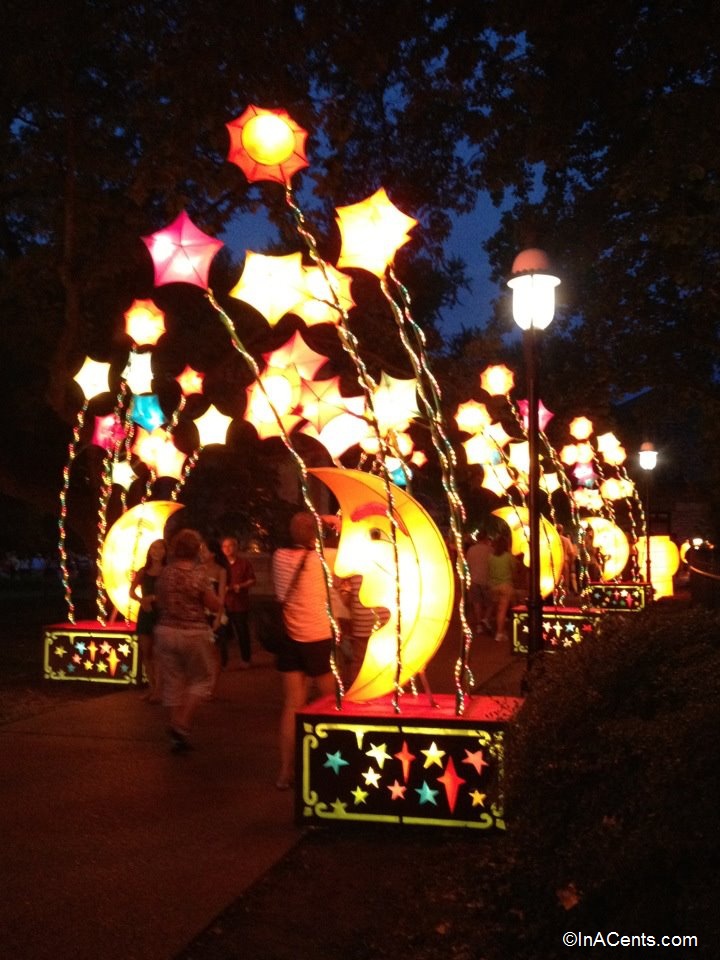 Moonlit Pathway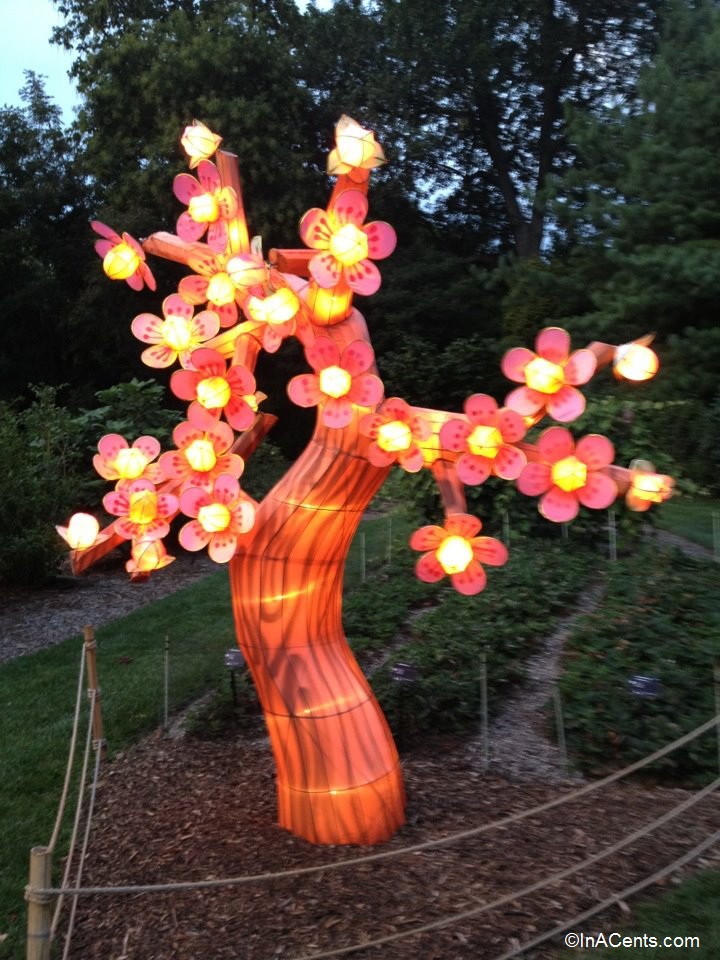 Cherry Blossom
My family and I got there as soon as they opened at about 6:00 P.M. to go through the garden prior to the lighting of the lanterns. We went through the Japanese garden in the back of the park that has fish and ducks you can feed along with waterfalls and rock gardens. The garden also has a lot of really great kids areas including a playground, hedge mazes, and a fountain to play in.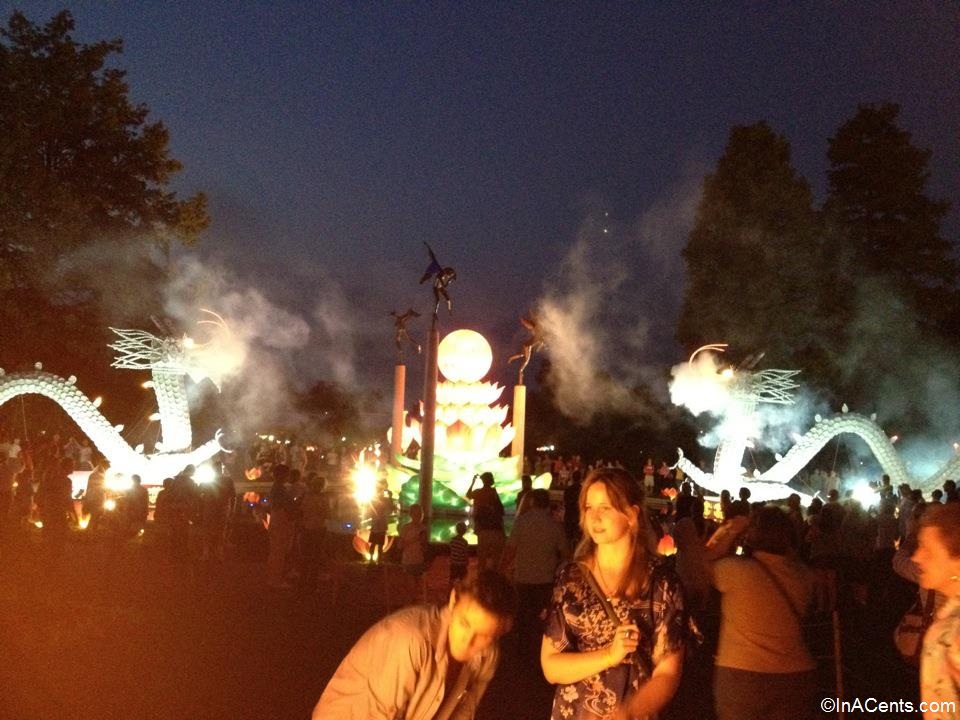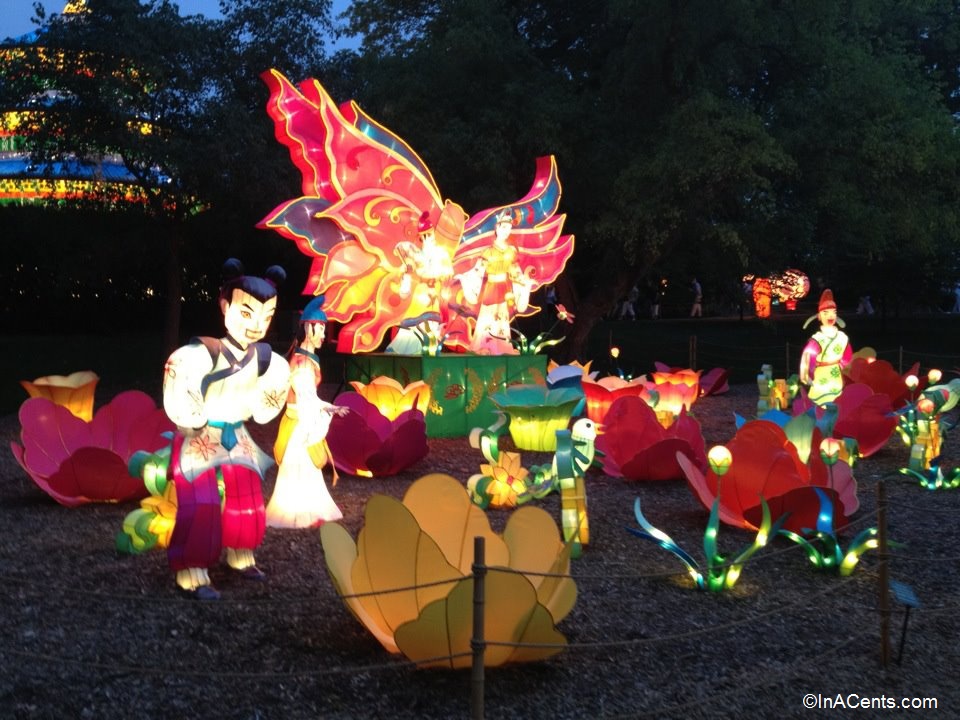 Butterfly Lovers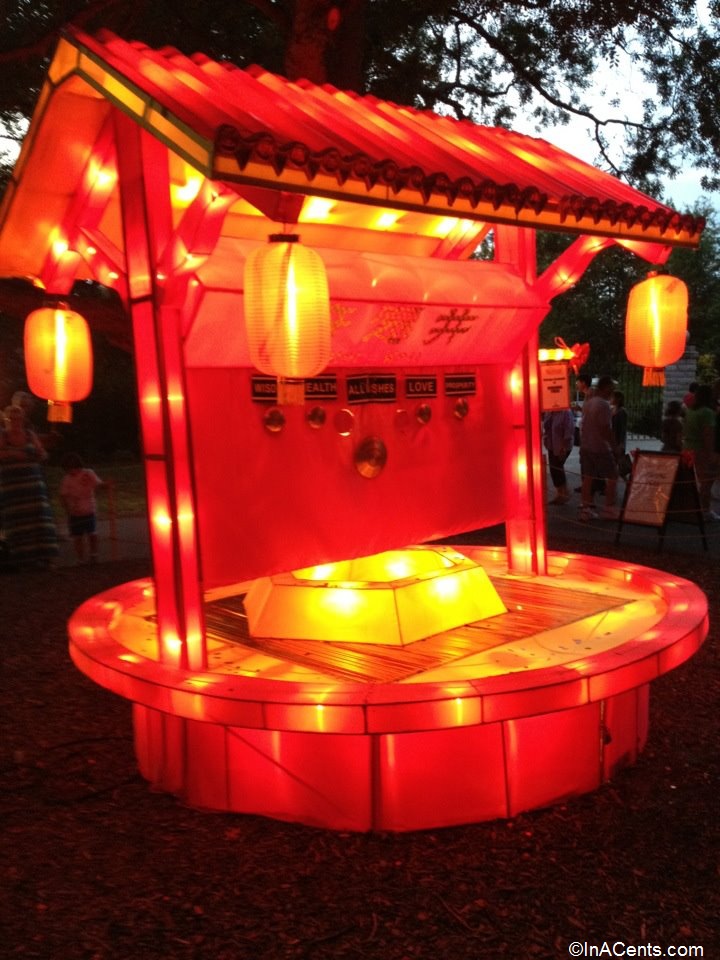 Wishing Well
At 8:00 P.M. the lanterns were lit, and I really do not have words to describe how beautiful the display was to see! One of the displays was a wishing well lantern that had little gongs hanging labeled "health, all wishes, love, riches" etc., so it was fun to hear the gongs ringing when people threw their coins in.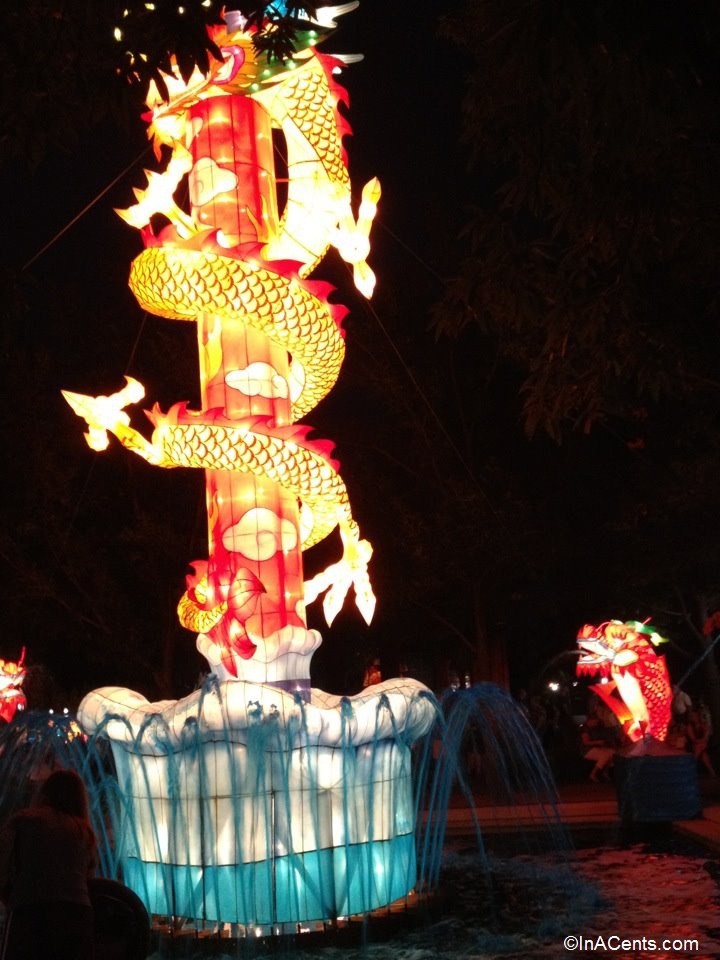 Dragon Embracing the Pillars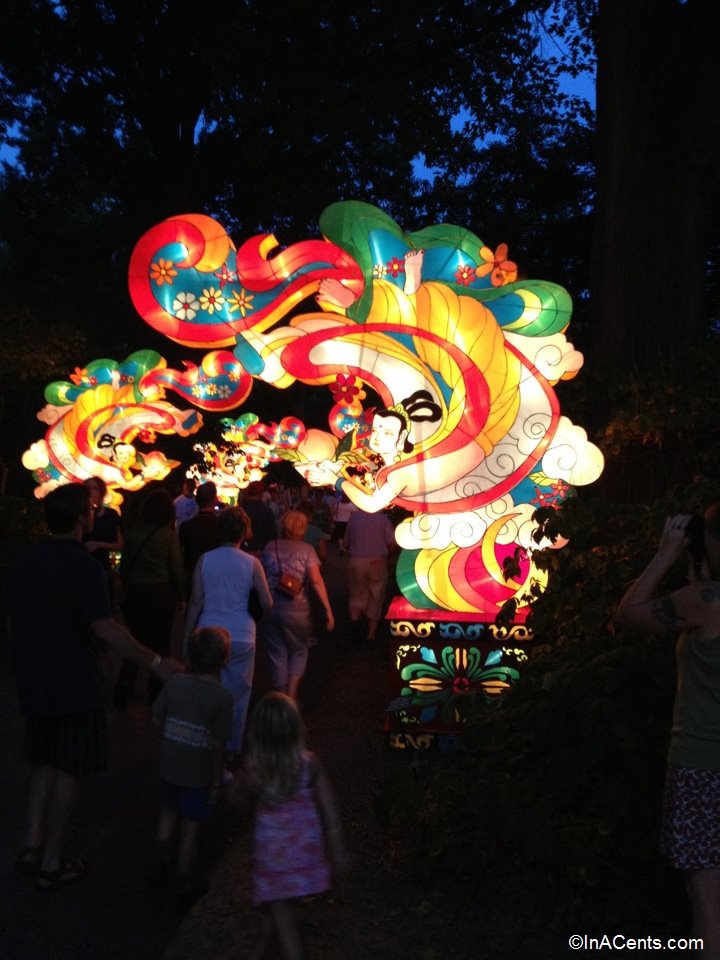 The Flying Apsaras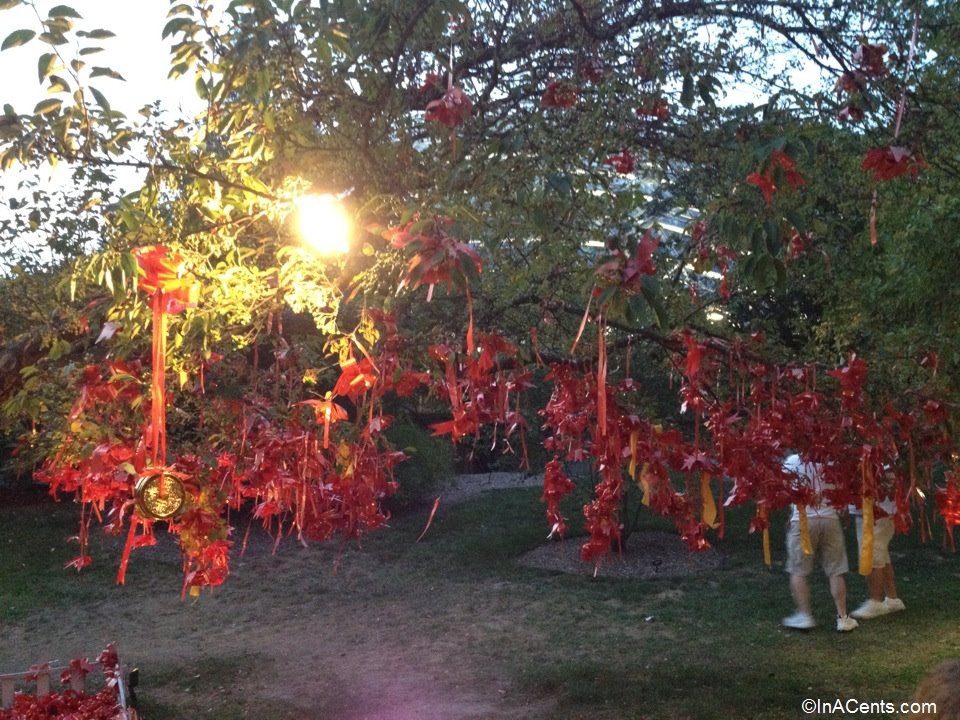 Wishing Tree
They also had a bunch of trees called wishing trees. For $2 you could get a gold coin with a ribbon and throw it into the wishing tree. There were hundreds of wishes in the trees!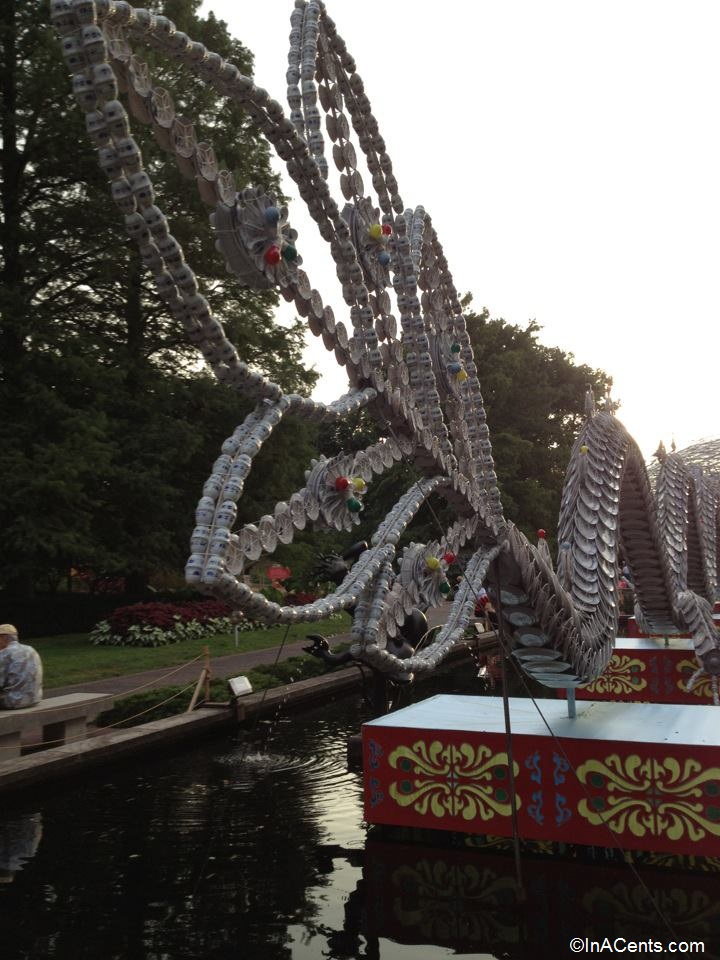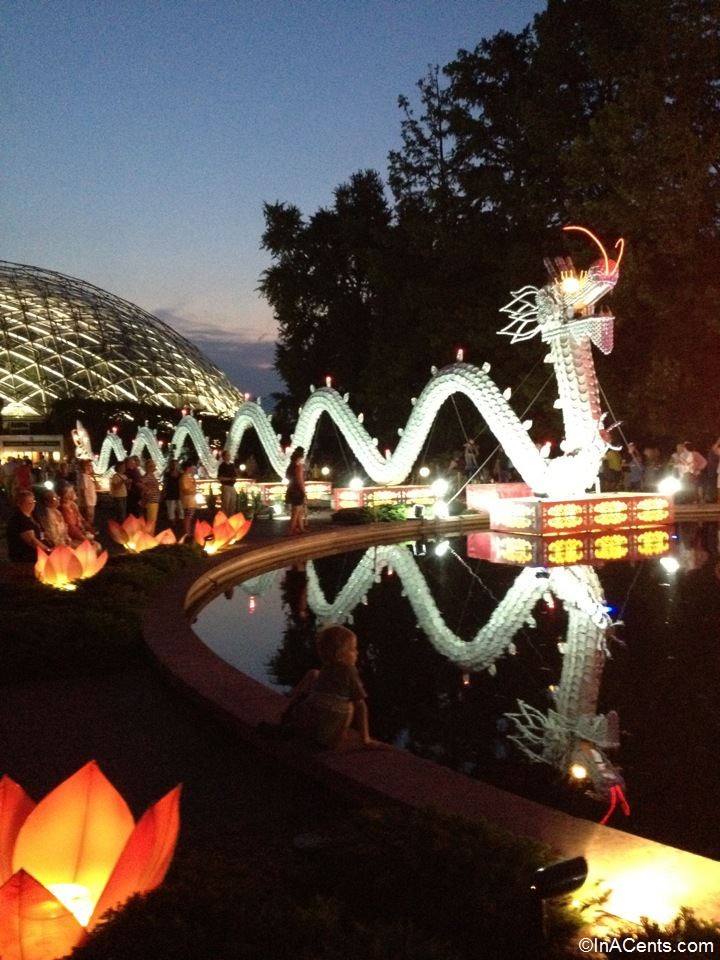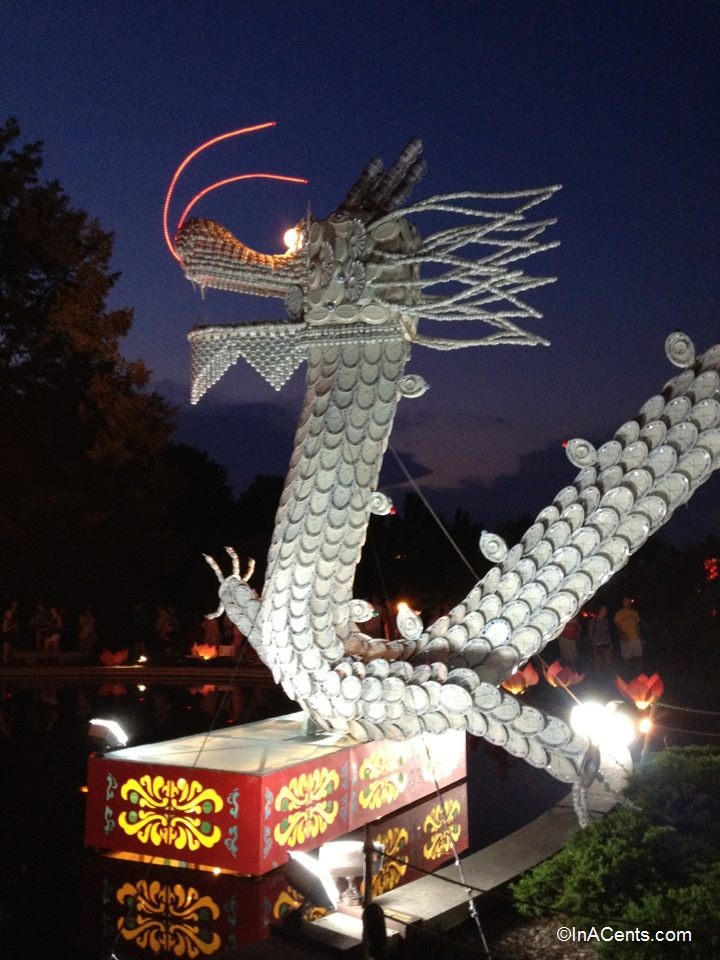 Porcelain Dragon
The porcelain dragons were made of traditional Japanese dishes like plates, soup spoons, saucers and cups! The dragons also moved their heads and had smoke coming out of their mouths that had a sweet smell that filled the air.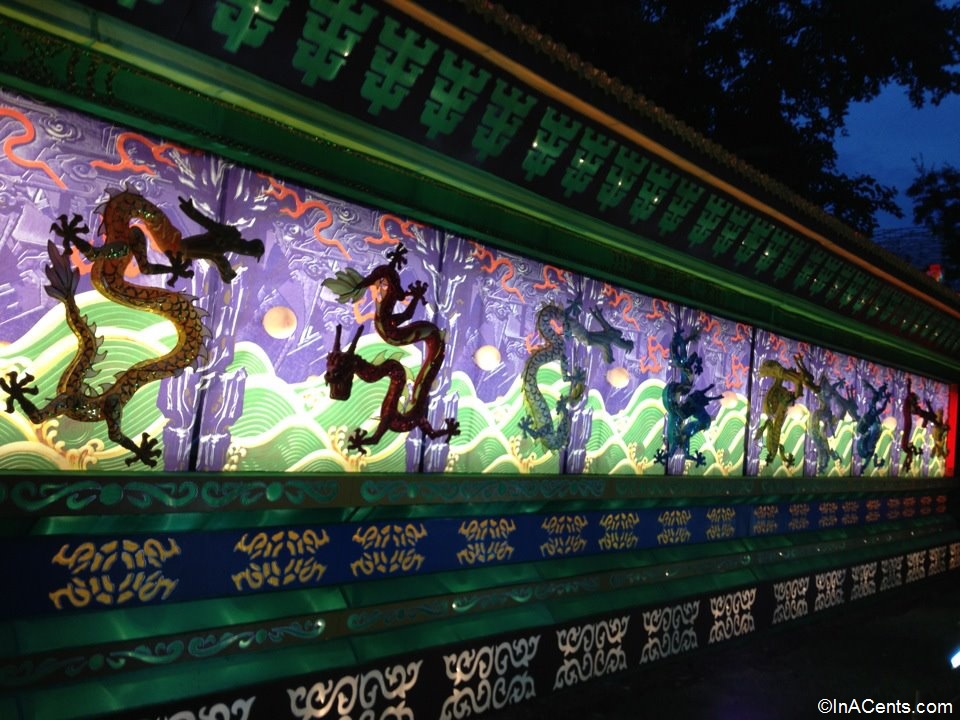 Nine-Dragon Mural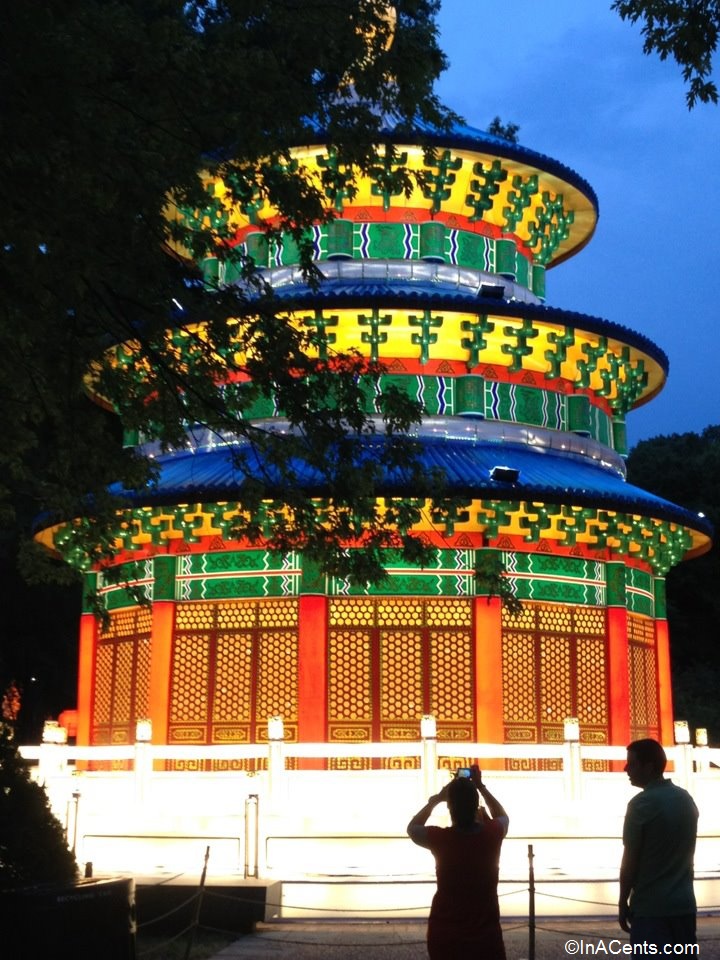 Heavenly Temple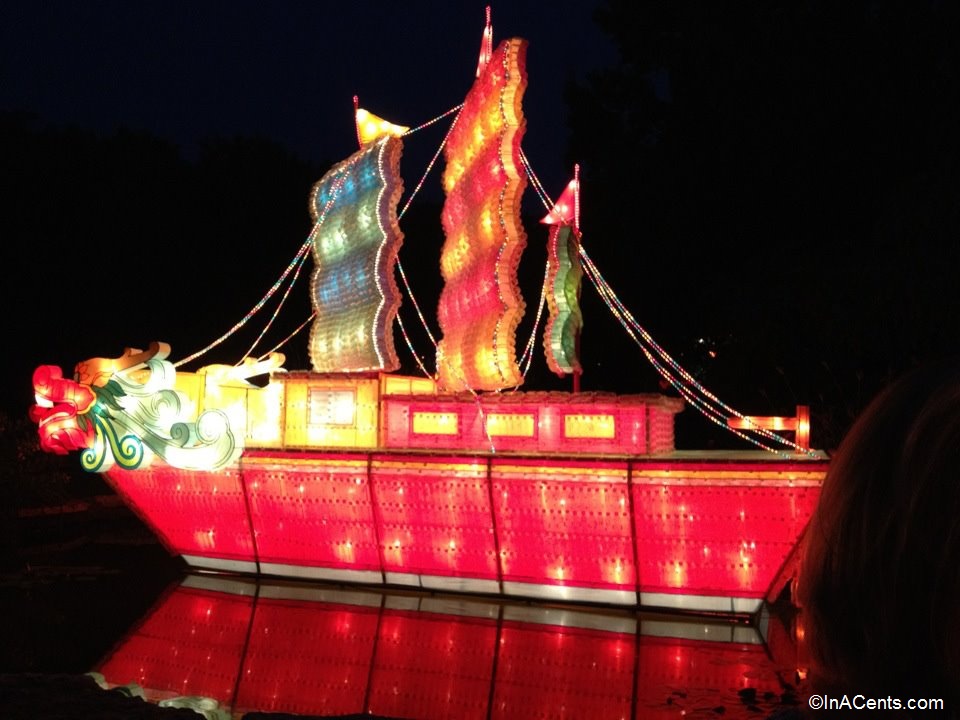 Sail Boat
The ship was made of plastic water bottles and will be recycled after the exhibit is taken down!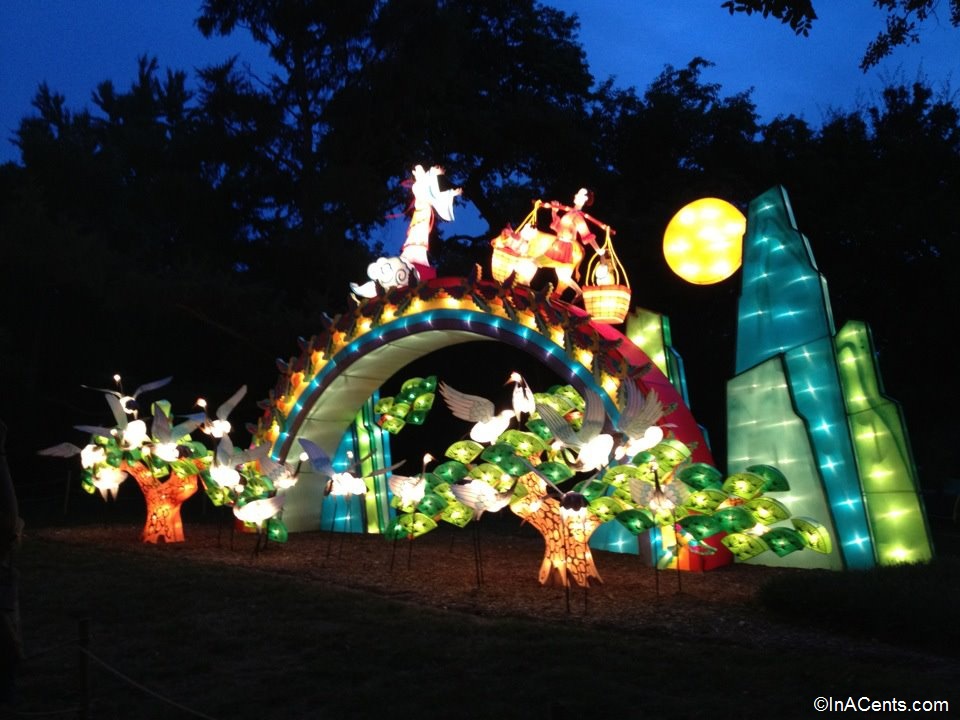 Double Seventh Festival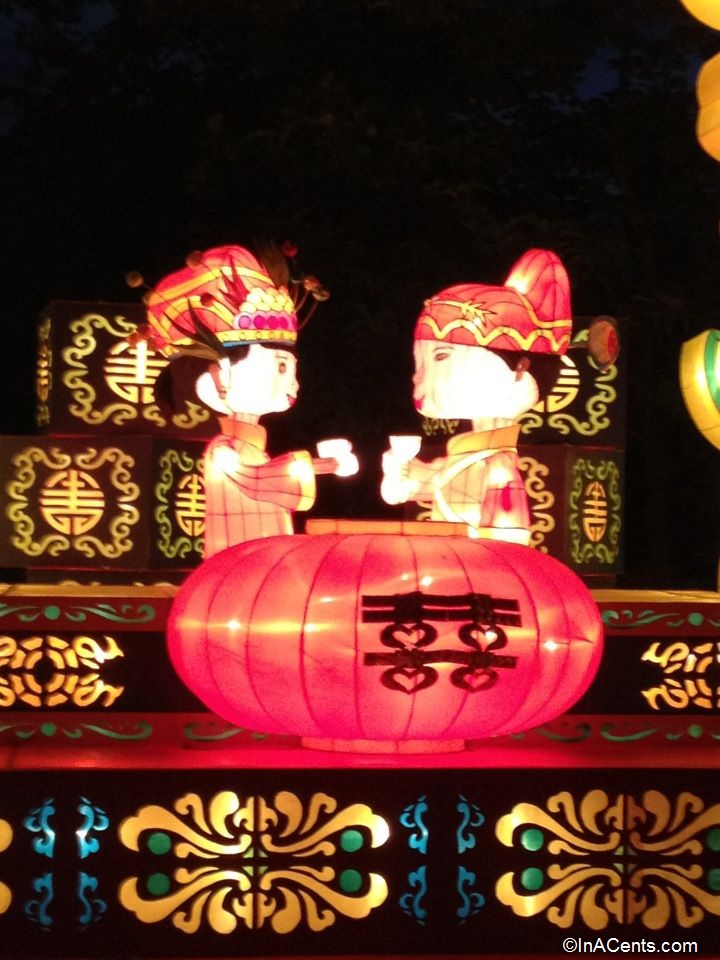 Blissful Wedding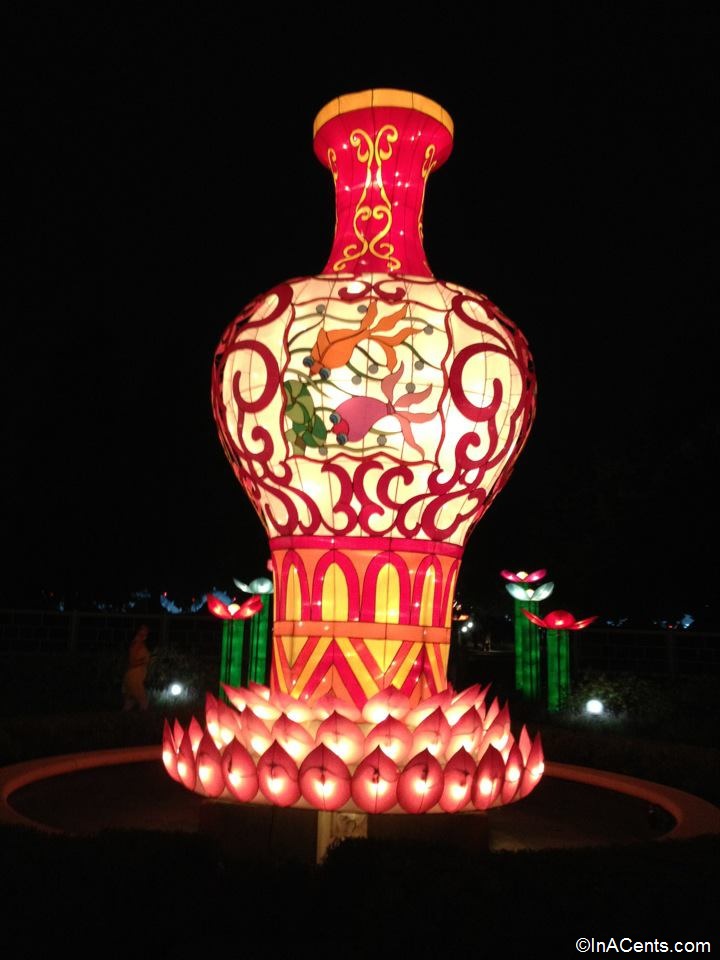 Lotus Ponds
The Lantern Festival is open until 10:00 P.M. nightly, with last admission being accepted at 9:00 P.M.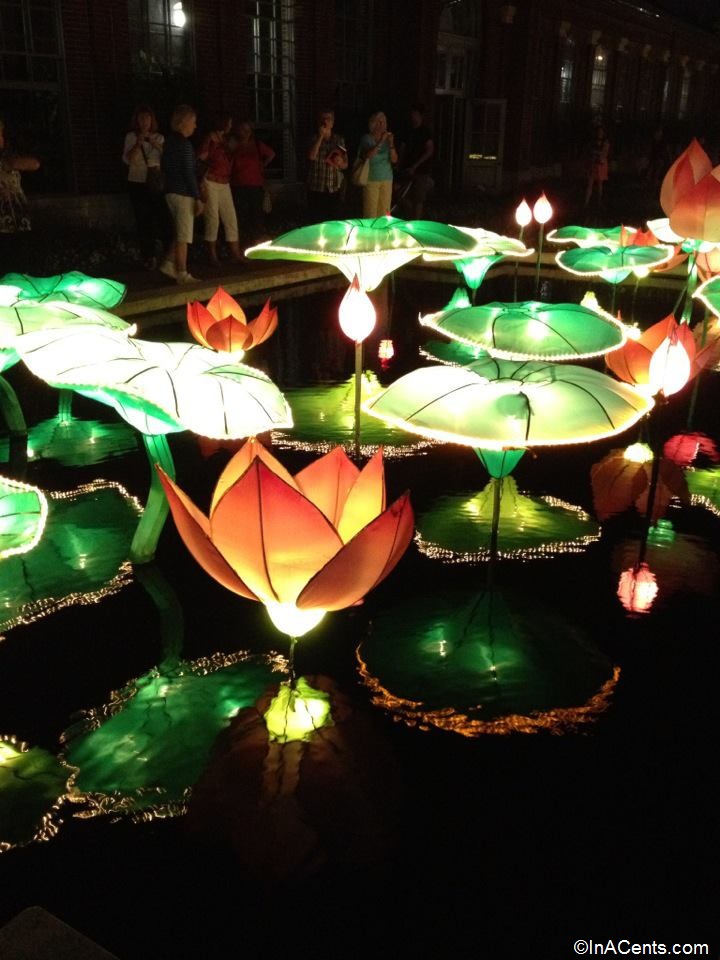 Lotus Flower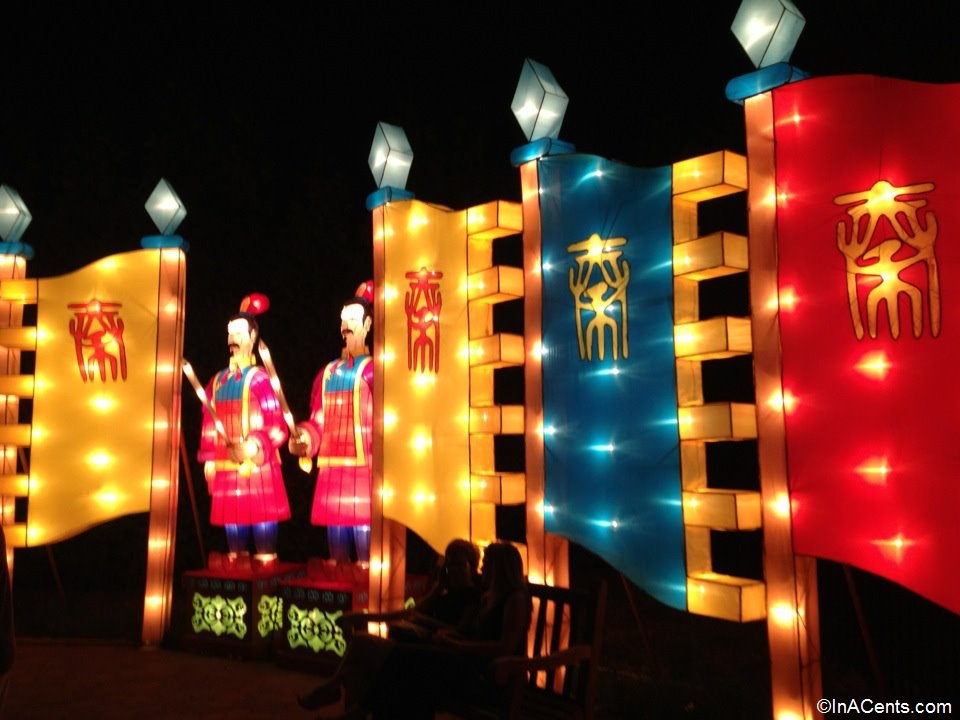 The Terracotta Warrior
The exhibits were set up in a big circle to keep the crowd all moving in one direction and also to make it easy to see all of the lanterns. Overall the Lantern Festival at the Missouri Botanical Gardens was a beautiful exhibit, and I would highly recommend it!
Thank you again Mr. and Mrs. InACents for allowing me to be a guest writer on the lantern festival!
© 2012 – 2015, inacents.com. All rights reserved.