I am completely baffled by the Club Carlson rewards program. We were not members of their program and have never stayed at one of their hotels (Radisson, Country Inn & Suites, Park Inn, or Park Plaza). I have actually wanted to stay at a Country Inn and Suites several times over the years, but when I learned it was in another rewards program, I opted not to reserve a room. Call me loyal to my existing accounts.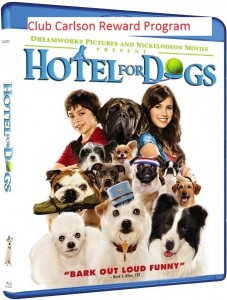 Well fast forward a couple weeks into our planning and Club Carlson Rewards has some pretty decent promotions worthy of possibly registering. I was anxious to work on racking up some points with the goal of earning some free nights towards our Hawaii vacation. So I signed up for a new Club Carlson account through the current TGIFriday's promo, where you can earn 50 Stripe points (TGIFriday's) and 4,500 Club Carlson reward points. A friend actually told me about this promotion about a month ago, and I had been waiting for an email from TGIFriday's informing me of the promo before I wrote anything on it as it appeared targeted. Now the promo is all over the web and everyone is receiving the points.
Well after signing up for a new Club Carlson account about 10 days ago, I waited and waited having no idea what my account number was to enter subsequent promotions. In order to register via the TGIFriday's promo, you enter your personal information into the website, and then sit and wait. The only thing you receive is a confirmation number for the TGIFriday's promo. I figured ok, maybe it will take a day or so since I applied on a weekend. Not the case as it took around 10 days for our Club Carlson account number to finally arrive via email.
I do not understand how signing up for a new account with Club Carlson can take so long. I am presuming they need to go pound out in a sheet of rock what my new account number will be, or search through their Dewey Decimal system to calculate what the next vacant number in the sequence will be for my account. We are in an automated world now where people use computer for tasks to make them easier, correct? Everyday that went by was another day I could potentially miss out on another promotion I wanted to register for, see below.
So I sent Club Carlson an email trying to figure out what my account number was, and the response I got back was it could take several weeks. Really? Is everyone on vacation for the holidays? Is there not a computer turned on to figure out what my account number will be? I feel like I am applying for another mortgage and patiently waiting for someone to tell me whether we received the loan or not. I have never signed up for an account and not known instantly what my account number was at the moment I hit submit. Are they performing a background check on me to see if they want me to become a member?
My goal has been to register for the current Radisson 50,000 point promotion after staying a single night. However, considering how long it takes just to receive a membership number, I am almost completely turned off from using Club Carlson at all. Creating a new account that takes longer than a day is reserved from banking and credit card applications, not hotel reward programs. By the time I actually figure out my account number, they should be giving me free nights just to test out their product because I am getting turned off to the process.
© 2011 – 2013, inacents.com. All rights reserved.