Have you stayed at one of the Great Wolf Lodge properties? Our family had the privilege to stay at the Great Wolf Lodge Sandusky, Ohio recently as part of a long weekend. We opted to take advantage of a deal through Groupon, offering us a Loft Fireplace Suite for 8 guests that included a $25 dining credit for $249. After taxes and resort fee, the total was $304.60. Even with the Groupon discount, for over $300 per night, it is a lot to swallow for only a single night. So does it live up to the high cost?
After checking in, our room was not ready yet, so we headed straight to the waterpark, which guests can get in as early as 1:00 pm. With only one entrance into the waterpark, the facility made for an excellent way to conveniently keep track of your kids. Our two oldest went off and explored within view of us while we watched our youngest in some of the little kid pools.
The park featured almost everything you would come to expect from a waterpark, with the exception of a wave pool, which was fine with us. While smaller, Great Wolf Lodge did provide a lazy river, beautiful hot tubs surrounded by faux rocks, and a variety of climbing and slide complexes for the kids.
We were most surprised by the two large slides that you ride down in tubes. They were very fast with some nice small drops that made them really thrilling for kids and adults of all ages.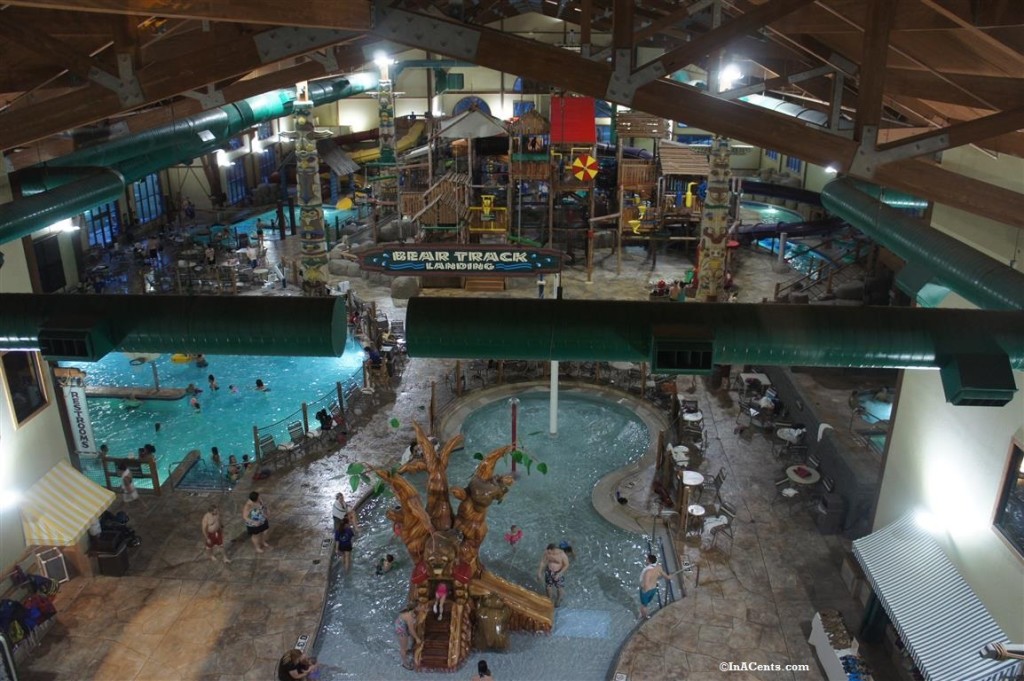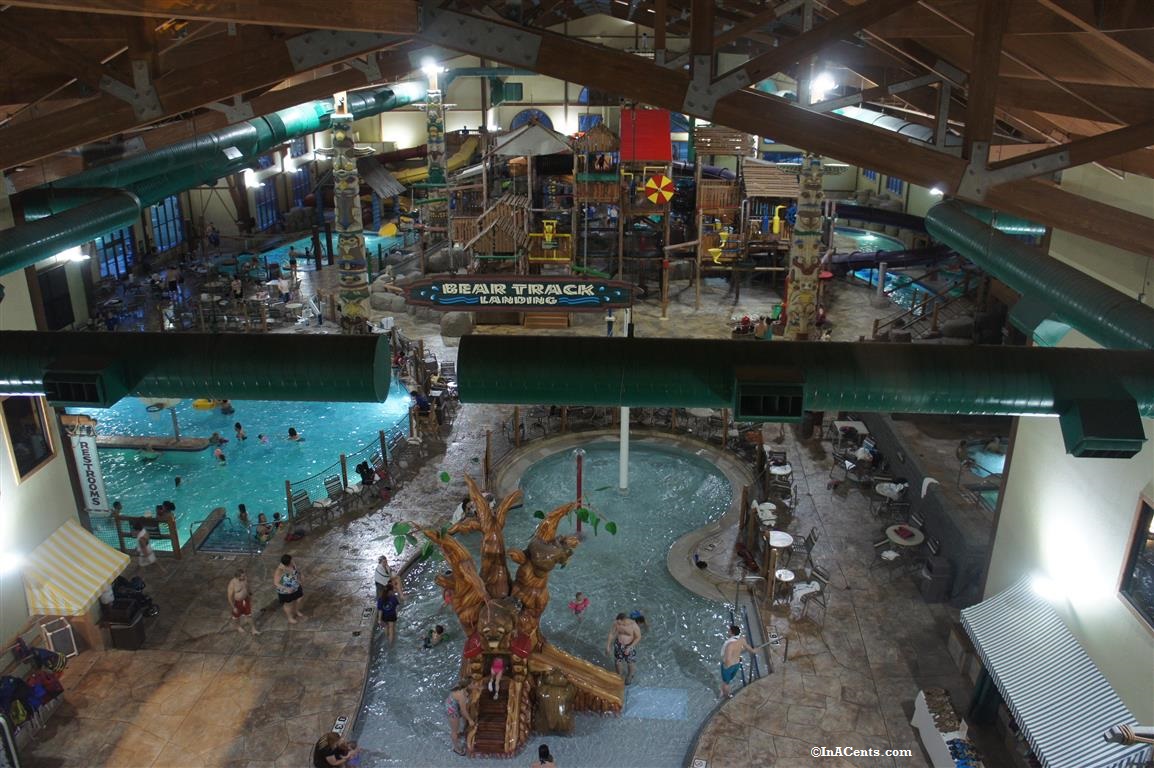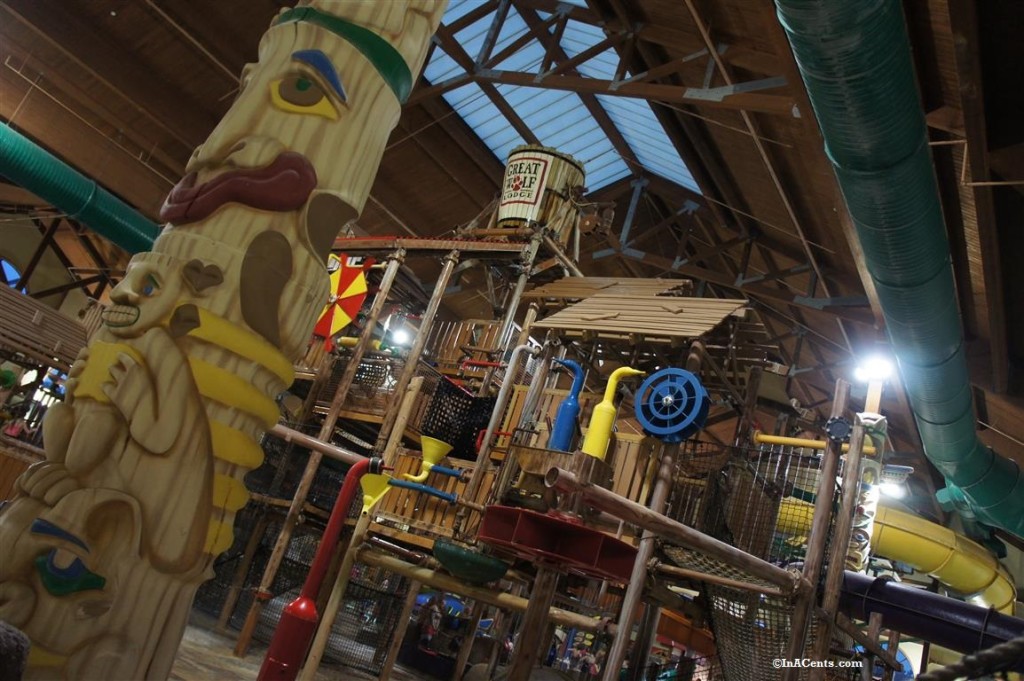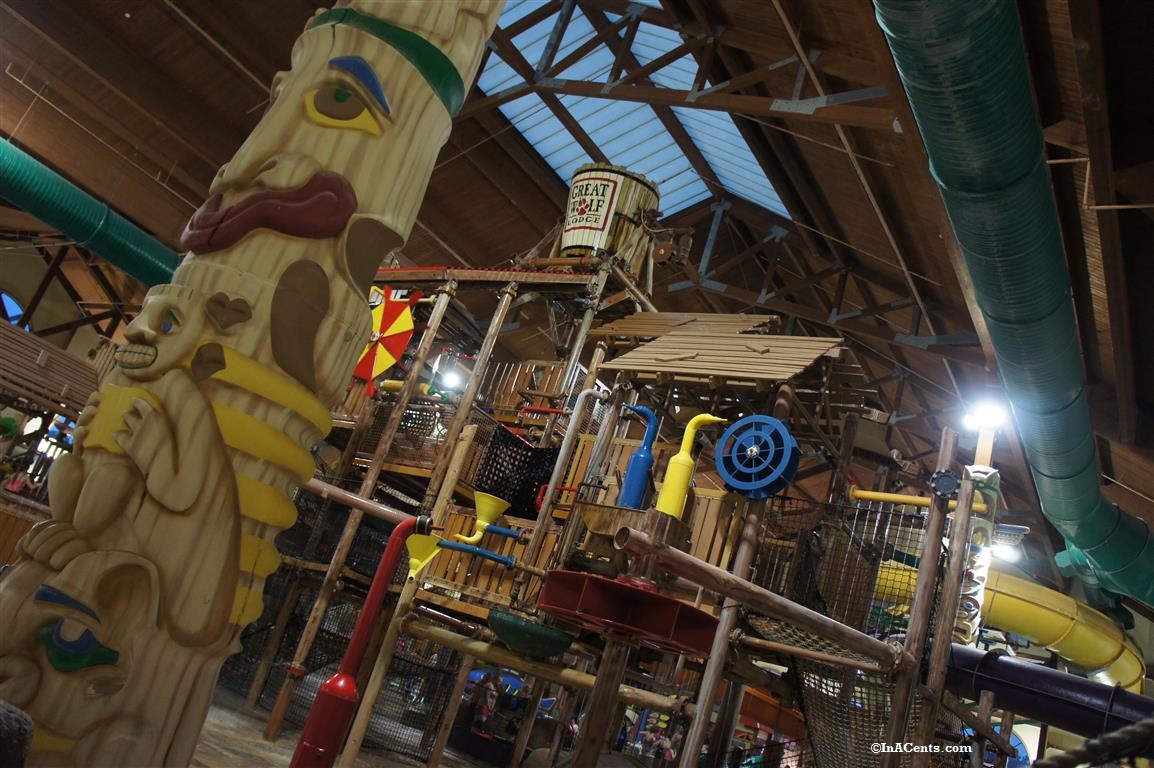 We also happen to be celebrating our kids birthdays during our visit. Their wristbands granted them free ice cream throughout the property which they more than took advantage of to fill their tummies. We also used our $25 dining credit towards some slices of pizza and the $1 upcharge of Dippin' Dots.
The resort also offers a Native American/Nature show in the lobby with animatronic figures. While it may have been entertaining for kids, the sound quality needed some improvement.
The facility also offered face painting, story time, and a variety of other activities. For an additional fee, guests could use the arcade or Magic Quest.
Our room was nicely appointed with two beds on the main floor and a bed up on the lobby. The sitting area included a small dining table, outdoor balcony, and several flat screen televisions throughout the room. A small dorm style fridge was also included.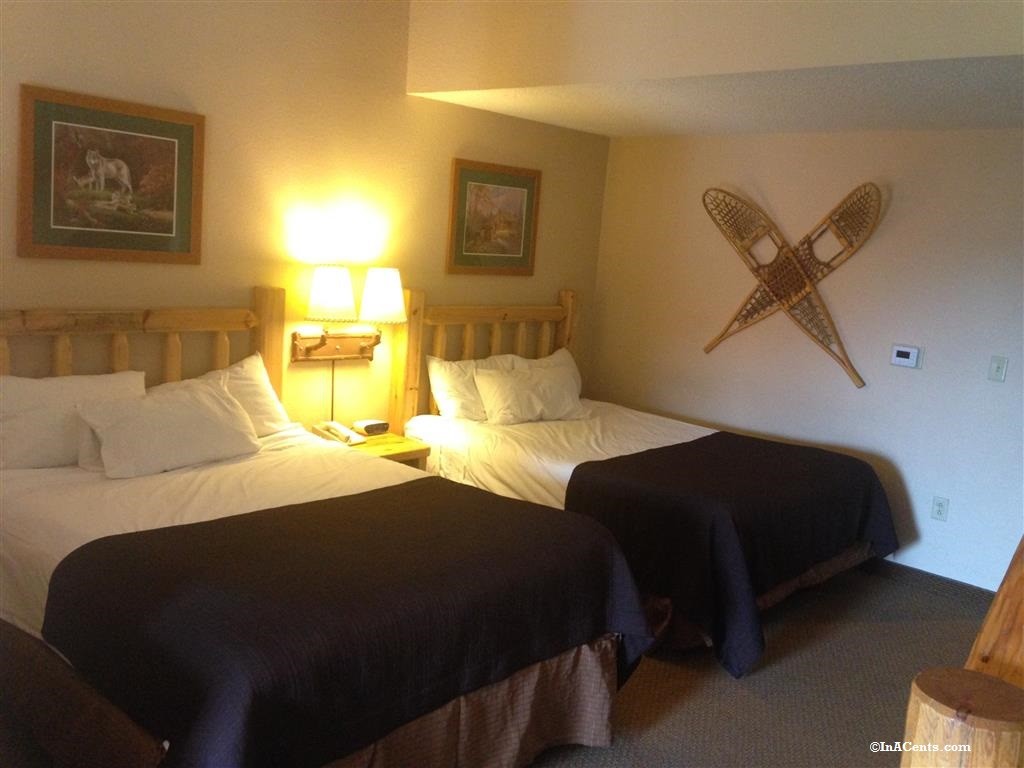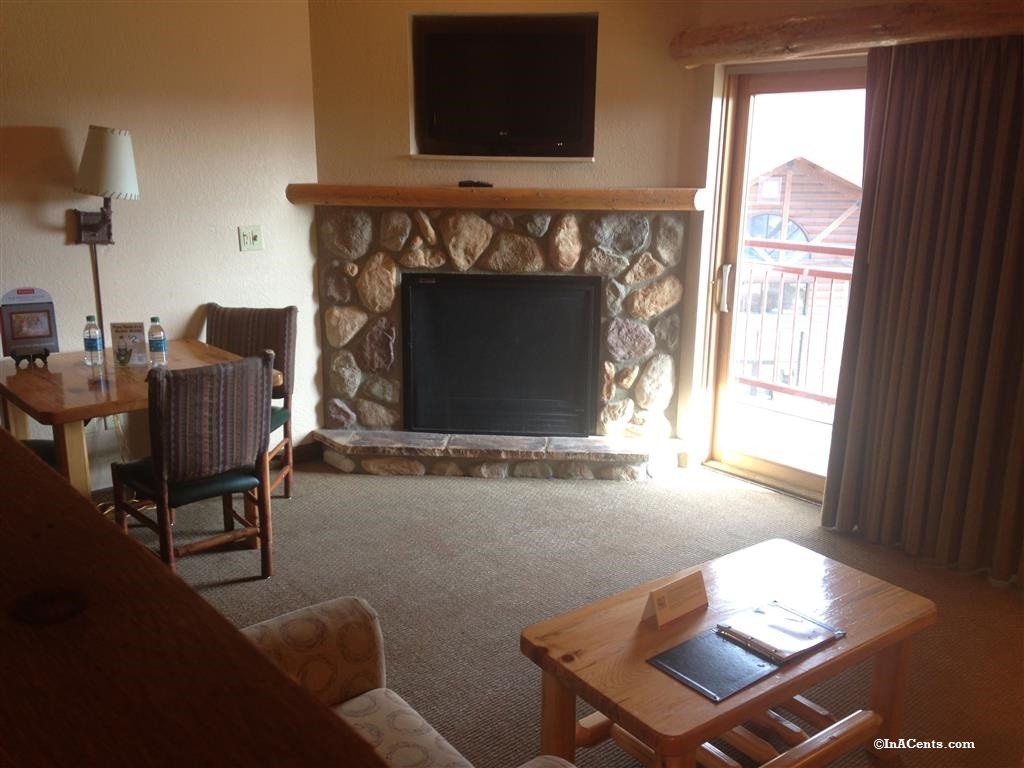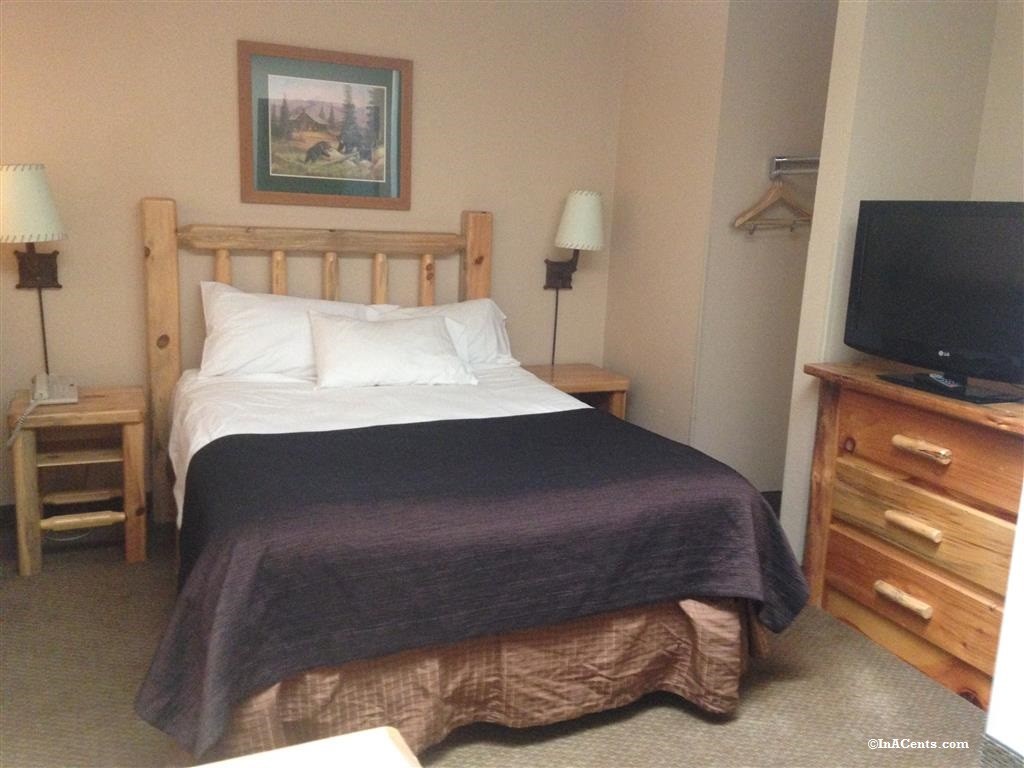 Overall our family loved our stay at Great Wolf Lodge! The facility was well maintained and very clean. We were not bothered constantly by the staff that the kids were forced to wear life vests like at Kalahari, Castaway Bay, and other resorts we have visited.
The only drawback was our oldest son was running his hand down the wall of the halls and a piece of wood was sticking up and sent a piece of wood down under his nail and into his finger. When approaching the staff at the front desk, they seemed unconcerned when requesting directions to an emergency room because of the incident. I would have expected them to consult the on-site medics (assuming they had one) and file a report, but no one seemed all that concerned. After a trip to the ER, we had the issue corrected and were back to enjoy the rest of our stay.
Have you stayed at a Great Wolf Lodge? How was your experience?
© 2016, inacents.com. All rights reserved.