Back in November 2011, and before our family really learned about the benefits of traveling over Thanksgiving, we had a local staycation and headed out to Toledo to see the Zoo Lights and other area attractions. So we were due to make another trip out to Toledo and show the grandparents the great light displays.
For our visit in 2011, we were surprised on two fronts. First, the Toledo Zoo puts on a FANTASTIC Christmas lights display. This year they have over a million lights spread out across the park. This was the first park I ever saw the dripping lights, which now hang from our garage during the month of December. The other thing we were surprised to learn in 2011 was that our Cleveland Zoo membership, or any other zoo, did not offer reciprocal benefits during the holiday lights. This in turn was quite the sticker shock.
So during our visit this year, we knew ahead of time that there were no discounts available. Well turns out, as soon as we got there we learned that if we had arrived one hour earlier, before 3:00 PM, we could have used our reciprocal zoo membership discount.
Regardless of what it costs, the Toledo Zoo still puts on a great Christmas display. While the animals may be sparse during the cooler months, the lights and displays were more than present.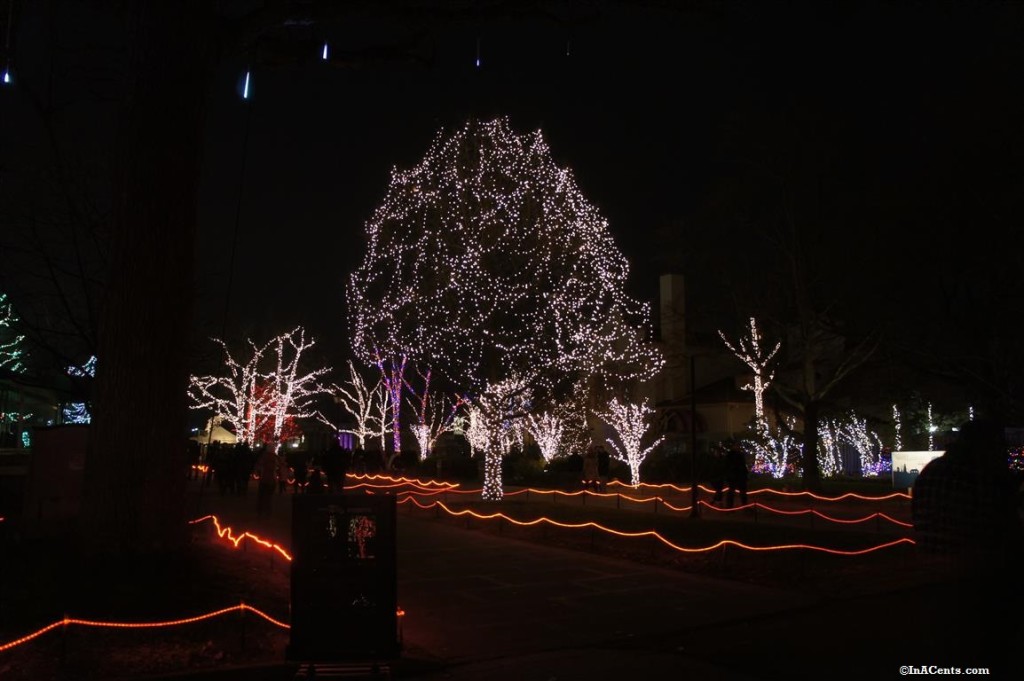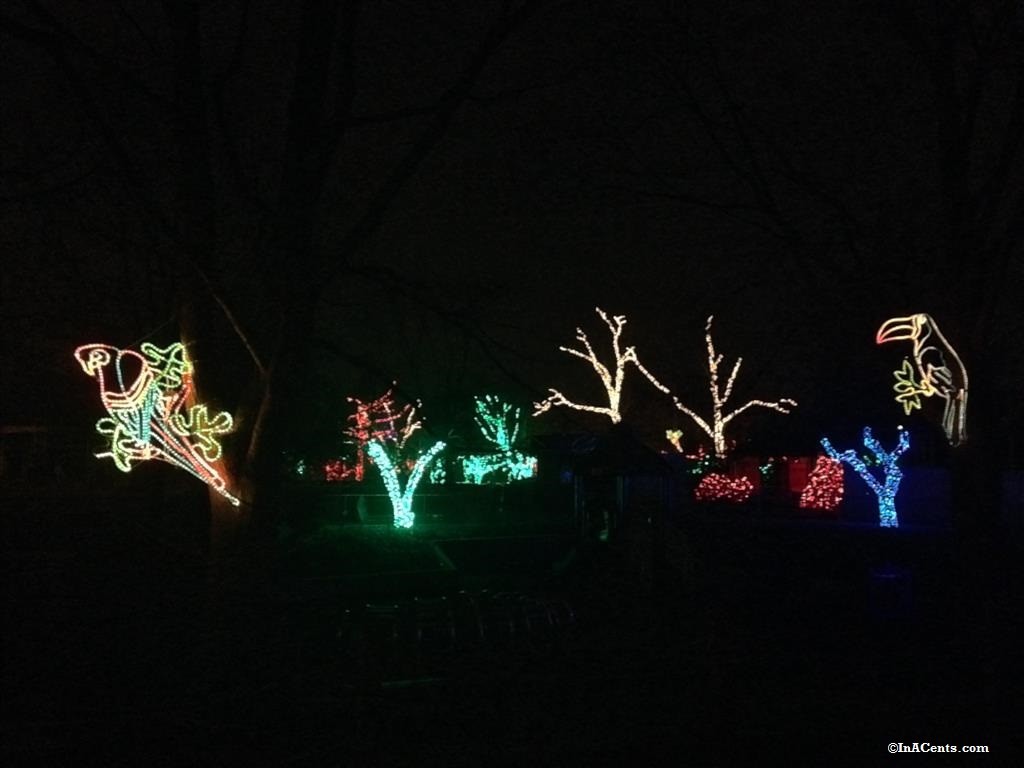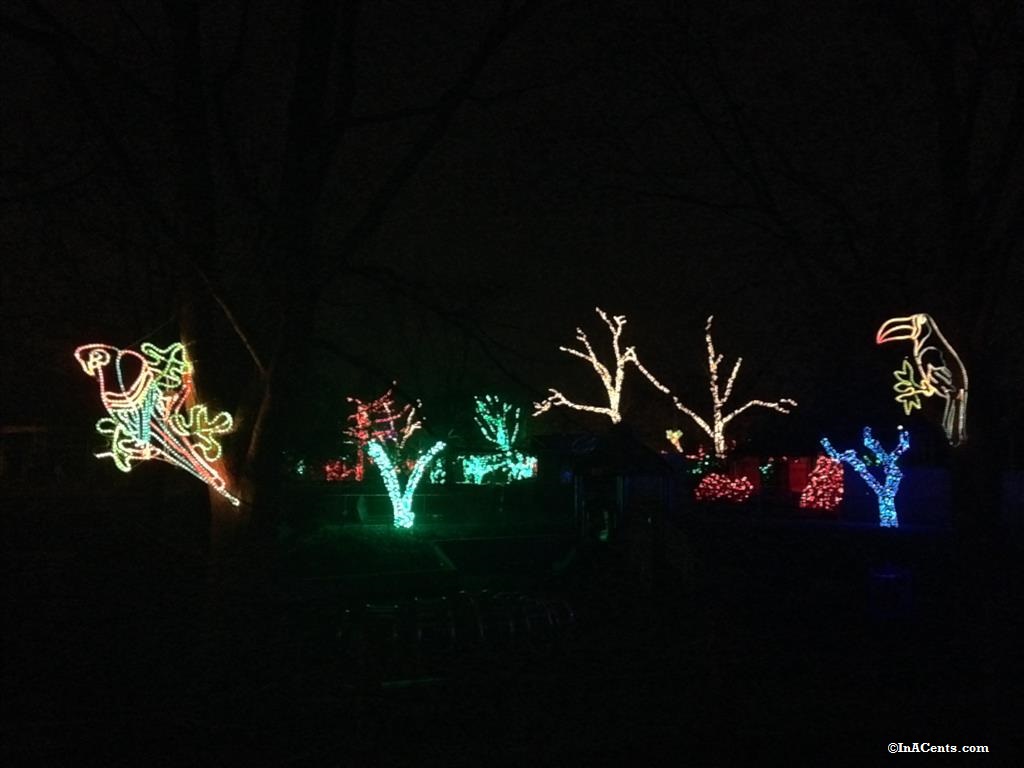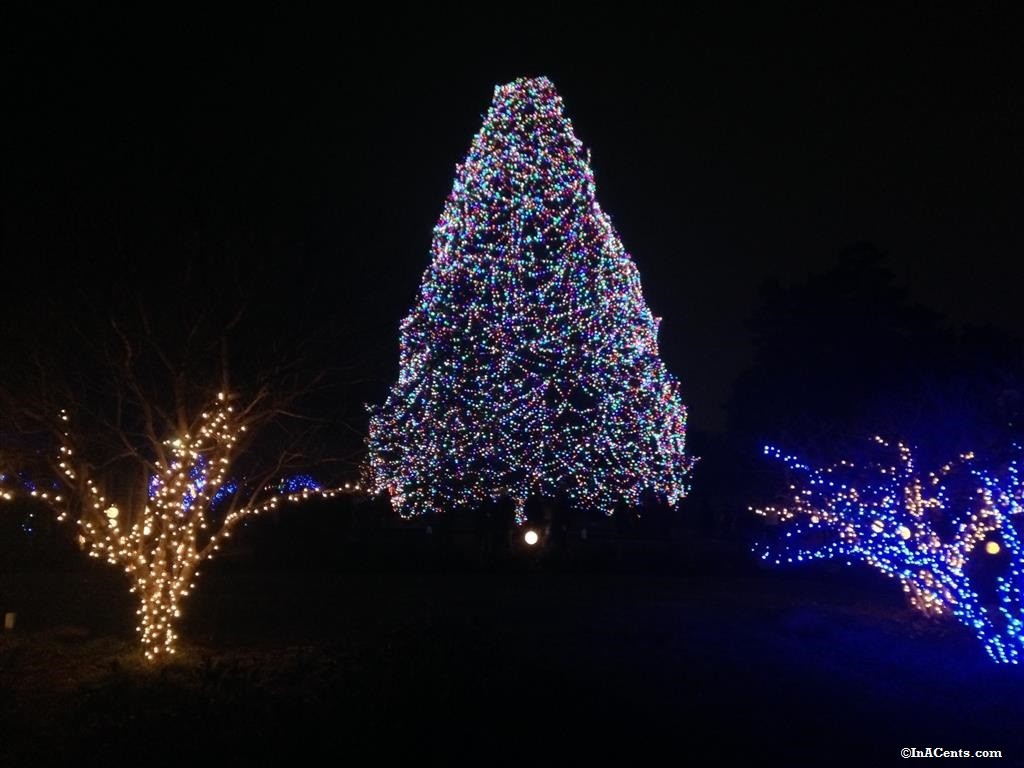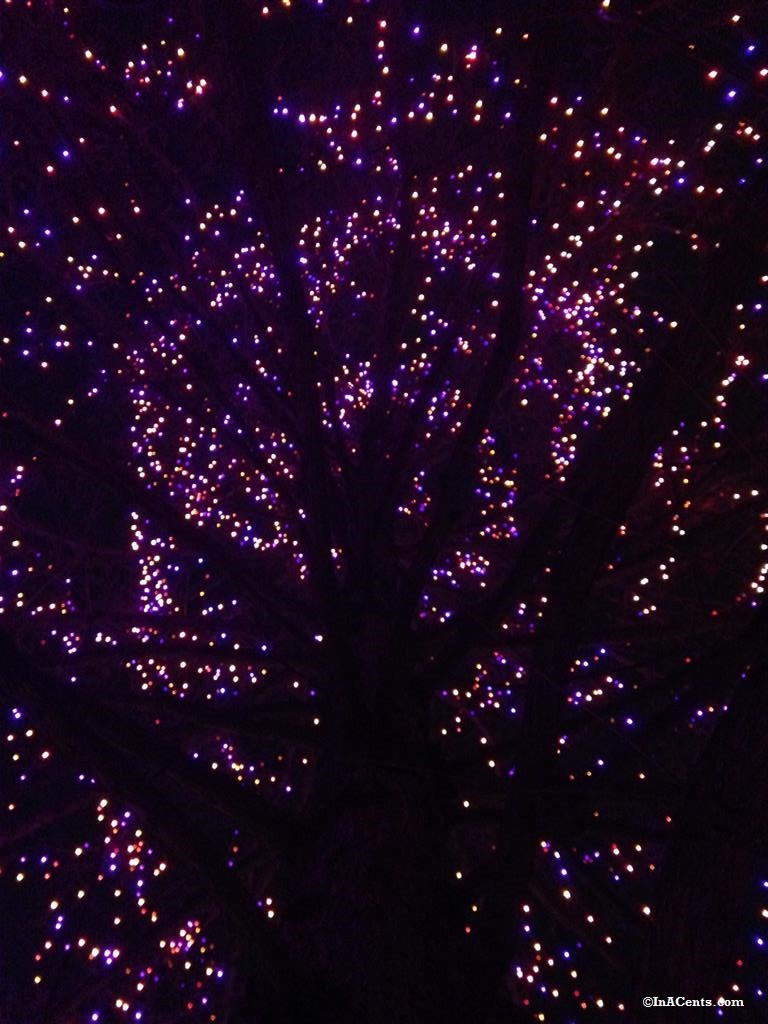 Tips:
– Dress for the weather and with good walking shoes.
– Try and arrive early and before the lights go on. This will ensure you get a good parking spot and see some of the animals in the daylight, before the crowds transcend onto the park.
– Visit on a weekday to avoid peak crowd times.
– While there is food available in the park, and stations selling popcorn and hot chocolate, the meal options are limited to your standard park food. You might want to consider eating prior or after to the event.
Save Money, Travel More!
Source: InACents
© 2014, inacents.com. All rights reserved.