Just like last year, Liftopia has released their Superbowl Sunday lift ticket deals.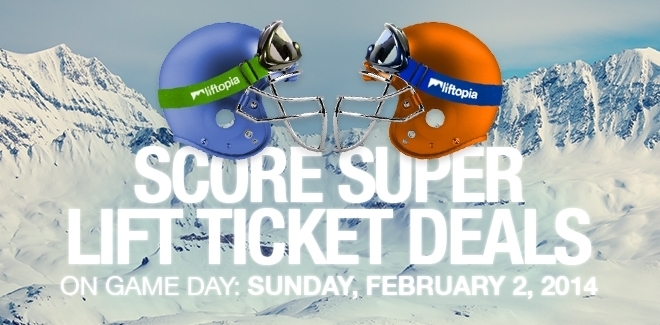 Discounts vary from 20-66% off the normal lift ticket prices.
With the Superbowl not starting until 6:30 PM, this gives plenty of time to hit the slopes prior to kickoff.
Tickets are limited, and must be purchased in advance online through Liftopia.
Save Money, Travel More!
Source: InACents
© 2014 – 2017, inacents.com. All rights reserved.