Time for another increased earning potential offer from Discover Card. From Sunday, March 17-31, 2013, earn double miles (Discover Miles) or double cashback (Discover More/Discover it) on up to $1,000 in online purchases.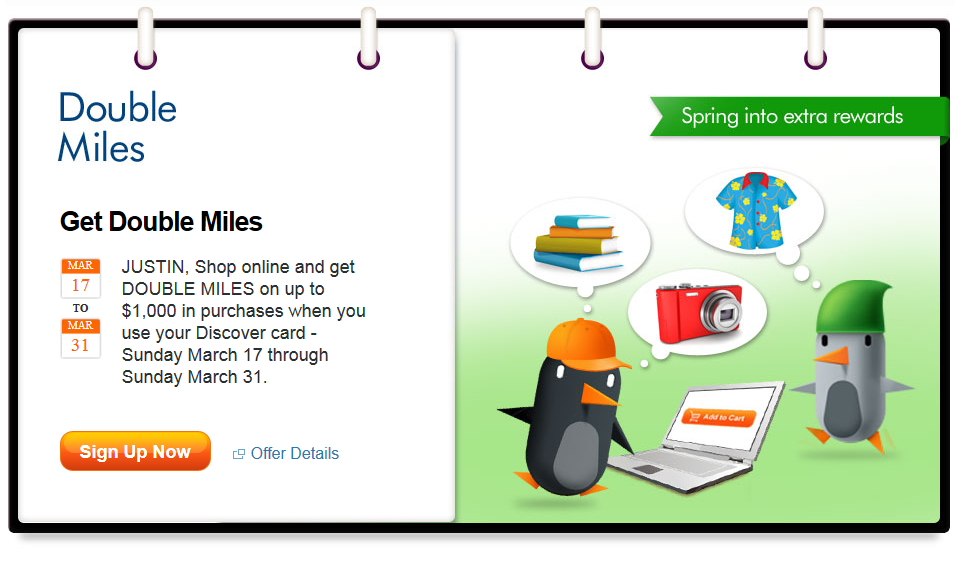 *Sign up to earn Double Miles for on-line shopping from March 17, 2013 (or the date on which you sign up, whichever is later) thru March 31, 2013 on up to $1,000 in purchases. Offer does not apply to purchases of government products or services, education providers, utilities or travel. These purchases do not count towards annual purchases to determine your tier level. Allow up to 2 billing periods for this reward to be added to your Miles account. See Miles Program Terms and Conditions for further details about your reward program.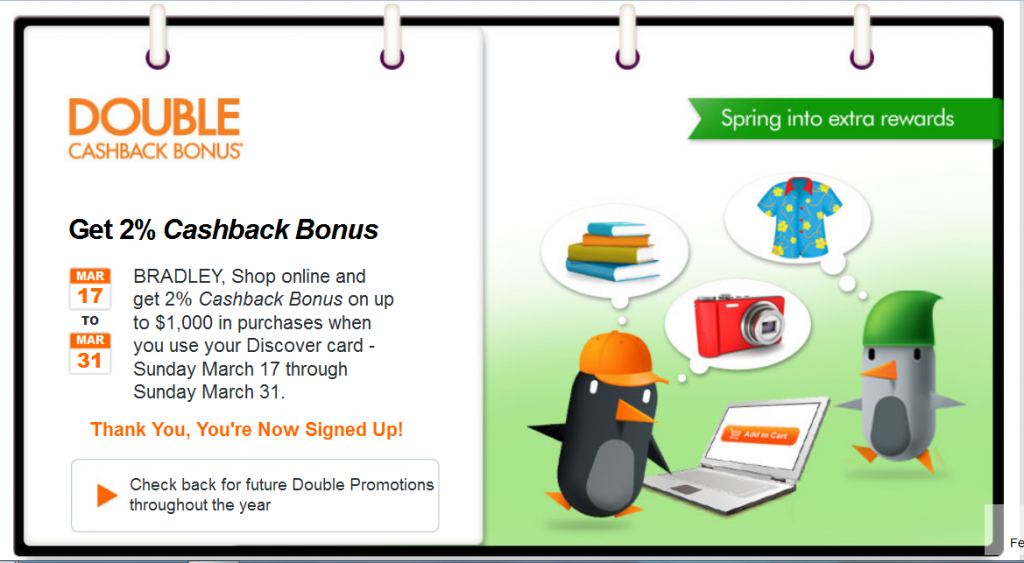 I am not a big fan of this offer, as online purchases can sometimes be tricky at earning cashback. It is not like you can go down to the store and pickup giftcards for future use. However, this does provide the opportunity to not only use a shopping portal, such as FatWallet, but also double dip with Discover rewards.
Save Money, Travel More!
Source: BradisBrad via FW
© 2013 – 2014, inacents.com. All rights reserved.