It amazes me just how much history and significant things you can find walking around your own town. One of the key icons that Cleveland is known for from an art perspective is the giant FREE stamp located downtown. Even I learned a thing or two about the history of the piece, as well as its symbolism for the struggle for freedom. The FREE stamp was quite a remarkable piece once you knew the real meaning of the piece.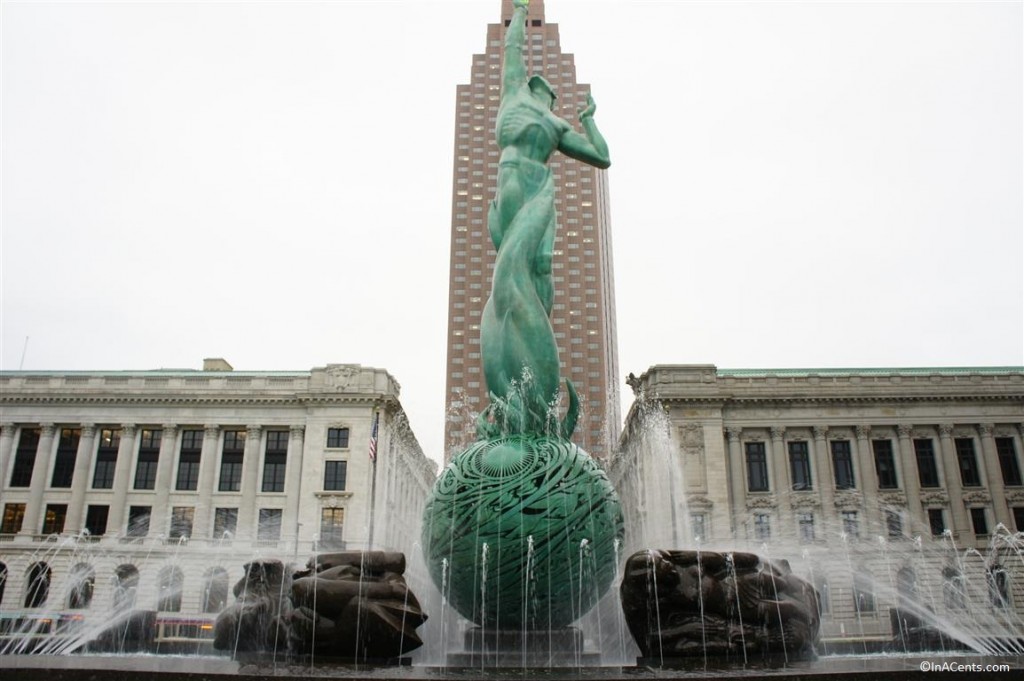 Also located downtown in one of Marshall Fredericks' iconic war memorials, called Peace Arising from the Flames of War (and also known as The Fountain of Eternal Life). Constructed in 1964, and rededicated in 2004, the memorial was funded by private donations, and dedicated towards those that served in World War II.
The main statue is surrounded by four (4) emerald pearl granite sculptures that were from Norway. For the traveler, the symbolism of the surrounding sculptures represent the great civilizations in human history, Nordic, Eastern, Southern, and Western cultures. Just think of all that has come out of each of those different parts of the world.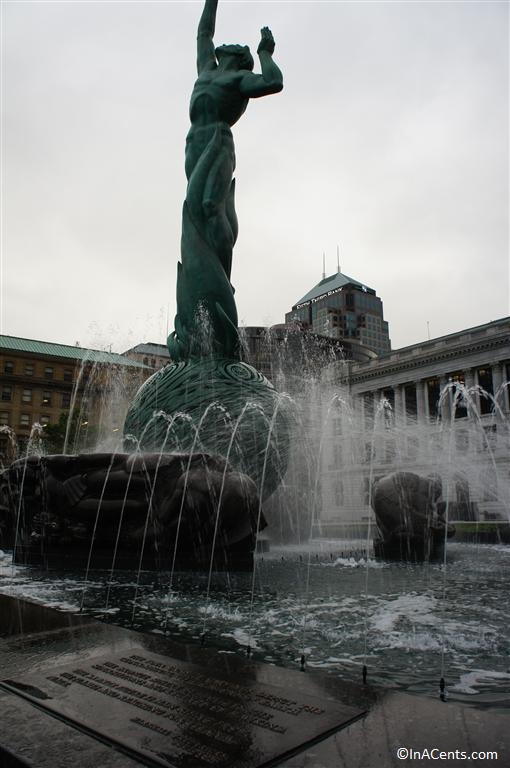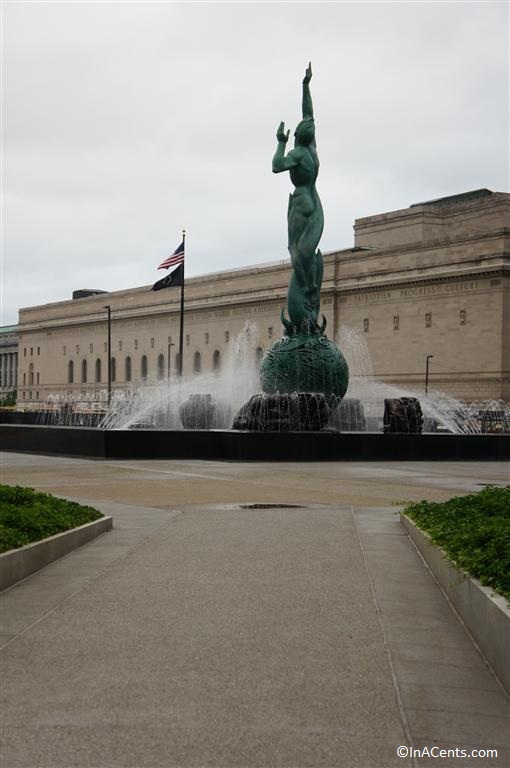 More importantly for the significance of the statue, the four cultures represented represent the main religious beliefs, as well as the idea for the existence of an eternal life. Therein represents the giant 35 foot bronze figure of man rising above the religious views that have spurred the majority of human conflicts.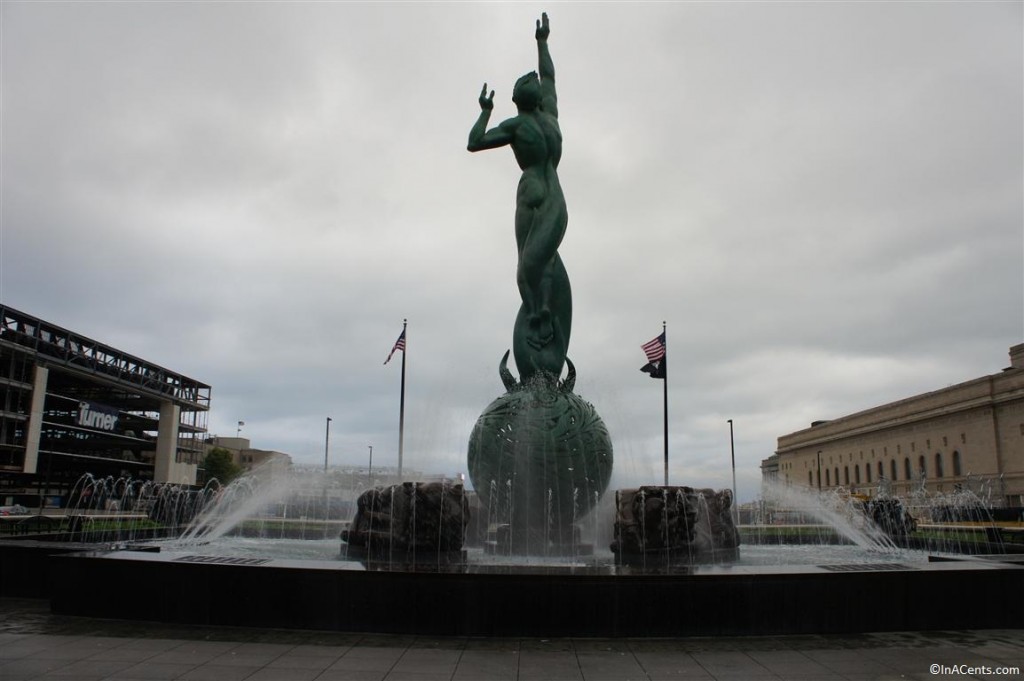 The figure is perched atop a globe, with flames of war surrounding him. According to Marshal Fredericks Tumblr page, the memorial symbolizes "…not a literal portrayal of any individual or of any of the destructive and ugly aspects of war, [but] rather it symbolizes the noble spirit of Mankind. [The structure] attempts to express a hopeful and inspiring thought that might be encouraging and helpful to those who are left behind."
Here I thought the statue was just a water feature. Very cool to learn the history and relevance of Marshall Fredericks work in our hometown!
Save Money, Travel More!
Resources:
http://marshallfredericks.tumblr.com/post/6383454503/the-cleveland-war-memorial-created-by-marshall
http://en.wikipedia.org/wiki/Fountain_of_Eternal_Life
http://en.wikipedia.org/wiki/Marshall_Fredericks
© 2013 – 2014, inacents.com. All rights reserved.