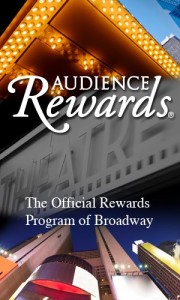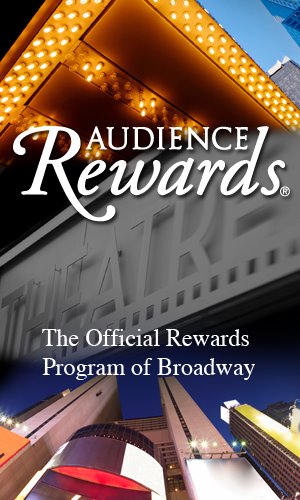 Good morning fellow Audience Rewards (AR) fans! Today the Audience Rewards (AR) program updated their Broadway trivia questions, which in turn means you can earn FREE airline miles and points in various programs.
All questions/answers were updated on our official Audience Rewards page.
Now, without further ado, we proudly present this week's trivia questions.
Which of the following are NOT considered an example of "Kinky Boots"? The platform boots worn by Elton John in his 1970's concerts
True or False? So far, the director of Rock of Ages, Kristin Hanggi, has not directed any other shows on Broadway. True
What was another play version of Chicago called? Roxie Hart
Which of the following musicals has Stephen Oremus NOT been music director of on Broadway? Hair
Brynn O'Malley, of Annie, is from what state? Michigan
The original Broadway production of Who's Afraid of Virgina Woolf played at what theatre, though it's now under a different name? Nederlander
For all things Audience Rewards, including all the latest free points and miles from the Points Play trivia questions, see our Audience Rewards page.
Save Money, Travel More!
Did you enjoy this post? Please consider connecting with us.
© 2013, inacents.com. All rights reserved.