I like seeing amusement parks and travel destinations getting in on the holiday shopping frenzy, especially because I would much rather be doing traveling anywhere than opening presents Christmas morning. Growing up, and when we had a Sea World in Ohio, I always imagined myself as a Killer Whale trainer. Imagine how life would be different if I followed my dream?
Sea World of Orlando is offering a special promotion, although very limited, of a free child's ticket with purchase of an adult ticket. However, compared to other discounts I have been able to find, this appears to be the best one available if you can travel during the promotional period. If you know of a better offer, let us know in the comments.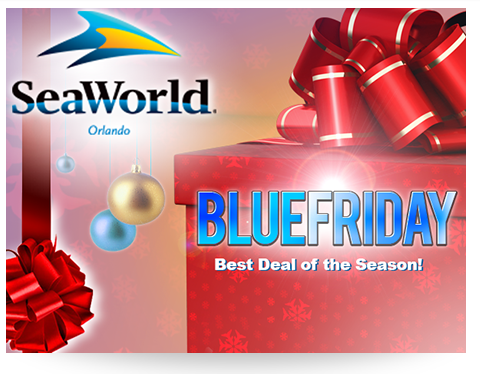 Purchase your adult single day tickets ($94.79 with tax) online by November 26, 2012, and receive a free child's (ages 3-9) Sea World of Orlando ticket. Limit two (2) free child tickets.
Tickets are only valid for visits until December 25, 2012.
Save Money, Travel More!
© 2012, inacents.com. All rights reserved.