There are some things in life that you just need to confront head on. This weekend I was encountered with the scenario of spending time with my family on a Hawaiian beach or with a bunch of dancing teddy bears. Darn you Groupon for bringing such interesting opportunities in front of me.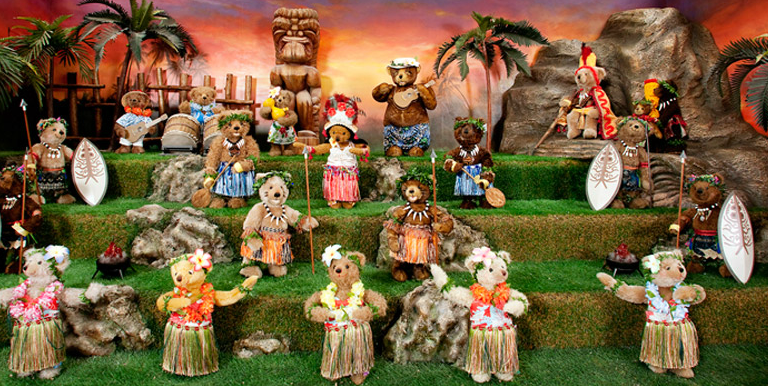 This week Groupon Hawaii offered admission to Teddy Bear World Hawaii, which is a 20,000 square foot museum and attraction. What I think really convinced me that Teddy Bear World might be a great adventure for our family is the 800 animatronic bears. Nothing like a bunch of dancing and singing stuffed puppets to jazz up your Hawaiian vacation!
Actually, while I think it may be completely cheesy, I think it will be a perfect use of an hour or two one day with the boys. My in-laws opted not to join us for the Teddy Bear World experience, but I think when they see the great photo ops we get with bear Mona Lisa, they will wish they had joined us!
Save Money, Travel More!
Did you enjoy this post? Please consider connecting with us.
© 2012, inacents.com. All rights reserved.