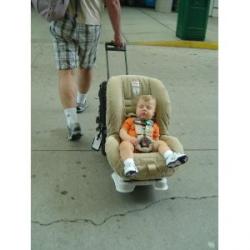 Disneyland hotel- Check
Hawaii mainland flights- Check
Oahu hotel- Check
Big Island hotel- Check (in-laws booked)
One of the major outstanding items for our summer vacation yet to be booked is all the vehicles, and we will need a lot of them. We have a multi-day stop over in LAX/Disneyland. Then we will be on Oahu about a week and the Big Island another week, and then return to Oahu for a couple of days before heading home. That means we need at least 4 vehicles.
We do not rent a lot of vehicles because we do not travel for work, and when we travel, we often drive our own vehicles or use taxis or public transportation. However, Hawaii will be one of those times where a vehicle is essential for us, especially since we are traveling with two kids, and now our in-laws will be with us for a portion of the trip. Unless I can figure out a way to get submarine-Finn McMissle to get us over to the islands.
We have decided that while in LAX, we might use Super Shuttle as opposed to renting a vehicle. I have a hard time justifying spending $200-250 on a vehicle that is just going to sit at the hotel. We will be spending our time at the Disneyland and California Adventure parks after all, not exploring the area. I learned on our trip to Disneyland in 2010 that we did not use the vehicle and it added an unnecessary expense for this trip. Our only real concern is that the Super Shuttle service provides enough time for LA traffic. Total cost for a Super Shuttle will be about $70 round trip for the four of us including tip.
While on the Hawaiian Islands though, we will absolutely want to have vehicles to explore. Usually my goal is always to score the lowest rate possible from one of the main car rental companies getting us into a vehicle that suits our needs.
In my opinion, the worst part of vehicle rentals when traveling with kids is the added expense of car seats. Having two (2) car seats adds $20 per day to the expense, and it is a cash cow for the rental companies. Yes we can bring them with us to save some money. However, we already will have plenty of luggage and things to carry with us. I do not want to added pressure of having to keep track of 2 heavy car seats in addition to all the luggage and two excited young boys and a wife eager to show off her new pedicure.
More importantly though, I do not want to have to worry that 1) our car seats arrive to our destinations, or 2) that they arrive in one piece and undamaged. The last thing I want to have to do when getting off the plane is worry about filing a claim and then having to rush out and purchase a new car seat. It all is an added headache I would like to try and avoid, and thus why we are kind of at the mercy of paying the fees to the rental car companies.
Well fast forward to this past week, and I learned an excellent little piece of advice from an article that The Frugal Travel Guy posted from AutoSlash.com. I was well aware of the benefits of our AAA membership to receive discounts on travel accommodations. I also have used AutoSlash before to test out prices on vehicles. However, what I did not know was that members of AAA receive a free car seat when using Hertz, which can be entered directly into AutoSlash's website. Considering we need a vehicle in Hawaii for about 15 days, that little piece of information can save us $150 in car seat rentals, as well as becoming loyal Hertz patrons.
I will admit, we have never used Hertz before. Not because they are not a great service, but because I was always able to find cheaper rates for what ever other trip we needed a vehicle on somewhere else. With the AAA discount and free car seat option though, I will be weighing the options to see if the price comparison justifies booking exclusively with Hertz for our Hawaii vacation.
So off I went on a journey to start researching and reserving vehicles using Hertz. Until I remembered an article from Million Mile Secrets several months ago offering free Hertz #1 Club Gold membership. I even wrote my own evaluation of the Hertz promotion stating you need to remember to cancel the "free" membership at the end of a year so you do not get charged.
So the cool thing is that even though the original promotion has expired, you can still sign up for a free Hertz Gold membership (a $60 value) through March 31, 2012. Since I had not signed up prior, and knew we would likely be using Hertz, I went ahead and signed up for a new membership account. I already marked my calendar though for a year from now to remember not to get charged for the recurring Hertz Gold membership fee.
Now that I have a Hertz Gold account, I realized we also now score another added bonus from the program…"pay less on the rental of infant and/or child seats." The only problem is I have not been able to locate solid information of what the discount is for child seats through Hertz Gold.
While I continue to search for the best deal, I went ahead and reserved a mini-van for our Oahu portion of the trip using AutoSlash. It is not cheap at $495.05 for a week, not even including an additional child seat yet. What I am really hoping to do is see how AutoSlash compares to my own searches over the course of the next several months since they will rebook if a cheaper rate becomes available. Like car rental companies, no credit card is needed to make the reservation, and I can cancel at any time should I find my own cheaper rate. It will be a nice barometric to compare against.
Approximately 24 hours after submitting my reservation on AutoSlash, I received an email that the reservation has already been rebooked at a lower rate, $471.33, saving us $23.72. It is a small start, but I continue to be optimistic to see how much AutoSlash can save us.
© 2011, inacents.com. All rights reserved.