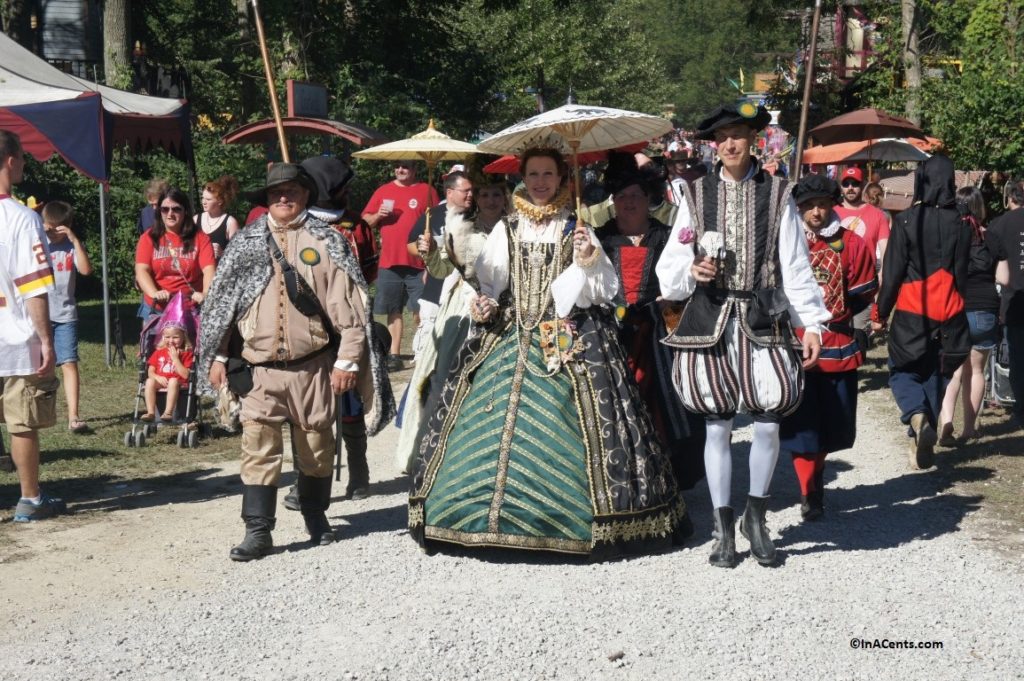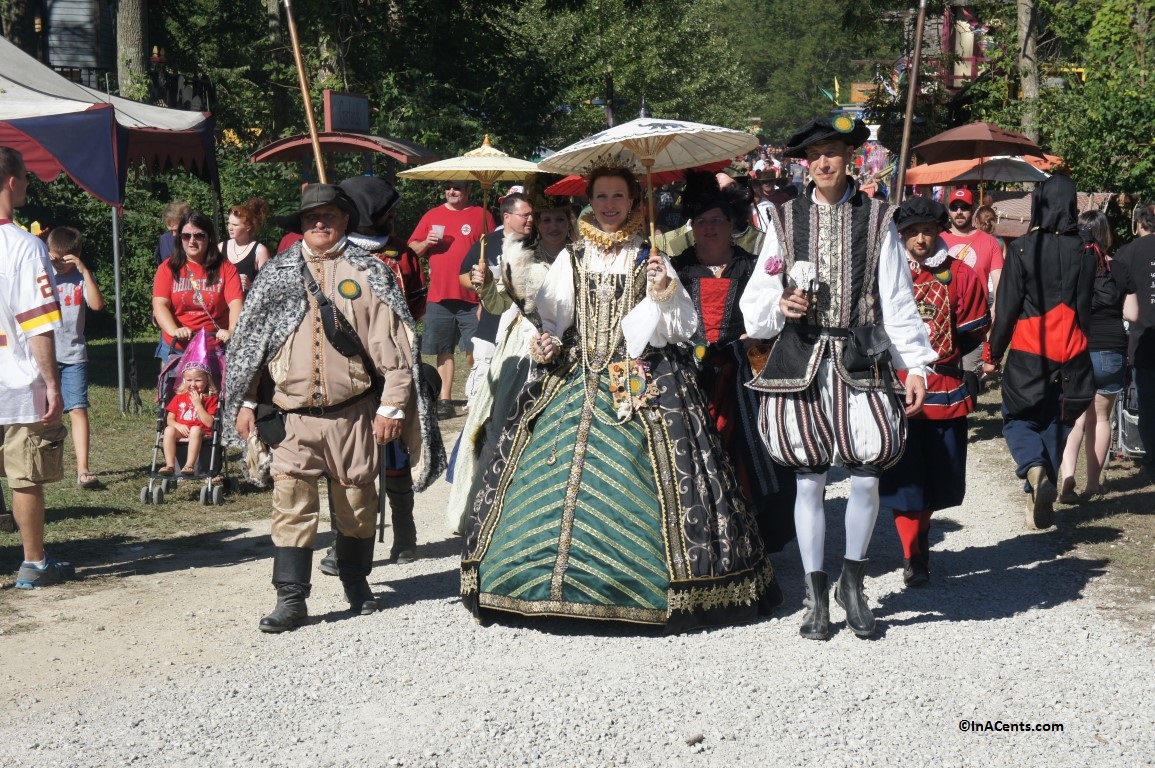 There are only so many ways to travel back in time or to another place. Sure our family travels a lot and gets to experience different places and cultures. However, getting to really dive into another worldly experience gets tougher.
One could visit the various comic convention style events taking place each weekend around the country, but then you would just be dressing up and hanging out with like minded individuals in a hotel convention hall. The experience lacks the all encompassing environment.
You could also take a trip to any Disney theme park and experience the incredible storytelling and environment, but that comes at a substantial price.
However, a hidden gem in the heart of Ohio is the Renaissance Festival. Visiting the Ohio Renaissance Festival is more than just dressing up and going to your local fairgrounds for a weekend get-together. The entire property was specifically built for the annual event that takes place on the weekends between the beginning of September until the end of October.
You enter the grounds through the facade of a medieval castle, and if you are lucky enough to be there at park opening, you will be greeted with a show.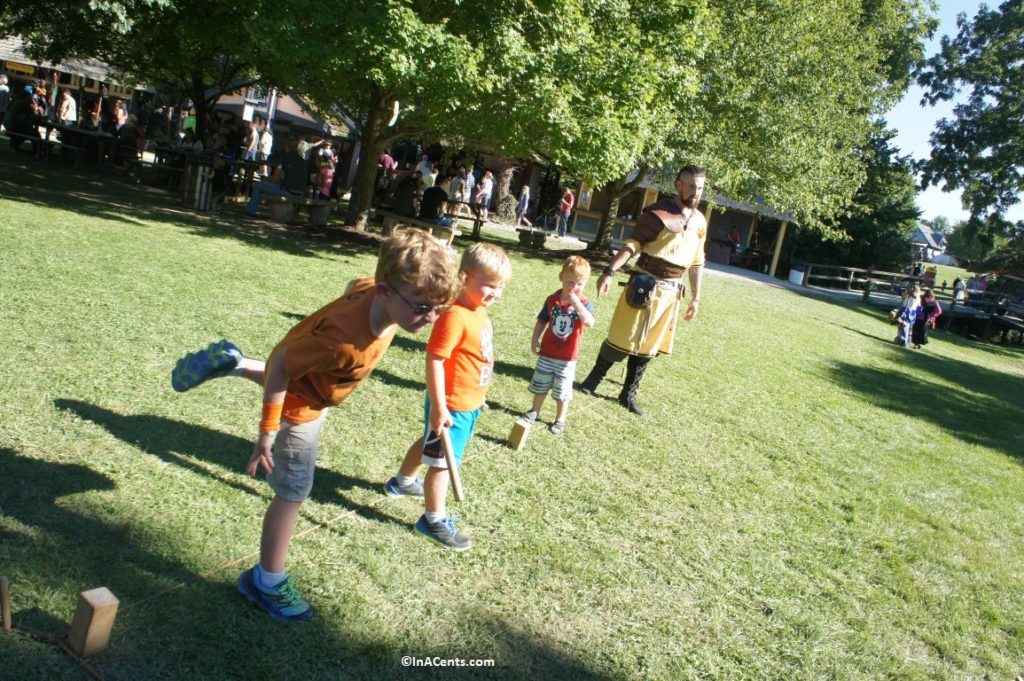 Once inside the walls of the castle, you travel back into time with not only actors dressed in traditional medieval clothing, but also the guests take the time to play the role of elves, fairies, knights, and townspeople. The Ohio Renaissance Festival is people watching at its finest.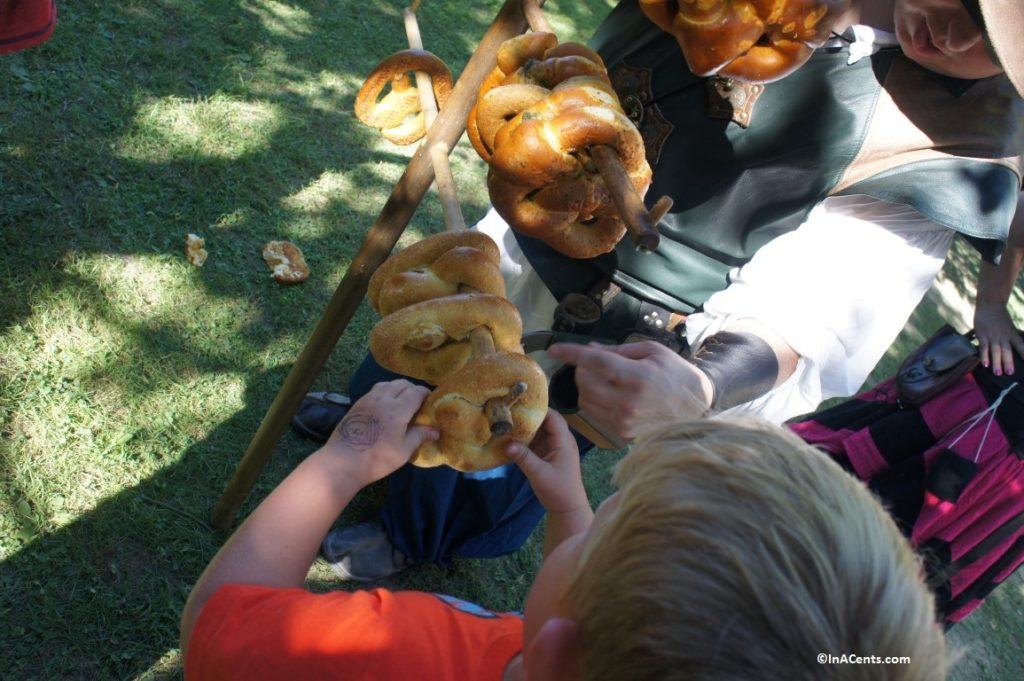 You will also experience shops selling everything from weapons (real and kid friendly versions), food, jewelry, to musical instruments. There are medieval style kid rides and games throughout the property. Our favorite part is the variety of shows that take place at various stages throughout the property.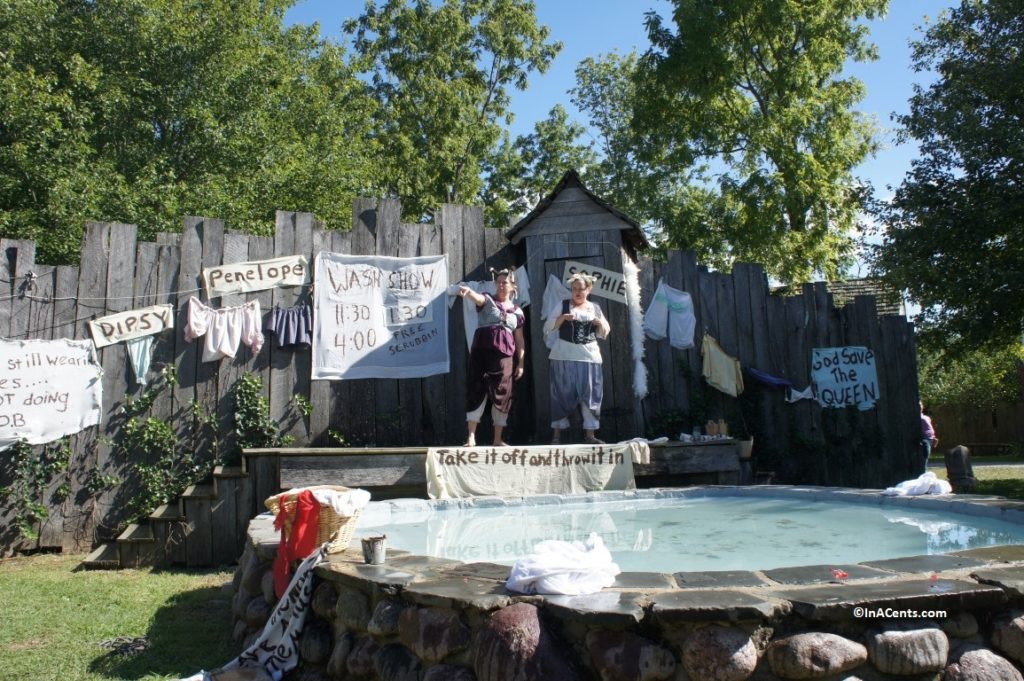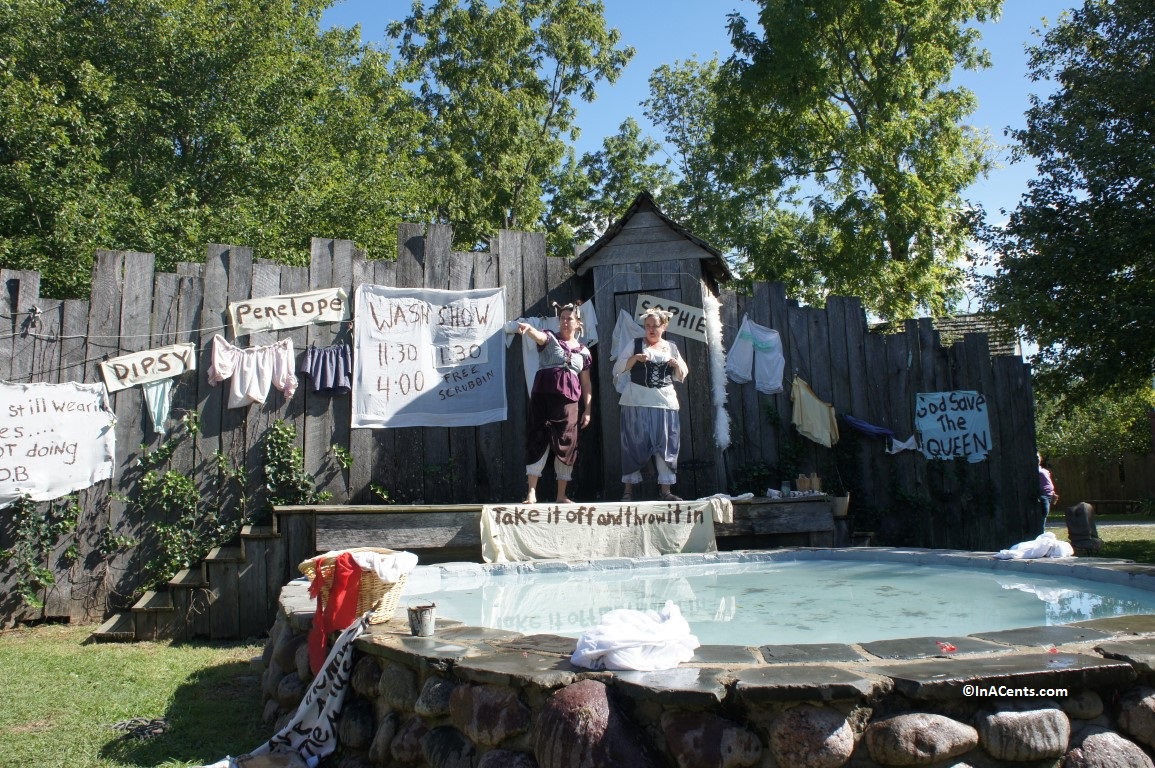 During the 2015 Ohio Renaissance Festival, we enjoyed the Mud Show on a particularly cold day. This year we opted to enjoy the Wash Show.
Two women set out on a journey to find a suitable mate for her sister and not only is the show funny, but you might will get wet if YOU do not put on a good show.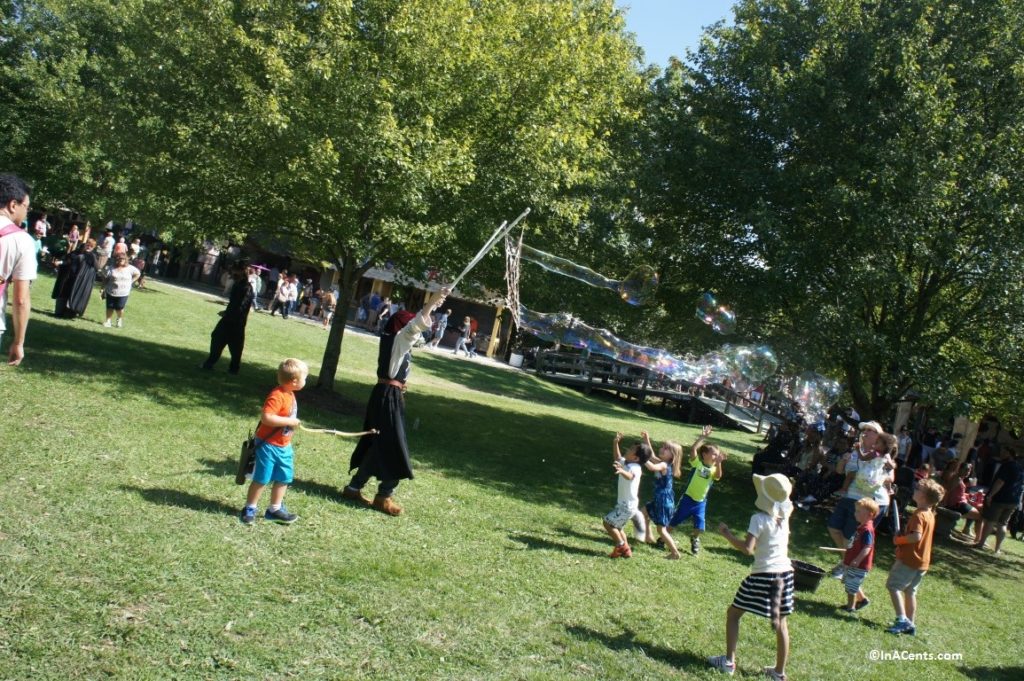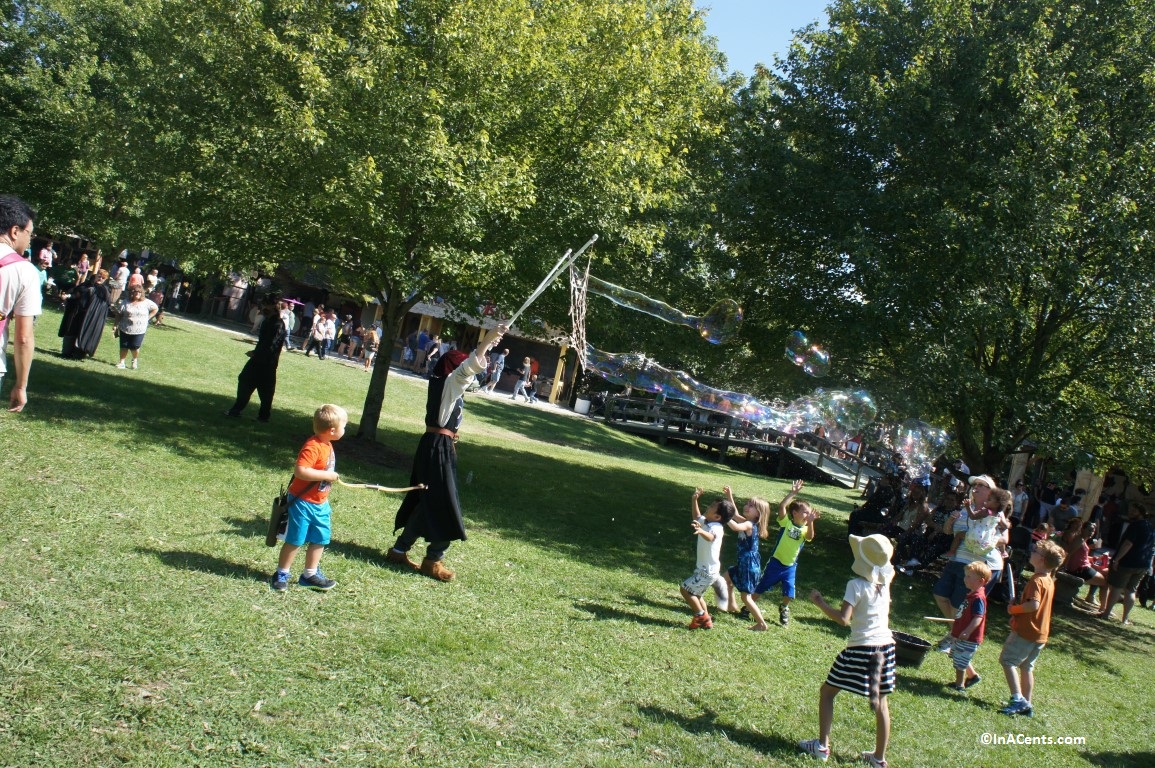 We love the Ohio Renaissance Festival, but do keep in mind everyone there working is an independent contractor. Therefore, the actors in the shows reach out for tips. Everyone walking around selling stuff from pretzels to fairy experiences are looking to get paid just like you might experience back in the medieval days.
While the Ohio Renaissance Festival is a great time, and you can experience it without all the extras, the cost can add up very quickly since everything there is an additional cost. Bring cash as some vendors may not accept credit cards.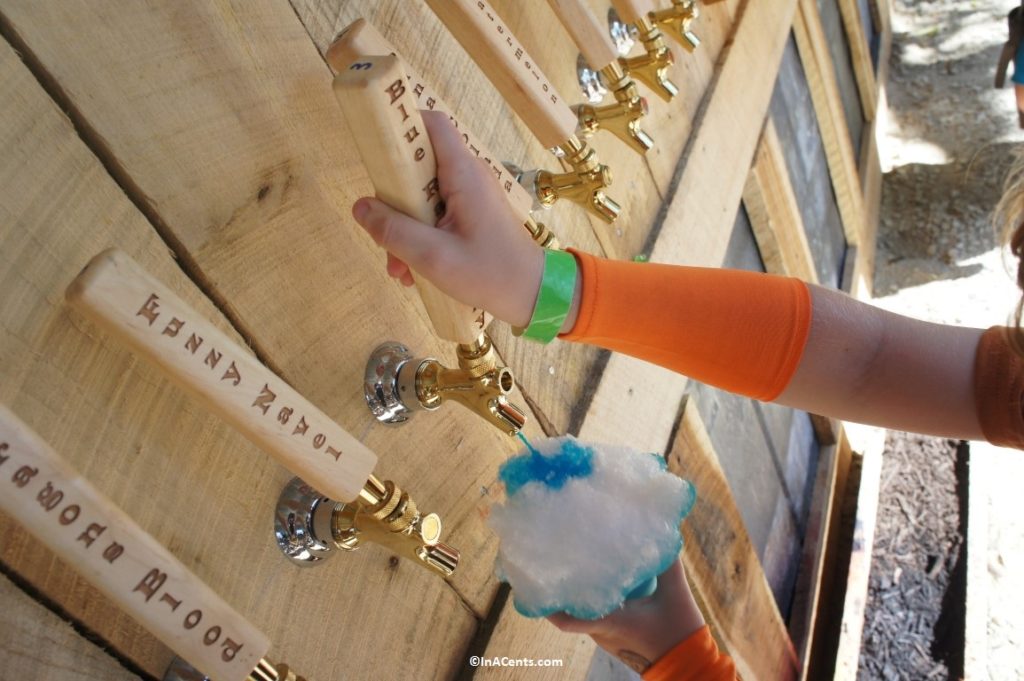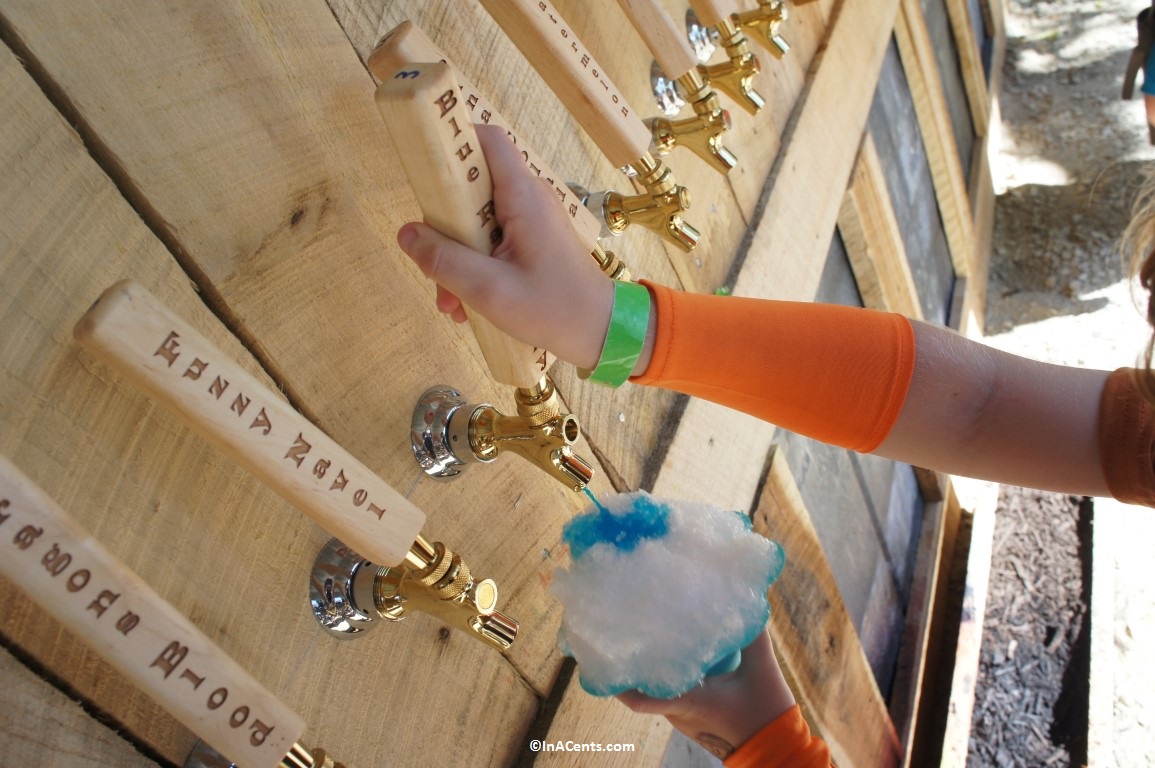 We hope you get a chance to experience the Ohio Renaissance Festival, as it is well worth the time to walk the grounds and really indulge in what it might have been like to live during the medieval days. Also plan out which weekend you would like to visit, as there are various themes taking place throughout the duration of the event.
Website – Ohio Renaissance Festival
When: September 3-October 23, 2016
Tickets are $21.95 (adult) and $9.95 (child); however, tickets are discounted when purchasing online. Plus, save $4 per ticket through the US Family Guides website.
You can also purchase reduced tickets on Groupon starting at $14.75 each on select days.
Link: Ohio Renaissance Festival Tickets (affiliate link)
We were provided tickets to visit the Ohio Renaissance Festival, but all opinions are those of the author.