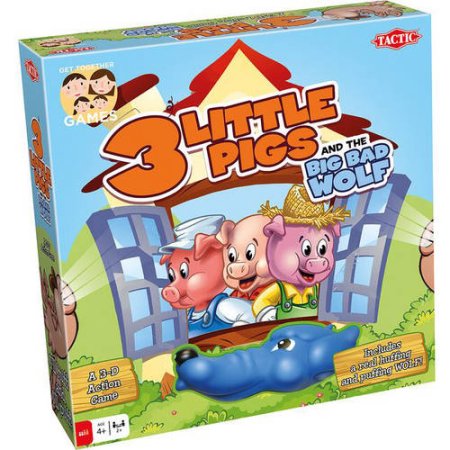 Our kids are at the ages where they want to play board games. So we are excited to see the release of the new 3 Little Pigs game now available.
Help the three little pigs on their adventures as they build their houses and hope to avoid the huffing and puffing, Big Bad Wolf, just like in the well-known fairy tale. The 3 Little Pigs game combines skill and a dash of luck. Kids will love the soft and squeezable Big, Bad Wolf that actually huffs and puffs the pig's houses down!
Now Available at Amazon
And Walmart.
You can get additional information from Tactic Games on Facebook, Twitter, Pinterest, and YouTube.
Review 3 Little Pigs Board Game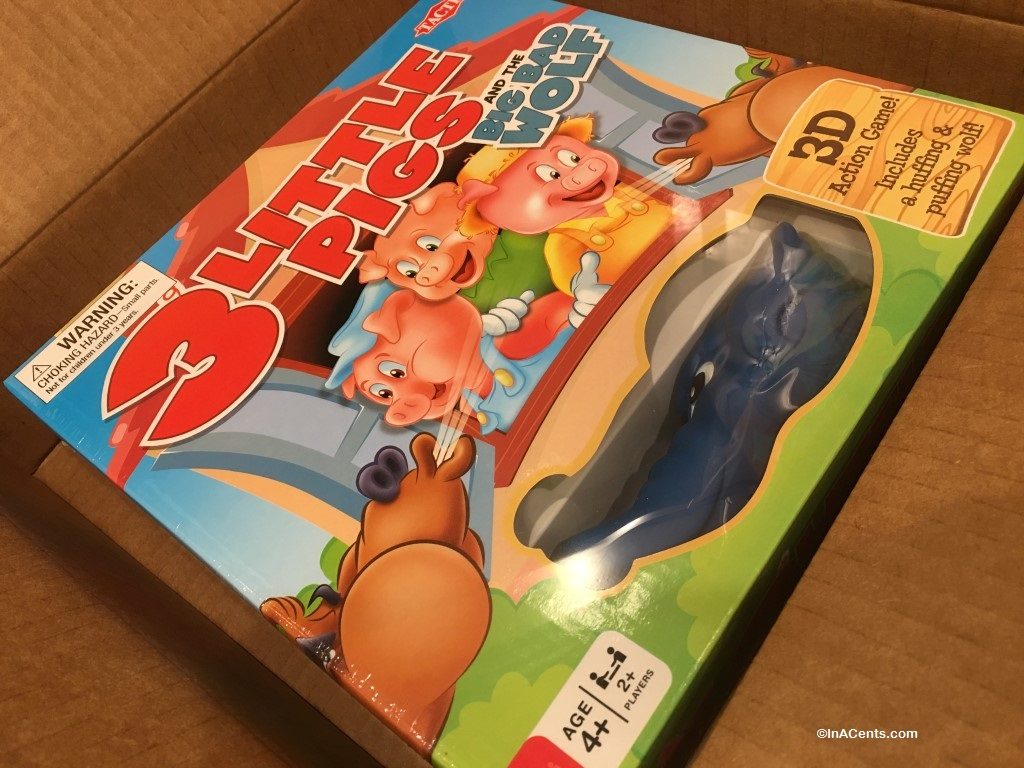 We recently received a copy of the 3 Little Pigs game and played it with our family.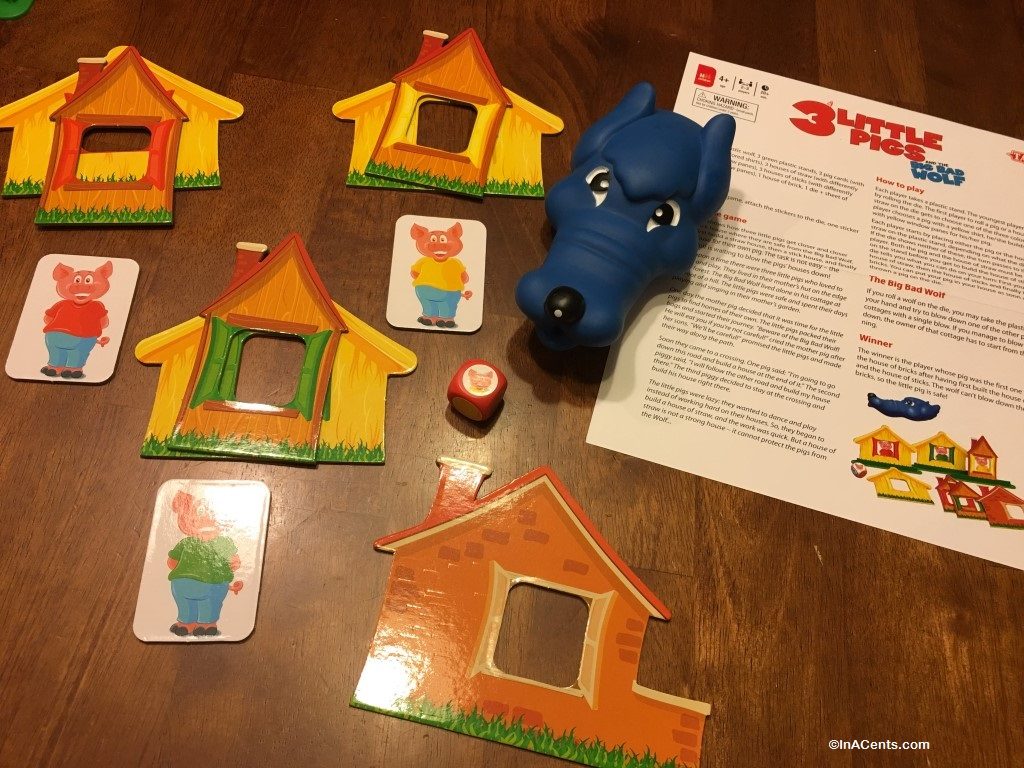 Fortunately, we have 3 kids, making it easy to play the role of the 3 pigs in the game…though fighting over the color of each pig and associated houses needs to be negotiated despite the rules saying the dice tells who gets to pick.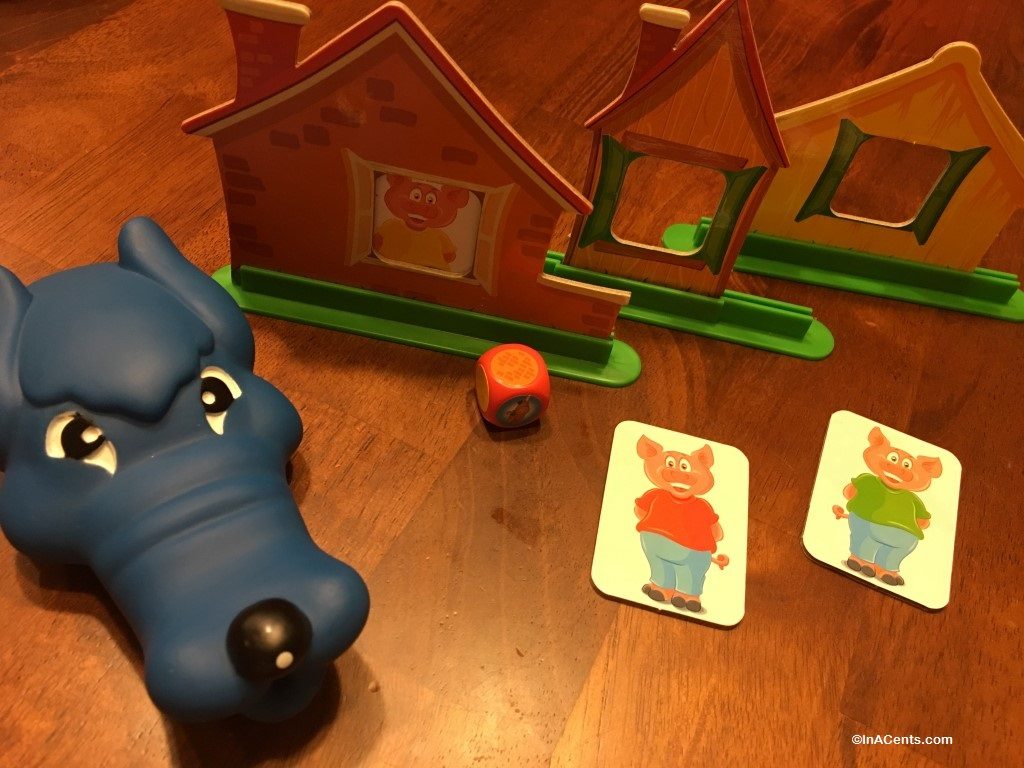 The game is simple and easy for kids to learn, even with a wide age range. Ours are 7, 5, and 3, making them an ideal age to play. We also liked that the pieces were easy for our youngest to maneuver and insert into the bases.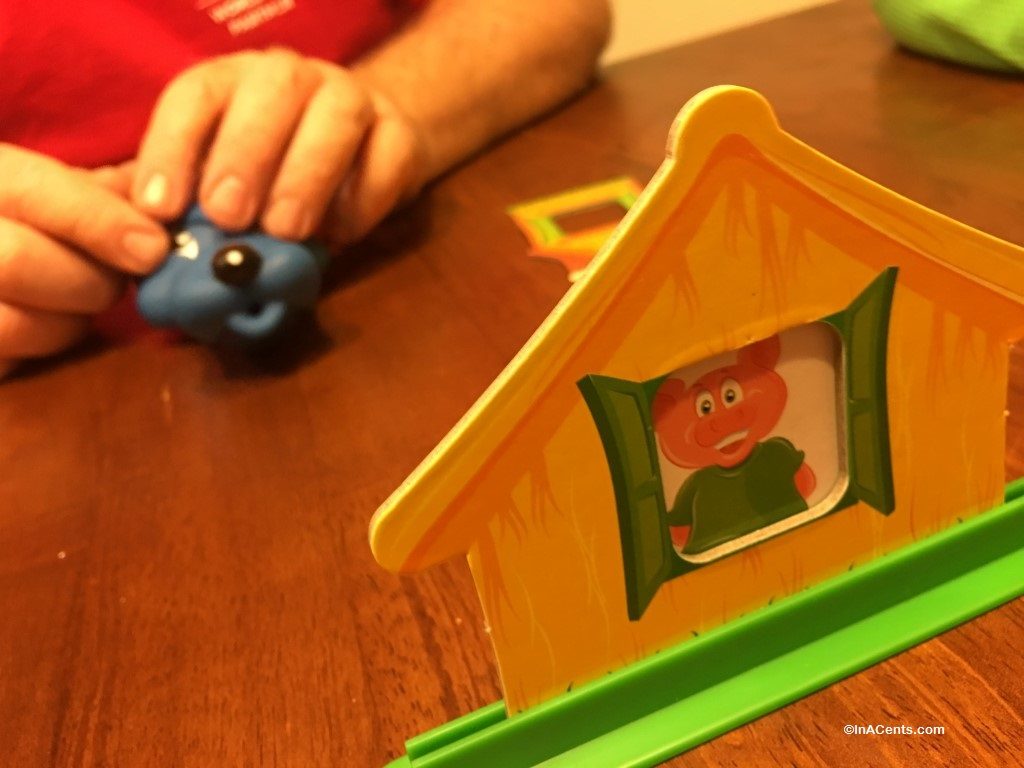 Kids take turns rolling the dice and first have to get their board set up with a pig and straw house. As play progresses, they have to use the dice to upgrade their house from straw to sticks and finally to brick. However, the wolf hides in the shadows waiting to blow their houses down when he comes up on the dice.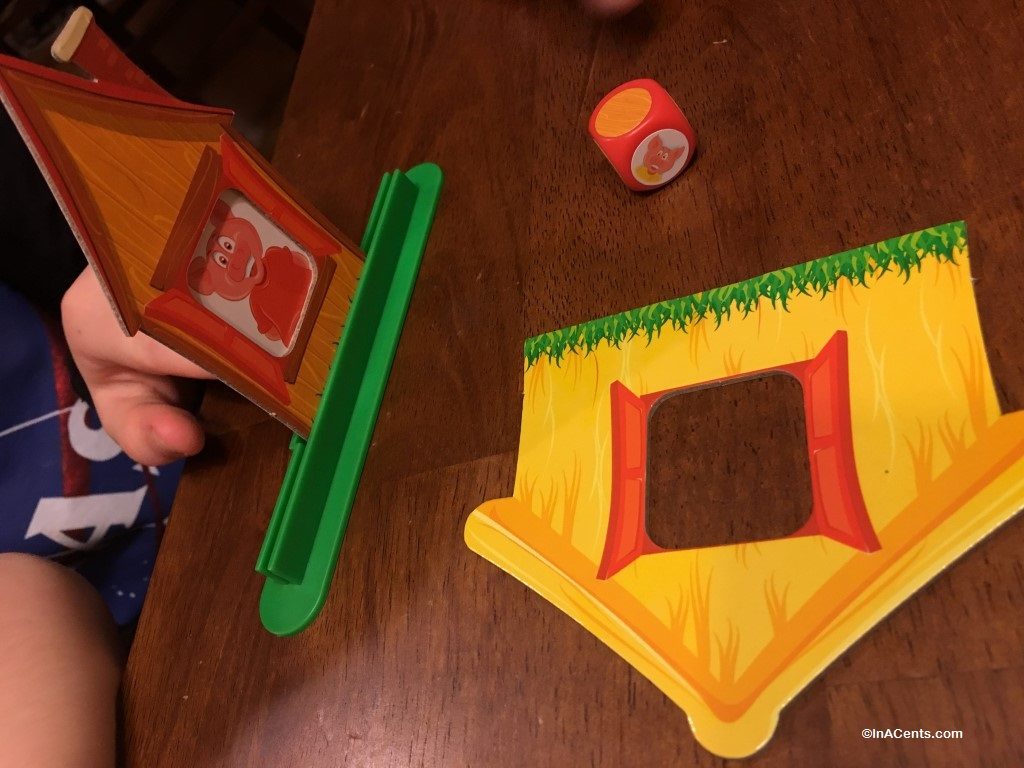 Our kids loved it once they understood the rules of play. While they got excited when it was their turn to blow their brother's house down with the wolf, there was a certain finesse that needed used to get it to work. Our kids tended to "cheat" using the wolf, but also their own breath to properly work.
As a parent, we appreciated the heavy duty construction of the pieces to help ensure they last more than just a couple rolls of the dice.
After several rounds, our kids confirmed it was fun and entertaining.