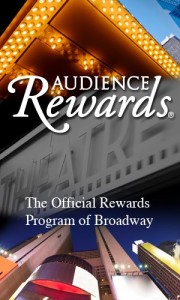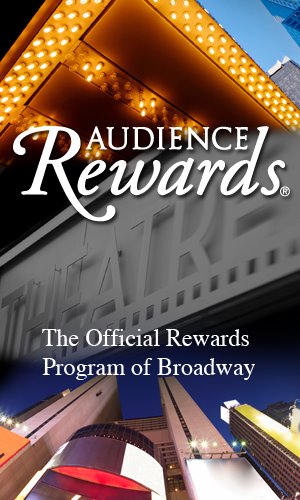 Good morning fellow Audience Rewards (AR) fans! Today the Audience Rewards (AR) program updated their Broadway trivia questions, which in turn means you can earn FREE airline miles and points in various programs.
All questions/answers were updated on our official Audience Rewards page.
Now, without further ado, we proudly present this week's trivia questions.
What musical boasts the 2013 Drama Desk Award Winner for Outstanding Actress in a Musical? Cinderella
In which of the following Jersey Boys songs does Frankie Valli's character NOT have the lead vocals/solo line? December 1963 (Oh, What a Night) (Repeat Best Buy question from 4/7/12)
What is the first song that "Guy" and "Girl" sing together in Once? Falling Slowly (Repeat Best Buy question from 4/7/12)
Condola Rashad's mother is famous for starring on what sitcom? The Cosby Show
The movie version of Newsies was released in what year? 1992 (Repeat Besy Buy question from 3/27/12.)
Which of the following is NOT a special affect/feature in Pippin? Rainfall
For all things Audience Rewards, including all the latest free points and miles from the Points Play trivia questions, see our Audience Rewards page.
Save Money, Travel More!
Did you enjoy this post? Please consider connecting with us.
© 2013, inacents.com. All rights reserved.