REVIEW BUSCH GARDENS WILLIAMSBURG CHRISTMAS TOWN – Around November of each year, I get the itch to return back to a large City to see it decorated for the holidays. It was only a couple weeks ago that my wife and I were chatting via text message, and out-of-the-blue I asked if she wanted to go to Chicago one weekend. The nostalgia of seeing the Big City had flicked on inside me, and I was off to the races looking for deals, despite already being committed to spending Thanksgiving in Williamsburg.

Following a day of colonial living, we were headed to Busch Gardens Williamsburg for the opening day of Christmas Town. First up, was Santa's Fireside Feast. Tickets were pre-purchased for a specific date and time, and ours just so happen to be right as the park was opening. While we had limited availability of options, what we did not expect was that there would be a long line of traffic getting into the grounds, than an equally long amount of lines at the gates, followed by a hike back to the Castle O'Sullivan building where the feast was held. Even getting to the park a half hour ahead of our slot resulted in being about a half hour late getting into the feast.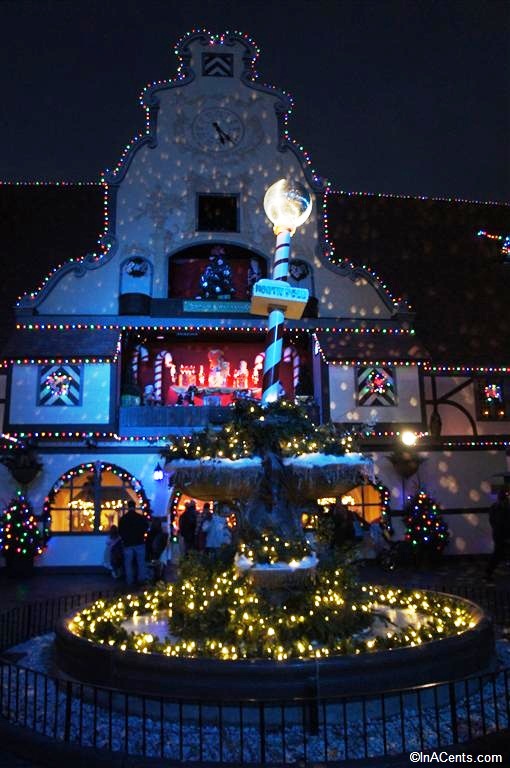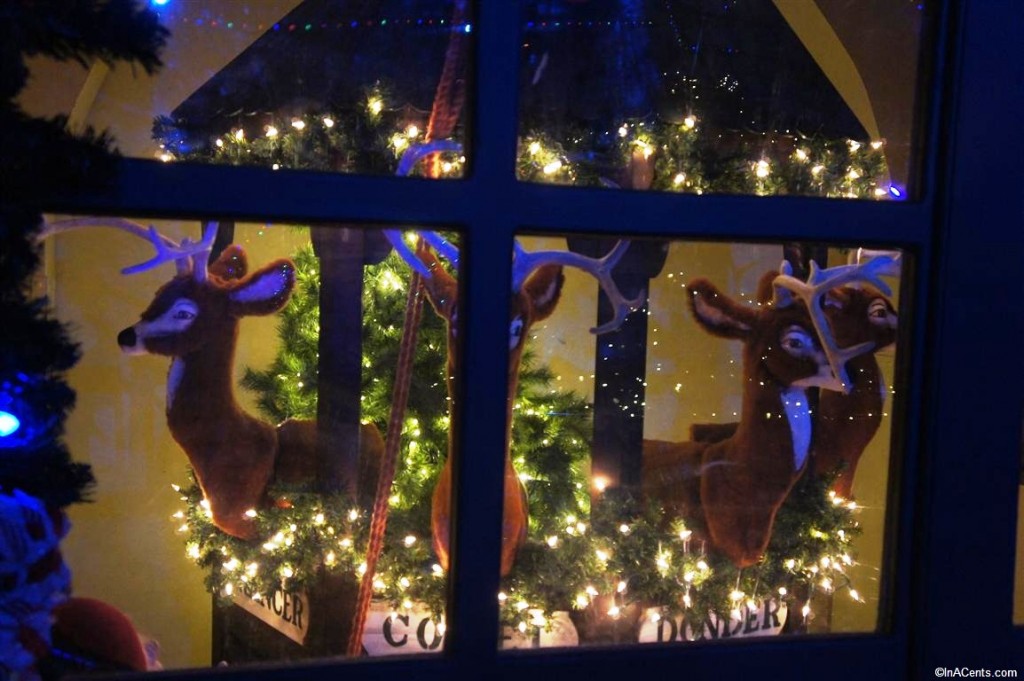 Fortunately, the elves did not fluster and immediately escorted us into the event. Once inside the feast, Santa was already on stage taking pictures with children, people were wrapping up eating at the buffet, and it was almost story time. Ironically, being late was kind of nice because it allowed us to get right up to the buffet to get food, and by the time we were done, there was no waiting for Santa.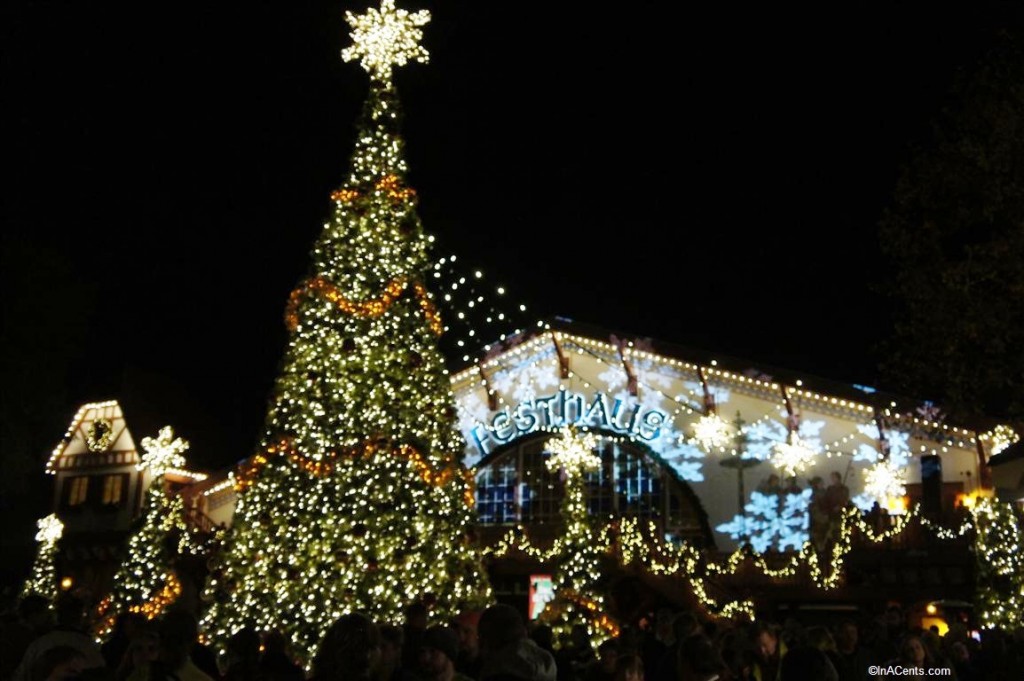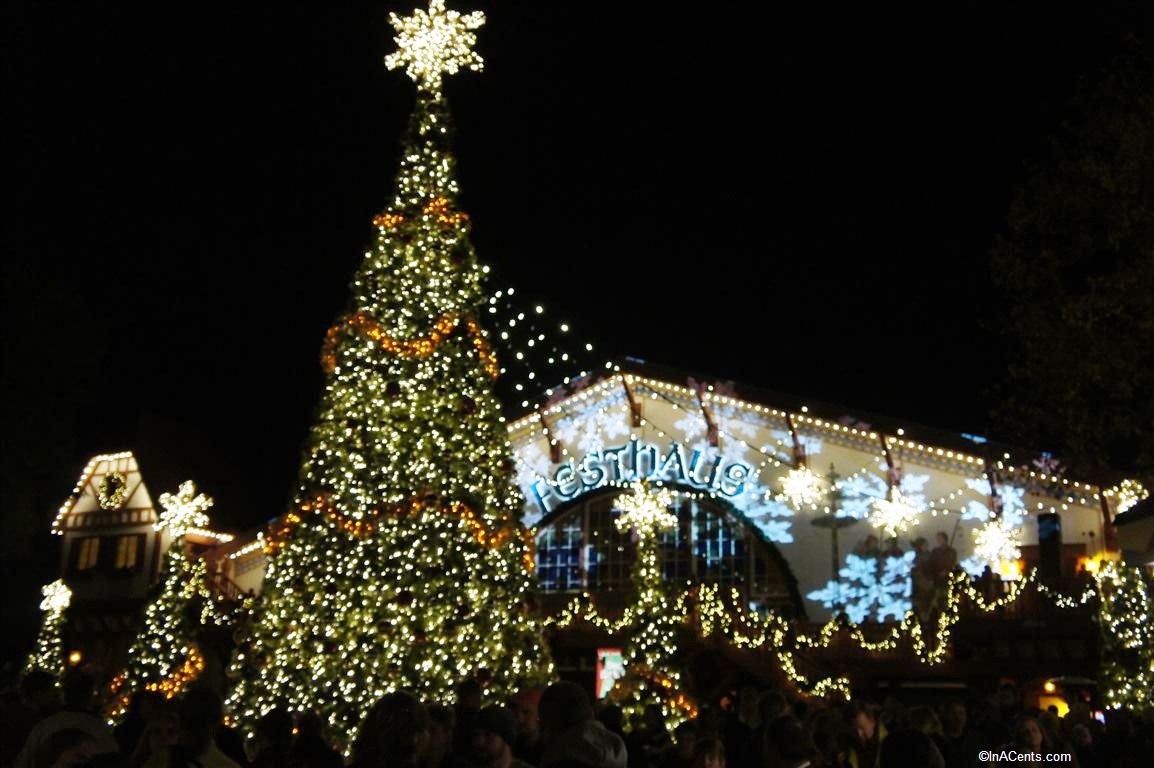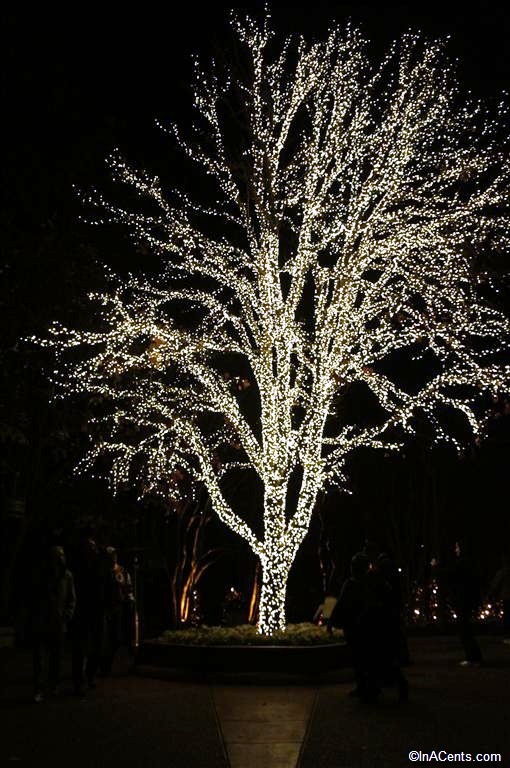 While not the highest end of food, for a buffet the selection and quality of the food was superb. Everything from turkey, pork, beef, vegetables, pastas, to kid-friendly hot dogs, mac-n-cheese, and chicken nuggets. Following the meal was a spread of chocolate chip cookies, made my Mrs. Claus of course, and some red velvet brownies. All-in-all, not bad for only $25.00-$30.00 per adult, $17.00-$20.00 children (ages 3-9).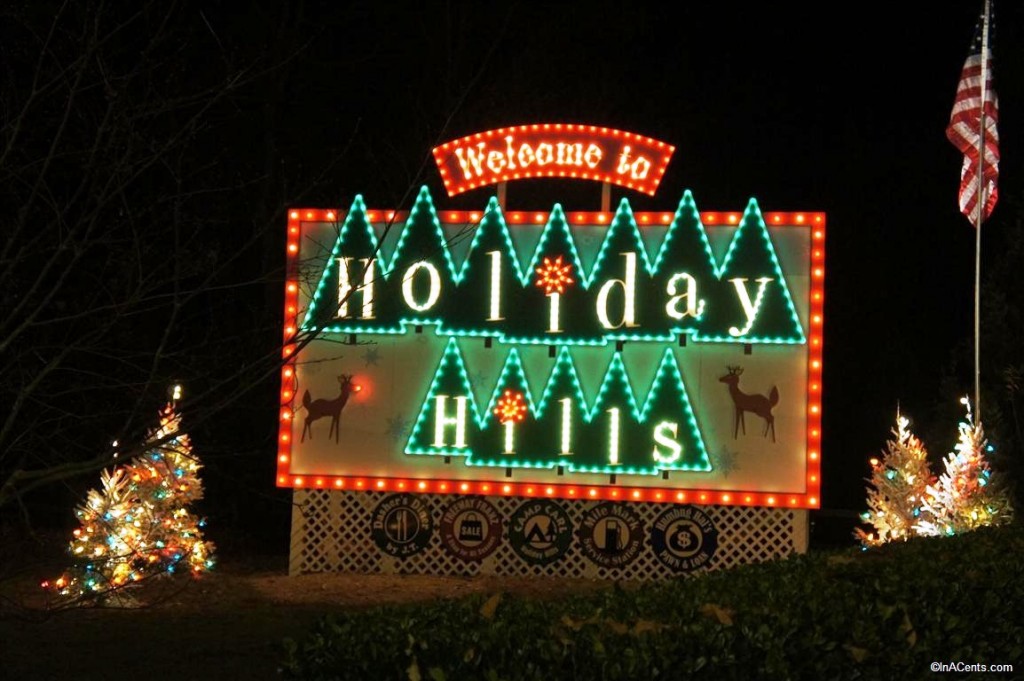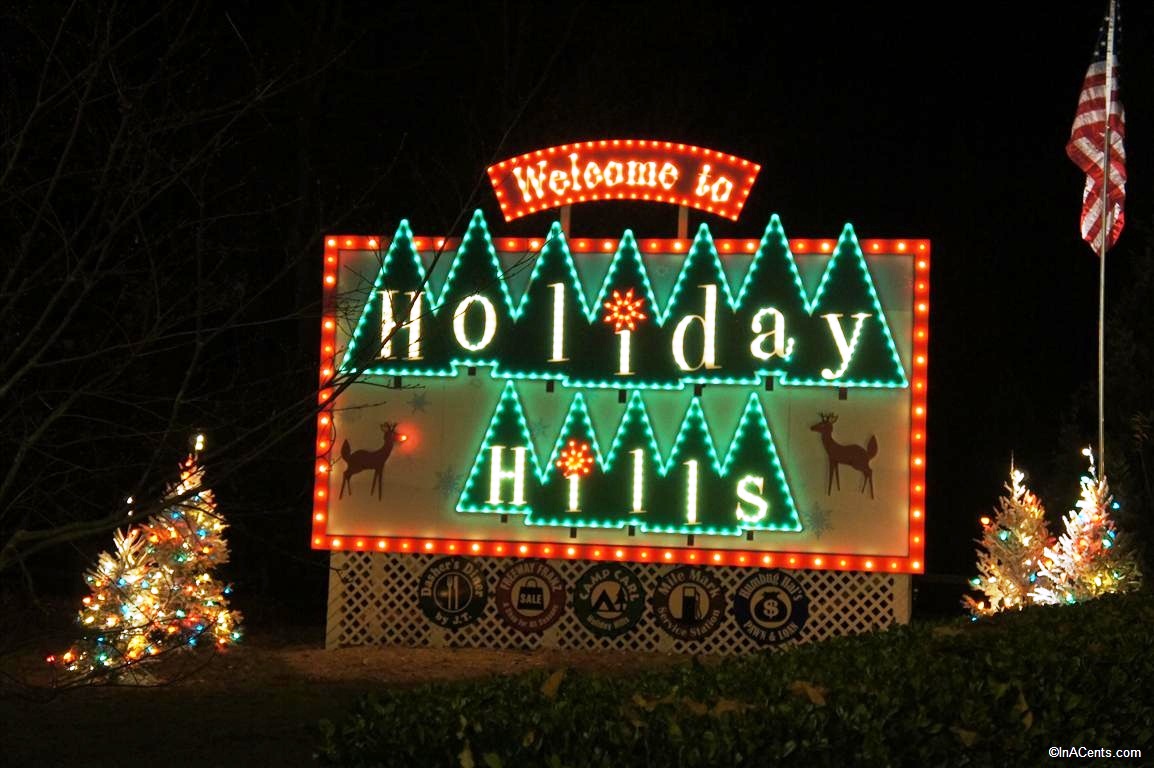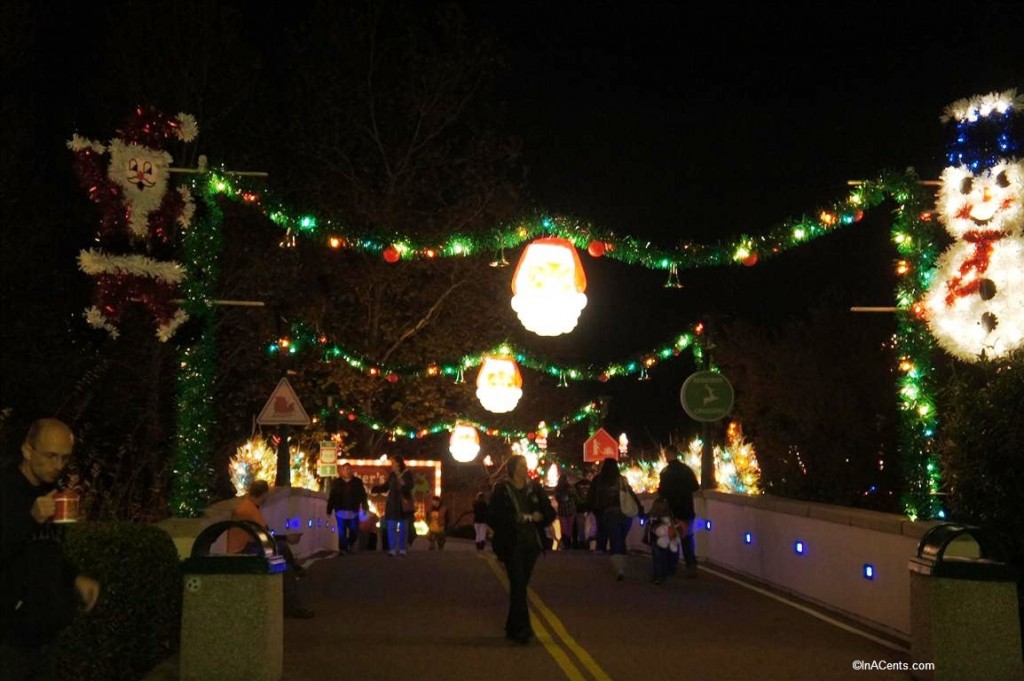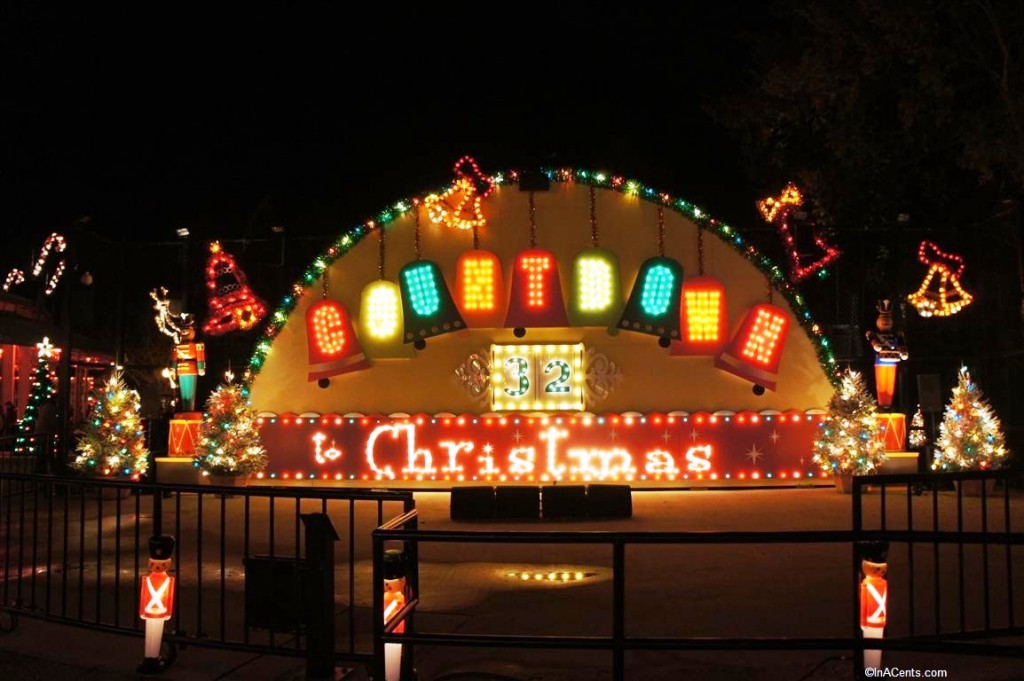 By the time we wrapped up our meal and visit with Santa, the park was bustling with people. Casually walking around the park and the various Countries, everything had substantial lines (even a 45 minute wait just to see the Penguins). So we just casually meandered our way through the park taking in all the sights and sounds.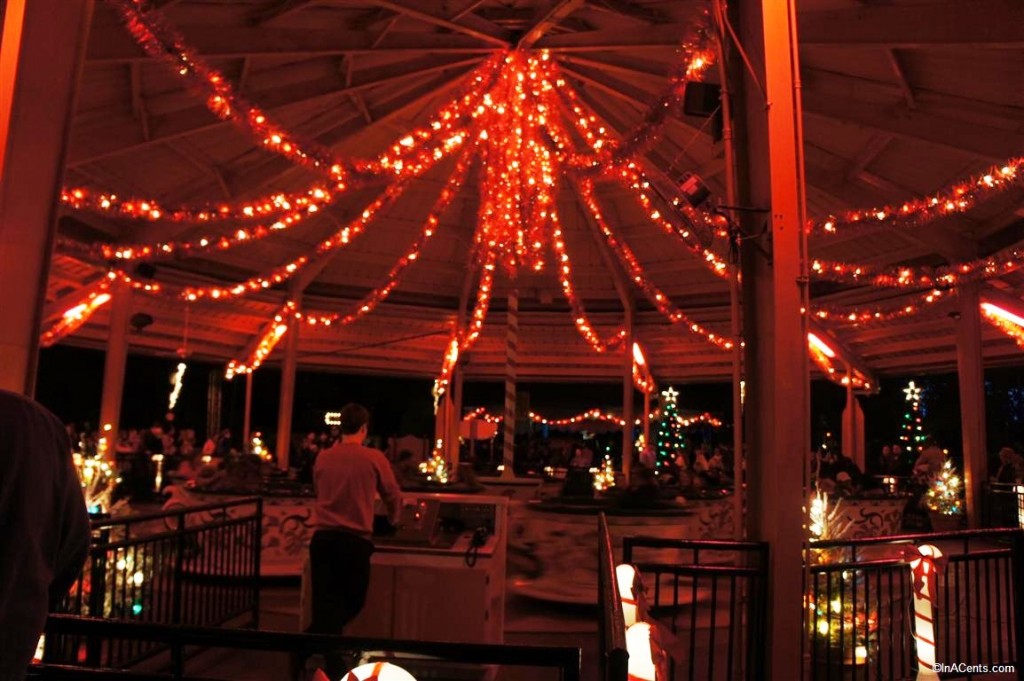 The surprising aspect about Christmas Town, and was actually quite impressive, was that most of the rides in operation has been renamed and themed to coincide with the Christmas holiday. Just thinking about the manhours that were required not only to string millions of lights, but also rebranding all their rides must have been a monumental task.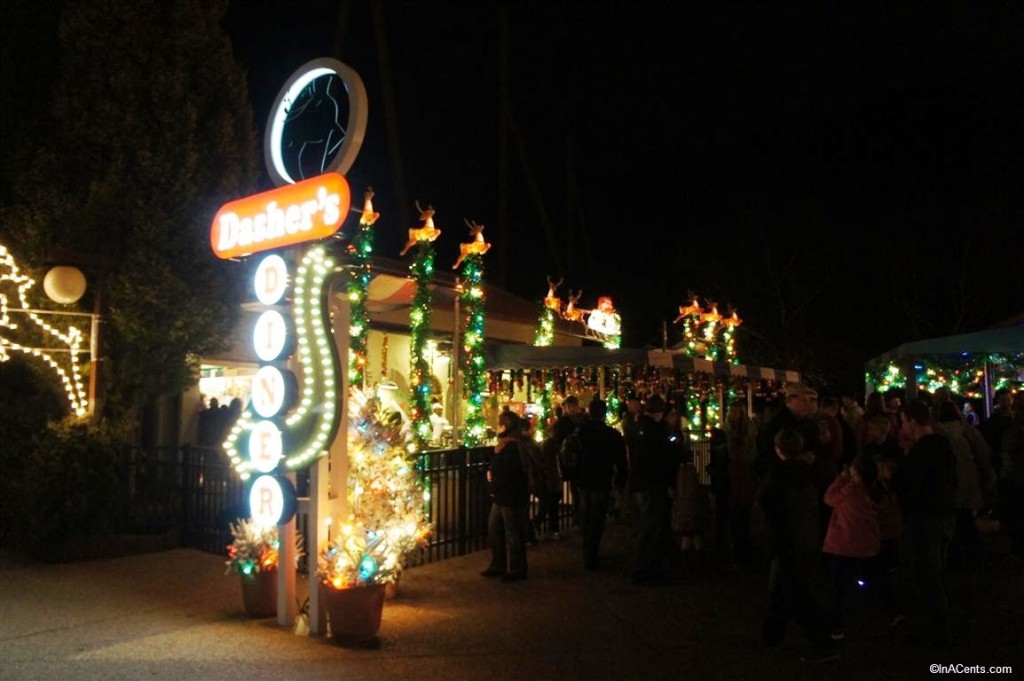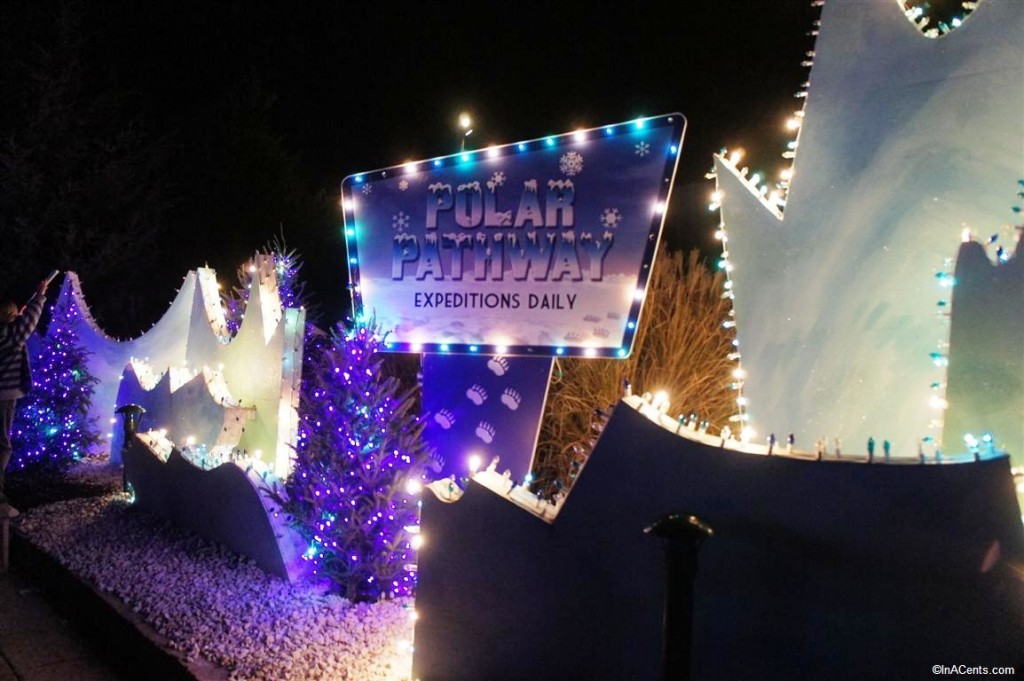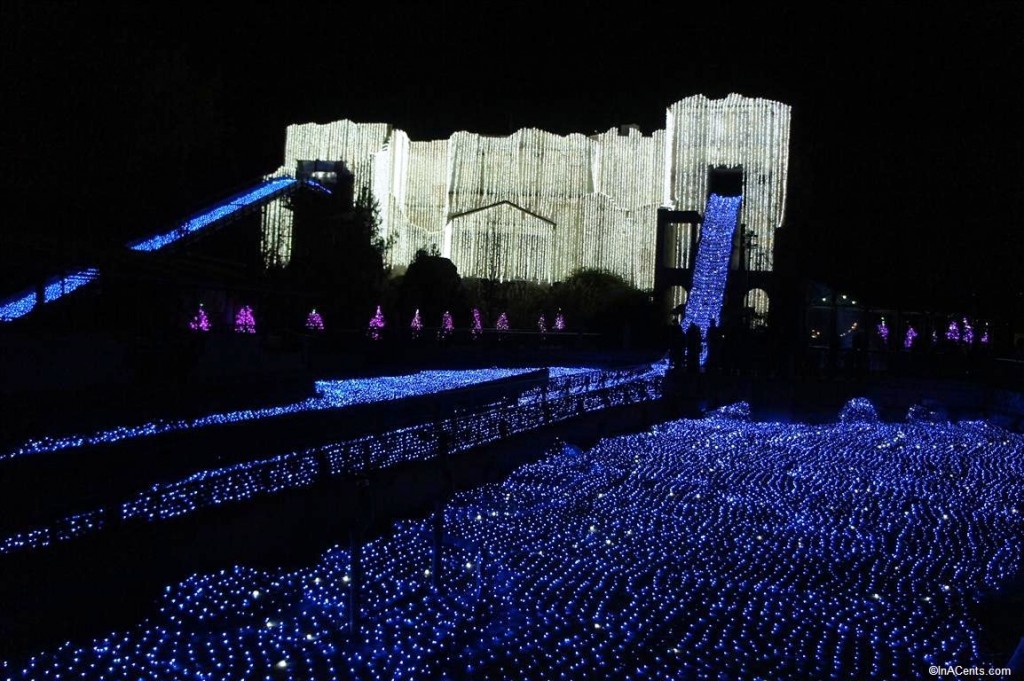 We were not there for the rides, and really only wanted to see the decorations and the layout of the park. I felt like we were in a condensed version of Disney's Epcot, which the Mrs. and I really enjoy anyways. We would have liked to see more shows, but they were all extremely crowded, and as it was, getting the boys to sit through a late showing of Sesame Street's Christmas show was probably as good as it was going to get. Yeah, who is the daddy rockstar now?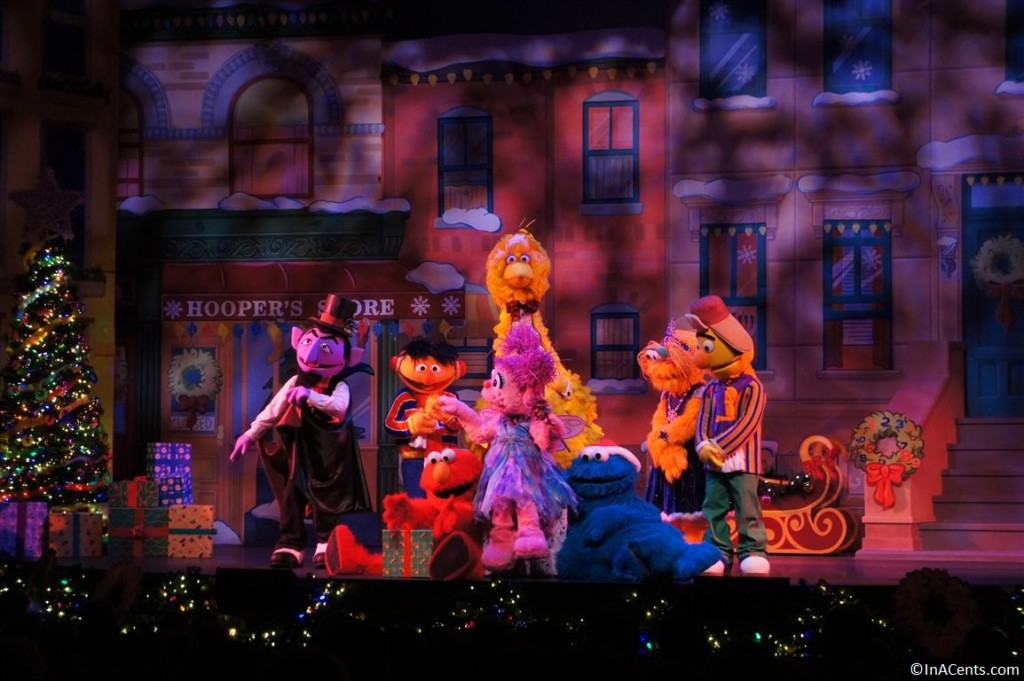 We just so happen to stumble into the German Village at the time the Christmas tree lighting ceremony was taking place. While we did not have the best video location, the crowds kind of dictating where we could go. The video below quickly captured the ceremony.
In closing, we were really impressed with Christmas Town and the attention to detail and amazing light displays. The weather was also ideal during our visit, making for a fantastic experience. Our only recommendation would be to possibly try and visit any other night than opening night on Black Friday. The crowds were high, and often rude despite the happy, holiday cheer surroundings.
Christmas Town runs from Nov. 23 and will continue, select days through Dec. 31, 2012. Tickets for Christmas Town cost $27.00 per guest (Ages 3 & Up), and does not include parking or additional charges for Santa's Feast.
Save Money, Travel More!
© 2012 – 2014, inacents.com. All rights reserved.