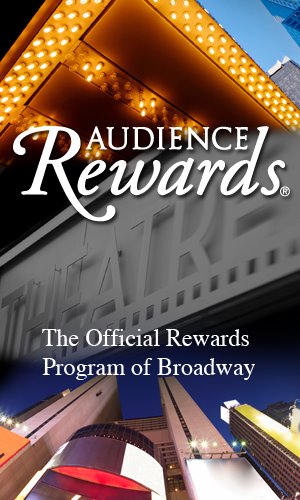 We are now half way through the Audience Rewards' new promotion with Starwood Preferred Guest (SPG). Over the course of 5 weeks (last week no new questions were posted), Audience Reward members who have their SPG accounts linked (which you already do from following the InACents Points Play trivia page updates, right?), will have the opportunity to answer 10 trivia questions. Each correct answer earns you 1 Show Point (i.e. Audience Rewards currency), as well as an additional entry for the grand prize, 100,000 SPG StarPoints!
Together with the entry you receive for linking your account, there are a possible 41 total entries. We at InACents would love one of our readers to win the grand prize. Therefore, we will be giving you the answers to gain the maximum amount of entries.
So without further ado, here is the information for this weeks entries. Note they all have to do with the Broadway production of Spider-Man. Good Luck! (There was supposed to be 10 questions today, but only 9 are currently showing.)
1) After being bitten by a spider, Peter Parker discovers he no longer needs what? Eyeglasses
2) Doctor Norman Osborn is in what scientific field of research?" Genetics.
3) When he's not fighting crime, Peter Parker works as a: Photographer
4) In Spider-Man: Turn Off The Dark, Peter Parker writes a school report about which mythological creature? Arachne
5) In addition to being Peter Parker's girlfriend, Mary Jane is: An actress
6) Spider-Man's motto becomes "With great power comes great…" Responsibility
7) Where does Spider-Man take on his first "official" opponent? Wrestling tournament
8) Which character's death inspires Peter Parker to fight crime? Uncle Ben
9) Which New York City borough is Peter Parker from? Queens
Note, the questions as part of this promotion will not earn SPG StarPoints like the typical Points Play trivia program does. What I also do not know is if these questions will appear in the next round of Points Play trivia questions. If that happens, there is a chance you will not be able to answer them again to earn SPG StarPoints. I think the risk is low though, as the Points Play trivia questions have yet to all be about the same show in one round.
Please visit our Audience Rewards Points Play Trivia to stay up-to-date on the latest information on earning FREE Delta Skymiles, US Airways Dividend Miles, SPG StarPoints, and Best Buy Reward Zone points!
For reference, here are week 1, week 2 questions, and week 3 questions and answers.
Save Money, Travel More!
© 2012, inacents.com. All rights reserved.