AMAZON LOCAL MACKINAC ISLAND HOUSE HOUSE HOTEL – One of my personal favorite weekend vacations after having our first son and my wife being pregnant with our second son was a trip over the fourth of July to Mackinac Island. No vehicles, horse-drawn carriages, bicycles, and the island lifestyle.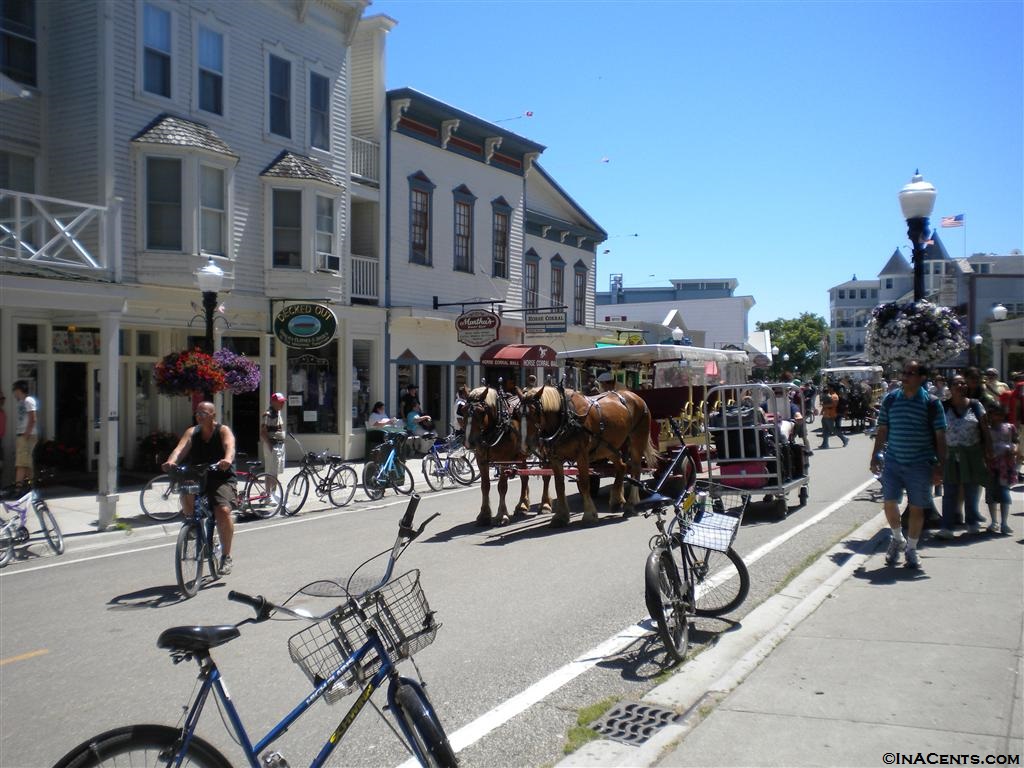 Visiting Mackinac happened years before I started blogging, but I still recall the trip like it was yesterday. We wondered around the island on foot and horse-drawn carriage, seeing the wonderful parks, history museums, shopping, and dining. One of the most remarkable aspects I was quite surprised by was the island is bustling with tourists coming over from the mainland during the day. However, by dinner time, the island cleared out, and you had the island to yourself along with the rest of the residents and patrons staying the night.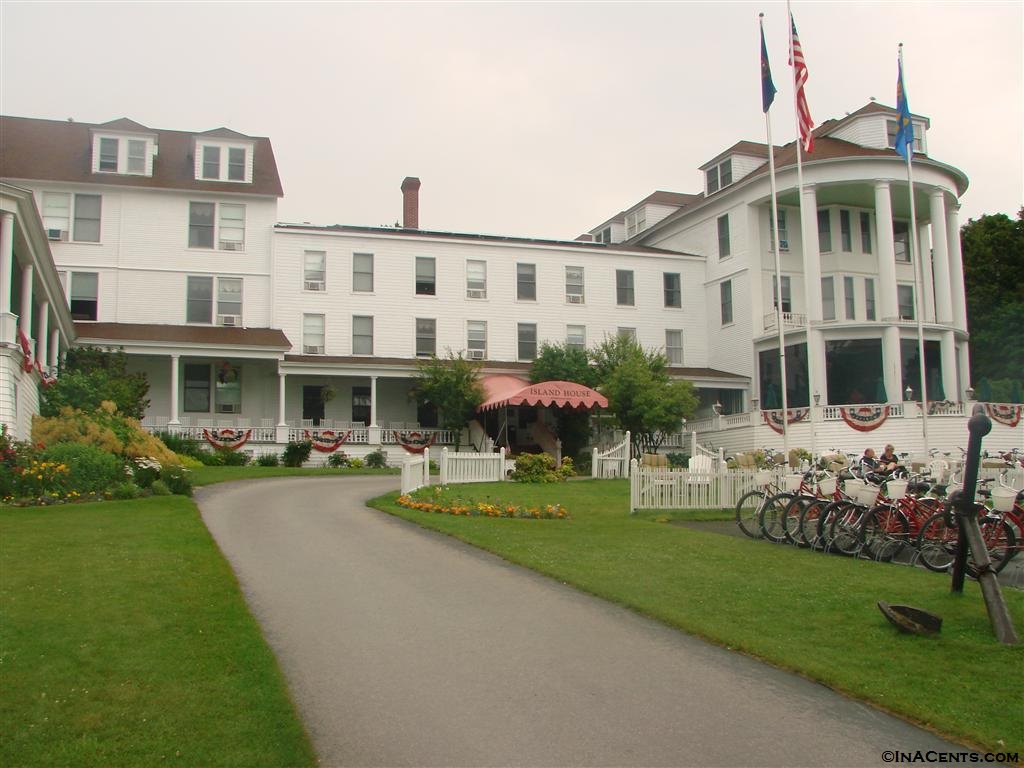 We elected to stay at the Island House Hotel during our stay on Mackinac Island. While our room was quite basic, the hotel was more than substantial for accommodating our island stay.
I bring all this up because Amazon Local is currently offering a discounted stay at the Island House Hotel this summer.
Guests can currently save nearly 50% off rack rates with this promotion for $349. In addition to the voucher being good for two nights either May 2-June 8 or September 1-October 25, guests receive daily breakfast, $40 dining credit, bike rental for two, and 1/2 pound of Ryba's Fudge.
Note there are substantial blackout dates (5/7/2014-5/8/2014, 5/10/2014, 5/28/2014-5/29/2014, 9/9/2014-9/10/2014, and 9/15/2014) with this offer, so make sure the dates will work for you prior to purchasing.
Link: Amazon Local Mackinac Island House Hotel (affiliate link)
There is also an additional fee of $78.41 due upon check0in, which includes taxes, fees, and gratuity.
Upon landing on the shores of Mackinac Island and staying at the Island House Hotel, you will be transported back in time to when life was a little more simpler.
Have you stayed at the Island House Hotel?
Save Money, Travel More!
Source: InACents
Note: The link(s) provided in this article provide us with a commission should you elect to make a purchase using them. Thank you!