My parents always taught me that you should always learn something from the experiences you do in life. So I live with that mantra on a daily basis and strive for greatness and learning from my mistakes.
Growing up, I was quite fortunate that my parents bought me quite a few Lego playsets throughout my childhood. I quickly learned to appreciate the brick and always took care of my Lego, making sure they carefully got taken apart and placed back within their boxes.
One of my favorite memories as a kid was when I went away for 5th grade camp, only to return to see my parents and sister took the better part of the week putting together every single one of my Lego sets to build a huge city. It was wonderful and awe inspiring to see them all together at the same time.
Today, all of my childhood Lego sets are tucked away neatly in their boxes and stored in my basement. It was not until I met my wife's father that I began to once again appreciate those little bricks. Then after having 3 sons of our own, I now get to see my kids eyes light up every time they go to my father-in-laws and want to go into his basement so they can play with his huge Lego train layout and village.
While my kids continue to grow their own Lego collections, as they age, I will eventually break out my sets and show them.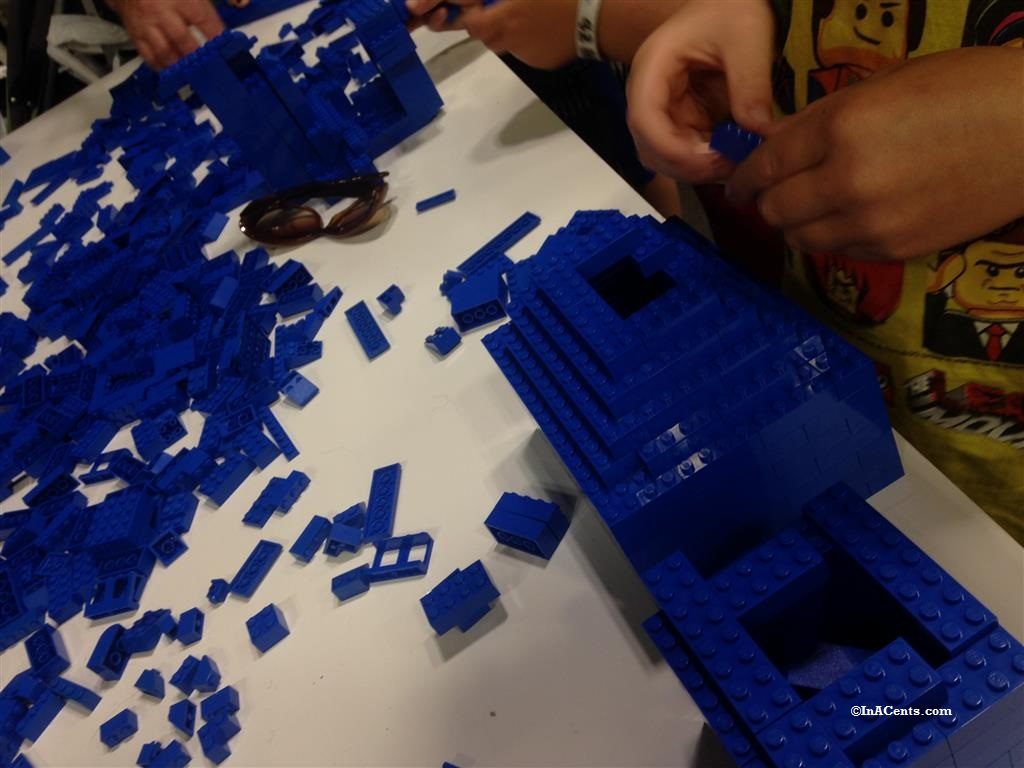 Brick Universe
Our family was recently invited to attend Brick Universe in Columbus, Ohio, which is taking place August 20-21, 2016. Our only prior experience to going to a Lego convention was that to the Lego Kidsfests when it visited Cleveland a number of years ago. Our kids were also substantially younger and had less of an appreciation for Lego at the time.
Going into the Lego Brick Universe event, I had no expectations other than to have a great time with our kids. However, I quickly learned that some of the questions I had prior were answered at the event, as well as I had new ones among the mountain of plastic cities.
For example, I always wondered why Lego never built military sets. It always seemed like a massive target audience. However, upon entry to the hall, you were presented with HUGE military displays of war ships, tanks, and battle scenes, of course all made out of Lego.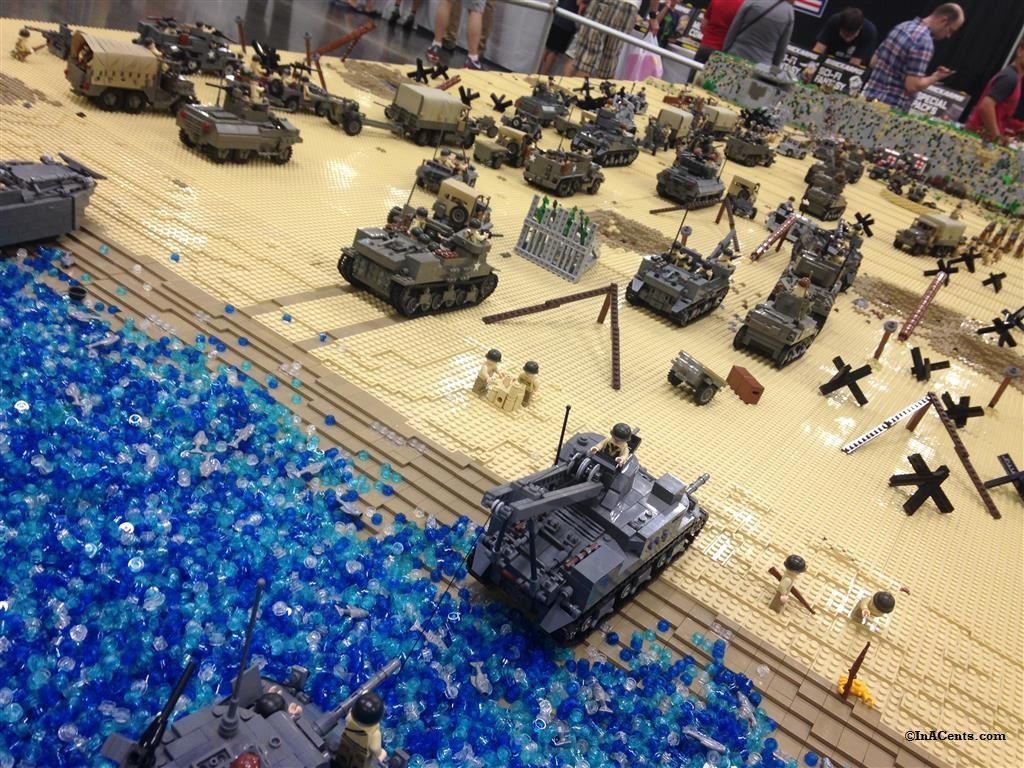 What I come to find out is that everything was custom made, as Lego will not make violent sets. So a private company has taken to making custom sets, mini-figures, and weapons for use in creating war scenes. The ingenuity was quite spectacular!
Along the same "violence" lines, we overheard the story behind the really expensive mini-figures, specifically the DeadPool character. Apparently Lego created the DeadPool mini-figure, only to find out once the movie was created that it was an R rated film. Since they did not want tied to a deadly character, they pulled him from shelves, thus creating scarcity. Kinda interesting and something we did not know.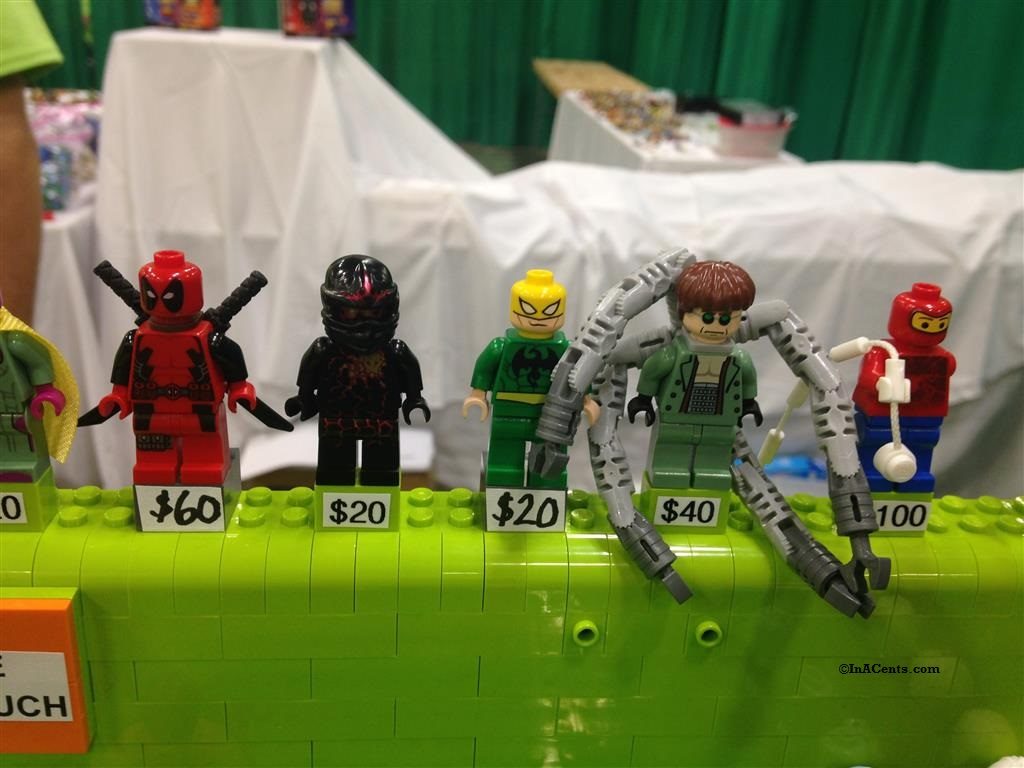 As we walked around the hall, we were presented with spectacular scenes of buildings and vehicles, and everything these creative geniuses could conjure up out of Lego bricks. It really was quite spectacular and made us wonder not only how much time and money went into creating each scene, but how they went about transporting such elaborate buildings and such, often without gluing the pieces together like some master builders.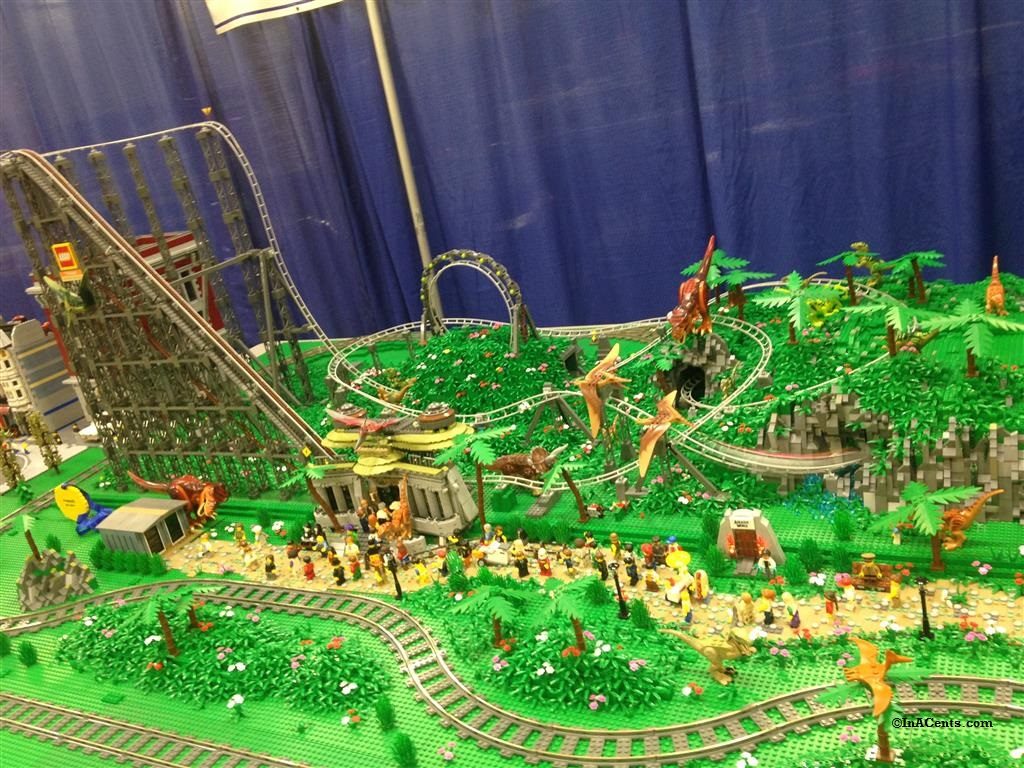 Through all the questions, we sorta got lost in the moment and ended up spending hours and hours at the Brick Universe event, being nearly the last guests to leave the hall. It was not because it was so large and overwhelming, but because we got lost in the moment. The outside world was behind us as we spent time sitting at tables building elaborate Lego dreams coming out of our children's minds and coming to fruition at various tables throughout the convention hall. Or because our boys would go round and round the various displays seeing what new items they could discover.
The experience was a chance to relive our own Lego childhood memories while letting our kids build their own. For that, we are thankful!
Our family was provided with tickets to attend the Brick Universe event as well as given a family four pack of tickets that we gave away during pre-promotion of the event.
© 2016, inacents.com. All rights reserved.