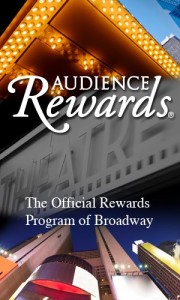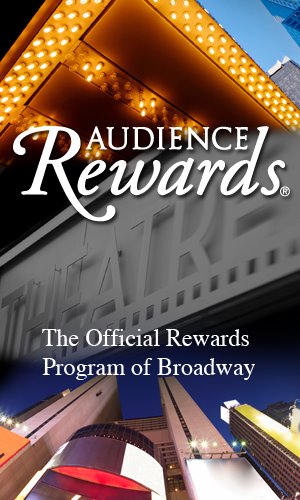 Good morning fellow Audience Rewards (AR) fans! Today the Audience Rewards (AR) program updated their Broadway trivia questions, which in turn means you can earn FREE airline miles and points in various programs.
All questions/answers were updated on our official Audience Rewards page.
Now, without further ado, we proudly present this week's trivia questions.
True or False? Newsies is based on a true story. True (Repeat Best Buy question from 4/17/12)
How many shows has the director of Once directed on Broadway, not including Once? 0 (Repeat US Airways question from 4/18/12)
Vanessa Williams, of The Trip to Bountiful, has been nominated for how many Grammy Awards? 11
True or False? Ted Greenberg's The Complete Performer only performs two nights a week. False
What city does Annie take place in? New York City
David Hyde Pierce has appeared in all but which of the following musicals? Assassins
For all things Audience Rewards, including all the latest free points and miles from the Points Play trivia questions, see our Audience Rewards page.
Save Money, Travel More!
Did you enjoy this post? Please consider connecting with us.
© 2013, inacents.com. All rights reserved.