Our friend and fellow travel blogger Deej recently made a confession to his audience that…wait for it…take a deep breathe…he is the owner of a Disney Vacation Club timeshare. By now you might be thinking timeshare, run, and maybe you are no longer even interested in reading further for fear I am going to try and talk you into selling your prized goat figurine collection in lieu of a vacation rental. However, that is hardly the point of this article. I am more interested in the hard facts, the bottom line, how much it is going to cost in the long run versus just booking a normal vacation package. Deej was gracious to share his time in the development of this article as well.
Before we get into the details, when I hear the world timeshare, I have garnered 3 distinct groups of people.
1) Those that would never contemplate wasting a moment of time sitting through a timeshare presentation and tour, nor think the investment was worth their time and effort. These people have preconceived opinions based on the horror stories they have heard from countless numbers of people regretting their decision to buy in. Then after the honeymoon period is over, they have to sell for pennies on the dollar, or even just giving them away as a lesson learned. I venture to say this is where the majority of people preside.
2) The second group are those people who want to go to the timeshare sales pitch only for the benefits, willing to give up a couple hours of time for free tickets to Disney, a show, or hotel nights. They are strong-willed and willing to deal with high-sales pitches and will say no whatever the reason.
3) The last group are the people that are not only willing to go to a timeshare presentation, but also easily persuaded into actually signing over a check, whether they thought they would or not before entering through the doors. This group either see the benefits and do not worry about the costs, or they see the fancy shining lights, only to miss along the way all the tricks that the salesperson is using to win them over.
People who invest in timeshares are very black and white when it comes to their thinking process. Those willing to invest into a timeshare either want nothing to do with them, think they are the greatest thing since sliced bread, or have buyers remorse every year when the bill arrives.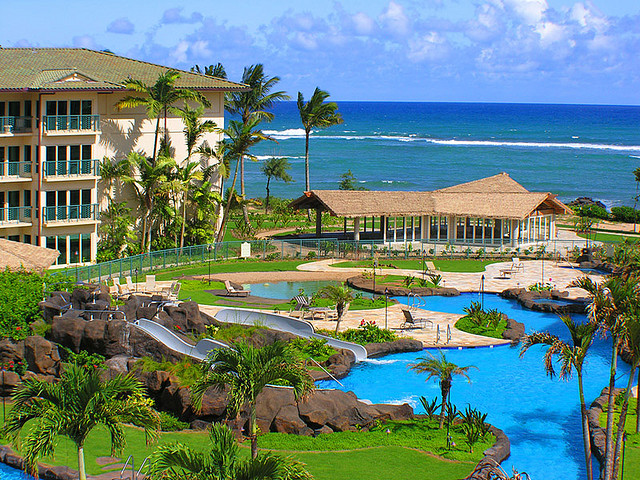 Where do you categorize yourself?
First, let me give our opinion on where we fit into the puzzle. I am all about maximizing our return on investment no matter what aspect of our lives. While I see time as money, I also am willing to spend tons of my time researching out the biggest savings just to add an extra buck to our bottom line. Travel is our passion and hobby, and every extra dollar saved is an additional buck that can be used towards another vacation down the line. I also find it really fun to search out the best offer.
The enticement of free tickets or nights by spending "90 minutes" at a timeshare presentation just does not excite me. When our family is traveling, we are all about the experiences and the least amount of surprises (other than the good ones Disney hands out of course). It should also be noted that when it comes to DVC, Disney does not hand out incentives to go to a presentation, nor are they high pressure sales. The Disney brand would be tarnished by such sales tactics.
The same thing goes for tickets, for example, to Disney. I am on multiple forums and there are always questions about "I can get tickets to Disney for half price if I buy them off ebay, Craigslist, or the local guy on the corner." Just like when I hear the word timeshare, I run the other way, quivering at the thought of ruining a perfect vacation moment to save a couple bucks. Do they work? Of course there are the opportunities that rightly work and save you a couple of dollars, but there are also countless horror stories of being taken advantage of at the House of Mouse.
In my opinion, saving a couple bucks on tickets is not worth the embarrassment and frustration of showing up at the turnstile and getting turned away with invalid tickets. This is vacation after all, a moment of relaxation, and disappointment is not something I want to look back on as what I remember from our trips. My goal is to get through their turnstile, under the bridge, and into our magical la-la land as soon as possible. Having to tell the kids we can not see Mickey today because Daddy was trying to save a couple bucks is not a path I want to go down. Bye-bye Pluto!
So I immediately lump ourselves into Timeshare lead #1. I want nothing to do with wasted time on vacation, unless someone outside of the industry can convince me on paper that the costs and benefits outweigh booking a vacation on my own. That is why I am curious to see a great comparison of the actual costs of a Disney Vacation Club package versus just booking things on your own.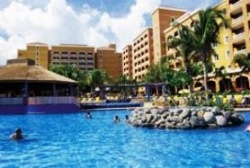 Where Do We Stand?
At this point, I am completely naive about timeshares and Disney Vacation Club. I do not know all the costs and benefits, but decided to do a quick search. Disney Vacation Club actually posts their costs online, giving us a good basis for discussion. What I care about is realistically stretching my dollar as far as possible, and under my control. Our family values experiences, not fancy hotel rooms, but I also realize other people have different expectations.
When we visit Disney, for example, we want a bed to sleep in, maybe a nice breakfast, and a pool. That is about it. I do not need movies, a gym, or even a newspaper. Give me a nice property that can preferably earn me points, and I will be happy.
So a trip to Disney means I do not need to pay the extra cost to be in a Disney Resort just so I can sleep under Mickey sheets (in my Nightmare Before Christmas footie pjs, of course). I have nothing against any of those things; it is just that we can not warrant the price of paying extra for things that frankly we will never get to take advantage of in the end.
Susie, at Money and Map, put it perfectly this week that there is a lot of peer pressure to stay at a Disney resort under the guise that you need to for the overall experience. Unless Minnie is sleeping in bed with me (no offense Mrs. InACents), a room is just a room.
Disney is the perfect example of somewhere that you are NEVER in the room. When we leave for the parks on any given day, we are there ALL day. Our heads meet the pillow for a couple hours and we are back at it again the next day. So why waste money on a frivolous room?
Oh, you say well what about the Magical Express, Extra Magic Hours, etc.? To that I say at what cost? At $100+ more per night, is it really worth it when I can stay on Disney property (near Downtown Disney) and take advantage of their own bus system, and some of the hotels include Extra Magic Hours, and all for a fraction of the price? Everyone has their priorities, but ours involve saving money and maximizing savings.
So lets take a look at the facts, the dollars and sense of the DVC transaction. Prices are current as of publication, and subject to change. I also realize the example Disney gives on their site is for a higher end package, and there could be cheaper options available.
Disney Vacation Club (based on 2012 rates)
$21,600 – One-Time Purchase Price
$269.70 – Closing Costs
$869.70 – Annual Dues (subject to go up each year)
What does that get you? In simple terms, it gets you a week per year at some of the higher end properties around Disney World, or maybe two weeks at some of the Moderate resorts, plus countless other properties around the world.
In researching this article, I discovered Mousesavers has an excellent, in depth analysis of the DVC program. Although the information is slightly dated, the general ideas and new numbers can be substituted as an excellent guide to determine if ownership is right for you and your family.
The above costs is why personally, we would never even consider a timeshare at Disney or anywhere. Why would I want to upfront money (thousands and thousands of dollars), and pay yearly fees (that will go up), when I can book a whole Disney vacation for a fraction less. My payback time would never equal out, or at least I have never seen proof in the Disney pudding.
Deej also brought up an interesting point in regards to the resale of a Disney Vacation Club. Built within the contract is an important line called the First Right of Refusal. In other words, if you ever go to sell your Disney timeshare, Disney has the first chance at doing so. As a result, they artificially ensured that resale values remained higher than normal timeshares.
However, the problem was after the economy collapse, and all of a sudden foreclosures caused lots of DVC members to stop paying, flooding Disney with excess inventory. As a result, DVC resale prices have dropped since Disney is no longer exercising its First Right of Refusal. Deej points out that if you wanted to buy a DVC today, you can easily do so on the secondary market for over $10,000 less than buying direct from Disney.
Regardless, that is still a substantial amount of cash to outlay in the essence of prepaying your vacations for a lifetime.
When I plan a trip to Disney for our family, I try to keep our hotel budget to around the same cost as the annual fees of a DVC club. Therefore, I can not imagine we would ever come close to recouping our money.
The other argument could be that I am not really comparing apples to apples. A DVC is offering high end accommodations versus staying at a Hilton or Holiday Inn on property. Again I would say, we find no value in paying a premium for a Disney room, and would never pay the cost to do so. I think we come out ahead in the long run.
The other thing the Mrs. pointed out is all the savings we realize from the hotel allow us to splurge on meals and other experiences, which end up being a lot more memorable in our opinion.
So what do you think about timeshares in general? Good/bad? I turn to you to determine what you value more, a cushy hotel room or the experiences outside the door?
Save Money, Travel More!
© 2012, inacents.com. All rights reserved.