If you are like me, no amount of miles and points is to little. Although lots of people will try to compare the value of their time versus effort into the promotion, I enjoy the benefits of traveling for cheap or free too much to warrant passing up an opportunity. There are often lots of little promotions for miles and points going around, and rather than rehash what is already out there, here is the information to add to your stockpiles.
– Earn 500 US Airways Dividend Miles for installing and using the StoreFront Assistant toolbar courtesy of View From the Wing.
– (http://www.frequentflyeruniversity.com/blog/2012/8/14/100-to-4000-free-club-carlson-gold-points.html) Frequent Flyer University points out a terrific little gem of a promotion with Club Carlson. Earn 100 free points each day you (www.clubcarlsonglobalgiveaway.com) view pictures of Club Carlson properties. The great thing is the promotion runs until 9/24/12, allowing you to earn thousands of free points in you partake everyday.
Update 9/9/12- The first of these points has finally started to show up in our accounts. I can not say for sure which days credited, as both my wife and my accounts had 9 Club Carlson Global Giveaway Point Bonus 100 points show up, but they are all labeled 8/17/12.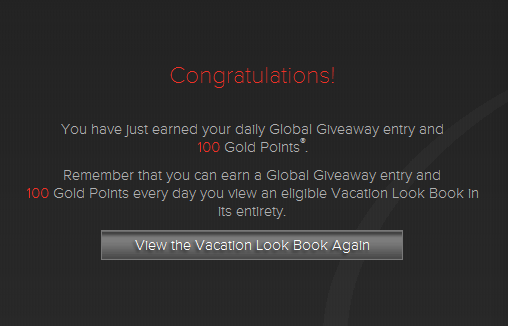 – As always, the Audience Rewards program will allow you to earn free miles and points with Delta, US Airways, SPG, and Best Buy approximately every other week. We give you the questions (and the answers) to quickly go in and earn miles/points with only a couple minutes of your time.
Save Money, Travel More!
© 2012 – 2014, inacents.com. All rights reserved.